This week, Montréal is celebrating the LGBTQ Pride with exhibitions, concerts, performances, and conferences all over the city. This time of the year is always important to us. As our mission is to bring communities and cities to life by powering independent business, it is critical that every community out there gets the same attention, the same respect, the same opportunities.
On Sunday, August 19th, Lightspeed will march in the Pride Parade, show its diverse colours and reiterate that we stand with the LGBTQ community. Here's why:
Our CEO
Our CEO and founder Dax Dasilva is an out and proud member of the LGBTQ community. 13 years ago, in a small apartment of Montréal's gay village on rue de la Visitation, he started building a solution that was about to change the game for thousands of retailers.
Today, his company has taken over almost every floor of the historic Gare Viger building and counts 600 employees around the world. This incredible success story particularly matters because it carries the hope of people who thought they didn't have a shot at being that successful. Why? Because they are different, have limited representation in the business community, and are often set apart.
To make a change, Dax created Never Apart, a non-profit organization that aims to bring awareness about social change through cultural programming. His vision has influenced the Lightspeed culture at every level and his values of inclusiveness and tolerance have become the whole company's values.
Our city

Montréal's gay village is one of the largest LGBTQ associated area and social center in the world. Every year, from May to September, its main street turns into a pedestrian paradise and the whole neighborhood becomes the hottest spot of the summer. Montréal's LGBTQ village is not a hidden area, it's front and center. Tourisme Montréal even calls it the city's big gay heart.
Don't get us wrong, we're not saying everything's perfect. That said, Montréal is a city where diversity is often celebrated. Members of the LGBTQ community live in and out of the village, but it's reassuring to know that there's a neighborhood where they can totally be themselves. To know there's a street draped over with 180,000 multi-coloured balls that proudly scream LGBTQ.
And if you think these are minor details, just imagine if none of that existed. The day when we all form one community with no division and we don't need a village may be the ideal scenario, but as long as discrimination exists, there will be a need for safe spaces that serve as a protection.
Our employees
Lightspeed wouldn't exist without the Lightspeeders. Our company culture is based on the principle that every employee can make an impact and has a unique voice that deserves to be heard. At Lightspeed, you can be whoever you want to be, love whoever you want to love, rock purple hair, wear a Star Wars dress, like pineapple on pizza (yes, even that). You do you.
There are many ways to be a Lightspeeder, but there's one Lightspeed. Our differences fuel our creativity and our values bring us together. This is how we do the best work of our lives in harmony. Lightspeed is a company that opens its doors to everyone. We want to make it clear: our office is a space where labels are only used for products sold with our POS system.
Our customers

Our presence at the parade is also a nod to them. We know the road has been tougher for you. The dilemma of being transparent about who you are when raising funds to start your business. The requirement to find a location in a neighborhood where there is no hate towards the LGBTQ community. These are issues other business owners don't have to think about.
In a business-driven world, everyone should have equal opportunities to be their own boss, to make a living off their own ideas. Democratizing advanced business management tools for independent entrepreneurs, especially those who will face more obstacles than others, is our main fight for equality.
For all those reasons, we invite you to join us at the Pride Parade on Sunday, at 1 pm on René Lévesque street. Let's celebrate diversity, possibilities, unity.
We are Lightspeed. We are proud.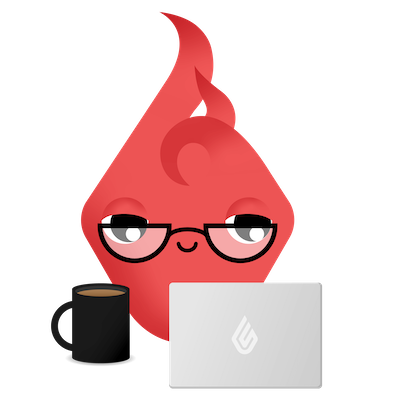 News you care about. Tips you can use.
Everything your business needs to grow, delivered straight to your inbox.