Company
Organizations, Directories and Scholarships Promoting North American LGBT+ Businesses and Professionals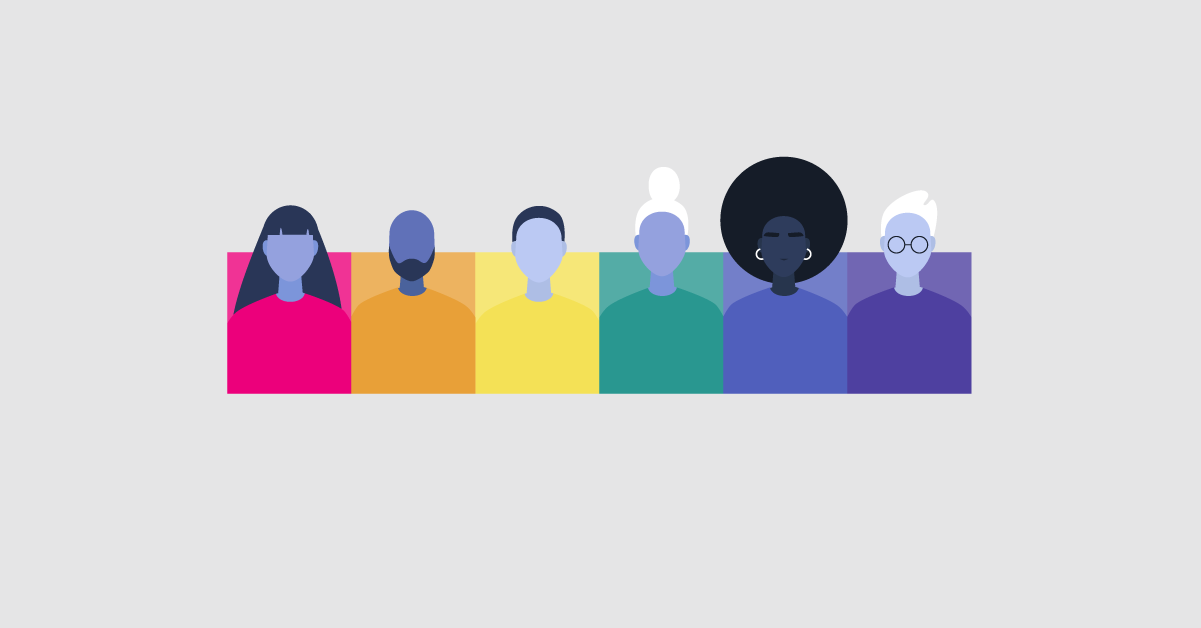 Diversity and inclusion have always been at the heart of the Lightspeed community.
As a leader in the tech industry with LGBT+ roots, we know how important it is to support minority business communities. In June, we promised to prioritize sharing resources that better address the needs of our diverse communities–and in honor of Pride month in our Montreal headquarters, we want to make good on that promise. That's why we're dedicating this post to highlighting support for LGBT+ businesses throughout North America.
This comprehensive list of resources aims to support and empower LGBT+ owned businesses and entrepreneurs across North America, through organizations that provide economic opportunities, directories of LGBT+ run businesses and scholarships for future LGBT+ professionals.
Browse LGBT+ Canadian:
Browse LGBT+ American:
Canada 🇨🇦
1. Organizations
These organizations seek to provide Canadian LGBT+ business professionals with the educational and socioeconomic support they need to be able to thrive as leaders in their communities and beyond.
Canada's LGBT+ Chamber of Commerce
Canada's LGBT+ Chamber of Commerce (CGLCC) is a non-profit with a mission to connect, support and grow Canada's LGBT+ business community.
CGLCC seeks to fast-track the growth of LGBT+ businesses through their Supplier Diversity Program. LGBT+ owned businesses can leverage this one-year certification to expand their business by connecting with corporations looking to improve their diversity initiatives.
CGLCC programs also include the LGBT+ Youth Entrepreneurship Program where youth looking to establish or grow their own business learn how to hone their business skills and build their networks through mentorship.
You can become a GCLCC member here.
Start Proud
Start Proud is a Toronto non-profit organization that facilitates the development of Canadian LGBT+ students and allies transitioning from school to a professional career.
They strive to empower students and young professionals to become leaders by supplying them with the tools they need to build a national network within the LGBT+ community. This includes access to a variety of resources like conferences, networking and speaker events, travel bursaries and more.
Start Proud also has a Mentorship Program that allows for the exchange of professional ideas, personal goals and career development between students, entrepreneurs and mentors.
LOUD Business
LOUD (Leadership, Opportunity, Unity and Diversity) is a non-profit marketing and advertising organization that helps LGBT+ professionals thrive within Vancouver's friendly business community.
Many opportunities are made available to LGBT+ entrepreneurs—from fostering professional relationships through community and networking events to facilitating business connections via their business directory.
LOUD also invests in Canada's future LGBT+ leaders by providing financial aid to students in the form of scholarships.
Learn more about their membership benefits here or become a LOUD member here.
QueerTech
QueerTech is a non-profit advocacy organization that's been empowering LGBT+ professionals in the technology sector since 2016. They focus mainly on the professional needs and activities of LGBT+ tech entrepreneurs within Montreal's rapidly growing start-up ecosystem.
Their new Queer Careers program called Qareers was created to encourage more people of the LGBT+ community to work in tech-related fields. Professionals can expand their business skills through career fairs, workshops, mentorship and more. Qareers also serves as a resource for Montreal tech companies looking to hire inclusively and strengthen their diversity programs.
Other programs include the PrideHacks hackathon, as well as community-fostering social events through QT Connect.
LGBT Friendly Business Network
The LGBT Friendly Business Network is a Facebook-based group exclusive to LGBT+ friendly business owners looking to network within the Great Toronto Area (GTA). The goal is to help entrepreneurs build a strong business network by providing them with a space where they can connect with other LGBT+ business operators, exchange referrals, share information about their business with the community, promote store events and more.
Group members also have access to two networking events each year to help small business owners grow their connections and reach new audiences.
You can join the Facebook group here.
2. Directories
These directories regroup product and service listings, as well as small businesses from various industries that are either LGBT+ owned or community-friendly.
The Pink Pages Directory
Established in 1989, this Toronto-based non-profit is Canada's biggest and most popular digital and print LGBT+ business directory, featuring over 4,000 friendly businesses across the country, as well as the United States and Mexico.
Business professionals have access to other resources as well. Their Pink Blog features professional advice from entrepreneurs in the LGBT+ business community. They also publish two magazines, PinkPlayMags and theBuzz, which aim to bring LGBT+ stories to wider audiences.
You can browse the directory here.
Queer YEG
If ever you find yourself in Edmonton, consider searching up Queer YEG, an online directory that represents and supports small local businesses that accept people of all stripes—from the LGBT+ community to allied supporters.
The directory showcases over 300 listings across 23 categories. Think arts and entertainment, hospitality, professional services and much more.
You can browse the directory here.
The Pink Basket
The Pink Basket is an LGBT+ online resource for businesses, residents and supporters of the LGBT+ community in the GTA. They support essential and remote services, online retailers and restaurants by helping them advertise their listings through social media announcements and link promotion. Their comprehensive business directory is organized by category and location.
The Pink Basket also encourages merchants to share their inspiring business stories with the LGBT+ community on the organization's blog.
You can browse The Pink Basket directory here.
VI Queer Collective
This online resource is aimed at supporting physical and digital queer-owned businesses on and around Vancouver Island. Their directory includes a list of small businesses owned by members of the LGTBQ community. You can find cafes, pet care services, retailers and much more.
You can browse their list of shops here.
Ontario Gay and Lesbian Chamber of Commerce
The Ontario Gay and Lesbian Chamber of Commerce (OGLCC) is a non-profit organization dedicated to providing LGBT+ owned businesses and entrepreneurs with the support they need to grow their networks and advance their careers.
OGLCC's online directory displays professional businesses and services that are open and accepting of all sexual orientations and gender identities. This includes sectors like business and professional services, finance, health care, telecommunications and more.
You can browse the directory here.
Victoria Pink Pages
Victoria Pink Pages is an online listing service and local magazine that aims to connect and support LGBT+ communities, LGBT+ owned businesses and allied shoppers in Victoria, BC.
Their online directory is broken up into 112 categories, which includes a variety of businesses, from highly searched services and niche shops. You can also search the listings through an alphabetized list of their most popular hashtags.
You can browse their listings here.
The Village
The Village, home to Toronto's LGBT+ community, offers a comprehensive online directory coupled with business resources to help support small independent businesses located in the area. You can search their directory by category, which includes retail, food and dining, arts and culture and services.
You can browse their directory here.
3. Scholarships
These scholarships were created to financially support LGBT+ students as they study to become professional leaders in their field.
Bill 7 Award LGBTQ Scholarship
As a registered charitable trust, the Bill 7 Award has been providing scholarships for lesbian, gay, bisexual, trans, two-spirited and queer students in Ontario since 1987.
The Bill 7 Award LGBT+ Scholarship is a non-renewable scholarship granted ever year to 10 LGBTQ students in financial need who are entering their first program of study at a post-secondary institution in Ontario. Each scholarship is worth $2,500.
Applications become available every April. Scholarship applications for the 2020-2021 school year are open until August 7th 2020 and can be found here.
The LOUD Foundation scholarships
In 2007, LOUD Business created The LOUD Foundation, a Vancouver-based charitable scholarship foundation aimed at supporting and investing in the future leaders of Canada's LGBT+ community, particularly in the province of British Columbia.
Over the last few years, LOUD has awarded over $69,000 in 35 scholarships to young LGBT+ leaders enrolled at universities and post-secondary institutions across the country. In 2020, multiple scholarships worth $2,500 were awarded to 20 LGBT+ students.
The application period is from November to January.
You can learn more about LOUD Foundation scholarships here.
University of Toronto
LGBT+ students attending the University of Toronto can receive financial aid from two scholarships and bursaries.
The Robert's Fund:

these scholarships are available to LGBT+ students from all campuses, faculties, colleges and programs at the University of Toronto.
The scholarships change in number and value every year. Application deadlines are usually around February. Learn more about The Robert's Fund here.
APUS Queer and Trans Bursary:

this is a renewable $1,000 bursary and is made available in both Fall and Winter semesters every year. Applications are submitted through APUS (Association of Part-Time Undergraduate Students) and given to part-time undergraduate students at the University of Toronto who identify as part of the LGBT+ community.
While you wait for their Fall 2020 and Winter 2021 applications to open, you can get a head start and read up on their eligibility criteria here.
United States 🇺🇸
1. Organizations
From supporting young professionals to giving LGBT+ owned businesses opportunities for economic empowerment, these organizations are devoted to supporting American's growing community of LGBT+ business professionals.
The National LGBT Chamber of Commerce
The National LGBT Chamber of Commerce (NGLCC) is the only non-profit advocacy organization in America that's been devoted to growing economic opportunities for the LGBT+ business community.
Businesses that are 51% LGBT-owned, operated or managed should get certified as an LGBT Business Enterprises (LGBTBEs). This will add your business to the LGBTBEs database, which can help owners land contracts with other certified businesses—including Fortune 500 companies—that have supplier diversity and inclusion programs.
The NGLCC is the only national organization that offers this certification. You can apply for certification here.
LGBT+ professionals can also sharpen their business skills and expand their networks by participating in NGLCC's many events, from webinars and online workshops to the NGLCC International Business & Leadership Conference, the biggest LGBT+ business event in the world.
Lesbians Who Tech
Founded in San Francisco in 2012, Lesbians Who Tech (LWT) is a global organization led by LGBT+ women, non-binary, trans individuals and allies. Their mission is to encourage and promote the inclusion of LGBT+ women and other visible minorities underrepresented in tech-related fields.
LWT provides its members with economic and educational opportunities. Members have access to their yearly San Francisco Summit, a coding scholarship known as the Edie Windsor Coding Scholarship Fund, a mentoring program and a leadership program that supports members as they move up the corporate ladder into senior leadership roles.
LWT currently has over 50,000 members.
You can sign up to join LWT here.
U.S. Small Business Administration
The U.S. Small Business Administration (SBA) helps provide LGBT+ businesses with the tools they need to kick start their business, grow their team, expand their reach and recover in the event of a crisis.
Their network of LGBT+ businesses provides professionals with financial empowerment by giving them access to several programs and services. This includes their Business Development program, which helps limit market competition for small businesses owners who are either economically or socially disadvantaged.
SBA also provides free business counselling and funding for small businesses.
You can learn more about how SBA can help LGBT+ businesses here.
StartOut
StartOut is an American non-profit corporation that's been empowering LGBT+ entrepreneurs around the world since 2009. They offer education, networking, workshops, mentorship, scholarships and access to capital to help professionals and entrepreneurs become business leaders in the LGBT+ community.
Members have access to online events across the United States where they get to connect and learn from investors, founders and thought leaders in the LGBT+ business community.
Almost any scalable business founded by an LGBT+ entrepreneur—whether it's a start-up or an established company—can get support and mentorship through StartOut's Founders Program.
You can become a StartOut member here.
GSBA
GSBA, Washington State's LGBT+ and allied chamber of commerce, advocates for the economic success, safety and health of the LGBT+ community, as well as the development and prosperity of small businesses. They represent 1,300 small businesses and nonprofits that are dedicated to promoting inclusivity, equality and diversity in the workplace.
Business development, networking events, scholarships for higher education, strategic marketing support, access to a national directory of LGBT+ business associations and cross-generational leadership programs are just a few of the opportunities available to LGBT+ members.
2. Directories
These directories offer LGBT+ professionals and allied shoppers a detailed list of independent retailers, restaurants and services that are either LGBT+ owned or supported by the community.
Lesbian Business Community
The Lesbian Business Community (LBC) is an LGBT+ friendly directory and business resource that provides LGBT+ owned and operated businesses with the exposure they need to grow their business in a professional environment.
As a lesbian-owned organization, LBC supports LGBT+ businesses that want to build their brand visibility, network with other LGBT+ professionals and grow their customer base, as well as consumers looking to find businesses that are welcoming and align with their values.
You can browse the directory here.
Go Pride
Known as Midwest's number LGBT+ online resource, Go Pride showcases their support for the rainbow community with an online directory that lets you explore over 5,000 LGBT+ owned and friendly businesses throughout the city of Chicago. Their directory is organized by category and in alphabetical order.
You can browse the directory here.
Eat Queer
Hungry? Eat Queer is an American community-driven directory of LGBT+ restaurants, cafes and other dining establishments found across the United States, Canada and parts of Europe. The Eat Queer directory shines the spotlight on the LGBT+ culinary scene through its appealing photograph-forward database of listings.
Foodies of all stripes are encouraged to contribute to their Eat Queer restaurant database. Submit your favourite queer food recommendations so they can share it with the community here.
You can browse their directory here.
Gay Pages
Gay Pages is an online directory published in 2005 by PMI Creative, a leading digital marketing company, to help promote companies that respect individuality, stand for equality and support the LGBT+ community.
Their directory lists LGBT+ businesses across the United States. You can search by keyword or by state. Advertising your business is free.
You can browse their online directory here.
Gay Friendly Market
Gay Friendly Market connects all kinds of businesses big and small to local and global audiences around the world.
Their business directory allows you to search and find LGBT+ organizations within your community or internationally through search filters like location, category, audience, price level and COVID-19 status. As a member, you can review and refer businesses, connect with other business professionals and take part in online forums.
Your can browse the Google Map directory here.
Gay Lesbian Directory
The Gay Lesbian Directory (GLD) is one of the largest online directories that supports LGBT+ owned and friendly businesses, with over 30,000 hits a day. Owners must buy a membership to list their business. The directory houses a variety of categories, from business services to bars and shopping.
You can browse the directory here.
PinkBananaBizz.com
Pink Banana Bizz, part of the Pink Media Network, uses social media marketing as a way to help LGBT+ businesses and other organizations looking to appeal to the LGBT+ community in New York City reach wider audiences and gain new customers.
Explore their listings by keyword or zip code. They also have a section featuring their most recent business listings.
You can browse the directory here.
3. Scholarships
These bursaries and awards were created to provide LGBT+ students with the support they need to become professionals and leaders in their field.
Pride Foundation Scholarships
The Pride Foundation has been supporting current and future LGBT+ student leaders and allies from Alaska, Idaho, Montana, Oregon and Washington with financial aid since 1993.
They offer over 60 scholarships to help students in the LGBT+ community—especially those faced with obstacles like a lack of family support, racial background or financial circumstances—get the support they need to reach their educational goals and achieve their professional dreams.
You can view all their scholarship funds and apply to them with one single application here.
Out to Innovate Scholarship
The National Organization of Gay and Lesbian Scientists and Technical Professionals is a nationwide organization that supports LGBT+ students wanting to pursue professional careers in STEM sectors. They offer educational support in the form of cross-generational career summit opportunities, as well as the Out to Innovate Scholarship for LGBT+ Students in STEM.
The Out to Innovate Scholarship is available for LGBT+ students and community allies currently enrolled in science, technology, engineering or mathematics. Two scholarships worth $5,000 are awarded every Fall semester, making it one of the biggest financial aid scholarships available to American LGBT+ students.
Application submissions for the 2021 academic year opens April 1, 2021 and ends June 5, 2021.
Point Foundation Scholarship
The Point Foundation is recognized as America's largest non-profit scholarship organization for LGBT+ students. While many institutions only provide financial assistance, Point accompanies every scholarship with a mentorship program to help empower American LGBT+ students to reach their full academic potential.
Also known as the Point Community College Program, this yearly scholarship grants receiving students $2,000–$4,800 of financial support to help them pursue a higher education – whether it's graduating with an associate's degree or attending a university program.
The general application period for scholarships starts around November and ends in January.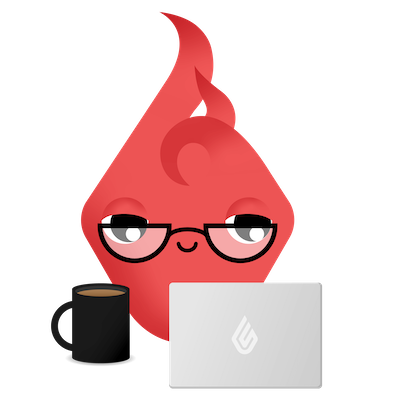 News you care about. Tips you can use.
Everything your business needs to grow, delivered straight to your inbox.