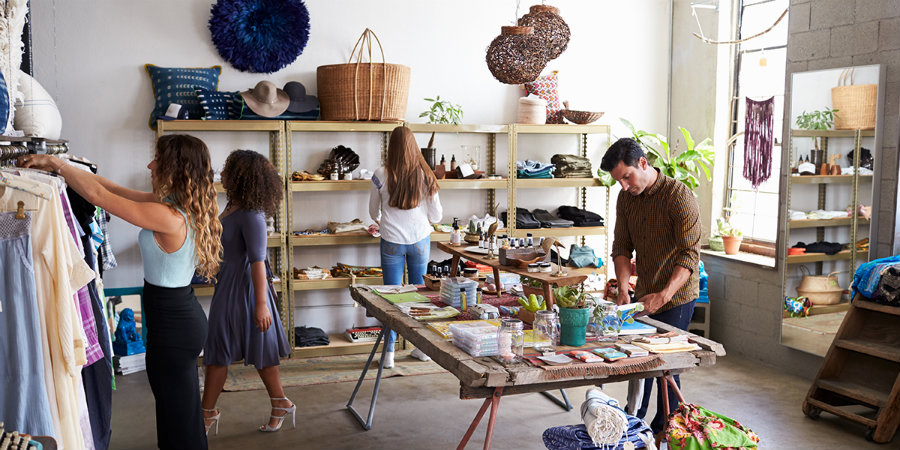 Today, consumers spend a lot of time online comparing prices and reading reviews. As a result, the physical store seems to be losing traffic, and many business owners see eCommerce as a threat to their in-store sales. However, combining an online presence with the brick and mortar can be a powerful strategy to attract new customers and increase sales.
1. What is a web-to-store strategy (also called ROBO, Research Online Buy Offline or ROPO, Research Online Purchase Offline)
A web-to-store strategy is a technique used to attract online shoppers to your physical store and convert them into customers. Despite the popularity of online shopping, it can't meet all customer needs. Many consumers still enjoy feeling and testing products in-store and often need advice or information about products, which they can't always get online. Also, consumers don't want to wait several days before receiving their purchases by mail, nor do they want to pay for shipping. They want their purchases as quickly as possible at minimal shipping cost. In fact, 64% of Americans say that all things being equal, they prefer buying in-store than online, proving that there's still a strong demand for physical stores.
Let's take a look at how you can leverage your online presence to attract customers in-store and increase sales.
2. Use calls to action to increase sales
91% of consumers regularly or occasionally read reviews online, so the first step is to carry out online research.
You probably already know that: 1) you need to have an online presence; 2) your website must be attractive; 3) it must present the information your visitors are looking for; 4) it must be responsive (mobile-friendly) and; 5) above all, it must be ranked highly in search engines.
With all the efforts you make to drive shoppers to your online store while they're searching for products and services, you want to keep them engaged and make sure they interact with your website.
Adding calls to action (CTAs) to encourage online shoppers to interact with you is an effective way to convert them into customers. Examples of CTAs include: "Buy now", "Subscribe to the newsletter", "Download this file" or "Book an appointment". Asking customers to book an appointment online, for example, is one way to initiate an interaction with a potential customer and even attract them to your store.
3. Use appointments to bridge the gap between your online presence and physical store.
Appointments are a powerful call to action that can encourage online customers to meet you in person.
Why?
Creating a memorable customer experience can help you stand out from your competition and build customer loyalty. Offer your online customers the option to book an appointment with you in store. This will not only help you improve the service you offer, it will also give customers a reason to come and meet you in person. By meeting customers, your staff can ask them as many questions as they need to truly understand their needs, share their expertise and demonstrate the relevant features of your products. This can help you inspire trust and loyalty in your customers.
Some companies have truly mastered this. Take for example Apple's Genius Bar. A service that allows customers to book an appointment with an Apple product specialist in store to have their device repaired. The Genius Bar gives customers an incentive to visit a physical store and retailers an opportunity to offer a personalized experience.
Keeping this example in mind, we can agree that customer experience is really what sets your brick and mortar apart from your online store, and that calls to action should be added to your website to encourage online customers to come meet you in store. You don't need to be as big as Apple to benefit from this strategy — even small businesses are doing it.
How?
Your business already offers services?
To encourage online visitors to become customers, add the option to book online on your Facebook page or website. By viewing their appointment and purchase history, you can offer a personalized customer experience. Alexandre Therrien, Lightspeed eCom customer and owner of Rebicycle offers booxi's online appointment booking on his eCommerce website. By allowing his customers to schedule a tune-up service even outside of regular store hours, he attracts more customers to his physical store.
Your retail business doesn't offer services?
Consider offering in-store services to create additional value for your customers. The main goal is to meet online visitors in person. For example, if you own a bike shop, you can offer repair or bike fitting services. If you're a salon product retailer, you can offer a free in-store consultation to help customers find out their hair type and hair condition, recommend a new hairstyle and offer advice on daily hair care. If you're a tailor, why not offer a free appointment to take their measurements for a custom-made garment? If you sell cosmetics, you might want to consider online appointment booking for a free in-store expert consultation or an introduction to make-up techniques with your products.
You could also organize an in-store event that customers need to reserve their spot online for. For instance, you could offer a workshop that allows attendees to try your products. You could invite an influential blogger to attend a product launch or you could organize a happy hour to celebrate your business anniversary and offer exclusive in-store promotions. Just make sure you invite customers to reserve their spot online!
By offering in-store services online, you can motivate your customers to come meet you in person. Once in your store, you can engage and exchange with them to better understand their needs, make tailored recommendations and even introduce them to other products. Offering services by appointment and online appointment booking are two extremely effective ways to convert online shoppers into customers and increase sales.
Be ready for order spikes with intelligent inventory
See why Lightspeed inventory management software is a fit for your business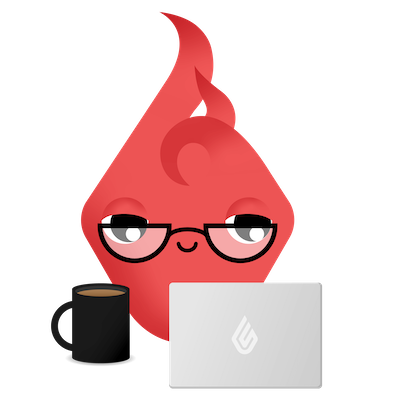 News you care about. Tips you can use.
Everything your business needs to grow, delivered straight to your inbox.