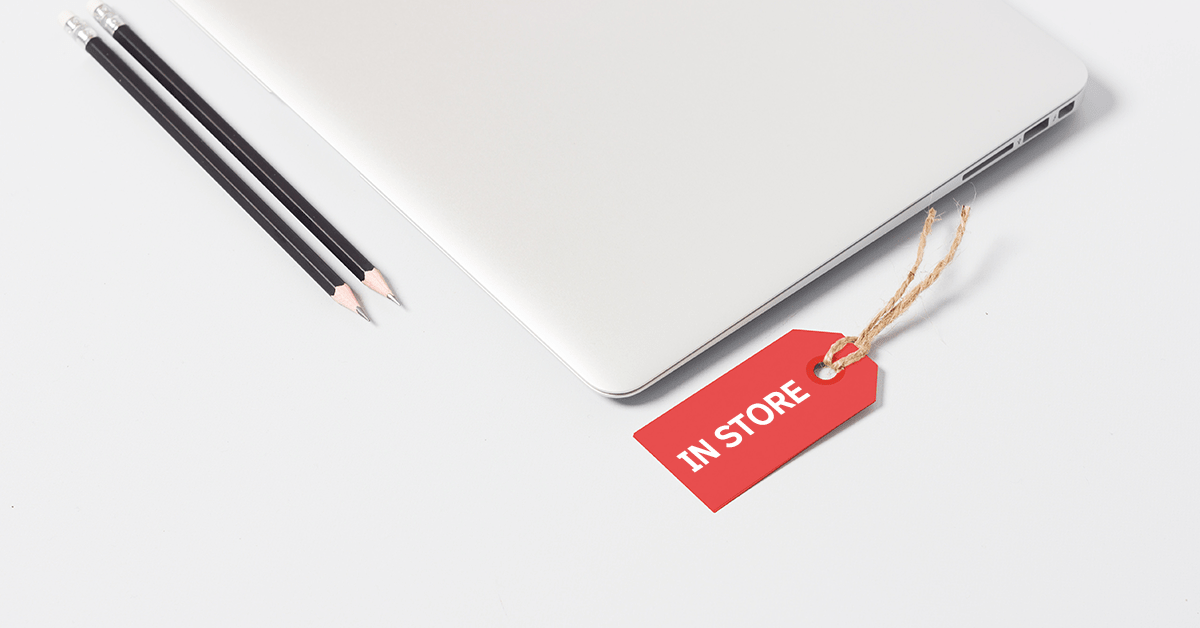 As you likely know by now, having an eCommerce website is not just a "nice to have" for brick-and-mortar retailers – it has become an assumption. Their customers view their ability to shop online at their store as a necessity, not a "value-added" service.
This gives brick-and-mortar retailers a unique ability to grow their businesses and reach far more than just the residents and visitors of their city. Combine this with the ease of Facebook Ads and other marketing resources; potential is truly limitless.
But there's another side to this coin. All too often, we see retailers fall into a trap of neglecting their brick-and-mortar business and focus solely on their eCommerce sales. What was intended to help the business grow is now hurting what was once the core of the business.
True omnichannel retail consists of encouraging the customer to engage with your brand across multiple channels, whether that's online, in-store, or through social media. It uses each of these channels to drive traffic to each other instead of away from each other.
To help with this, we've outlined some simple ways you can help your web traffic and sales lead to in-store visits.
Offer in-store pickup as a free alternative to shipping

Run special reports to drive in-store marketing tactics

Use your Facebook Pixel to promote in-store events and sales to local shoppers
Offer in-store pickup as a free alternative to shipping
Having a brick-and-mortar presence is a distinct advantage over your online-only competitors. Not only can you create a more powerful (and lasting) impression on your customers, but you also can provide a faster way to receive their purchase without the dreaded shipping fees.
With Lightspeed eCommerce, creating an in-store pickup option is as easy as it gets, and only takes about 60 seconds to set up.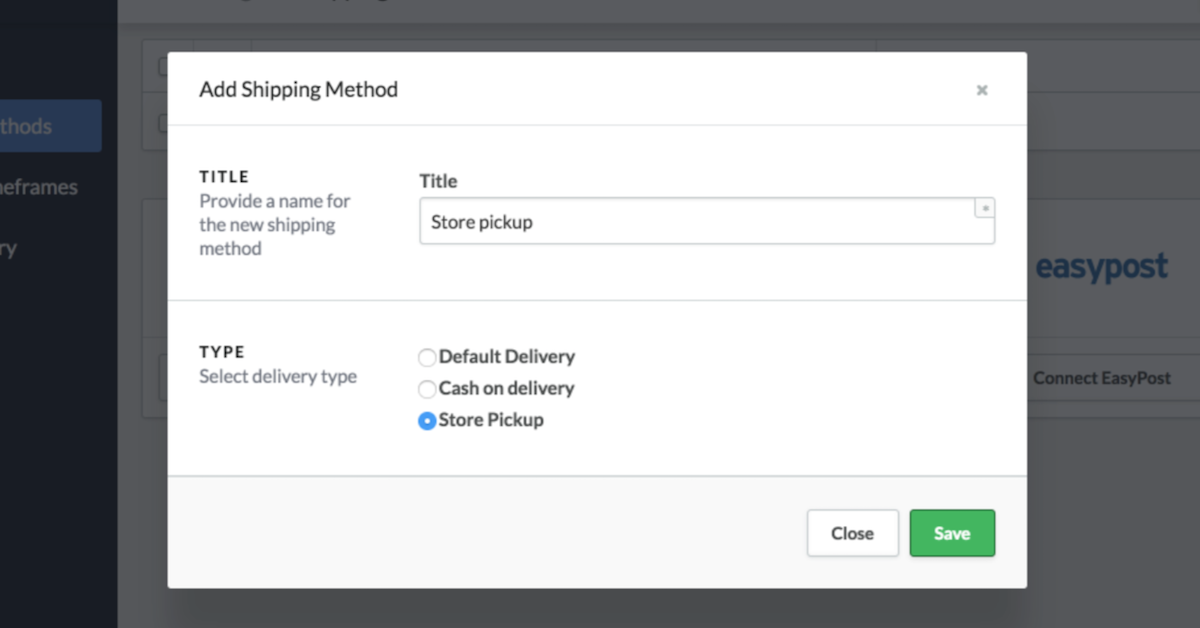 For local shoppers, this is often a much better option than having to deal with the added cost and wait times of shipping. Allowing for store pickup also helps decrease your fulfillment cost, which is always beneficial for your margins.
In-store pickup drives up customer spending
Store pickup can be an effective way to increase revenue and encourage customers to buy more. One of the most proven methods is to use the order confirmation email as a way to offer a one-time discount only redeemable on purchases made in store. Convenient, seen as they have to come by to pick up their order anyway.
This is just one of the countless ways you can use the omnichannel experience to your advantage.
As a start, include this snippet in your order confirmation and invoice notification, and make sure your staff is aware of the offer.
You've chosen Store Pickup as your delivery option. Show this email at the cash counter to save 10% off your next in-store purchase. See you soon!
Run special reports to drive in-store marketing tactics
By using Google Analytics and reports in Lightspeed, you can identify important buying trends for your online store, including:
These three reports will give you a good sense of what your most popular products are online. This will inform you on what to promote more often and what items to prioritize in your store displays.
Wishlist and targeted marketing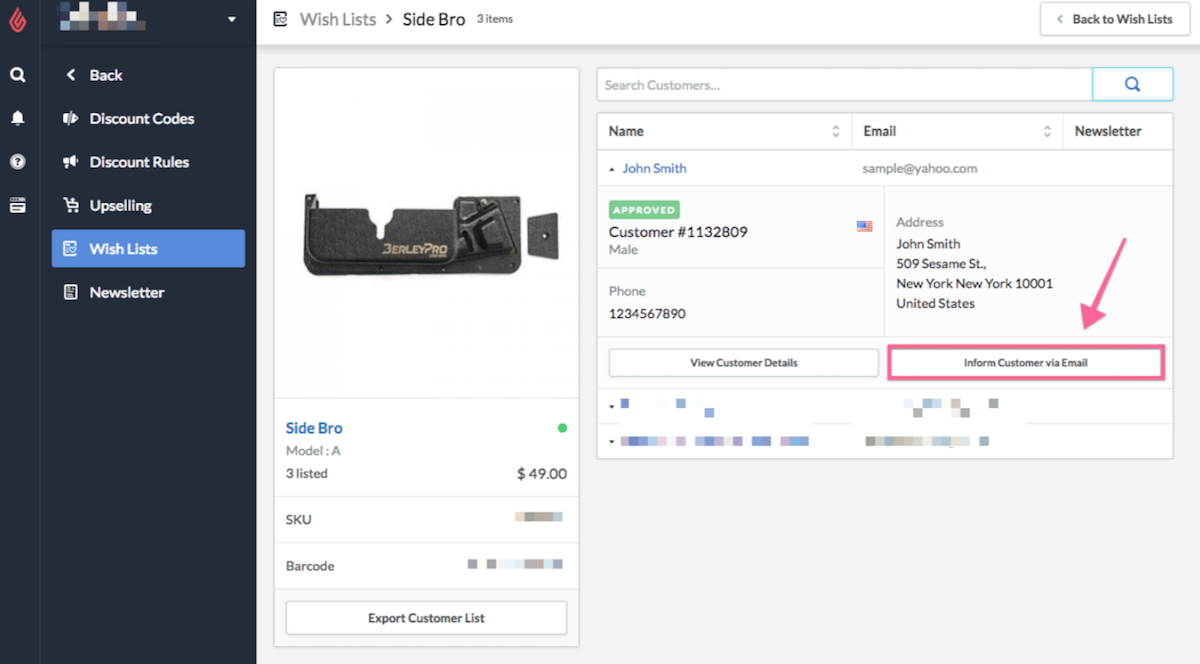 To take this strategy to the next level, choose a product that is often put into wish lists and send out an in-store only promotion to local customers. Here's how:
Go to the

eCommerce back office > Marketing > Wish Lists

Click the

See more

link to bring up the list of products that have been wishlisted

Click on one of the top added products to bring up a list of customers who have added it to their wish list

Expand each customer section to reveal their email and send a personalized notification about your promotion to those located near your brick and mortar store
A simple, yet solid strategy for bringing local shoppers into your store and getting them to purchase from you.
Use your Facebook Pixel to promote in-store events and sales to local shoppers
If you haven't already installed Facebook Pixel onto your site, you should do that as soon as possible, as it is an incredibly powerful marketing tool for your online store.
The Pixel allows you to track visitor behavior on your site and retarget those individuals with Facebook ads. With eCommerce conversion rates dropping below 1% in some industries, finding ways to stay top-of-mind after shoppers have left your site is incredibly important.
One way to use your Facebook Pixel to drive in-store traffic is to create ads that appear only to shoppers that live within a certain distance from your stores. With this, you can promote special in-store only events or sales directly to those people.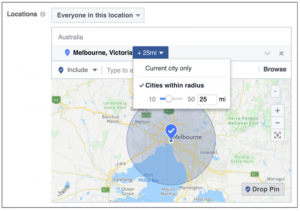 Not only is this a very inexpensive way to advertise your store, it also makes very efficient use of your Facebook ads – you aren't spending money on advertising to the wrong people.
To run a retargeting campaign like this, you will need to know how to:
Final Thoughts
Anyone of these strategies will help you build a stronger ecosystem between your sales channels, which is becoming increasingly more important for retailers.
The more you can leverage these channels to improve the other, the more success you'll have in adapting to the rapidly shifting world of retail.
Want to sell online?
See why Lightspeed eCommerce is the best fit for your business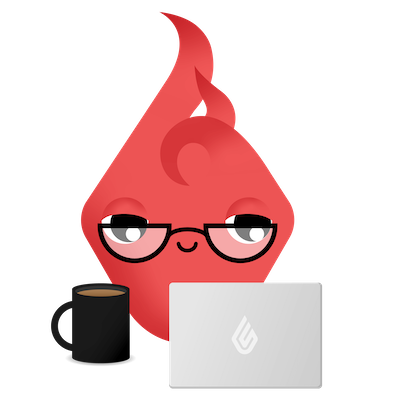 News you care about. Tips you can use.
Everything your business needs to grow, delivered straight to your inbox.