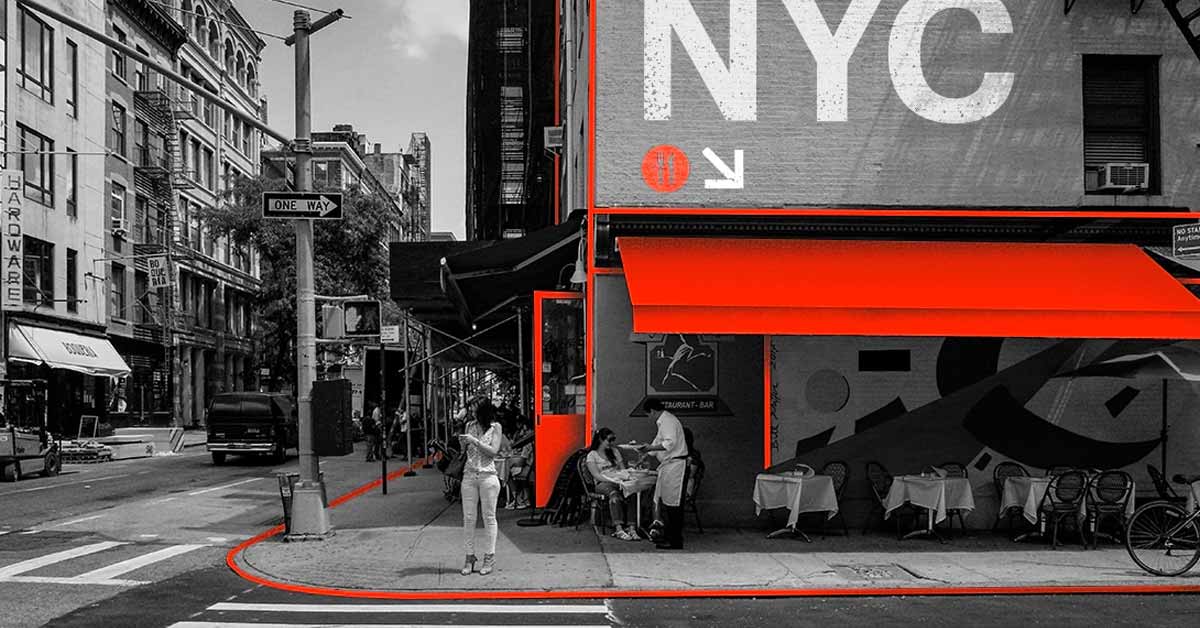 New York City has long been one of the most sought-after places to open a restaurant, with slightly over 27,000 restaurants across New York. It's also the most populous city in the country with more than eight million people and counting. That's a lot of hungry mouths to feed, so it's no wonder more and more restaurant owners are setting up shop.
However, it goes without saying that running a successful restaurant in New York City is no easy feat. The challenges are especially pronounced for skilled hospitality staff transitioning to the role of an owner. As Fredrik Berselius, chef and owner of Aska (two Michelin-starred restaurant in Brooklyn) shares:
"From having my focus always centered on a kitchen environment, I suddenly became involved in things like negotiating leases, applying for permits and overseeing design and construction…my approach shifted to be more expansive in the sense that I was now in charge of [not] just one element of the picture, but of the whole thing. Each decision holds a lot more weight and risk because the responsibility ultimately ends with you."
Despite the stressful demands of running a restaurant, if done successfully, there are plenty of rewards. Here are five key steps to keep in mind when opening a restaurant in New York City.
9-step survival guide to opening a restaurant
Don't miss out on these key steps before opening your restaurant. Tick off all the must-do items for a successful grand opening with this survival guide and master checklist.
Step 1: Create a business plan
The foundations of a successful restaurant are cemented in a thorough and well-researched business plan. Your business plan will guide you through everything from registering your business and getting the right documents, to finding suppliers, creating a menu selection and hiring employees.
A major component of a business plan is also determining the type of business model you'll operate on. For example, if your restaurant is an LLC, a Limited Partnership or a Corporation, you'll need to register with New York state authorities. On the other hand, if you operate as a sole proprietor or under a General Partnership, you need to register with the county clerk.
Once you've decided on your business model, you'll need to decide on the type of food and drinks you'll sell. Your offerings will play a role in the kinds of permits and licenses that you need. You'll also need to have a New York sales tax ID from the state in order to apply for the necessary permits and licenses.
Step 2: Find the right location
With real estate, it always goes back to the three magic words: location, location, location. The same holds true for restaurants.

Where you operate plays a significant role in the success or failure of the business. Cost is clearly a huge factor when looking for the right space in New York City. You will most likely lease the restaurant space and pay a monthly rent.
In addition to cost, each borough of New York City has a completely different vibe, which means a concept might thrive in one borough and underperform in another.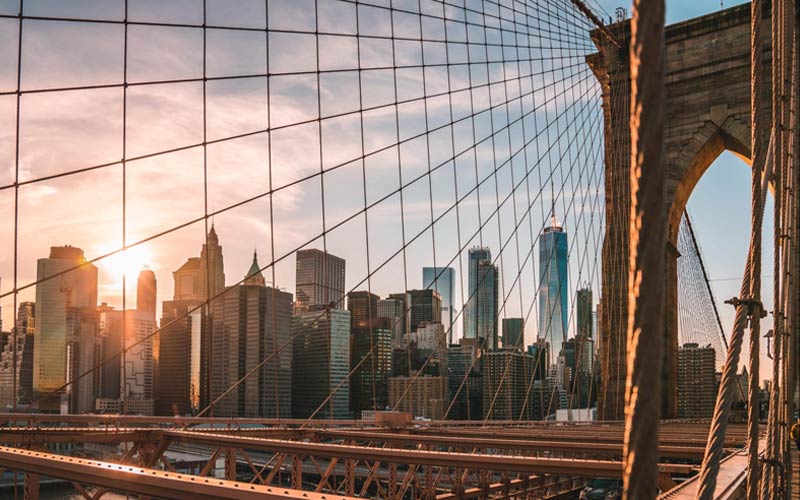 Manhattan

is the borough that comes to most people's minds when they think of New York City—Times Square, Central Park, the Empire State building. While you can find almost any type of restaurant that you would want in Manhattan, this is the

most expensive borough

to both live and do business in. For a new restaurant owner with limited capital, the high cost of real estate and intense competition are two compelling reasons to consider an area outside of Manhattan.

The Bronx

offers a cheaper alternative to Manhattan and still features tourist attractions like The Bronx Zoo, Yankee Stadium and Little Italy. Plus, schools like Fordham University and Manhattan College means there are plenty of hungry students looking for a place to eat. If you're just starting out in New York City, The Bronx could offer an affordable place to start.

Brooklyn

has been the "it" spot for hip, young millennials for a decade or more at this point. If this is the target audience you're trying to attract, then Brooklyn is the place to be. Do keep in mind, however, that the popularity of this area will impact and increase your operating costs as well.

Queens

is home to New York City's largest borough with nearly two million people. Astoria is one of the most well-known neighborhoods in Queens with beautiful parks, plenty of restaurants and nightlife all while being a quick subway ride away from Manhattan. This could be an ideal area for restaurants looking to cater to young families and professionals.

Staten Island

is often New York City's overlooked borough. This is home to several historical sites, museums and botanical gardens. It also offers another less expensive alternative to Manhattan and Brooklyn.
To open a restaurant in New York City, your location has to be in an area zoned for businesses. To save time and money, consider taking over a space that was already a restaurant. If you are constructing a new space, you'll have to find a registered architect and engineer to submit your blueprints to the Department of Buildings.
Step 3: Get your licenses and permits in order
Arguably the most arduous yet necessary area of opening a restaurant are the licenses and permits. At a minimum you'll need:
Business registration with the state of New York.

The filing fee is between $100-$120

depending on the county where you're registered.

Valid New York restaurant permit.

The restaurant permit fee in NYC is $280, and because it expires after 1 year, it must be renewed annually for an additional $280.

New York Food protection certificate.

Free online food protection courses can be found on the

NYC Health website

and the final exam costs $24.60.

New York issued liquor license.

If you plan on serving liquor, you'll need to also apply for a liquor licence from

New York State Liquor Authority.
Thankfully, the process for obtaining these permits is fairly straightforward. You can fill out your business information online through New York City's Department of Small Business Services. This will guide you through a step-by-step process of the requirements for your business, along with the links to respective applications.
Do give yourself enough time to fill out the applications and have your Employer Identification Number (EIN) handy. If you don't have an EIN, you can apply for one through the IRS.
In addition to the permits, there are other regulations restaurants need to abide by such as:
Kitchen equipment regulations:

commercial cooking equipment like ovens, stoves and fryers must have a range hood.

Fire suppression regulations:

commercial kitchens need to have a fire suppression system in place that must be registered with the New York City Fire Department.
To save yourself time, consider hiring a licensed professional to help you through this process. They will assist in submitting the necessary applications to the proper authorities to ensure you are compliant with New York City regulations.
Step 4: Find the right insurance
Protecting your restaurant from the very beginning is essential. Restaurants face risks like customer lawsuits, fires and damage to property, employee injuries and food poisoning. Insurance is the best way to protect your business. While some insurance policies are mandated by law, others are designed to meet specific business requirements.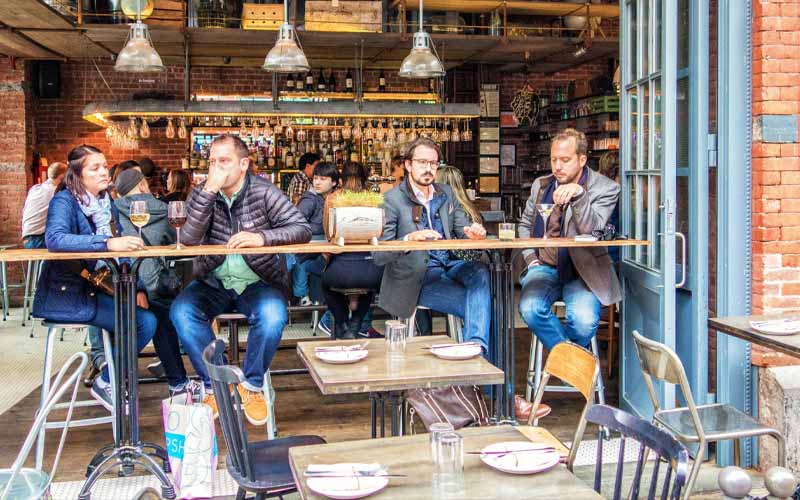 Below are some policies to consider:
General Liability Insurance:

This protects your business against financial losses due to claims associated with third-party personal injury and damage to property.

Workers Compensation Insurance:

A legal requirement for restaurants in New York City. Workers compensation pays for the medical bills and rehabilitation costs if an employee is injured on the job.

Commercial Property Insurance:

This protects your business against fire or other incidents that can damage the property.

Liquor Bond:

This is required to apply for a liquor license, which is mandated by the

New York State Liquor Authority

for restaurants that sell alcoholic drinks.

Liquor Liability Insurance:

If your restaurant offers alcoholic beverages, this insurance policy will protect for business in the event a customer who has consumed alcohol causes bodily harm or property damage.

Food Contamination Insurance:

This insurance protects your business against losses and legal fees associated with food poisoning claims.
Step 5: Build your team
In the restaurant industry, staffing has always been challenging. Even in a pre-pandemic world, managers have to deal with high turnover as well as specific legal requirements.
For example, in New York City the minimum wage for tipped employees is $10 per hour. In addition to this, the New York City Health Department requires that a manager passes a food protection course and always be present when the restaurant is open.
The key to avoiding citations from health inspectors lies in education. Ensure all your employees understand how to properly handle and store food.
There are also other ways to streamline restaurant operations. POS systems, for example, make it easy to manage employee schedules, seating charts, sales, accounting and more.
Opening a restaurant in New York City is both exciting and rewarding, but it's also extremely challenging. There are so many factors to take into account and it requires a ton of hard work and discipline. But with these tips in mind, you will surely be able to make your goal a reality.
Open your restaurant with the right foundation. Talk to one of our experts today to find out how Lightspeed can support your new restaurant.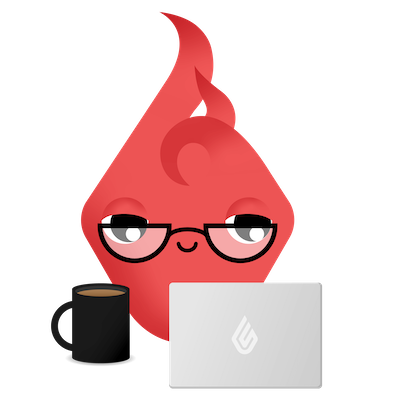 News you care about. Tips you can use.
Everything your business needs to grow, delivered straight to your inbox.