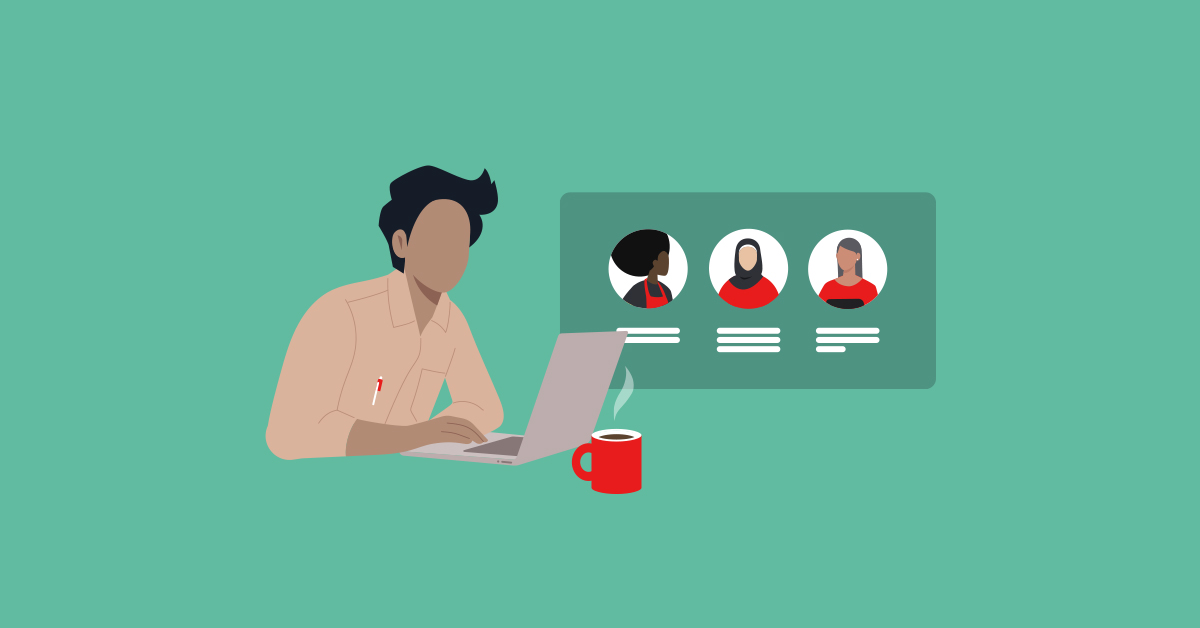 Great people are the backbone of great businesses. Retail is no different. But it's proving increasingly difficult to know where to find employees (and keep) the right retail staff in your employ.
Retail workers want higher wages, more flexibility, better working conditions, COVID-related considerations and more work-life balance, said Elisabeth Duncan, VP of HR at Evive.
"Others feel frustrated over poor workplace communication or lack of appreciation for their hard work. While the Great Resignation can make it more challenging to fill retail vacancies it's also an opportunity when you have a good company culture, engaged workforce and the right benefits packages," said Duncan.
We want this article to make your hiring efforts just that little bit easier. We'll talk about:
Let's start by looking at some of the main reasons why many retail stores are having a tough time hiring the right employees.
Hire an all-start retail team
Use our straight-forward retail hiring guide to find, recruit and hire top-tier retail talent.
The challenges of retail hiring in 2022
The current crushing labor shortage has every employer of low skilled, minimum wage, hourly and part-time positions scrambling for front-line workers, and the balance of power favors the job seeker, said Eric Chester, author of Fully Staffed: The Definitive Guide to Finding and Keeping Great Employees in the Worst Labor Market Ever.
"Retailers are at the crux of this shortage and will continue to struggle if they take the same approach to staffing as they did before the pandemic," he added.
Turnover is high across retail
The biggest challenge of hiring retail staff is the ridiculous turnover rate that has been seen in recent times," said Irene McConnell, a career coach, hiring manager and MD of Arielle Executive. "Another challenge is the acquisition of local talent as the job is onsite. It can be hard considering the competition in the market nowadays and every company doing their best to disrupt competitors," she said.
Managerial problems remain
Employees have high expectations from employers. a new survey by GoodHire found here.
When Goodhire surveyed 3000 American workers recently, they discovered:
82% of U.S. employees would quit because of a 'bad manager'

39% of workers said managers are open and honest about promotion opportunities

44% said managers are not open and honest during salary and compensation conversations
What employees want most from a manager, the survey revealed, is honesty and authenticity.
Employees want COVID-safety
The ongoing uncertainty regarding the pandemic has created challenges for hiring retail staff. The COVID-19 pandemic put the spotlight on the retail staff especially the frontline workers and their relevant safety. "It's difficult to ensure employee's safety under the current pandemic environment. This continues to become a challenge when hiring employees specifically in the retail sector," said Steve Anevski, CEO of and Co-Founder of Upshift, a staffing platform.
In truth, hiring will always be hard. And many of the challenges we've just discussed are similar or worse in other industries.
3 places to find reliable retail employees
The good news? There is a lot you can do to find the right people. It may just take a little extra time and effort. Here are three places to ramp up your search for great retail employees.
1. Jobs boards
Retailers should seek out specialist jobs boards to create an enticing and engaging job advertising campaign. "The campaign should include the mission and the vision statement to build an interpersonal connection with the prospective candidate. This measure would allow you to find good employees, as expectations are set before the onboarding process begins," said Upshift's Anevski.
2. Referral networks
One of the best ways to find good retail employees is to use referrals,according to Justin Berg, CEO at CV Maker. "Your existing employees can find you candidates that have been in the same industry before and are looking to get back in. Employee referrals help find candidates that are trustworthy and will adjust to your culture and environment much more quickly," he said.
Chester, an expert in staff recruitment and retention, said savvy retail employers will even reward current employees, vendors, and even customers when they refer qualified job seekers. "This is an all-hands-on-deck approach to recruiting and all parties need to know what kind of person is ideally suited for the specific jobs the retailer needs to fill," he said.
3. Social media platforms
Encourage employees to share that job opening on their social networks like LinkedIn. Community groups can be a great place to find local staff, who know the community and have a connection to your customers. Chances are, there's someone at your retail organization or in those love groups who knows a potentially good fit for the vacancy.
How to attract the right retail talent
But the work of recruitment goes much deeper than job ads and vacancy signs. "It is a failed strategy to rely on onsite 'Now Hiring' signs and online job boards to fill jobs, " said Chester. "Retail operators must now take an aggressive proactive approach to recruit and hire in each community they serve."
Let's take a closer look at what you can do to attract great retail employees.
Impress the candidates
Candidate experience is crucial not only for employer branding, according to Mike Ziarko, Founder of No More Chores, a Toronto-based cleaning company.
"The way you handle candidates during the interview process reflects how you'll treat them once they've been hired," said Ziarko. "They're less likely to accept if they've experienced a poor encounter. Positive candidate experiences, on the other hand, can boost your employer brand and inspire qualified individuals to apply for and accept your job offers."
Be inclusive and open
Diversity increases productivity, creativity and staff loyalty, said Jay Soni, MD of Yorkshire Fabric Shop. "Your workers' diversity should reflect the diversity of your consumers. It might be challenging to hire and keep a diverse staff, but as the benefit of diversity grows, so does the importance of recruiting diverse people. Create and publicize a diversity policy, write non-discriminatory job descriptions and advertise job openings through different media."
Offer better pay
"You may need to offer higher pay than the other retailers in your neighborhood if you truly want to stand out from the crowd and swiftly hire the finest retail applicants," suggests Shad Elia, CEO of New England Home Buyers. Instead of worrying about payroll costs, Elia suggests retailers consider how hiring the best retail talent as soon as feasible can help retailers make more sales (and more income) right away.
Provide good benefits
Employees who have the right mix of financial, healthcare and well-being benefits offset out-of-pocket expenses and ensure employees and their covered family members get the care they need," said Evive's Duncan. Evive recently carried out a survey of 500 full-time employees and 500 HR representatives and senior leaders across the U.S.The survey found a four-day workweek was the most sought-after benefit across all employee age groups.
Allow flexible working
The Evive study makes this clear. Offering maximum scheduling flexibility helps not only to attract new employees but retain your existing ones. "Many people are still in turmoil over their children's school schedules, their own school schedules or caring for family members," said James Green, Owner of Build a Head. "Be as flexible and as understanding as possible for your retail employees and you'll find that your retention rates will increase."
Provide useful training
You could provide general training across the company or specific retail training for key roles, such as sales associates who require product knowledge prior to working on the floor.
High-potential applicants who lack experience will still be concerned about what happens six months or a year from now, said Nick Edwards, Director of UK-based Snow Finders, a ski holiday company. "If you're advertising a customer service position, show them the road to a managerial post, replete with industry-approved qualifications along the way."
How your POS can support hiring
Your retail POS system can help too. Use it for employee management and performance, including tracking clock-ins, integrating with your payroll and giving staff the ability to train up on other core retail skills like inventory management, promotions, and merchandising. Being organized as a store owner and manager can help create the reputation of being a strong employer. And your POS is a key part of that process.
Great retail staff change everything
The right retail employees can transform your store. They can keep customers happy, be there with just the right answer about a product, or keep a cool head when dealing with complaints or criticism from shoppers. In short, they're worth their weight in gold. But great staff aren't born, they're made, and that's where your management and culture come to the fore. Because once you've found a great employee, you need to do all you can to keep them.
Talk to a Lightspeed product expert today to learn more about how we can help you measure and manage your employees' performance.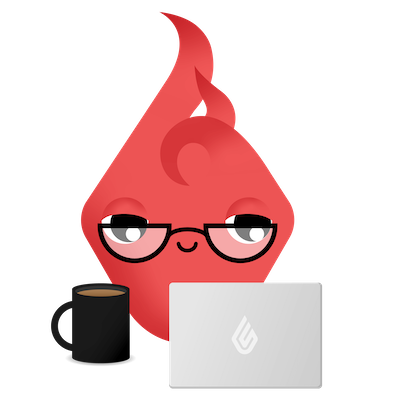 News you care about. Tips you can use.
Everything your business needs to grow, delivered straight to your inbox.