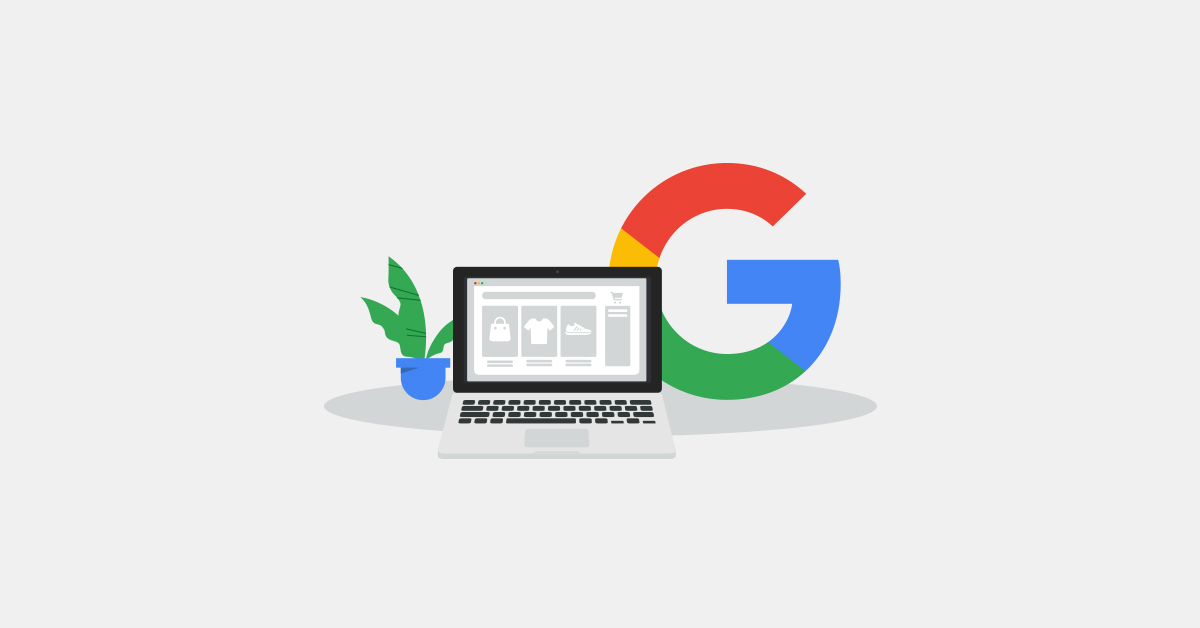 Owning an eCommerce business means constantly being on the lookout for ways to scale up and better understand your business. But for solopreneurs or small business owners just getting started with eCommerce, it can be tricky to know where to go for the right tools to help you grow.
Fortunately, one of the best places to look for help comes from one of the best-known names in tech: Google. This technology giant offers a ton of different marketing and analytics tools that you can harness for your eCommerce business to get a leg up in the industry.
Selling products and services online doesn't usually bring overnight success. This can make it difficult to bring in new strategies without breaking the bank, or having to hire a marketing professional or data analyst to help facilitate sales. This is where Google comes in. Most of their tools are well-suited for small business use—meaning there's no steep learning curve or fees.
Every small business should be thinking about tools to help manage their individual needs. Delving into what Google has to offer can help a business owner better understand what's out there, and get a sense of what might come in handy for current or even future stages of their entrepreneurial journey. So, read on to gain some valuable insights into Google's best eCommerce tools.
Future proof your business with our retail guide for 2022
Check out our downloadable resource, jam-packed with ways to strategize for future growth.
Google Ads: your best friend in eCommerce marketing
Google Ads is the first stop for many eCommerce businesses interested in exploring Google as a marketing tool. Google Ads, at its core, is a way to advertise your products and services online. Since Google is an enormous platform with a ton of options to choose from, it's important to study up to determine which features are most relevant for your business.
But there are certain things to keep in mind if you're thinking about using Google Ads—from accurate budgeting (you don't want to spend too little on ads and have them not perform, or too much and break the bank) to store prerequisites required by the Google Ads platform. But once you get started, you'll find that Google Ads can be a great, relatively stress-free way to advertise online using a variety of different ad formats and campaign structures.
For those thinking about taking the plunge into the online ad space, Google Ads boasts a relatively intuitive interface and pricing range that can fit a variety of ad budgets. But remember: it's important to research different campaigns and ads types to find the right strategy for your Google Ads before you dive in.
Google Analytics (and beyond!) for eCommerce insights
Analytics tools in general, and those specifically operated through Google, can be useful for monitoring and growing your eCommerce businesses. By using reporting tools, you can better understand how effectively you advertise your products and make sales. You can also track your customers' searching and buying habits.
An analytics tool can also help you identify growth opportunities and even spot red flags related to inventory and past sales, helping you avoid pitfalls along your business growth journey. Some popular eCommerce analytics tools are:
KISSmetrics

Putler

Clicky

Crazy Egg

HOTJAR

Google Analytics

And more!
Since this is an article all about Google-specific tools, we'd like to spotlight the Google Analytics Tool specifically. Google Analytics is a common web-based reporting tool, adopted by site proprietors for needs ranging from basic metrics on page views and clicks to more detailed reports. Google Analytics features flow visualization and campaign measurement, as well as traffic, custom, and audience reports, and how to track your goals for website conversions and user activity.
These metrics can be an essential part of any marketing or even overall strategy for businesses that rely on web-based or eCommerce sales. Analytics tools can help maximize the impact and efficiency of a business plan, and help ensure that nothing leaks out of the sales funnel. The Google Analytics tool is widely used by the small business community. And for good reason! It offers a great mix of quality metrics in an easy-to-understand interface.
You can also get insights from analytics to enable an easy and seamless evaluation of your products' performance, content, market, and campaigns. Ultimately, an analytics tool like Google's can be an excellent resource for understanding your business on a deeper level, to see where the gaps and possible links for failure are, and to take appropriate action to safeguard against them. Think of it as a security blanket for your business.
Google's analytics tools also give valuable insight into the number of people visiting your website each day, compared to those buying your products or services. By knowing both of these numbers, you can work to improve your conversion rate by tapping into what percentage of your customers are browsing without buying.
In short, Google Analytics can help any eCom business owner optimize their website and better understand their customer base. The best part? It's a free tool, meaning that you don't have to break the bank to gain insights into your business data. But whether you go with Google or not, analytics is an important aspect of an overall business strategy. Without it, it can be difficult to scale up your business.
Google Merchant Center and Google Adwords can grow your reach
Did you know: you can upload your product data to their Merchant Center, allowing you to list your products on Google Shopping and other related services? With a bit of help from Google Merchant Center, and a campaign in Google AdWords, you can get your products directly in front of your shoppers more often, which will hopefully help you up your conversions and sales revenue.
Google AdWords campaigns give you complete control over your keywords, allowing you to target specific audiences more easily. Your ad will then appear within search results when potential customers search relevant keywords.
The Google Merchant Center is a free Google tool used to connect your product feed to their search engine system. The connection comes straight from their API on other platforms, including Magento and Shopify. Others can be added manually by inserting the details on the quality of information required.
Google SEO Tools: for upping conversions and more
Google structured data is an efficient and effective way to grow your eCommerce marketing strategy. Simply put, Google SEO (also known as Google Search Console) refers to how Google as a search engine reads and digests pages from websites. Then, Google aggregates data from individual sites and organizes it according to relevance. This allows Google to better tailor its search results to what users are actually searching for.
Data from a website can be labeled to make it easy to find your page when a potential customer searches for relevant keywords or categories. Thinking about SEO and using Google's SEO best practices to your advantage is a great eCommerce business strategy, because it means potential customers will more likely be able to find your business as they explore the internet. You can optimize structured data by enabling specific actions and labeling your content with relevant keywords as often as possible.
One of the fundamental ways to harness Google SEO for eCommerce has to do with markup content. To create markup content, you have to determine what type of content you want to publish on your eCommerce website to increase traffic—whether that be adding a blog component with frequently updated articles, adding dynamic images, or even adding music samples or other creative work. Understanding what type of content you want to use to boost your SEO is crucial, as it helps you create a plan to optimize your online store without having to strategize constantly.
You'll also have to decide which properties will work best for your store's efforts to boost your SEO. From your markup references, you can search by available features to find the data for each page of your content. Once you've set this up, you can test each page with Google's Structured Data Testing Tool to see which are working well and which could use some improvement.
After that, you can go to action markup, where you create a markup template for yourself to develop values needed in your website's HTML. You can also develop features on your site, including offering your customers a subscription service for recurring product ordering. Features like this can help boost SEO by distinguishing your product from the competition, so that when customers search for your product plus the word "subscription," they're more likely to be directed to your store than one of your competitors.
Check out our free guide to starting an online store
Want to jump into the eCommerce game, but not sure how to get started? Our free resource can help.
Google Drive can help organize your business
Google Drive is a well-known suite of collaborative writing and editing tools within Google. It also facilitates content tracking through its document feature and spreadsheet capabilities. Many businesses rely on this tool to put content together, share it with coworkers or external partners for editing, and even facilitate publishing content on blogs or your website.
Google Drive includes the document writer Google Docs, a spreadsheet maker called Google Sheets, a PowerPoint-like tool called Google Slides, and even a survey builder called Google forms.
Google Docs is the most widely used of these tools, as its intuitive interface easily enables content writers to build articles, landing pages, and email promos. Writers can also easily change a text's formatting, track changes, and even add images as you go along. But don't neglect the other tools in the Google Drive family, as they can prove just as useful for editing and organizing your business from the inside.
One of the most exciting things about this tool is that you can access it anywhere, as long as you have an internet connection. Everything on your Google Drive is cloud-based and tied to your email address, meaning that you can log in from different devices and in various locations as needed. Google Drive also features an offline version that makes it easy to work on documents without an internet connection.
Google Alerts for keeping on top of your industry
The last tool on our list is small but mighty. Google Alerts is a handy little tool for discovering what's happening in your industry around the internet and beyond. It can also help you deepen your knowledge of your vertical and your competitors. Set up a Google Alert in just a few clicks, and it will regularly deliver a roundup of coverage about your brand/any other brands you add to your feed.
Final thoughts
eCommerce has witnessed immense growth in the past few years, which has opened up a sea of new opportunities for blossoming businesses. But in such a vast landscape, it can be challenging to find specific ways to increase sales and bolster overall company performance that work for your business. One easy way to grow and scale, or at least think about growing and scaling, is to make use of as many tools as possible along the way.
There are a ton of online resources out there to maximize your business potential as an eCommerce retailer. So many that it can be daunting to simply choose one. Starting with a suite of tools offered by a reputable company like Google can take some of the unease out of diving into analytics and ad spending. With a little help from Google (and from the Lightspeed blog), we hope that you can begin to take a more active role in shaping your business through the arsenal of tools out there, just waiting to be used to make your business dreams come true.
Want to learn more about what Lightspeed can do for your eCommerce business? Find out here.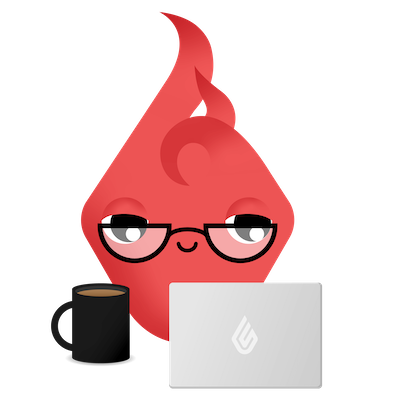 News you care about. Tips you can use.
Everything your business needs to grow, delivered straight to your inbox.