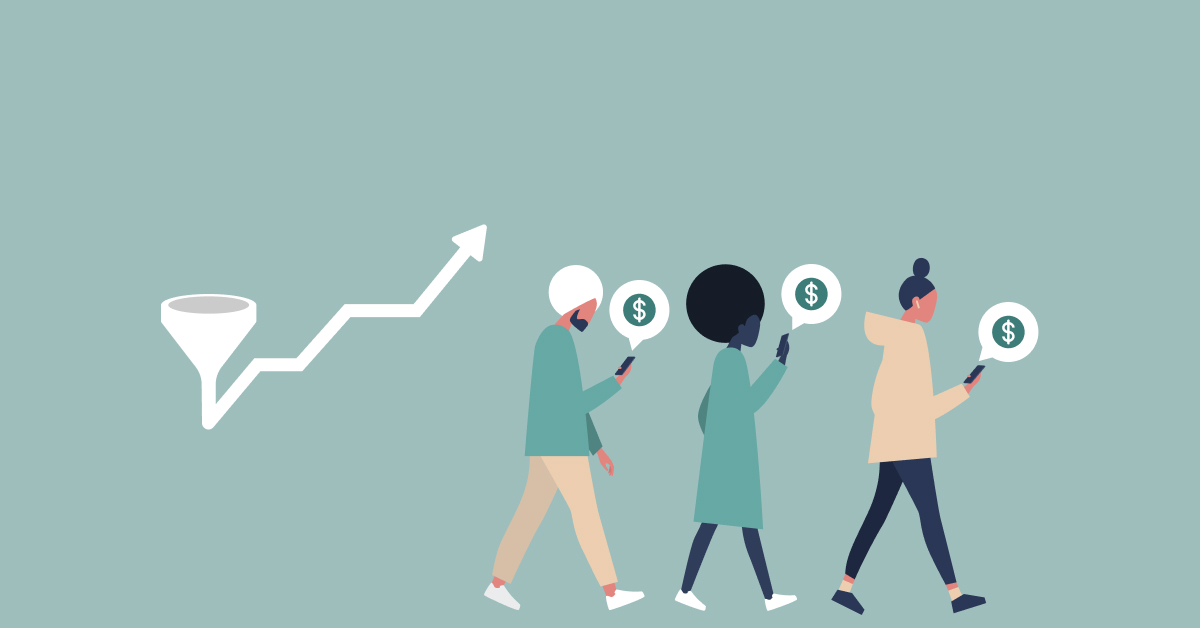 Ecommerce is growing at lightning speeds. According to the US Department of Commerce Retail Indicator Division's Quarterly Retail E-Commerce Sales 4th Quarter 2021, ecommerce sales have grown by 50% during the pandemic. Lightspeed's Report on the State of Retail has similar findings, with 47% of online-only retailers in the US reporting revenue growth.
Because of the seemingly endless opportunities ecommerce presents, it seems like everyone wants a slice of the pie. But with so much competition, how do you know if your business is successful? Ecommerce conversion rates are one way to measure and monitor the wellbeing of your online store.
In this guide to all things ecommerce conversion rates, you'll learn:
Free ecommerce business plan template
Use our template to a write a business plan that wows your business partners, persuades potential investors and sets your business up for success from the start.
What is an ecommerce conversion rate?
Before we define what an ecommerce conversion rate is, we need to explain what a conversion is. In sales and marketing, a "conversion" is when a customer or potential customer takes an action that directly or indirectly leads to a sale, or brings them closer to buying something. A conversion can be anything from subscribing to a newsletter to making a purchase.
When we talk about ecommerce conversions, a conversion is typically a sale. Therefore, an ecommerce conversion rate is the ratio of the number of people that buy something from your ecommerce website compared to how many people visit the website.
Why is conversion rate important?
Ecommerce conversion rates are important for a number of reasons.
First, your conversion rate can help you understand how successful your business is. With a conversion rate benchmark, you can compare current performance to past performance. And, when competitive metrics are available, you can also find out how your business is doing compared to others like it.
If your website's conversion rate is lower than usual, it could alert you to issues with your website, such as technical glitches or a lack of information to help customers make purchasing decisions.
Finally, when you know your conversion rate, and can use it to quantify your business' success, that can help you attract investors and business partners who are interested in key performance indicators.
How is ecommerce conversion rate calculated?
To calculate ecommerce conversion rate you need to divide the number of sales generated by number of website visits, then multiply that figure by 100 to get a percentage. In other words:
eCommerce Conversion Rate = (# of Sales/# of Website Visits)*100
You'll need to use figures from the same time period to get an accurate rate, such as the number of sales over Q1 and the number of website visits during Q1.
Sample ecommerce conversion rate calculation
Let's do a sample ecommerce conversion rate calculation to put the formula into action. In this example, you want to know your online store's conversion rate for Q2 of this year.
First, you look up analytics on your ecommerce website's dashboard to find the number of sales between April and June of this year. According to your reports, you made 310 sales during that time.
You also look up how many times people interacted with your website during that time, and learn that that number is 10,000.
Now we plug those figures into the formula:
eCommerce Conversion Rate = (# of Sales/# of Website Visits)*100 = (310/10,000)*100 = .031*100=3.1%
Therefore, your conversion rate for Q2 is 3.1%.
On its own, this figure doesn't mean much, so it's important to compare it to internal and external conversion rate benchmarks. In the next section of this article, you'll see that 3% is considered a good conversion rate, making this a competitive figure externally.
It's also helpful to see how this rate compares to past internal rates. To do that, let's compare Q2's conversion rate to Q1's conversion rate.
According to your ecommerce dashboard, you made 190 sales in Q1 and had 11,000 website visits. When we plug those figures into the ecommerce conversion rate formula, we get the following:
eCommerce Conversion Rate = (# of Sales/# of Website Visits)*100 = (190/11,000)*100 = 0.17*100 = 1.7%
Therefore your website's conversion rate for Q1 was 1.7%. When we compare that to Q2's figure, 3.1%, we see that your business significantly increased its conversion rate, which means you're doing something right!
What is a good ecommerce conversion rate?
A conversion rate benchmark can help you compare your conversion rate and understand how well your business is doing relative to others. The typical range for ecommerce conversion rates is between 1 and 4%, which makes anything above 3% a good conversion rate to strive for.
What is the average ecommerce conversion rate in 2022?
Now you know what a good conversion rate is, but what's the average ecommerce conversion rate in 2022? On average, ecommerce businesses can expect a conversion rate of between 2.5 and 3% in 2022.
Ecommerce website conversion optimization tips
Whether your conversion rate is falling behind internal or external competition, or you just want to ensure that it stays high, you should implement these conversion optimization tactics.
Don't make customers think
Design plays a major role in converting website visitors into paying customers. That's why it's important to approach website design with a basic understanding of user experience design principles.
One of the main principles of user experience design is that customers shouldn't have to think about how to use your website; it should be intuitive to use and easy to navigate. Fortunately, you don't need a degree in design to create an intuitive website. A tried and tested ecommerce website theme, like one from Lightspeed, is created by design experts, so all you have to do is add your product catalog.
Make your website responsive
If your website isn't optimized for use on a mobile device (known as "responsive" in technical terms), there's a very slim chance that someone will revisit your website on a desktop and complete a purchase there. More often than not, they'll just abandon their shopping experience in favor of a competitor with a mobile-friendly website.
Make it easy for shoppers to complete a purchase online. A professionally designed website theme can go a long way here too.
Provide plenty of payment options
If you notice that lots of customers are putting items into their carts but aren't checking out, you may not be providing them with enough payment options. Make sure your ecommerce website is ready to accept all kinds of payments, from credit and debit cards, to PayPal and financing options like Klarna.
Make your shipping and return policies clear
Another reason why customers abandon carts is because they're surprised by shipping costs. Resolve this problem and increase ecommerce conversion rates by making your shipping and return policies and prices clear.
Include shipping costs on each product page, so customers know what to expect when they go to checkout. Consider providing free shipping after customers spend a certain amount to incentivize larger purchases.
Enhance product descriptions
If customers don't have enough information about a product, they may not pull the trigger. That's why it's critically important to write detailed product descriptions. Be exhaustive with the information you provide.
For starters, explain how the product can be used, its dimensions and what it's made of. Then, add more oomph by sharing the product's benefits, including keywords customers are searching for, and writing for the senses.
Add more photos
Photos are just as important as product descriptions when it comes to adding context to a product. Include multiple photos of each product from various angles. Make sure to have some close-up detail shots, so customers know exactly what they're getting. Photos should be well lit and provide customers with the information they need to make a purchasing decision.
Bonus: Include user-generated content in product photos to add social proof and inspire customers to pull the trigger on a purchase. Ask customers to tag you in photos they share with your products on social media, or have them send them to you via email.
Wrapping up: everything you need to know about ecommerce conversion rates
A conversion rate is one of the most important metrics ecommerce business owners need to monitor. This figure can clue you in on how well your business is doing, and can help you attract investors and business partners.
To calculate ecommerce conversion rate, divide your sales by your website visits, then multiply that figure by 100. If your rate is less than the 2.5-3% average, use this website conversion optimization cheat sheet to improve your numbers:
Create an intuitive website

Make sure your website is mobile-friendly

Provide lots of payment options

Make your shipping and return policies clear

Enhance product descriptions

Add more photos
Whether you want to level up an existing ecommerce business, or are looking to start one from scratch, Lightspeed eCom can help you take your ecommerce conversion rate to the next level. Book a demo today.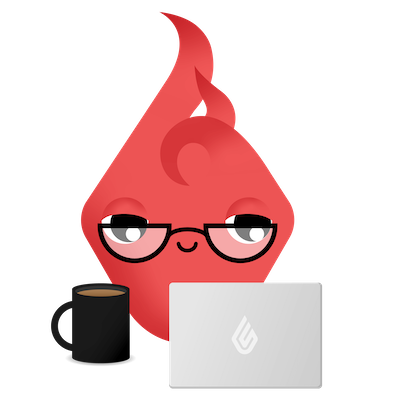 News you care about. Tips you can use.
Everything your business needs to grow, delivered straight to your inbox.