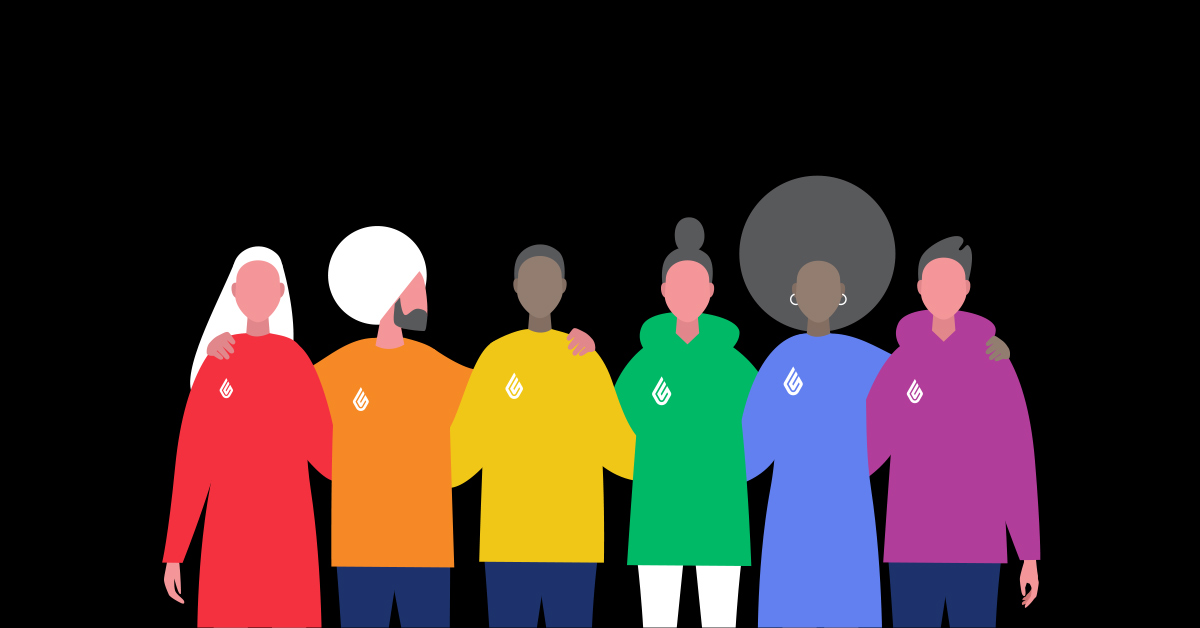 At Lightspeed, diversity and inclusivity aren't just part of our mission—they're embedded in our DNA. Not only was our company founded in Montreal's Gay Village by our out-and-proud CEO Dax Dasilva, our first four employees were all from the LGBT+ community. This perspective helped shape both our company culture and our approach to powering vibrant and diverse businesses through accessible technology.
As a global tech leader, an international employer and a proud supporter of Pride, we continuously strive to create safe spaces that encourage individuality and to support small businesses and entrepreneurs of all stripes with equal opportunities.
This year, we're celebrating Montreal Pride week by elevating our LGBTQ+ and Black, Indigenous and People of Color (BIPOC) entrepreneurs in the following three ways:
Sharing our diversity and inclusion survey results with our community
Partnering with three organizations that provide resources to LGBT+ entrepreneurs
Growing our diversity mission to help support BIPOC professionals
Celebrating Lightspeed's LGBT+ community
Supporting not just our LGBTQ+ community but the community at large has long been a priority for Lightspeed. Last year, we had the honor of marching in both Pride Amsterdam's canal parade and Fierté MTL's pride parade. This year, social distancing has meant pride celebrations around the world have gone virtual, so our annual march has been put on hold—but our support for our LGBT+ employees hasn't.
Based on a self-reported survey completed by over half of our employees worldwide, over 16% of Lightspeed employees identify as gay, bisexual, queer, asexual, pansexual or as a lesbian. Nine out of 10 Lightspeed employees report that they feel comfortable talking about their culture and background with their colleagues, and 83% of Lightspeed employees feel they can be their authentic selves in the workplace.
"We are incredibly proud of this data, but we still have a very long way to go to bring true diversity to our company and uplift individuals from all walks of life," said Dax.
Growing our gender and ethnic diversity is an ongoing priority
In the same self-reported survey, over 60% of Lightspeed employees identify as men, while 38% identify as women and 1% identify as non-binary. When it comes to our ethnic makeup, over 25% of our employees identify as an ethnic minority and 2% of our global employees identify as Black.
While 90% of Lightspeed employees feel comfortable talking about their culture and background in the workplace, our survey results exposed that there is still much work to be done when it comes to increasing our ethnic and gender diversity both internally and as a leader in the tech industry, especially when it comes to Black and Indigenous representation.
How we're addressing our internal culture

On July 20, our CEO signed the BlackNorth Initiative pledge to do our part in ending anti-Black systematic racism. As a part of the pledge, we have committed to having the hard conversations we need to have about racism, ensuring no barriers prevent Black employees from advancing at Lightspeed, expanding our internal education, continuing the conversation on diversity and inclusion more. You can read the full pledge here.
We are currently in the process of reviewing our diversity and inclusion training to ensure our recruitment team is equipped with anti-racism and anti-bias information. We've always stood for gender diversity in our hiring, and we're working to ensure our recruitment team embodies our values and views about the power of diversity. We are committed to providing broader resources and training on anti-racism to our employees, starting with our management team. And we continue to work to bring stories and resources concerning BIPOC professionals and businesses to the forefront.
How we're increasing support for BIPOC professionals

In light of the Black Lives Matter movement and our latest diversity and inclusion statistics, we recognize that we need to make our support for BIPOC communities and the fight against racism an ongoing priority.
In addition to taking a critical eye to our internal culture and hiring practices, we are proud to be partnering with the Black Professionals in Tech Network, Technovation and Black Girls Code to help make meaningful long-term changes.
Stay tuned for more information as these partnerships moving forward.
Organizations we're partnering with to support LGBT+ entrepreneurs
To help continue our work uplifting minority communities and small businesses, we're partnering with organizations to help amplify and support LGBT+ business owners.
As a global tech leader, we have chosen to support organizations in our 3 most prominent regions to show our support to the community at large.
We are beginning to do so through our partnership with Canada's LGBT+ Chamber of Commerce. We're excited to work with their professional network to extend that support globally into Europe and Australia as well.
Canada's LGBT+ Chamber of Commerce links LGBT+ businesses in Canada to the wider business community. They foster economic growth by supporting and nurturing LGBT+ businesses, entrepreneurs, students and allies.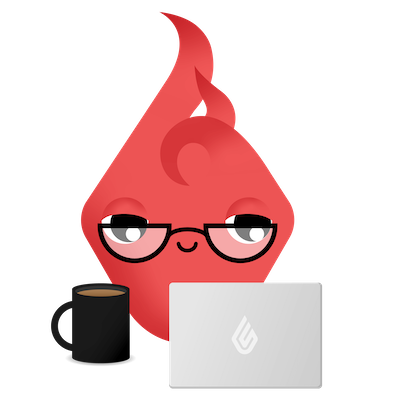 News you care about. Tips you can use.
Everything your business needs to grow, delivered straight to your inbox.