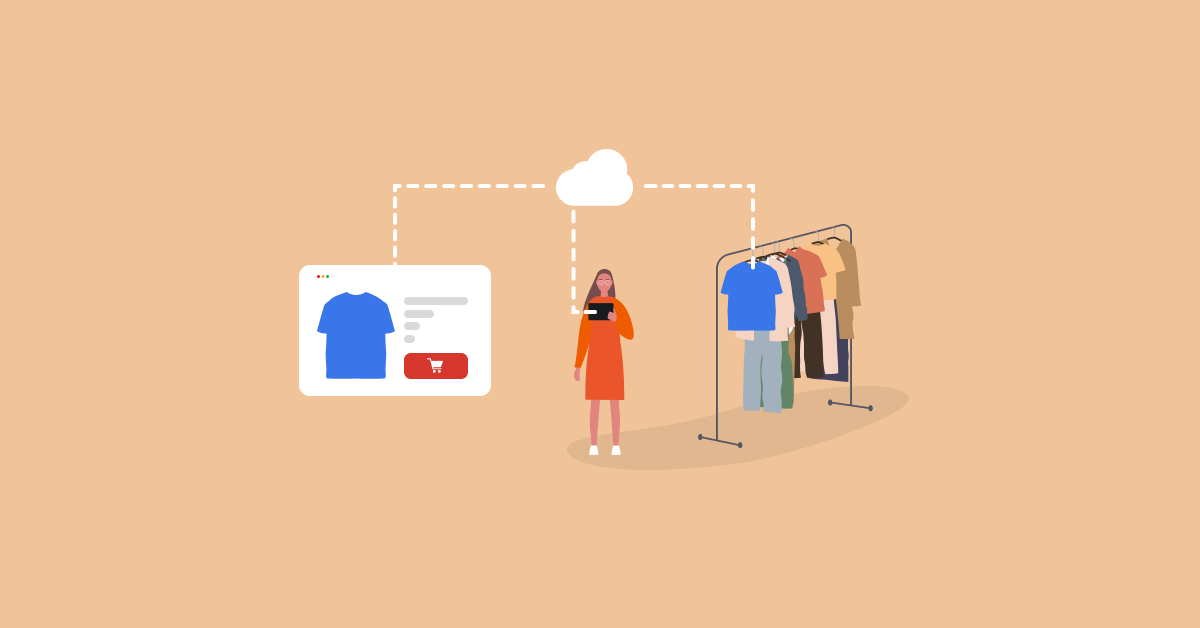 Retailers and restaurant owners have relied on their own skills, truckloads of determination, and some useful technology to survive and even thrive in the past few turbulent years.
How you do business has probably changed more than you could have imagined just a few years ago.
Contactless payments, the resurgence of QR codes, and click-and-collect all show some of the most significant industry changes were all driven by changing customer behaviors.

Again in the coming years, it will be customers and savvy retailers who continue to shape the future of retail and hospitality.
Cloud-based point of sale (POS) systems will have a big role to play too. They will help business owners keep up with customers' changing demands, and find better solutions to accept payments and orders in swift, affordable, and safe ways.
Here is what the future of cloud-based POS could mean for you:
Let's take a closer look at each scenario in more detail.
Need the right POS system?
Shorten your search with our free POS Buyer's Guide. Discover how to plan your business' growth now and into the future.
1. You will reach more customers with personalized offers
Soon, your POS could play a greater role in recruiting, retaining, and converting more customers.
By analyzing shoppers' past purchases, businesses will be able to gain insights into what products are selling well and which ones are being ignored. This information can then be used to create targeted product offers that are more likely to be accepted by shoppers.
One challenge for businesses in the past was the delay in understanding the nuances of customer transactions, which meant potential lost opportunities for greater customer service, promotion, and even revenue." — Intel
With hyper-personalized product offers:
Shoppers will get recommendations for useful purchases.

Diners will receive tailored menus, based on their own diets or preferences.

And business owners will use their POS to drive customer loyalty, through reward programs, product subscriptions, and just-in-time offers.
With further advances in cloud-based POS systems, retailers will be able to influence shoppers who may be undecided about a purchase. For customers, personalized offers will deliver valuable savings on products they were planning to buy anyway.
2. Your stores can grow (or shrink) when and where needed
Legacy POS systems have some drawbacks.
You have different data. In different places. On different POS devices. Cloud-based POS changes this dynamic, by letting retailers and restaurant-owners grow as quickly or slowly as they wish, thanks to POS data that is centralized in the cloud.
For example, a cloud-based POS system enables you to open up pop-up shops or sell your products at trade show stands. Wherever you are, you can access all your inventory management and payment processing tools with just a laptop, tablet or smartphone.
Cloud-based POS will deliver benefits in leaner times too. Multi-location retailers or quick-service restaurants can now power down POS systems in certain venues, without losing access to all the useful customer and diner data they have stored.
Combining POS systems with in-store edge computing solutions that collect and analyze data in near-real time enables businesses to enhance the customer shopping experience." — Intel
Cloud-based POS with a monthly subscription model will make it easier to increase or reduce the number of POS devices as needed.
3. More transactions will be safer from fraud
And then there is the safety of your transaction and customer data. Retailers and small business owners everywhere know how frustrating and sneaky thieves can be.
Fraudsters are always cooking up new ways to cheat customers and business owners out of their hard-earned income. The payments industry is constantly working to stay one step ahead of criminals.

Cloud servers

already use data encryption, advanced firewalls and intrusion detection. And they also have 'real-world' security measures in place, such as 24-hour monitoring, fingerprint locks, and even armed guards.
In the future, cloud-based POS will further strengthen fraud and payment protections, through more advanced security features.
More sophisticated software and POS hardware will root out and reject cloned cards, unfair chargebacks, and attempts at employee theft.
Discover Lightspeed's cloud-based POS.
4. Fast and reliable internet will make cloud-based POS the norm
As businesses increasingly blend online and in-store transactions, they will likely rely on cloud services to support faster, more agile POS services." — Intel
But cloud-based POS needs good networks to deliver.
Most cloud-based POS systems need less equipment and rely less on complex networks, compared to most on-premises workstations.

As internet speed and reliability continues to grow, cloud-based POS will become simpler to set up and manage.

Downtime will reduce, software updates will be almost instant, and new staff will be able to get up and running on your POS in no time.
The shift to cloud-based card payments will also mean smaller businesses—like boutiques, neighborhood cafes, and family restaurants—can manage everything to do with transactions, inventory, and ordering with only one machine.
Because everything will be stored in the cloud, on remote servers, your store and restaurant data will be accessible anywhere from any device at any time. All you will need is an internet connection and a browser to log in, and you can look at your data, check inventory, and understand your daily sales performance.
5. Vendors will face fierce competition for your business
When choosing a cloud-based POS system, you should consider features such as mobile payments, software integrations, inventory management and pricing."
While the physical location of your business is still important, a cloud-based POS means you can manage core parts of that business from anywhere. This will transform the way retailers and restaurants operate. POS vendors are banking on it.
Cloud-hosted and mobile POS systems have become essential components of an organization's sales strategy to deliver better customer experiences, scale the business, and expand revenue streams." — SoftwareReviews
In fact, the global cloud POS market was valued at $3.6 billion in 2021, according to Straits Research.
The research company projects the market will reach $26.3 billion value by 2030, growing annually at almost 25% between now and then.

Among the main factors propelling the market expansion is the improvement of workplace productivity, efficiency, and more dynamic decision-making from companies of every size.

The competition will become fierce, as more and more cloud-based POS systems emerge with promises to save businesses money on finance and operating expenses.
Get your POS ready for the future
Cloud-based POS systems will gain more popularity among retailers, small businesses, and restaurants because:
Retailers can avoid the upfront costs of purchasing and installing on-premise POS hardware and software by using a cloud-based system.

Cloud-based POS systems will become easier to set up and maintain than on-premise systems.

Retailers will subscribe to a cloud-based POS service and access the software and important updates from any internet-connected device.
Discover Lightspeed's cloud-based POS. Talk to our retail and hospitality experts today.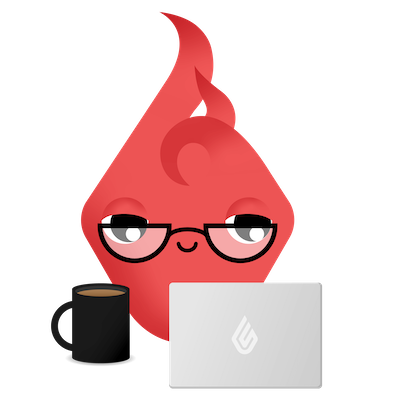 News you care about. Tips you can use.
Everything your business needs to grow, delivered straight to your inbox.