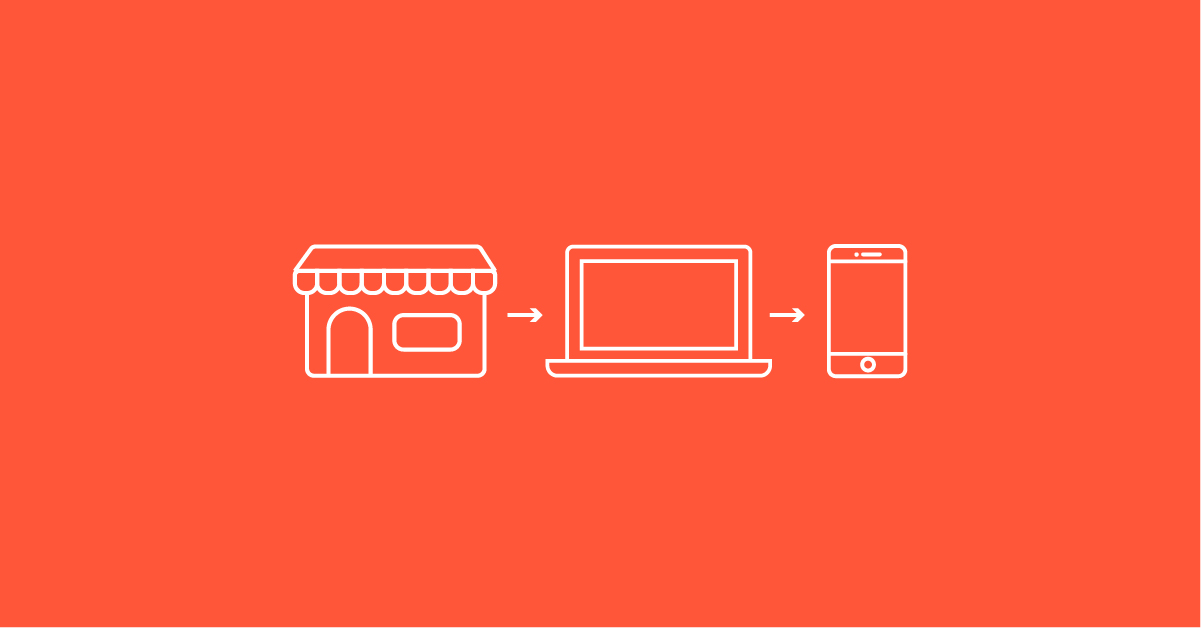 We all know about brick and mortar retail and we all know about eCommerce. While these were once talked about as separate channels, recent years have seen the emergence of brick and click retail.
This hybrid model aims to offer the best of both the physical and digital, but how does it work, exactly?
In this post, well cover:
Let's dive in!
Sell online and in-store with one platform
Brick and click retail doesn't have to be complicated. With Lightspeed, you run your physical store location and online store using the same platform—all from an iPad.
What is brick and click retail?
Brick and click retail is a combined online and offline retail strategy incorporating a physical store (that's the bricks) and an online store (that would be the clicks). You may also know it as omnichannel retail.
In brick and click retail, the retailer's online and offline elements work together to support one another. Rather than being independent channels, they are integrated to benefit from the strengths of other.
An omnichannel retailer's analytics from online sales can help improve their retail location, and the real-time customer feedback on-store can give insight as to which products should be featured front-and-center online.
Brick and click retail also helps retailers respond to the differing needs of shoppers. While eCommerce is quick and easy, customers still value shopping in-store.
A recent survey from Think with Google found that the top reason for a customer visiting a store after researching and reading product reviews online was to see the product in-person and feel confident that they're making the right choice.
The way we shop can change from day-to-day and brick and click retail is one way for retailers to make sure they don't lose sales by failing to accommodate different paths to purchase.
Why invest in brick and click retail?
While eCommerce sales are projected to account for 17.5% of worldwide retail sales by 2020, physical retail is still incredibly important.
In fact, the majority of retail purchases still happen offline. According to Statistica, in-store sales reached $5.53 trillion in 2019, compared to $547 billion eCommerce sales. While those are both certainly impressive numbers, it's clear that physical retail is far from being usurped by eCommerce.
Selling using both channels makes sense for retailers that want to offer customers more shopping options, increase their earnings and their overall reach.
The benefits of brick and click retail
While brick and click retail has many benefits for merchants and consumers alike, we've narrowed it down to three in particular:
Click and collect
Home delivery
Synchronized inventory
Click and collect
The most well-known application of brick and click retail is click and collect (also known as buy online and pick-up in-store (BOPIS). This service lets customers shop from the comfort of their own home, workplace, or wherever they are via a smartphone, and choose to collect their purchase from a nearby store rather than have it delivered.
Click and collect usually is a cheaper option than home delivery, both for the merchant and the customer. While retailers don't have to manage order fulfillment logistics to an individual home, customers can select this option to avoid shipping costs.
For the shopper, click and collect comes with the peace of mind that their purchase is secure (rather than hoping it's still in stock when you get to the store) and ready for them at the pickup destination. Click and collect also brings customers to the store and gives sales associates an opportunity to connect with them and sell even more.
Home delivery
The flipside of this is the ability for customers to order or buy a product in-store and have it delivered to their home. This is especially beneficial if they're purchasing large, cumbersome purchases such as furniture and electronics.
Synchronized inventory
Another great outcome of brick and click retail is synchronized inventory. This means that the inventory levels shown online reflect what's left in-store, and vice versa. Inventory levels are constantly updated and accurate on both channels.
Having both an online and physical store also solves a common returns conundrum: avoiding shipping fees associated to online returns. Using a physical store as a returns point can cut down on the number of customers sending things back through third-party shipping service providers like FedEx or UPS. Plus, it gives sales associates an opportunity to ask what the customer didn't like about the product, propose an alternative solution and close a sale.
How to see success with brick and click retail
For any retailer to have success both on and offline, each sales channel needs to compliment the other. The goal of brick and click retail is to offer customers a completely unified, smooth shopping experience regardless of the channel they choose to use.
It's not enough to have an online and physical store. They need to be in-sync. When they work together to create a unified shopping experience, retailers will offer more value to their customers and be able to grow their business more effectively.
To achieve that while minimizing the operational complexity of managing two sales channels, retailers are turning to omnichannel POS systems where they can manage both from one platform.
Why shoppers love brick and click retail
Customers still appreciate shopping in-store, but with the proliferation of eCommerce, their shopping habits have definitely changed. For instance, 71% of customers want the ability to see a physical store's inventory levels online. Considering how convenient it is, that makes total sense.
But perhaps the biggest advantage of all for brick and click retailers is that they're able to provide the shopping experience that customers want. Customers aren't limited to shopping during store hours or not being able to touch a product before they buy it (believe it or not, over 30% of shoppers want to see and feel a product in-store before buying).
By being both online and having a physical store presence, retailers are better suited to adapt to any customer's preferred way to shop. In an industry where convenience is key, that can't be ignored.
Selling on one channel isn't enough
The value of the brick and click business model is that it combines the strengths of both retail and online sales. Whether a business got their start online or with a physical store, they can benefit from an omnichannel strategy.
Take, for example, Warby Parker, a digital native company that expanded into physical retail to give customers the opportunity to try glasses on in person. A retail presence helped them improve their brand experience and cater to shoppers who wanted to see and feel their frames before buying.
But a brick and click strategy isn't exclusively for large-scale merchants; it works for independent retailers as well.
Take
Fleurty Girl
, a New Orleans-based gift shop that used Lightspeed to run her eCommerce and physical store. Since she's able to manage both channels using the same platform, owner Lauren Haydel says she was able to grow her business and get selected as one of the city's best independent businesses—an accolade that gave her the opportunity to open a store in the New Orleans airport. "Lightspeed allowed me to get multi-store inventory management set up and grow fast," she says.
How to be a brick and click retailer
There are five key things a merchant needs to do to successfully transition into omnichannel retail.
Create a unified shopping experience: It's not enough for a retailer to be transactional online and in-store; both sales channels need to compliment the other.
Synchronize your inventory management:

One of the biggest benefits of brick and click retail for consumers is that inventory both on and offline is completely in sync. The pros for retailers? Synced inventory greatly reduces the risk of underselling and overselling products.

Prioritize customer engagement:

Create a thoughtful plan for engaging with your customers. Whether it's through free services or in-store events, place a heavy emphasis on retaining customers once you've got them.

Use an omnichannel POS system:

To make selling online and in-store more manageable, consider using a fully-integrated

point of sale system

that combines physical retail, eCommerce and integrated payment processing.

Leverage your customer data:

A

direct-to-consumer

retailer's greatest asset is its customer data. Use the information you collect through online and offline sales to make your business reflect what your customers

really

want.
The future of retail is multichannel
With consumer shopping habits shifting towards using both eCommerce and physical retail as touchpoints to research and purchase, it's clear that for retailers to attract and retain them, they need to be on both channels as well.
Thankfully, managing both an online and physical store and creating a completely unified, multichannel shopping experience has never been easier.
Download the full Retail Trend Report
Lightspeed and Folk have partnered to unpack five emerging retail trends, diving deep into secondary research and tapping internal experts to identify the cultural tensions that led to their development—and explore how SMBs can leverage them to thrive.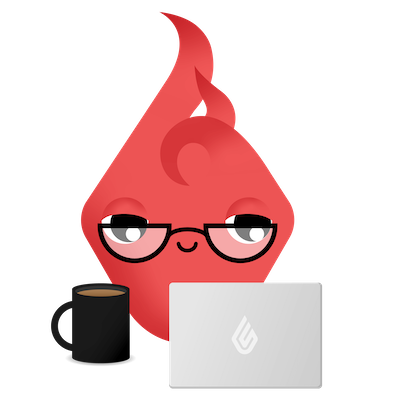 News you care about. Tips you can use.
Everything your business needs to grow, delivered straight to your inbox.