For two Canadian restaurateurs, Dustin Haffner from BRGR BRGR and Brodie Somerville from Maynard, months of planning came to fruition in February 2020, when they opened their respective restaurants. Unbeknownst to both, the restaurant industry would see one of its biggest upheavals to date only a month later, forcing them to reshape the strategies and tactics they had put in place for their new ventures.
With over 14,000 closures in the Canadian hospitality sector in the months of March and April, BRGR BRGR and Maynard's success stories give the industry the glimmer of hope it needs to keep moving forward against the unimaginable.
By thinking on their feet and adopting new revenue streams such as takeout and delivery, BRGR BRGR and Maynard show the restaurant industry what it's like to truly roll with the punches and come out on the other side.
Learn the right way to offer delivery and takeout
Now more than ever, consumers are turning to delivery and takeout, but many restaurants are reluctant to embrace those sales channels because of potentially lofty service fees and increased operational complexity. Download our playbook for a detailed look at how to support delivery and takeout and boost off-premise sales.
New beginnings in unlikely times
While many restaurants were scrambling to adapt long-established business models, Maynard and BRGR BRGR found themselves in the unique position of having only experienced a few weeks of "business as usual" before the ensuing closures, regulations, masks and extra hand sanitizer.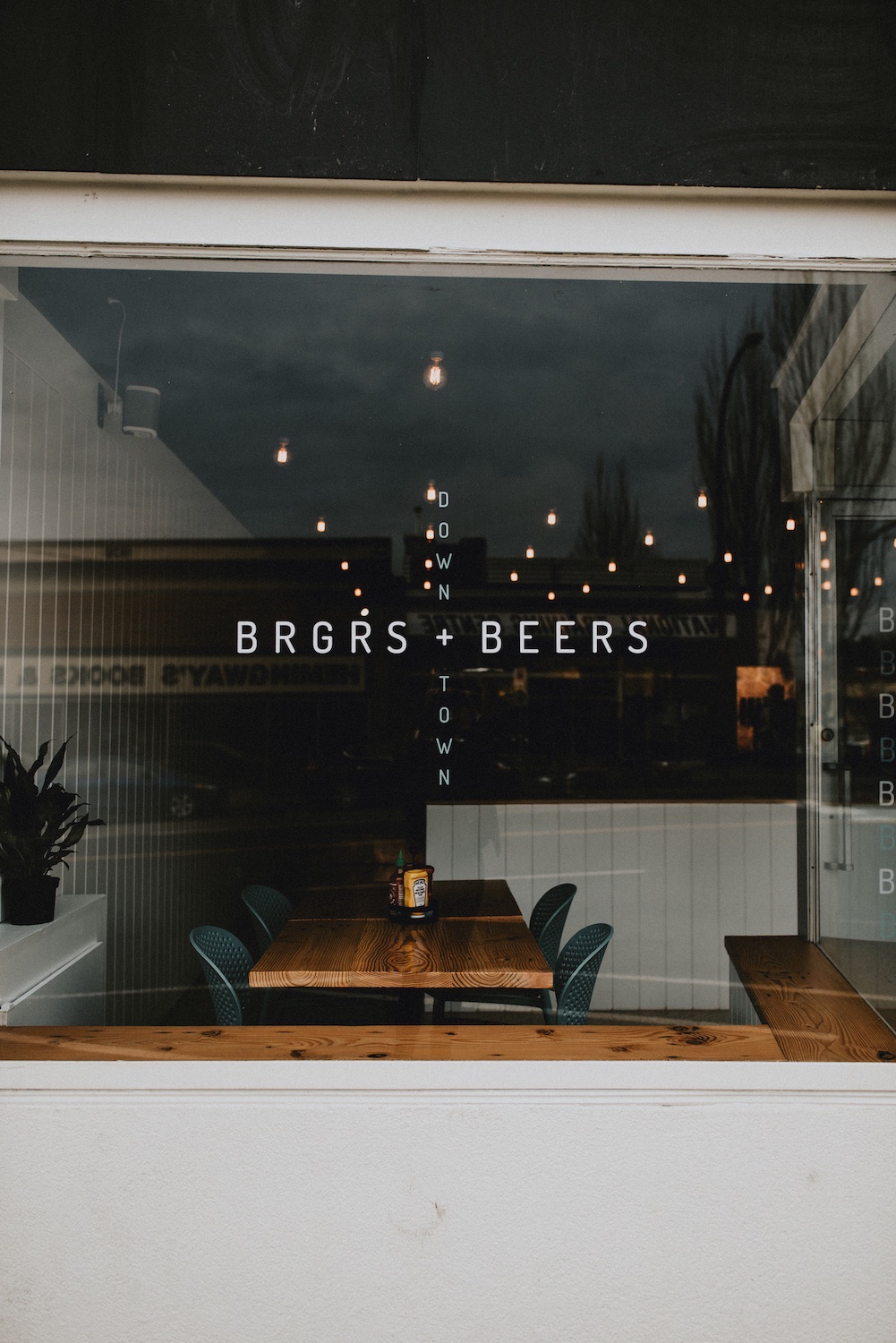 Haffner had begun planning and working on his new restaurant in October 2019. His goal was simple: create a place where you could get a good, healthy local craft burger. Or in his words, "A burger you'd be proud to eat". He worked hard to build a concept that used locally farmed ingredients in Abbotsford.
All the way across Canada, Somerville began a different project, with similar roots. His restaurant, Maynard, would focus on creating delicious vegan comfort food from scratch using local ingredients from Quebec, a unique combination of plant-based casual dining with a Southern flair.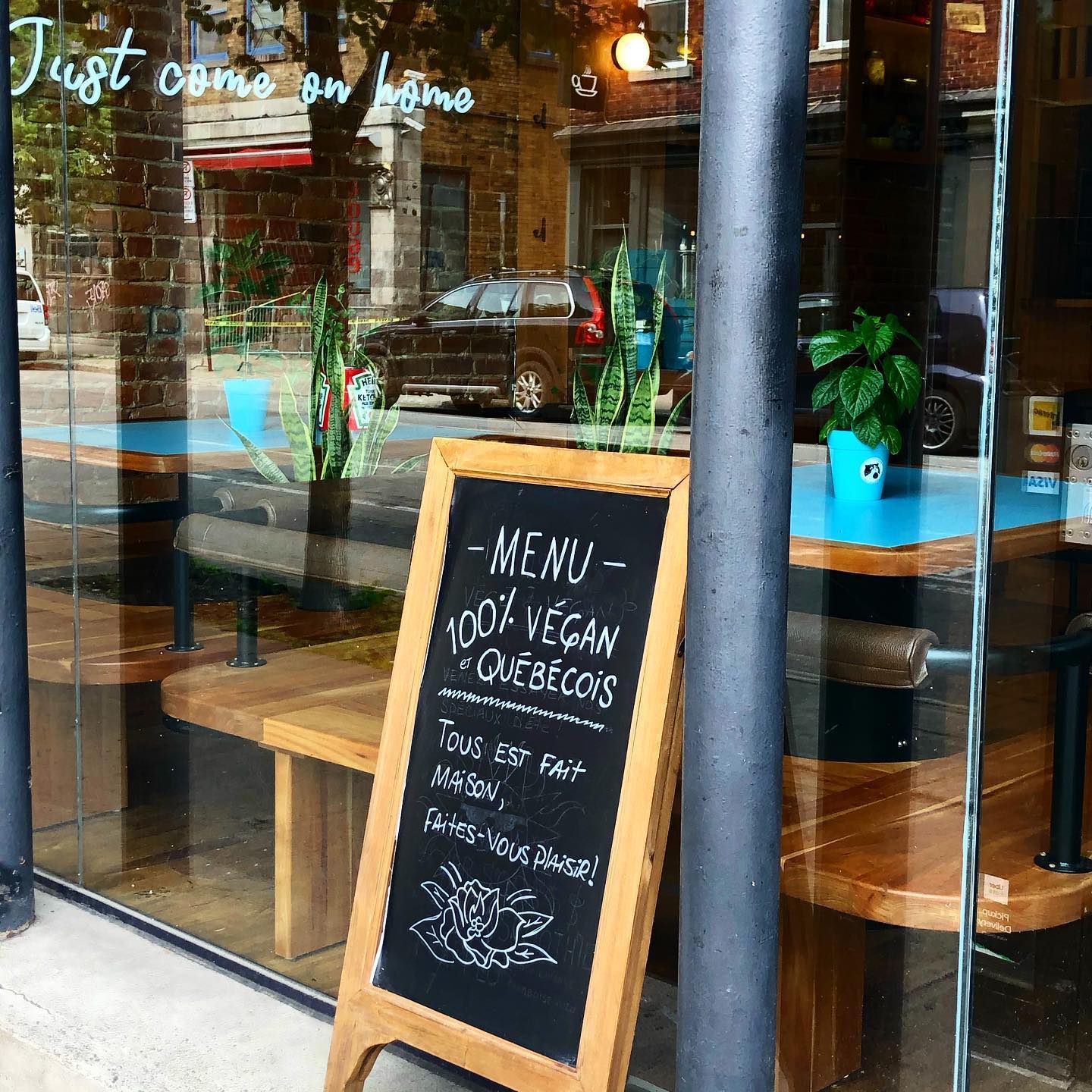 "We wanted to create a vegan restaurant that makes everything from scratch, using fine dining techniques and democratizing it."

– Brodie Somerville, Owner, Maynard
Rolling with the pandemic punches
In March 2020, businesses across Canada began temporarily closing their doors due to new restrictions brought on by the COVID-19 pandemic. BRGR BRGR had only been open for five weeks when they had to close their diner. "It was really scary for a brand new business or any business," Haffner explains. Once closed, Haffner started planning for the immediate future.
Once they were able to reopen, Haffner put all the sanitary measures in place to ensure their diners felt safe at their restaurant. "We laminated menus, put up plexiglass and sanitizing stations. We are an upscale QSR and we did our COVID-19 safety plan. Any good restaurant is always sanitizing, regardless of COVID, but in your guests' eyes you need to show them that there are extra measures in place," says Haffner.
Only two weeks after opening his restaurant, Somerville closed his dining room and shut down completely for two weeks to make sure they had a plan in place for reopening during the pandemic. Once they reopened their diner they were able to keep the same seating capacity due to the size of their restaurant and include plexiglass between tables.
Somerville, however, considers himself to be massively fortunate. For him, almost nothing has changed, except people don't dine in as often. He's even been able to gain a steady stream of regulars that order on a weekly basis. "I have people that order consistently several times a week," says Somerville.
"I found myself in a very lucky situation because I didn't have to change my business. I happened to open something that was primed for this very unique situation."

– Brodie Somerville, Owner, Maynard
Located on St. Laurent street, a hot spot for festivals and tourists, COVID-19 has also allowed Somerville to get a more accurate picture of what his local clientele is. "Now you get to actually see who your core clientele is because we have no tourism. Normally for us, it would be tourist season galore right now. I don't have any of that now and I know exactly what my clientele will be like in January," says Somerville.
Reshaping their businesses with takeout and delivery
For both Maynard and Haffner, shifting their business strategy meant focusing on takeout and delivery. With their simple, delivery-friendly menus, BRGR BRGR and Maynard were both well equipped to handle the shift, only having to make minor changes to their takeout and delivery options.
For many restaurants, this pivot required way more in-depth changes. According to Zhong Xu, Cofounder and CEO of Deliverect, businesses need to rethink their dishes to find out what works best for this new sales channel. "Calculate how long it takes to prepare your dishes to find out which ones can be scrapped, as well as which items can be removed due to costs and which you can upsell," says Xu.
Having an efficient process in place also plays an important role in setting restaurants up for success. "Think of how to make these dishes quickly and eco-friendly, have a command center so you don't need staff running around looking at different things. Also, having a kitchen screen to optimize flow. The goal is not to have a lot of manual labor to process these things," says Xu.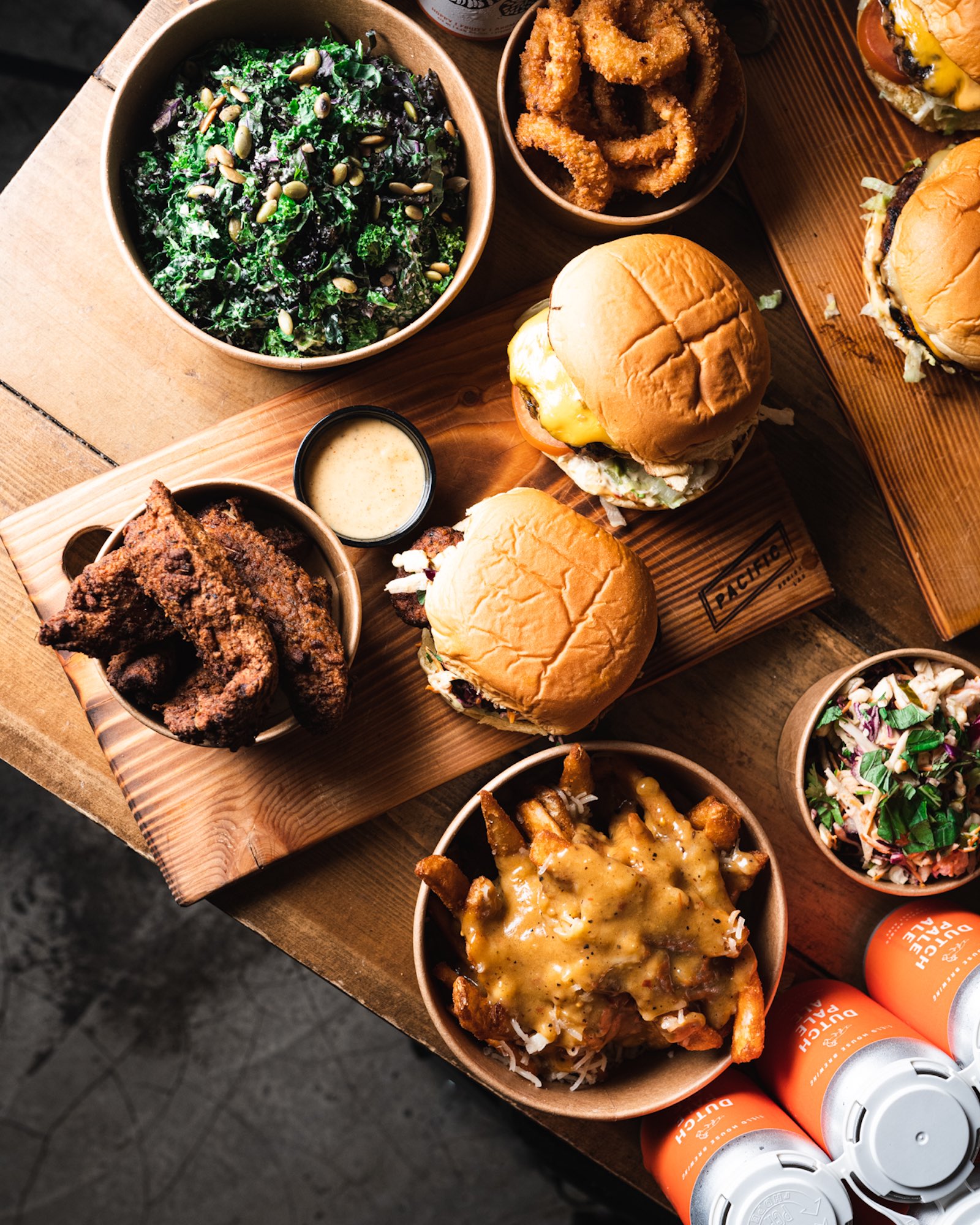 Switching up kitchen operations and menus
Haffner acknowledges their lean menu was a major factor in setting them up for success. "A lot of restaurants really minimized their menu and one of the things about our concept is that it's a simple menu, allowing us to really focus and build out each product. While we didn't have to change the menu, we did have to change the way we operated," says Haffner.
From changing their strategy on social media to rejigging their kitchen processes to make sure it would work properly with only two people working the entire time, Haffner changed his plan and started planning for the future.
While Maynard's vegan comfort food was always planned to be delivery and takeout-friendly, they still had to make some changes to adapt. "My food is basically designed to be junk food. It's like sandwiches and tacos and things like that. Admittedly half my menu isn't on delivery services. There are a lot of items that I either couldn't put in the cost for it with delivery or would not transport well. So we found the items that worked well for delivery and adapted those," says Somerville.
In order to make sure their offering made sense for each sales channel, Somerville created an in-house menu and a separate delivery menu with food that traveled well and worked out financially. "My delivery menu is essentially the classics," says Somerville.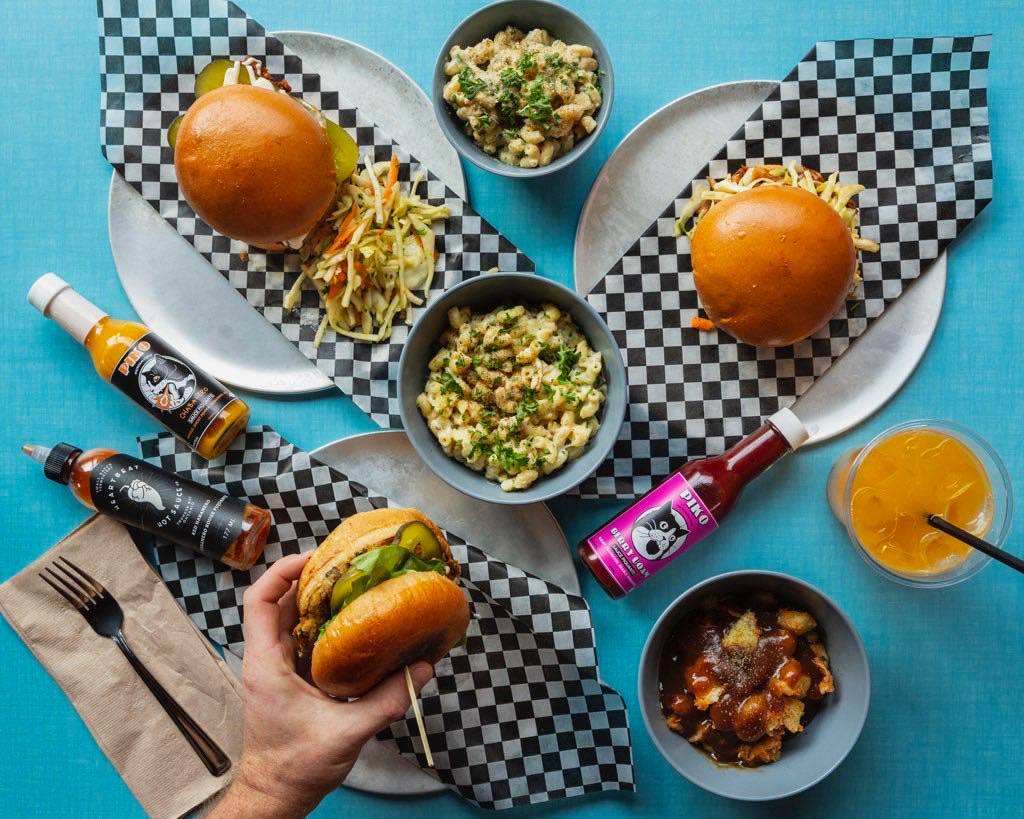 Going the distance with delivery
For both BRGR BRGR and Maynard, delivery was always a part of their intended strategy, however, the COVID-19 pandemic brought it to the forefront of their plans and put it into full gear.
With delivery orders increasing 67% in March according to NPD Group, even while overall restaurant traffic decreased, offering takeout and delivery became a necessity for restaurants around the world.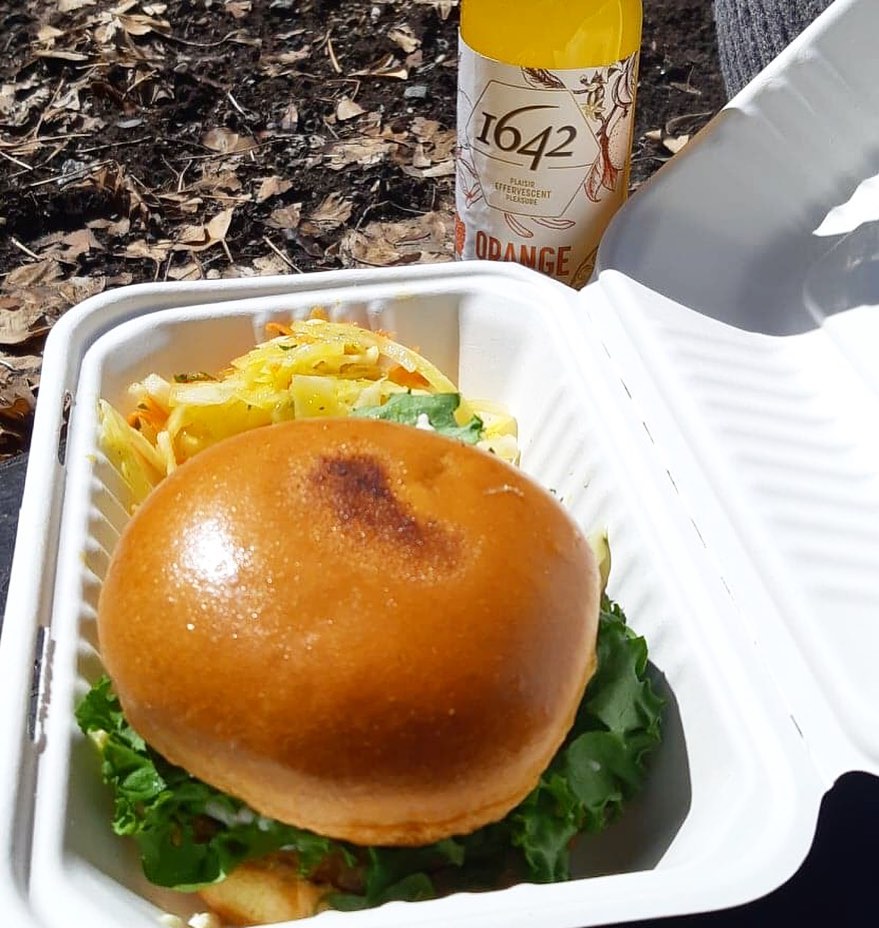 "For us delivery was always in the plans, but we didn't have any delivery services on board at first as I was running both sides of the restaurants on my own, and we were intentionally trying to grow slowly and not get carried away and overwhelmed. Lightspeed Delivery was always in the process, our food was designed for takeout and delivery," says Somerville.
Building a new revenue stream from scratch
When they first opened, BRGR BRGR started with only takeout. "We wanted to get our systems in place and make sure that we were strong enough operationally. Coincidentally, delivery started a week or two before COVID-19 hit," says Haffner.

In their first weeks of operation, BRGR BRGR's sales were 25% takeout and 75% dine-in, and once they closed table service, their sales came exclusively from takeout and delivery like many other restaurants. The numbers, however, started changing again once they reopened their dining room. "Now in July our sales are split neck and neck with each other, with 48% takeout and delivery and 52% dine-in," says Haffner.

Maynard saw similar trends in their revenue. In May and June, approximately 75-80% of their revenues came from delivery, and in the last four to five months delivery has brought in 61% of revenues overall, marking the importance of future-proofing your business with alternative revenue streams and listening attentively to customer preferences.
Future-proofing their business with Lightspeed Delivery
Finding the right technology can mean the difference between success or closing your doors, especially during challenging times.
By being able to edit menus on the fly and reduce manual labor, Somerville was able to handle the rush of delivery orders that came his way. "I only need to edit the menu once. Half the time I'm by myself and I can go to the tablet and there's no mistakes, no miscommunication. The integration is by far the most impressive part, it's seamless and doesn't require any thought or extra labor," says Somerville.
Having access to a great network of integrations through Lightspeed made things easier for Haffner, as they adapted their business to new changes. "The good news from that is that with Lightspeed and having all of these integrations, it's been a lifesaver, it's made it that much easier to be able to control everything and manage the restaurant. That's one of the reasons I went with Lightspeed," says Haffner.
"That was when Lightspeed came in handy like I knew it would. The integration with Deliverect saved us."

– Dustin Haffner, Owner, BRGR BRGR
The age of trust in the restaurant industry
While city-specific regulations will dictate certain aspects of the future, being ready to adapt and keeping customer preferences as a priority are the pillars of success for restaurants looking to survive and succeed during uncertain times.
Restaurants like Maynard are also looking to create new connections with customers by understanding the unique needs that diners might have in the current health climate. "A lot of people are really craving the comforting memories of their youth, memories of old, and are less inclined to go after new things," says Somerville.
But as a business, building trust has never been more important.
According to Haffner, it's all about "getting that trust right away from people. If you were to open your dining room again, and you're not serious enough your guests will see that. As a restaurant, we went above and beyond, and I guess it's building that trust and respect that keeps guests coming back."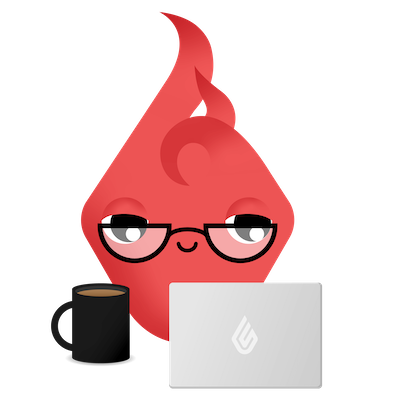 News you care about. Tips you can use.
Everything your business needs to grow, delivered straight to your inbox.