Though Lightspeed sold its first point of sale over 12 years ago and has since grown internationally, we still feel and often operate like that small Montreal startup we once were. Our company culture values the importance of giving back and supporting like-minded initiatives and causes in the city we call home.
On February 2nd 2018, the John Molson Women in Leadership committee, of the John Molson School of business, is proud to be hosting their flagship event, Breaking Barriers: Initiating Change, sponsored in-part by Lightspeed. This event, taking place at the Queen Elizabeth Hotel, has been a long time coming for their 9 dedicated and passionate executive members:
Elizabeth Pecoraro, President

Maria Patronidis, Executive VP

Maddy Sedgewick, VP Finance

Kathleen Couture, VP Corporate Relations

Daphnee Leduc, VP Operations (1)

Stephanie Matej, VP Operations (2)

Sarah Venditti, VP Marketing

Sabrina Lattuca, Director of Involvement

And Lightspeed's Tina Kyriacou, JMWL's VP Design
With only 2 years of existence under their belt, this John Molson committee obtained its 1-year probationary status back in March 2017; the chance to prove to voting members of the student board of directors they would make a great (and necessary) addition to their existing group of committees. Since then, they've worked tirelessly in hopes to be voted in as an official subsidiary of the Commerce and Administration Students' Association (CASA) in Spring 2018. Despite their limited resources, JMWL truly surpassed all expectations and was able to attract an impressive roster of sponsors, collaborate on 3 events with other subsidiaries, and organize and host 6 events of their own, all while juggling the many snags that come with running a startup.
"It's been very encouraging to see how many companies are willing to partner with us! We were excited to learn that the community is taking women in leadership and diversity seriously and is being proactive about it. This reception from the corporate world reaffirms to us how needed this committee is to the school." – Elizabeth Pecoraro, President
This wasn't the only hot topic on campus this year: Dr. Anne-Marie Croteau became Dean in June 2017; the first woman ever to fulfill the role at the business school. Attendants of the February 2nd event will have the opportunity to meet Dean Croteau, who will give the opening address. Group speed mentoring sessions will begin shortly after with professionals from Fuze HR, Sun Life Financial, Ardene, MontVR, Canadian National Railway Company (CN) and of course, Lightspeed. Katelyn Good, our Manager of Marketing Strategy and Implementation, and Lory Ajamian our Senior Manager of Customer Growth and Acquisition will both be on site providing mentorship and actively recruiting. If you've always dreamed of working at Lightspeed, now is your chance! Make sure to bring an extra printed resume with you.
Once the fourth speed mentoring session ends, brunch will be served and participants will get a chance to try out the virtual reality game provided by MontVR. The panel discussion about women breaking barriers and initiating change in their professional lives and industries of work will take place shortly after with Pina Starnino, VP Operations at Fedex Canada and Alice Thomas, Chief Digital technology Officer at Sun Life. This discussion will be moderated by none other than Sharon Hyland from CHOM 97.7.
"Whether you're looking for a summer internship, to expand your professional network, learn about the challenges women in leadership face and overcome, try out the virtual reality games, enjoy some delicious brunch at the Queen Elizabeth Hotel or spend an inspiring morning with the JMWL team, we have something for absolutely everyone." – Tina Kyriacou, VP Design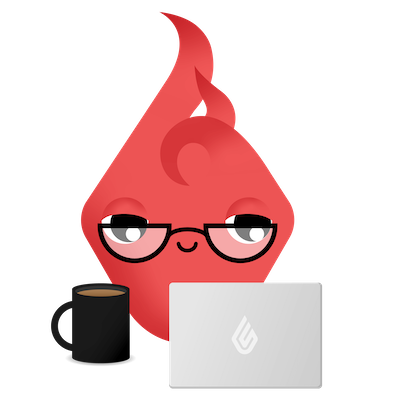 News you care about. Tips you can use.
Everything your business needs to grow, delivered straight to your inbox.