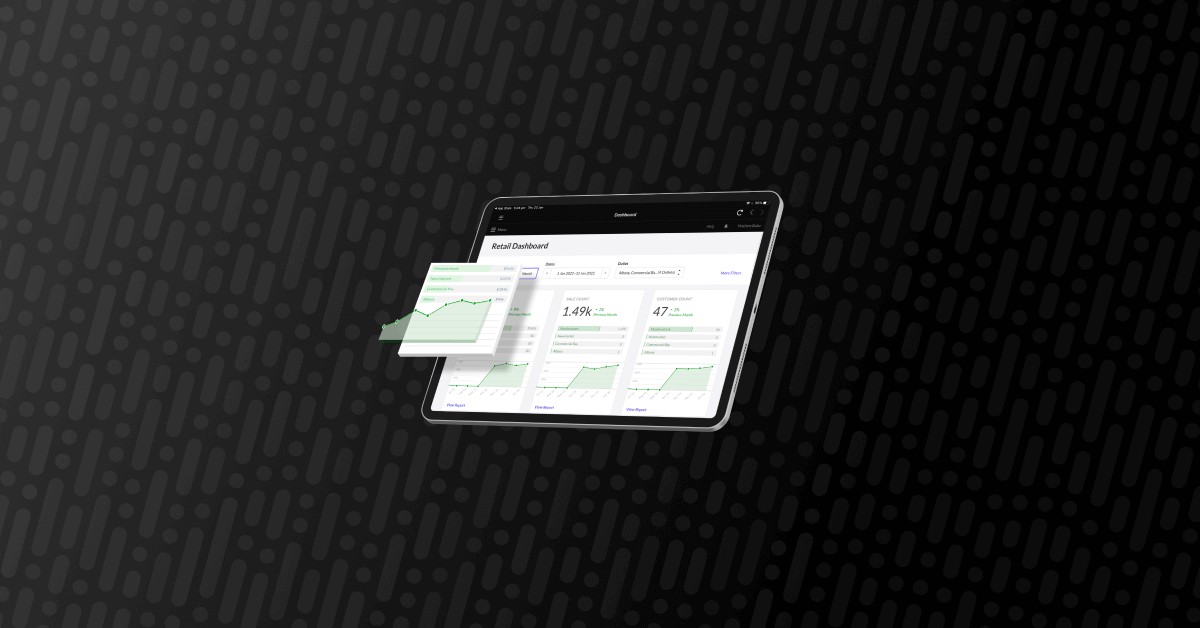 Black Friday, Cyber Monday and the rest of the holiday shopping season are rapidly approaching. It's a time of excitement for retailers—but it can also be a source of anxiety.
Do you have what you need to keep your shelves stocked? Are your managers equipped with the data they need to make schedules? Can you easily keep up with your numbers as the season passes?
Reviewing your performance and making informed decisions is a breeze when you know what you're looking for. That's why we developed Lightspeed Insights, a new way to save, schedule and drill down into your data.
In this article, we'll go over the three biggest struggles of Black Friday and Cyber Monday and what data you need to address them:
Inventory

How to stock the right products

What's recently out of stock? What's selling?

Discounts and promotions

What to discount

How much of your inventory is dusty?

Team management

What your schedules should look like

Who are your highest performers?

When are your stores busy?
Take control of your inventory—and everything else—with Lightspeed.
Don't have Lightspeed? You're missing out. See how our platform could change how you manage inventory, and everything else.
Holiday struggle: stocking the right products
Shoppers, unsurprisingly, don't like empty shelves, especially on Black Friday. If something they want is out of stock, 70% of them will go somewhere else instead of waiting for a restock.
To crush the holiday season, your inventory needs to be optimized. You don't want to be out of this season's hot products, driving shoppers elsewhere.
Instead of relying on gut instinct and anecdotes from managers, use data to strategize your holiday inventory.
The data you need: recently out of stock with sales (and sell through rate)
To get a more dynamic picture of your stock, check out what's sold so fast you haven't had time to receive new inventory. In Lightspeed Insights, we call this a Recently out of Stock with Sales report. This report tells you which items are selling well—a useful contrast to your Dusty Inventory report (which we'll talk about later), especially if you're looking to create bundles.
But maybe your ordering has been timed well enough that you're not out of stock on many products, if any. Or maybe you just want a bigger picture of your performance. That's when you look into your sell through rate, a measure of how efficiently your stores are using the inventory ordered from a manufacturer.
So you know how well your stock is selling. Now what?
Cross reference the results from the two reports together to get a picture of what you need to have on the shelves for Black Friday and the rest of this season.
First things first: if something is out of stock with recent sales, that's a good bet it's currently popular enough to warrant reordering.
But the results of the sell through rate report you run will tell you more—like just how much you need to order to keep up with the upcoming demand. Products recently out of stock with sales that have a sell through rate above 80% are good candidates for flagship products this season, so make sure they're featured prominently in your store layout.
If you have multiple locations, run the numbers for each. You might find something selling fast at one store but not another, and you could transfer inventory instead of ordering a new product.
Andy Linn, Co-Found of Detroit gift store City Bird, finds it crucial to monitor and transfer inventory daily during the holiday season. "During the holidays, every day, we do inventory transfers using the reorder quantities baked into Lightspeed. It pulls up what we need to bring down [from the warehouse location], and we do what we call an office order. Our staff picks it up from the warehouse and brings it over. It makes it really easy and intuitive and quick, and it makes it something that we can do weekly or daily as needed."
Holiday struggle: hitting the right balance of discounts and profit
Just as you don't want shoppers to be met with empty shelves on Black Friday and throughout the season, you don't want to be weighed down with dusty, stagnant stock that hasn't moved and is taking up space in your back office.
Hot selling items like those you've already identified will likely sell at or near full price; customers want them already, after all. Slower selling items, though, will need a deeper discount.
You can see, then, that there's an opportunity here. If you can find what needs some help to sell, you can heavily discount those items. Those steep sales will lure shoppers in store, where they'll be met with your carefully planned, stocked shelves of products they want.
The only question is how you efficiently identify those slower selling products.
The data you need: dusty inventory
Dusty inventory—anything that isn't selling at all within a set period, typically three months—needs to be dealt with, but you don't need to comb through your POS system and reconcile sales reports to find it. Not if you have the right reporting tool on hand.
If you have Lightspeed Insights, you just need to run the Dusty Inventory report. Experiment with how you display the data according to your goals. You could look at brands to drill down on which brands are selling in-store and which aren't, for example.
What to do with dusty inventory
Now that you know what stock isn't moving, you can decide what to do with it.
If you don't want to use it as part of a discounting strategy, merchandise in low quantities that hasn't moved in at least three months may be the right choice for charitable donations, bundles or markdowns.
Are you focusing on your eCommerce customers this holiday season? You could use the dusty inventory you just identified as a gift with each purchase.
By the way, don't forget to rerun this data in the new year after the holiday season. If new inventory has turned dusty or sold well, keep that in mind when restocking for the rest of the year.
Black Friday struggle: staffing stores just right
Holiday hiring has been on a downward trend, with US retailers looking to hire the lowest number of seasonal workers since 2008. Your business might be making the same calculations.
But you'll still have a holiday rush, so you'll still need bodies on the floor. And, ideally, you'll have your best employees running the show during the busiest periods.
When managing seasonal schedules, how do you decide when to double up on floor staff? No one can predict the future, but getting your holiday schedules as precise as possible maximizes profit and customer satisfaction during busy periods.
The data you need: individual performance
First, you need to identify your superstars—the employees making big sales and impressing customers.
Your store managers can use Lightspeed Insights to run an Individual Performance report per store. The results will tell them who is meeting targets most consistently, which is a good indicator of who is truly connecting with customers.
Individual performance highlights who should be on the floor during the busiest periods to give you the best chance at the highest possible sales.
But there's a second benefit to this kind of data: knowing who isn't doing so well. These employees likely need some extra training before the holiday season kicks off. Include them in any training you do for seasonal hires, and pair them up with high performers during lower periods.
The data you need: sales by hour of the day
Once you identify your top performers, you'll need to know not only what days, but what hours are more likely to see a big rush. With that information in hand, you can make effective schedules for the season.
With Lightspeed Insights, you can use the Sales by Hour of Day report to find out, down to the hour, when your store is busy.
Keep in mind that the holiday period might mean modified shopper behavior. To optimize the results for holiday decision making, set the date range for the last 30 days and make a note of the data. Then, rerun the report, but this time, adjust the filter to a range. Input the start and end dates of your last holiday season and make a note of the data.
For maximum accuracy in terms of what to expect, repeat this report for as many years of sales data as you have available.
How to make the most of this data
Compare your current busy periods with your historical busy periods.
If your best performing hours are roughly the same, simply increase the number of staff scheduled during crunch time. Once you've set individual sales targets, it might be a good idea to use them to determine how many more employees it will take to hit your holiday daily sales goals.
If your current and historical busy periods differ, think about why that may be. Were you running promotions last year? What events were happening in and around your store? Think about what worked well and incorporate your best ideas into your current holiday strategy. How can you motivate your employees to sell their best during the holidays?
Increase your staff on high-performing days, but keep in mind that any special events or promotions could increase the need for personnel on those days. Don't forget, you can always keep an on-call schedule if you're not sure.
Get the data you need this Black Friday and Cyber Monday with Lightspeed Insights
The holiday shopping season is a make-or-break moment for many retailers. When margins are tight and competition is fierce, you don't want to leave anything to chance.
Lightspeed Insights helps you understand data points coming in with each sale, and supplies you with actionable information you can use to prepare your products, discounts and schedules.
And with the ability to save and schedule reports, you can keep up with how you're doing all season long.
Already a Lightspeed user? Reach out to your account manager to join the Insights beta, or click here for more information.
Don't have Lightspeed yet? Let's get introduced. Click here to watch a demo and see what we're all about.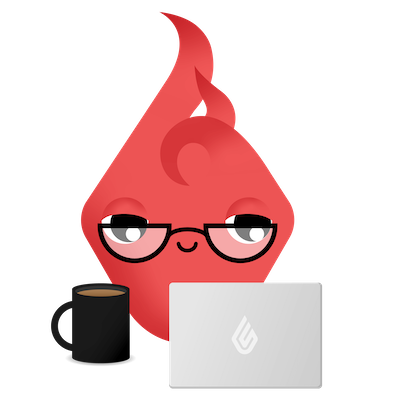 News you care about. Tips you can use.
Everything your business needs to grow, delivered straight to your inbox.