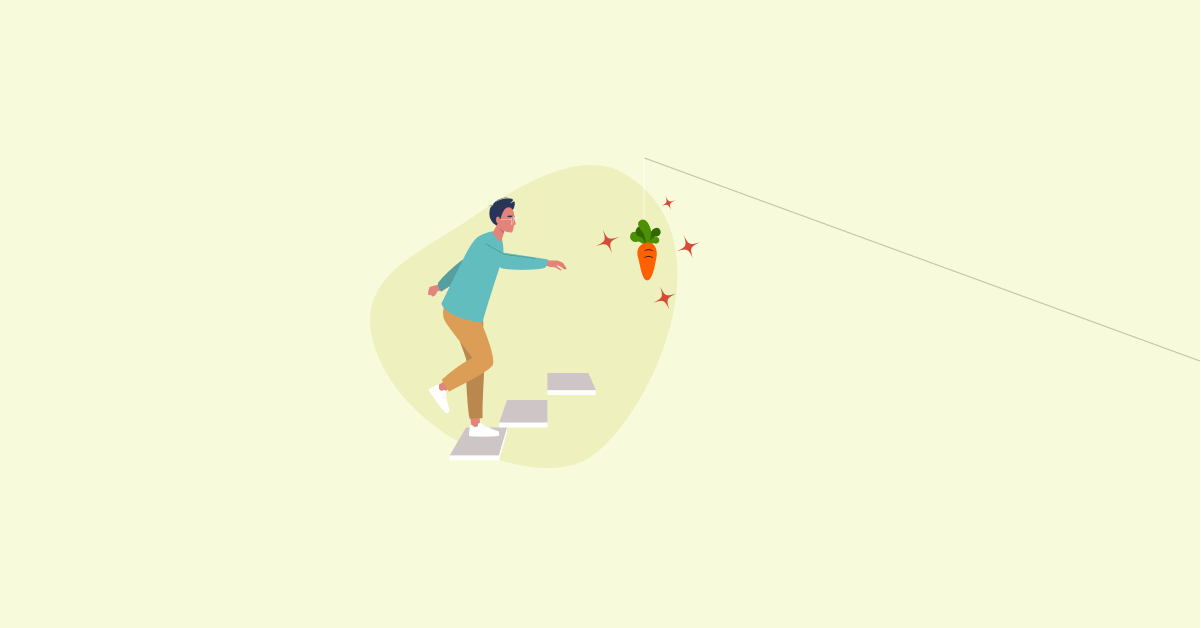 Keeping employees happy and productive is of utmost importance during a labor shortage. According to Lightspeed's Report on the State of Retail, 20% of small business owners report hiring and staff retention as their biggest challenge currently. And, one in three retailers struggle with understaffing. It's more critical now than ever to make the most of the team you have. But how can you keep your team doing their best when you're short staffed? We're sharing 20 ways to motivate employees that you can implement at your store or ecommerce business today.
Let's dive right in!
Run a more forward-thinking and successful business this year
Learn the 7 strategies you need to use this year to run a higher-performing retail or ecommerce business.
1. Employee of the month
Our first work motivation strategy is creating an employee of the month program to recognize your top performers. Check your POS to see which employee was responsible for the most sales each month or reward staff using another metric. For example, you could give the title of employee of the month to someone who went above and beyond for a customer.
Offer a cash prize, freebie, or extra day of paid time off to the employee of the month.
2. Parking privileges
If your store, headquarters, or warehouse has a parking lot, consider giving your top performer a reserved spot in a prime location for a limited time. This reward will make commuting to work sweeter.
If you don't have a parking lot and are based in an urban area, consider temporarily reimbursing your best employee for their commuting costs instead.
3. Bonuses
Offering bonuses is a great way to motivate employees, especially if they work in sales. Let your team know what they need to do to qualify for a bonus. Perhaps they need to reach a sales quota, or be one of three top salespeople at your store.
4. Gifts
If you can't give financial incentives to reward stellar performance, offer gifts, such as free products from your store, gift cards or experiences (e.g., concert tickets, a fancy dinner, etc.). Consider partnering with another business to trade goods to reward employees if money is tight.
5. Exclusive branded merchandise
Another employee motivation strategy is to create exclusive branded merchandise and make it available only to staff members who meet certain goals. For example, you could create a line of premium uniforms that only top-performers receive.
When employees wear this merch to work, it'll motivate colleagues who haven't yet earned it to work harder so they can also get it.
6. Professional development opportunities
According to Harvard Business Review, one of the top reasons why people leave their jobs is because they don't see a future at the business. If there's no upward mobility, staff members will look for growth opportunities elsewhere.
One way to motivate employees to do their best and stay at your company is to give them professional development opportunities. This can include things like providing ongoing training, setting up a mentoring system, creating new roles for rockstar employees and holding workshops for staff to gain new skills.
If your budget allows, you can offer employees a professional development stipend that they can use to take courses and gain certifications or attend external workshops and conferences.
7. Promotions
Employees are motivated when they know they're working towards something. A promotion is the ultimate goal in a workplace. Boost work motivation by offering promotions—with new responsibilities, a new title, and higher pay—to your best employees.
When staff members see their colleagues being promoted, they'll be motivated to work harder to achieve that next step.
During performance reviews, let employees who are on the cusp of a promotion know what they need to do to achieve that goal. They'll be able to perform at a higher level to get there more quickly.
8. Rewards system
Just like many stores have loyalty programs that reward customers for repeated purchases, you can create a rewards system for your employees. Assign points to different tasks and goals, and create various tiers within your system. For example, clocking in to work on time for 10 shifts in a row could be worth 10 points. Picking up a colleague's shift could be worth 3 points.
As employees collect points, they get closer to a reward and a new tier. As they progress through tiers, the rewards get bigger and the challenges become harder. Gamification makes work feel like fun.
9. Raises
Poor pay is one of the top reasons employees leave a job, according to the Pew Research Center. Keep your team motivated by offering raises, even if they aren't associated with promotions. At a minimum, adjust wages for inflation each year. Give your top performers additional raises to retain them.
10. Feedback
If employees don't know they're not doing a good job, how can they improve? Give staff feedback on a regular basis to keep them motivated and help them maximize productivity. Schedule regular one-on-one check ins with staff to provide helpful guidance and review progress.
11. Goals
Goal setting is one of the most effective employee motivation strategies. When staff members have something to work towards outside of their daily tasks, their work becomes more meaningful.
Ask employees to set goals during their performance reviews. Managers should also suggest goals to provide ideas for ways staff can improve that they may not be aware of. Follow up on goal progress during check ins.
12. Team retreat
Incentivize employees to perform well with a team retreat or celebration. You can approach this employee motivation strategy in a number of ways.
You can hold a retreat on a regular basis for all employees, regardless of performance. When staff members bond in new ways outside of work, this will develop teamwork, which will lead to better performance overall at work.
Another option is to plan a retreat as a reward for the entire team reaching a goal, or for employees who reach individual goals or quotas.
13. Holiday party
Throwing a holiday party is a fun way to reward employees for the hard work they've done during the year. A holiday party gives team members a chance to socialize off the clock. When employees have strong bonds outside of work, they'll collaborate together better at work and be more motivated to do their best.
14. Recognition and praise
According to Pew, 57% of employees leave their jobs due to a lack of respect and recognition from managers. When you take the time to recognize staff members for a job well done, they'll feel appreciated, be more motivated and will be less likely to leave.
Praise should be a regular part of the work day. When you notice a team member doing a good job, going above and beyond, or showing progress, praise them for their efforts. A simple compliment can go a long way.
Incorporate recognition into team meetings by asking every employee to praise a colleague for something they did well that day.
15. Autonomy
There's nothing worse than a micromanager. Micromanagement will drive your employees crazy and drive them away from your business. Give employees the autonomy they deserve to make decisions and execute things the way they see fit. After all, you hired them because you believe they're capable. Let them show you what they can do instead of supervising every step.
16. Creative control
Beyond letting employees do things their way, give them the opportunity to share ideas for improving the business with you. For example, a sales associate may suggest adding a new product to your inventory because they've heard several customers asking for it. Everyone brings a unique perspective to work. Encourage creativity, implement others' ideas, and watch them help your business grow.
17. Commission
Working on commission motivates employees to drive sales. Before switching to this model, consult a lawyer to make sure you're paying employees fairly. Treat your staff well by paying them a livable base wage, and then incentivizing performance through the commission.
18. Profit-sharing
While commission is usually for employees in sales roles, all employees can take something home through a profit-sharing model. Profit-sharing gives staff a piece of your company's profits as a reward for a collective job well done. This employee motivation strategy incentivizes everyone to do their best.
19. Free food
A survey found that 60% of people feel appreciated and valued when their employer provides food at work. Free food, therefore, is a huge motivator.
Provide food to the extent that works for your business. Depending on your budget, you may decide to treat employees to lunch after a major project, offer free snacks in the break room, or even provide catered meals every day.
20. Flexibility
Employees are increasingly craving and demanding flexibility in the workplace. They want control over how they work and when. Consider letting employees work from home some of the time, if it makes sense for your business. With no commute or distractions from colleagues, employees could end up being more productive at home than if they worked on-site.
If you run a retail business where working from home isn't an option, offer flexibility in scheduling. Let employees request when they work. Give priority to employees who are caretakers so their work doesn't get in the way of their lives and vice versa.
Wrapping up: 20 Ways to motivate employees
Your employees run your business. Without them, you'd have to do everything yourself. When employees are motivated, they treat customers better, generate more sales and are more productive. In the midst of a labor shortage, motivation also means employees are more likely to stay.
Motivating employees is something you need to do constantly. Implement any combination of our 20 tips to keep your team happy and doing their best.
Lightspeed POS can help you see how these work motivation tactics translate into sales. Watch a demo today to learn more.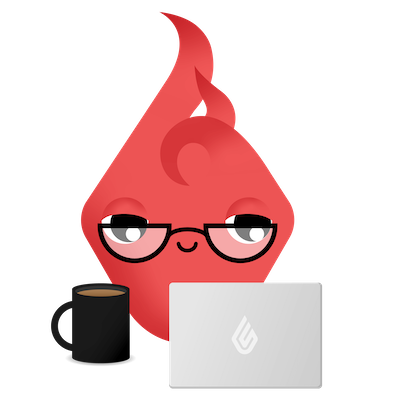 News you care about. Tips you can use.
Everything your business needs to grow, delivered straight to your inbox.