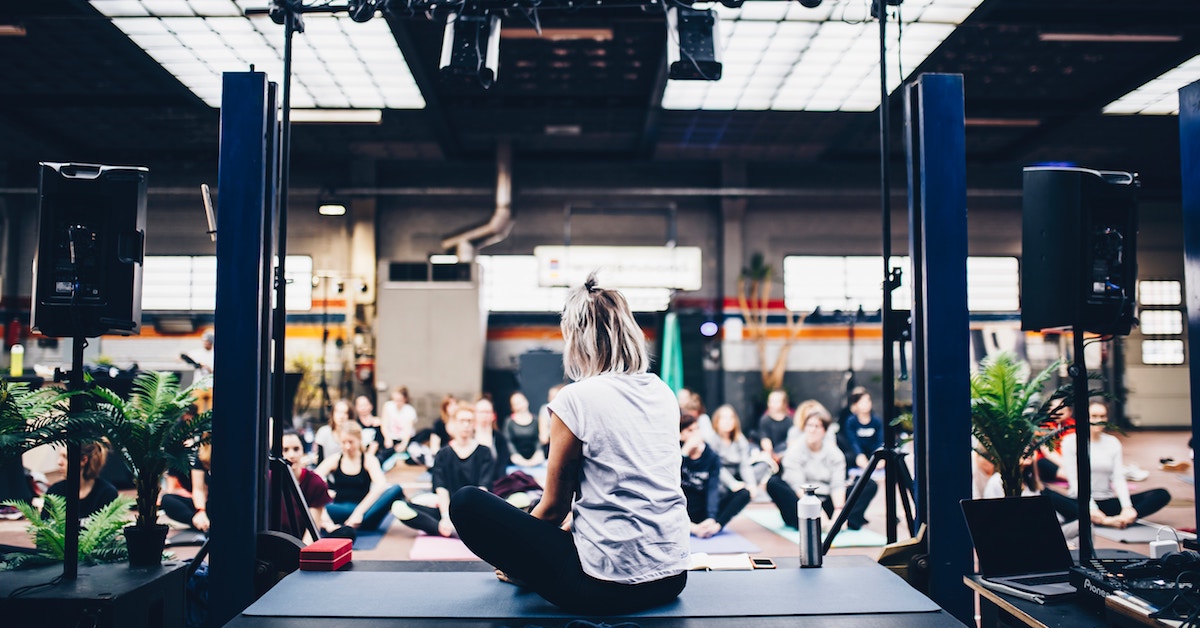 Ever tried the downward dog with a goat on your back? What about doing the tree with a cold brew in your hands? From novelty seekers to purists, it seems everyone is into yoga these days!
When the concept was first introduced by religious teacher Swami Vivekananda at the Chicago World Fair in 1893, few could have predicted that this spiritual practice would be adopted (and adapted) by millions of Westerners. Today's yoga lovers spend around $5.7 billion on yoga classes and products in a year, and this number has nearly doubled since it was last surveyed in 2004.
While there is a strong market for yogi entrepreneur, the activity's rising popularity does not guarantee that your yoga studio will be lucrative. Accreditation workshops can cost a fortune and rental space doesn't come cheap which is why it can be easy to lose your balance without a proper strategy – financially, that is!
Selling some carefully selected items in your studio can help increase your profits while getting your brand out there. So don't sweat it, these 3 tips will guide you toward a more profitable business with minimal investment and effort.
Scope out your surroundings
Before you start calling vendors and picking out the items you want to sell, it's important that you know who your potential customers are. If you run your own yoga studio, then you already have a head start. Do you attract professional yogis or students? Are your classes mainly built for relaxation or entertainment? Taking a moment to consider your most loyal clients will help you determine the type of items you should be selling as well as their price range.
If you can't quite pin down your exact demographic, look no further than your business' social media pages. A quick look at your Facebook, Instagram or Pinterest metrics can help you understand who your current customers are as well as who is showing interest in your brand. Keep in mind, yoga means different things to different people. For some, it's a lifestyle and for others, it's a matter of health or even fashion.
By knowing what motivates your customers to take classes in your studio, you'll get a clearer idea of which type of gear they'll be interested in buying.
Choose the right products
If you're unsure about which items to sell, start off with just the essentials. Your customers will be happy to know they can purchase a clean new mat instead of borrowing a sweaty one from the "public" bin. Having basic products like mats, water bottles and towels is convenient for your clientele and profitable for your business – it's a win-win!
Of course, you can't solely rely on forgetful yogis to boost your profits. Products that are branded with your studio's logo are likely to fly off your shelves. Think about it, unique designs that let them show the world that they do yoga… Of course your students will be interested! They'll be glad to support a local indy business and, as long as your designs look great, they'll proudly sport your gear around town.
To give your sweet new products even more exposure, get inspired by yoga retail master Lululemon and their inspirational packaging strategy. When this multi billion dollar company started handing out their products in reusable bags covered in inspirational quotes, consumers flocked to their Instagram to show off the cute packaging.
Go digital
You've narrowed down your audience and carefully selected items they'll be happy to purchase. Next step is to figure out how you want to display and sell these new products. But don't call your contractor just yet! There's no need to rent out extra space or make drastic changes to your studio layout. Going retail can be as a simple as installing a display shelf at the reception or going digital and selling online! We know you have your doubts, but selling online has never been easier than it is today, as long as you have the right tools.
Go for an intuitive eCommerce platform that will let you customize your site to your brand's style and colors, and upload as many product images and descriptions as you like. Think of it as a virtual showroom your customers can access 24/7, whether they live just around the corner or all the way across town.
Running your studio takes up a lot of your time and resources but selling your gear online is a clever way to expand the reach of your brand without doubling your efforts. It's cost-effective, space efficient and it simply makes sense! Still unsure? Read this blog about 4 common eCom myths and why they're totally false.
You might choose to sell only a few knick-knacks and emergency items, or you might want to tap into your inner fashionista and launch your very own yoga clothing line. The best thing about kicking off your yoga retail business is you can make it as flexible as yoga itself!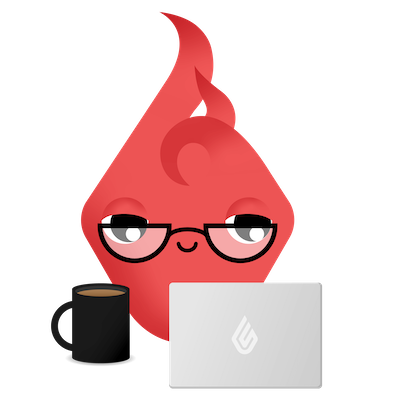 News you care about. Tips you can use.
Everything your business needs to grow, delivered straight to your inbox.