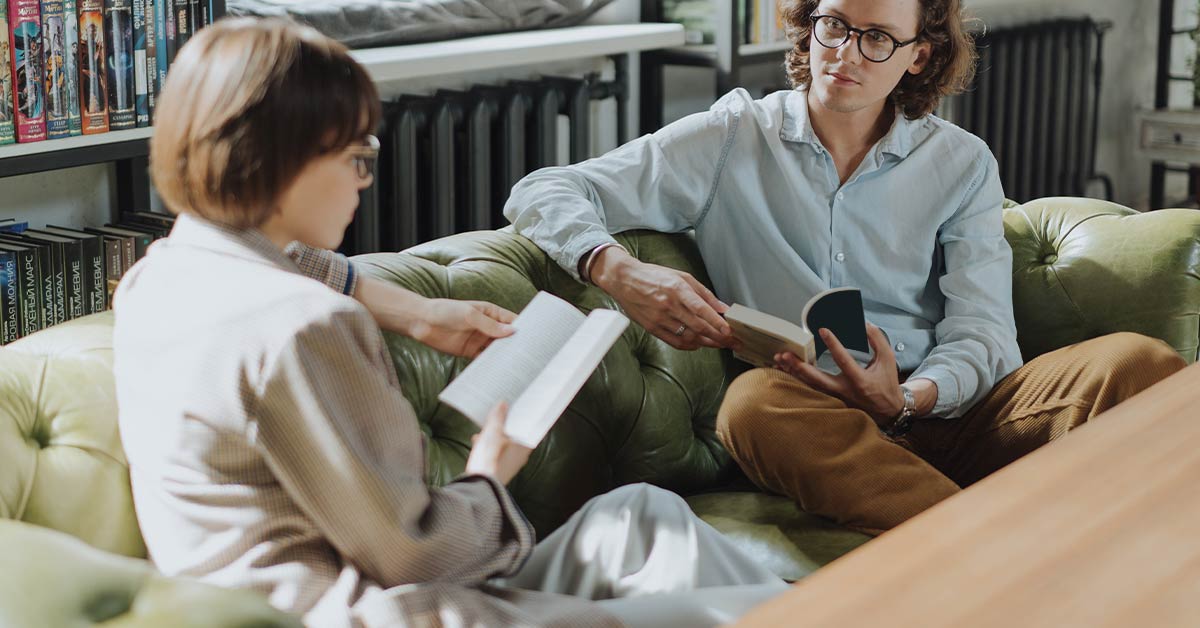 Note: We've provided Amazon links for each of the books below. However, please note, these are not affiliate links. We highly encourage you to visit your local bookstore to make a purchase.
It's been said that CEO's read an average of 5 books per month. Mark Cuban attributes most of his success to the simple habit of reading — a lot. If you can extract even one good idea from a book, it was worth your time.
While you might not be up to reading at that pace, books can help stimulate your creativity and open new trains of thought. They might even help you come up with your next great idea.
Here's a list of a few of our favorite books on business and entrepreneurship that you should read this year.
Essentialism: The Disciplined Pursuit of Less
One of an entrepreneur's essential traits is the ability to prioritize.
However, the hectic pace of running a startup business makes prioritization that much harder.
That's where Greg McKeown's book comes in. Learn how to step back and ask yourself the hard questions. What am I spending all of my time on? Where can my energy drive the biggest impact? How do I focus on what matters most for both my business and my family?
Check out Essentialism: The Disciplined Pursuit of Less to learn how to answer these questions and more.
Why Didn't Anybody Tell Me This Sh*t Before?: Wit and Wisdom from Women in Business
A pull-no-punches look at female entrepreneurship.
In this refreshing, no-nonsense book, Marcella Allison and Laura Gale drop all kinds of knowledge born from years of female entrepreneurship. With over 60 stories and life lessons from female business leaders from the worlds of both small business and global enterprises, even the most experienced entrepreneur is bound to find something useful.
The best part? The book doesn't just deal in theory. Expect to walk away with practical advice that any female entrepreneur can apply to their day-to-day life, immediately.
Black Magic: What Black Leaders Learned from Trauma and Triumph
A story of self-acceptance in Silicon Valley.
Sometimes the best way to shape the future is to understand the past. Chad Sanders' debut work follows his journey to find a place in Silicon Valley. In the course of doing so, Sanders explores the Black leaders and entrepreneurs who came before him.
The lesson he learns? Accept your true self and never back down.
The Convenience Revolution
How to deliver a customer service experience that disrupts the competition and creates fierce loyalty
Hotel minibars: overpriced, but undoubtedly convenient. They also prove that customers are willing to pay $5.00 for a can of Coca-Cola they could easily find for $1.25 in a vending machine down the hall — the convenience of not needing to leave their hotel room outweighs the pricing surge.

Customers will pay for convenience. And they'll choose to do more business over time with the people and companies that make their lives more convenient!

Shep Hyken's book shows you how to leverage convenience as a powerful way to differentiate yourself from your competition. You'll learn six compelling strategies, supported by numerous examples and case studies that will fuel your plan to create a focus on convenience for your customers.
The Creative Curve
How to develop the right idea, at the right time
Either you're creative or you're not, right? Wrong.
In The Creative Curve, big data entrepreneur Allen Gannett dispels the notion that you're either born with creative genius or not, revealing that there is an actionable science to coming up with groundbreaking ideas.
Creative ideas happen when you achieve a balance between familiar thoughts and new ones. By understanding the mechanics of what Gannett calls "the creative curve" – the point of optimal tension between the new and the familiar – anyone can consistently develop more innovative ideas.
Shoe Dog
A memoir by the creator of Nike
In Shoe Dog, Phil Knight, founder and board chairman of Nike, shares his story of how he took a took a $50 loan from his father and built a sportswear behemoth that's gross annual sales are $30 billion.
A great read for entrepreneurs and marketers alike, this book tells the story of a young man who decides to take the unconventional path and build his own company. Through hardships and success, we can all learn a thing or two about overcoming adversity and pursuing our dreams and changing the status quo.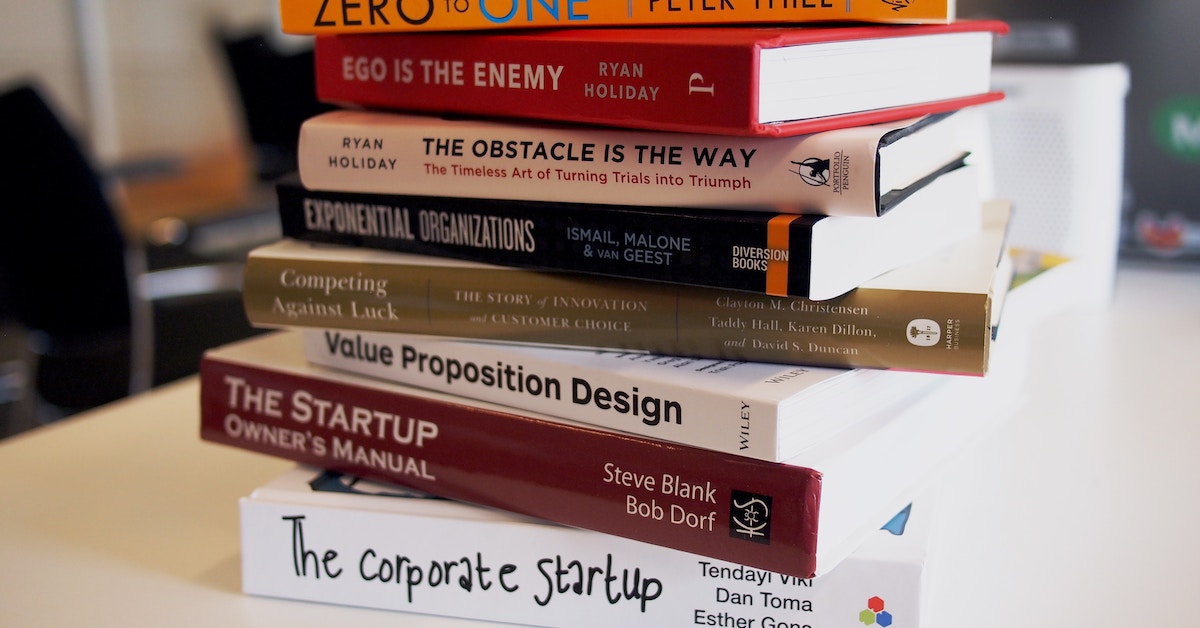 Retail 101
The guide to managing and marketing your retail business
Whether you're a seasoned merchant or retail newbie, Retail 101 is the guide you need to successfully manage, market, and grow your retail business, brick and mortar or online. Taking the insights from two of today's top retail industry authorities, Retail 101 serves both as a strategic planning guide and a hands-on practical reference. Plus, it answers your questions along the way.
The Culture Code
The secrets of highly successful groups
How can you build and foster a great company culture – or strengthen your existing one?
In The Culture Code, Daniel Coyle deep dives into some of the world's most successful organizations' cultures and demystifies what makes them a cut above the rest.
From how they were built, to how they generated cooperation, cohesion, and collaboration across all business groups, this book teaches you how to create a culture that – quite literally – passionately works towards a singular goal.
Hacking Growth
How today's fastest-growing companies drive breakout success
There was a time where Facebook played second fiddle to MySpace. Oh, how time flies.
Hacking Growth examines the ins and outs of growth hacking – one of the hottest business methodologies in Silicon Valley and beyond.
Learn the tactics that multi-million dollar organizations, startups, entrepreneurs, marketers, managers and executives alike use to supercharge growth.
Happy reading!
New to our blog?
Check out what else we've been writing about.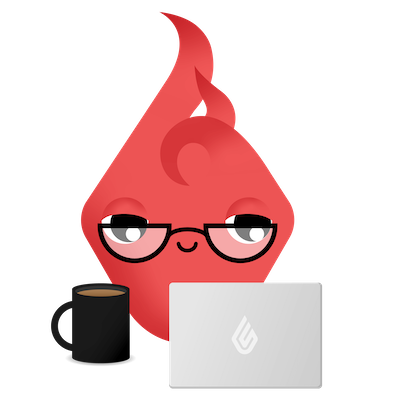 News you care about. Tips you can use.
Everything your business needs to grow, delivered straight to your inbox.