Passion is what drives most business owners to start their own business. That was the case with Belfast's The Drone Factory, built on a belief in drone technology and the desire to spread the word about it to tech enthusiasts. Owner Michael and his team, Kevin and Chris, share their views with us on why The Drone Factory has so far been a growing success and where they see the industry (and their business) heading.
An emerging technology
We started with drones about three years ago and decided that because we'd learned so much about them, including about their inner electronics, that we'd turn our knowledge into a business. So we partnered up with a supplier that has about 80% of the world's Drone market and the business has taken off.
Drones are an emerging technology; they are what the cell phone industry was 20 years ago — on the cusp of revolutionizing modern society. We're rapidly getting to a point in time where drones will change our lives. They will do the jobs that people do: wash windows, spray crops, deliver goods from Amazon and other retailers. They will fundamentally change the way society works and that's why they're so important. That's why we believe we're at the beginning of a cultural change. Drones are predicted to achieve sales of around 5.5 billion by the end of 2016. We're going to see a real sea change in technology over the next years where drones will be right at the centre.
Connecting with drone enthusiasts
What sets the Drone Factory apart from our competition is that we not only sell drones, we also repair them and offer expertise on how to fly them. We have a lot of competition, but if you go to most places where you buy them and ask them to repair the drone, there's no one who can repair them. We also employ CAA-certified staff, who know exactly how to fly the drones.

We serve a huge variety of customers, from professional drone flyers to to drone novices, with the technology and expertise they need. What all of our customers have in common is their desire to play with different technologies – some want to become pilots of drones, others just want to fly for fun.
Beginners want to start with something basic for taking some photos and videos. Sometimes they just want the experience of flying. They're not overly fussy in terms of camera resolution. They also need some help getting it up and running.
In terms of the more advanced drone flyers, you've got the ones that are made for search and rescue and also used by fire departments that have infrared. You can use them for health and safety inspections, use them for thermal leaks, they can be used for oil rigs, counting how many sheep you have on a farm, quantity surveying, general analytics or shooting films. They've even been used for to counting graves in a graveyard. Customers with different needs can find the drones technology they need.

Basing a business on consumer need
Consumers looking for drones tend to verify a product online before heading into a store. People check that we have an online presence before heading into a shop to see the services we have to offer. For us, going online was the easiest way to get our name out there. We add value by walking our customers step-by-step through how to use the drones and teaching them how to use the product.
Growing with Lightspeed
The initial experience with Lightspeed has been great. To get the system set up from start to finish was very easy to do and took a matter of days. We started the website with one of the available templates, did a bit of customisation and didn't even need help from a professional web developer because we were able to get the support from Lightspeed.
Switching eCommerce platforms takes planning
Get the info you need to move over to Lightspeed eCom
As a brand new retail business trying something new, we know that information is key. What we needed when we were looking for Lightspeed was a technology that could deliver all of the information we needed at a particular time.
Lightspeed's omnichannel solution is that it allows us to take the till on the road so we can literally set up shop wherever we want. That's invaluable. The EPOS software makes the process of running a business very agile and flexible; we can move when we want to, we can check up when we need to. We have everything, everywhere, whenever we need it.
Lightspeed gives us a sense of freedom
We often need to be out at our test location, either flying new products or trialling drones. It's liberating that you don't need to be bound to an office; we can be out and about but still keep an eye on our sales. We can be on location at a pop up store and you can still be connected to our business online and back at the office. Lightspeed has helped us manage our business and met our ambitions; with Lightspeed, the sky's the limit.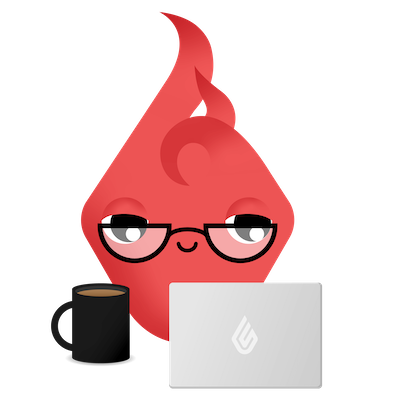 News you care about. Tips you can use.
Everything your business needs to grow, delivered straight to your inbox.