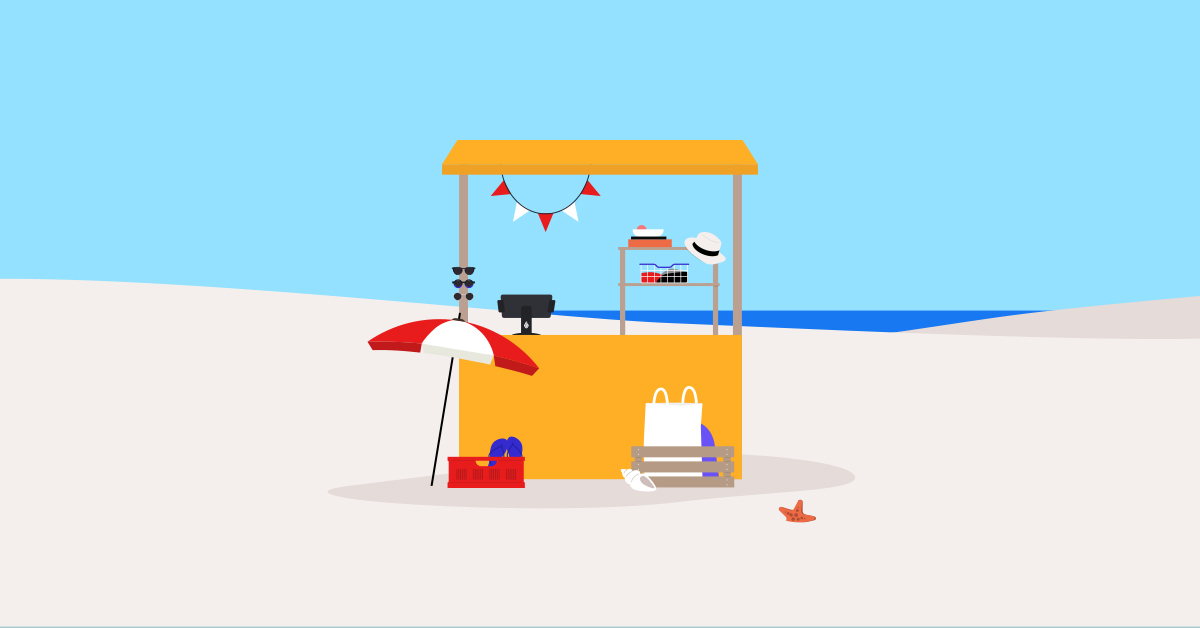 The summer season is (almost) in full swing. And while tourist and hospitality industries generally see a boon in sales, traditional retail often sees sales cool as the temperatures heat up. This slump in sales is due to many shoppers choosing to spend their money on trips, outdoor concerts and festivals, and sporting events, just to name a couple of examples.
But this slump doesn't have to be accepted as the status quo. In fact, smart retailers can cash in on the tourism spending this time of year, while still marketing to local customers. Whether your retail business is primarily online or also has brick-and-mortar locations, there are ways to take advantage of the summer selling season by employing a few seasonal sales-boosting strategies.
Check out these summer marketing ideas and see if you and your team can implement them across your stores and sales channels.
Turn more window shoppers into buyers
Gone are the days when "May I help you?" met with an enthusiastic response. Today, retailers need to find creative ways of capturing the attention of those wandering into their store. This guide shows you how.
1. Host a summer event
Who doesn't love a party? The summer months are filled with BBQs and pool parties, so create an event that shoppers will want to attend. Crank up the air conditioning, serve lemonade, and schedule things like an in-store demonstration by one of your suppliers, a free class using some of your products, or a trunk show with your best vendors.
Not only does this increase traffic to your store, but it helps to build a sense of community and customer loyalty.
DermWarehouse, a skincare and beauty retailer, makes more than 85% of their sales online, but still know how important it is to get those in-person sales in their Columbus store. They host a monthly open house event series where customers can partake in giveaways, exclusive promotions, and free skincare consultations.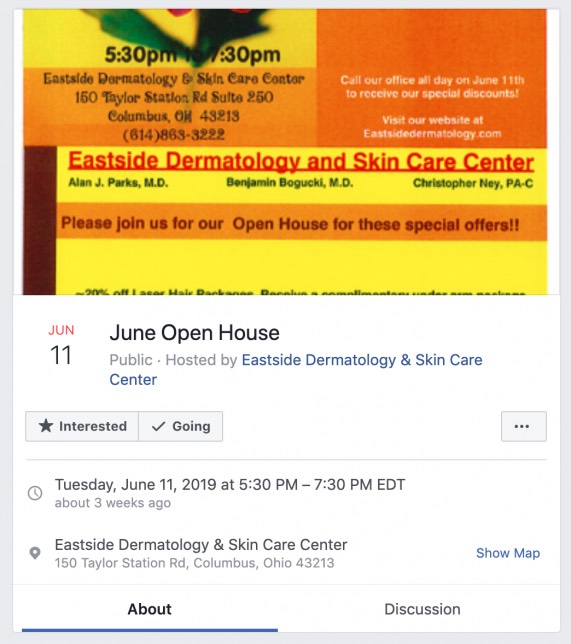 This has helped them spread the word about their business locally, and they see more than 50 people for each event. Not only that, but those people tell their friends and family, and each event continues to grow—as do sales. These events are a great way to push new products and also get rid of excess inventory. Even if customers don't shop at the event, they'll often convert later on.
2. Market to tourists
If you get a good amount of tourists in your city during the summer, promote your store to visitors by distributing flyers at your local welcome center and contacting tour companies to create an exclusive offer for their customers.
More than three-quarters of travelers use review sites like Yelp and TripAdvisor when planning their vacation, so make sure you're listed there and on Google Places. And those travelers are still on social media even when they're on vacation, so ramp up your efforts online to increase your visibility.
Customers will be posting images from graduation parties, holidays, and vacations; make sure you're seen in their feed so they're enticed to shop. Better yet, incentivize them to talk about you on Facebook, Instagram, and Twitter by offering vacationers a discount coupon if they share a photo of themselves on summer vacation using your products and tagging you in the photo.
3. Get outdoors
Foot traffic tends to increase during the warmer summer months for both locals and tourists, so make your visual merchandising something that stops them all in their tracks. If it's feasible, push your store outside by setting up display tables or racks out in front of your store on the sidewalk. Those passing by will see what you have to offer and most likely want to come inside to see more.
Your windows are key real estate, so make sure you're visually merchandising these in a fun and creative way that will draw shoppers into your doors. Take advantage of a summer- or travel-themed window display, or simply create a compelling visual collection of products most relevant for warmer months—think hats and visors, sunglasses, lip balm, moisturizers, outdoor toys, etc.
More than just windows, use signage on the sidewalk or walkway so it can't be missed. If you have a sidewalk easel, tie a few balloons to the sides and promote a sale or new summer merchandise.
Check out this outdoor sign from the fashion retailer DressUp.
View this post on Instagram
Or how about this example shared by Rich Kizer and Georganne Bender on Instagram, in which retailers cleverly used sidewalk chalk to stop people in their tracks.
View this post on Instagram
4. Sell seasonal products
Speaking of new summer merchandise, now is the perfect time to create or stock limited edition products that cater to the summer months and travelers.
Dr. Barbara Sturm does an excellent job here. She sells a special "Summer Kit," which contains 7 products specifically "designed to maintain hydrated, healthy and glowing skin during the warmer months."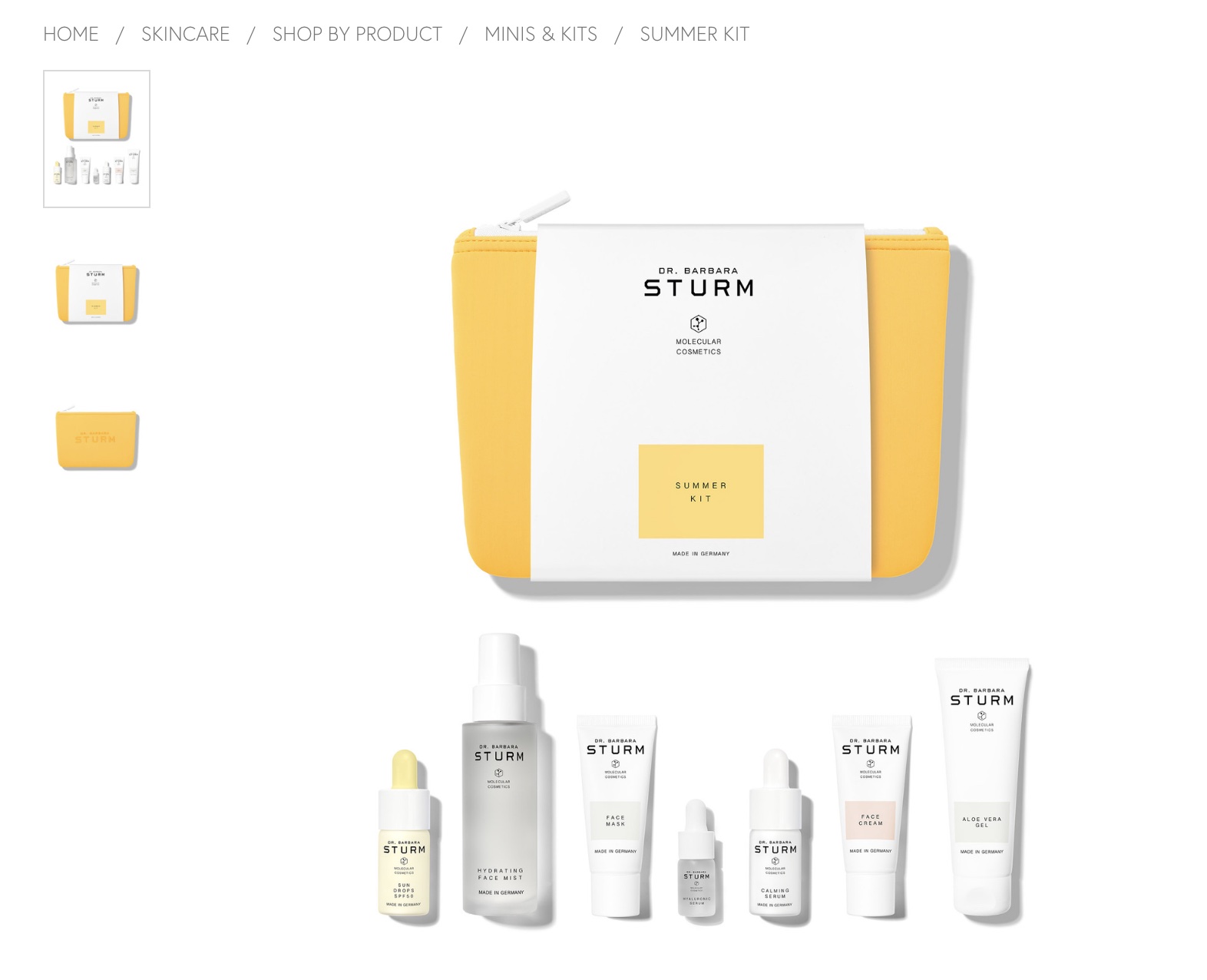 By following the example set by Dr. Barbara Sturm and offering exclusive summer-themed products, you can tap into the seasonal excitement and cater to the needs of your customers, ensuring a successful summer marketing campaign.
5. Hold a contest
When it comes to that seasonal merchandise, consider holding a contest or giveaway that encourages your customers to submit designs to be featured on limited edition products and rewards them with discounts on the final products. Not only are you keeping your loyal customers involved and invested and engaged in your brand, but you're also getting great ideas for designs and products that customers actually want.
Everyone likes the chance to win something, so away from the seasonal merchandise, brainstorm ideas that will encourage word-of-mouth advertising all while increasing the traffic to your store. This could mean giving away raffle tickets for a free prize to those who make a purchase or encouraging customers to share their summer pictures on your social media channels. The photo that gets the most likes, gets the gift card to your store.
The goal is to increase interaction and build brand awareness, so make the prize relevant to your brand or products. This is also a great way to help liquidate extra inventory that might be taking up space on your shelves.
6. Create a unique experience
While this should be a goal year-round, summer is a great time to focus on how you can encourage customers to stay in your store and tell all their friends about how unique you are. Consumers will return to your store for an experience, not just for products, so create something completely your own — whether that is an in-store demo/class, a take-home trial, or an on-site expert.
From the music playing in your shop to the seating areas you choose to offer, these aesthetics are key to keeping customers in store once they arrive. Encourage them to stick around longer by offering free Wi-Fi, refreshments, and a clearance bin in the back of the store — shoppers love a good deal! The idea is to offer them more than just a shelf full of products. Offer them something they'll want to tell their friends and family about.
The apparel retailer William B does a tremendous job with its in-store experience strategy. In addition to carrying products, the employees at William B go above and beyond to ensure that customers have a great time in-store.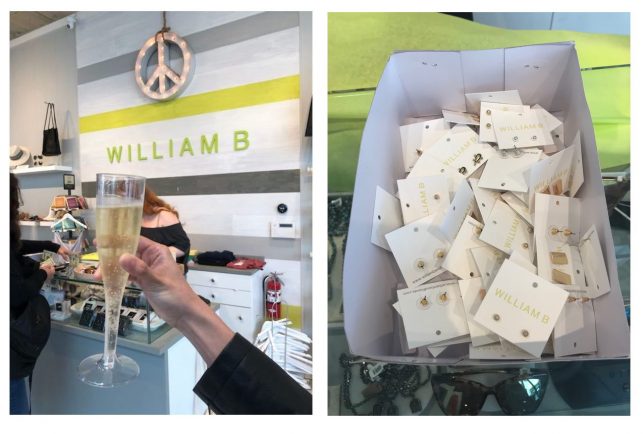 Their actions include:
Serve free champagne

Offering to take any items off your hands and set up a fitting room so you can brose the store freely

Provide seating all around the store for your companion (e.g., significant other or kids)

Offer freebies if you purchase 3 or more items

Strike up conversations and proactively make product recommendations — e.g., "Did you know that this blouse also comes in black?"
7. Join forces
Is there a retailer nearby in the area that serves a similar audience? Consider partnering up with them to create a combined sale or event. Two heads are better than one, and you get double the advertising and marketing by teaming up with a like-minded business for a new collaborative product launch, giveaway, or summer event. Combine your efforts in a joint email to both of your customer lists, and offer a discount for shopping at each other's stores.
Not only will you have the added benefit of sharing customers, but you'll also share the workload — and the rewards.
8. Keep your summer campaign campaigns front and center
You know what they say: out sight, out of mind. Maximize the visibility of your summer marketing initiatives by spotlighting your products everywhere you do business, including:
In-store
Create window displays for your summer promotions and set up merchandising displays relevant to the season. Ensure that teams across all your stores are prepared to engage shoppers. They need to be fully aware of your summer products and promos in order to communicate and relay the info effectively.
Website
You know how we talked about beefing up your window displays and in-store merchandising? Apply the same principles online by curating a section on your website dedicated to summer merchandise. For best results, display a banner on your homepage to encourage customers to shop your seasonal items.
Have a look at this example from the gift shop City Bird. The front page of their website has a banner promoting their "Summer Favorites," and clicking through the banner takes you to a curated page filled with summer-themed products.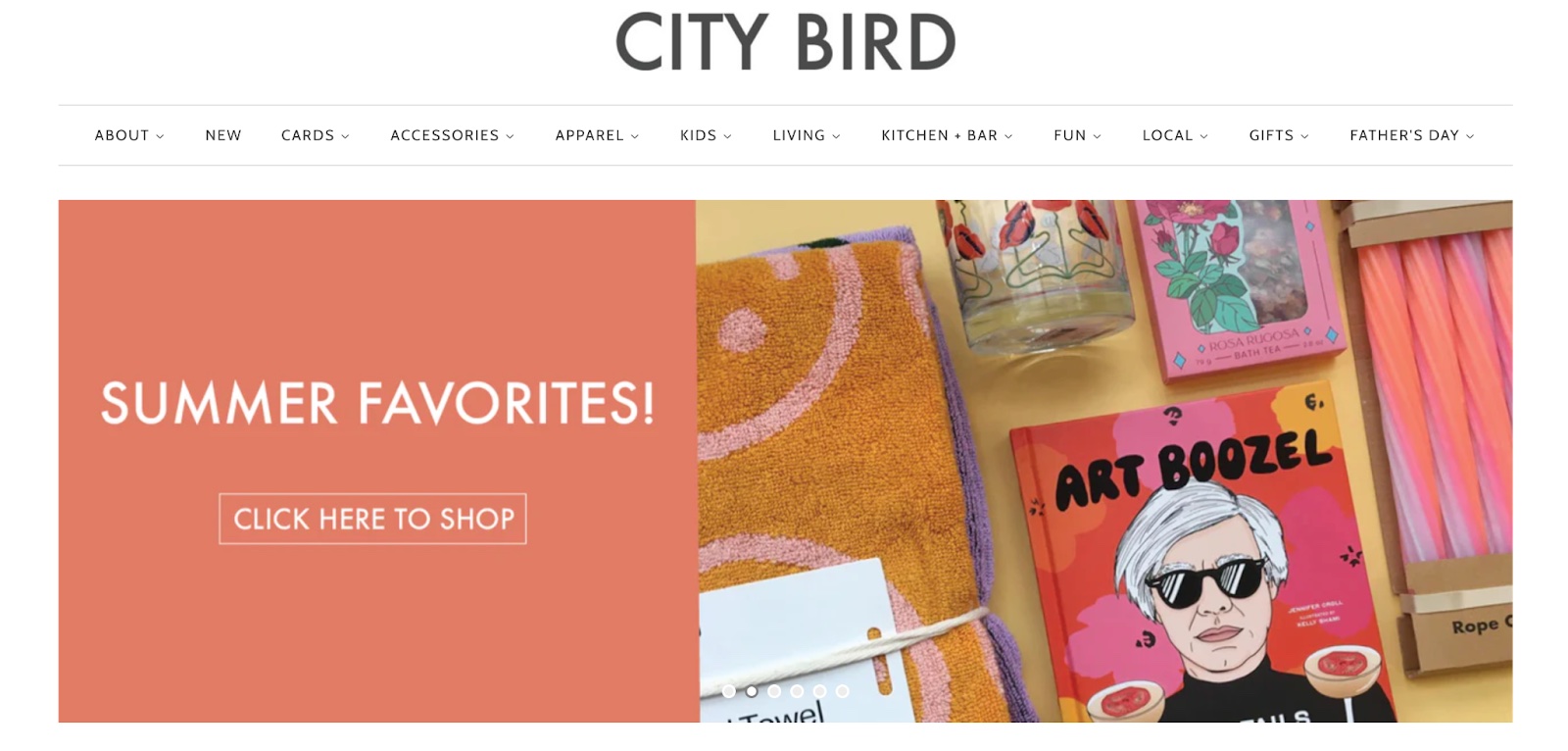 Social media
Got a strong social media presence? See to it that your fans and followers know about all the great things you're offering this summer. Regularly post images, videos, and stories to engage your audience.
If you're on Instagram, consider creating a dedicated Highlight showcasing all your summer-centric content, providing customers with easy access to your exciting offerings when they visit your Instagram profile.
Have a look at what City Bird is doing below.

Email and SMS
Finally, keep your communication ducks in a row (i.e., email and SMS marketing). Now is the time to come up with compelling messages and campaigns to reel in new and existing customers.
The bottom line
Although you may have seen a sales slump in summers past, that doesn't always have to be the case. People often have more time to shop in the summer, so take advantage of both tourists and locals that will be walking past your store.
Implement the strategies above across your stores and sales channels, and you'll be well on your way to scorching summer sales.
Lightspeed Retail has powerful capabilities for executing compelling marketing campaigns. Whether you're looking for deep customer insights to inform your decisions or need tools to drive sales and customer loyalty, Lightspeed has got you covered.
Ready to discuss your unique needs? Talk to a retail expert today.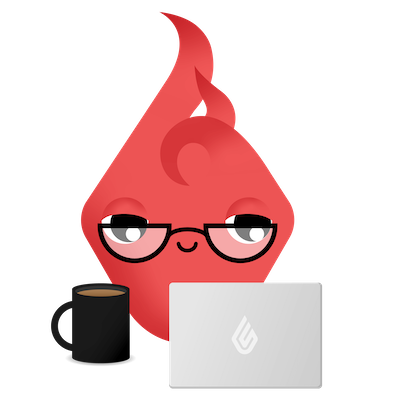 News you care about. Tips you can use.
Everything your business needs to grow, delivered straight to your inbox.