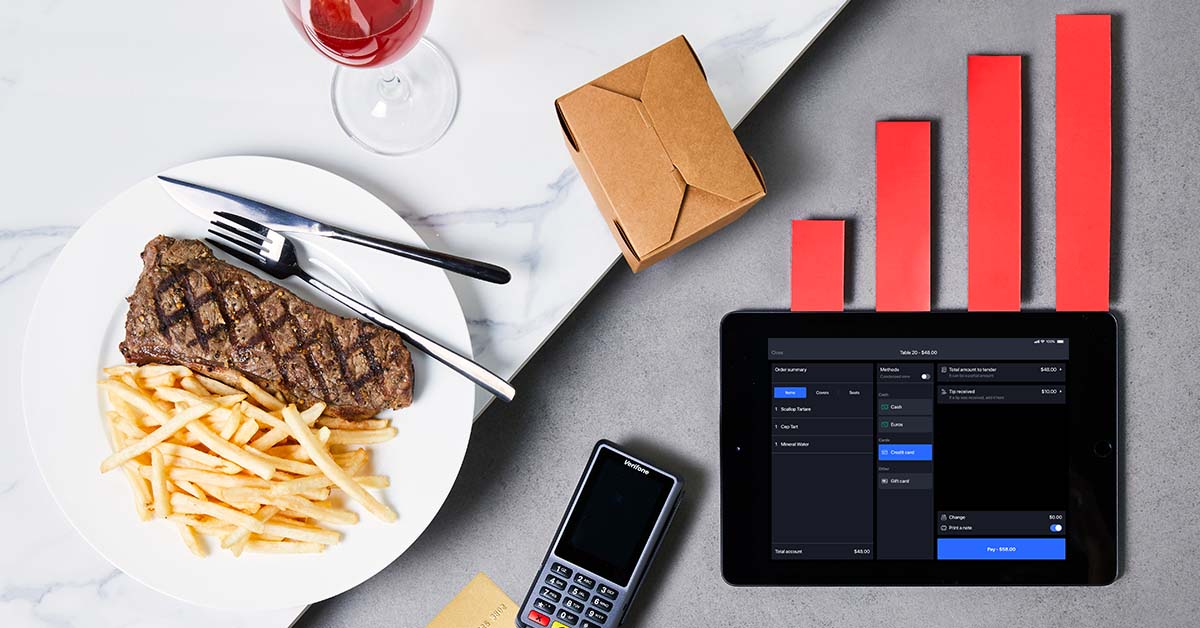 Lightspeed surveyed over 8,000 restaurant owners, operators, managers and guests around the world to see how the past year has changed their views on the industry, for better or worse, and how they plan to adjust and adapt.
Read on to learn:
Download the free report
Over 8,000 restaurant operators and guests share their views on restaurant technology, managing inflation and more. Plus, find out which menu items saw the highest growth in sales year over year.
Menu trends in the United States
Restaurant technology
Using insights from restaurants in the United States, Lightspeed identified menu items, ingredients and sales trends from January to July 2022 and compared them with data from January to July 2021.
Findings include:
Beverages, including

wine, cocktails, coffee

and

nonalcoholic drinks,

saw the highest growth in sales in 2022

Sandwiches

and

wraps

resulted in the highest food sales in US restaurants

After downsizing menus during the COVID-19 pandemic, restaurateurs

expanded menus

in 2022
In addition to trends in menu items, we found that restaurant operators began building back their menus to their pre-pandemic form in 2022. In 2021, 23% of merchants globally surveyed by Lightspeed said they reduced the number of items on their menu as a way of streamlining food costs or to focus only on items that retained their quality during delivery.
However, as dining restrictions were lifted across the country in early 2022, restaurants began growing their menus again and the median number of unique menu items grew from about 150 in January 2021 to over 200 by July 2022.
Download the full report to see what other menu items were top sellers in 2022.
Global technology trends
Automation is key
Due to current macroeconomic conditions globally, hospitality owners and managers are having to do more with less to keep their businesses running efficiently.
More businesses are using

automation technology

to streamline operations and run their businesses with less staff

The most widely adapted tools this year include new or expanded

online ordering, contactless payments, QR code ordering

and new

POS and restaurant management systems
Online ordering technology

has improved business more than any other tech adoption for food service hospitality businesses

For hotels,

adopting technology to automate more tasks w

as credited for most improving business operations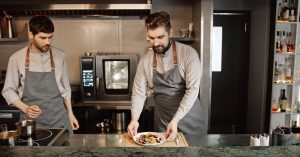 Download the full report to see how the adoption of restaurant technology in North America compares to hospitality businesses in Europe and Australia.
Industry challenges
Inflation, sustainability and staffing
Across all business types and regions, 37% of merchants surveyed said the

rising cost of food and supplies

is currently their biggest challenge. The most common way restaurateurs combat this issue is by

raising menu prices

47% of hospitality owners surveyed agree or strongly agree that

implementing environmentally friendly initiatives will attract more customers

In addition to adding automation technology to streamline operations for the staff they are able to hire and retain, respondents said they

raised wages and benefits

to attract and retain staff and

reduced operating hours

to avoid overworking their staff
Download the full report to learn how hospitality businesses are combatting ongoing challenges in the industry.
Dining behavior trends
Inflation may impact where and how guests are able to eat out
For the year ahead, it's going to be crucial for restaurants to not only tap into their dedicated customer base, but also make sure that every new guest that comes through the door has an exceptional experience that will keep them coming back.
Guests around the world most prefer to socialize at restaurants

—except those in the US and Netherlands

Nearly half

of guests surveyed can't support restaurants due to

inflation

However it's not all bad news: in 2023, most guests plan to patronize hospitality businesses at the

same rate or higher than in 2022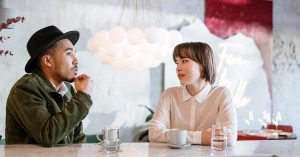 Download the full report to see how guests prefer to support local restaurants in the year ahead.
Payment trends
Contactless payments are still on the rise
Debit and credit cards are still the preferred way to pay in most places. Cash is no longer king except in Germany, where nearly half of respondents named it their top choice.
Responses from other European countries surveyed showed that contactless payments are closing in on debit and credit card payments as the top choice, except for the Netherlands where contactless is already the preferred payment method for 58% of customers.
However, if the trends in Europe are any indication, contactless payments are only going to keep increasing in popularity in these regions as well, notably in the US where contactless use has nearly doubled as the preferred method of payment, from 5% in 2021 to 9% in 2022.
Download the full report to learn more about the rise in contactless payments.
As we move into 2023, the key lessons to keep in mind when running a hospitality business include using automation technology to do more with less, getting creative when it comes to combating inflation and keeping up with guest expectations and demands.
Looking for a technology partner to help take your automation to the next level? Talk to one of our experts today to find out how Lightspeed can help.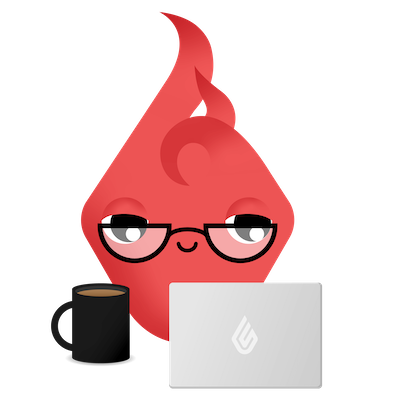 News you care about. Tips you can use.
Everything your business needs to grow, delivered straight to your inbox.