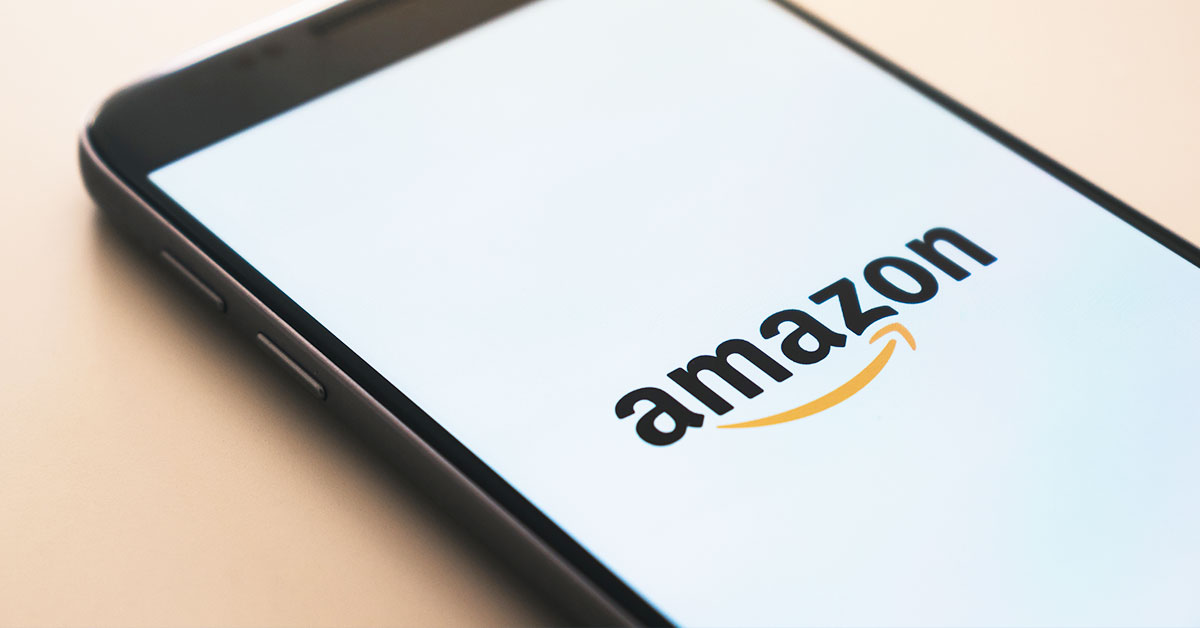 Over 54% of US consumers start their product searches on Amazon. The potential to get your products in front of relevant audiences that have intent to purchase is high, and that translates into awesome sales numbers. Selling on Amazon for retailers is big business.
In 2018, more than 50,000 small and medium-sized businesses (SMBs) exceeded $500,000 in sales and over 200,000 surpassed the $100,000 mark. When paired with your existing sales channels, selling through Amazon is an amazing opportunity for retailers to scale their sales volume.
In this two-part series, we'll cover the fundamentals of selling on Amazon for retailers:
Why selling on Amazon is beneficial for both the short and long-term

How to leverage Amazon as a sales channel to acquire new customers

How to migrate your Amazon customers to buy from your online store
The benefits of this strategy are numerous, but the main advantage is this: Amazon is a massively popular online marketplace that offers you an opportunity to reach customers who might otherwise never hear of your shop or its products. By leveraging Amazon's enormous user base, you can acquire new customers and eventually migrate them to your online store, minimizing per-item selling fees, maximize your product's visibility as well as your profits.
Let's start by illustrating the opportunity of selling on Amazon for retailers in addition to other sales channels.
Third-party sellers account for the majority of Amazon's sales
There are two types of sellers on Amazon, first-party (1P) and third-party (3P).
First-party sellers are brands, manufacturers and distributors who sell their products to Amazon through the Vendor Central portal. Amazon then sells those products to end consumers at a markup. Vendor Central is an invite-only program.
Third-party sellers are essentially anyone who wants to sell their products on Amazon, with the platform acting as an intermediary. Statistica reports that 53% of items purchased on Amazon are from third-party sellers. In this business model, third-party sellers use the Seller Central portal to make their products available for purchase on Amazon. In return, Amazon receives a commission on each item the third-party sells on the marketplace. While this commission varies based on the product type, it's typically 15% of the selling price.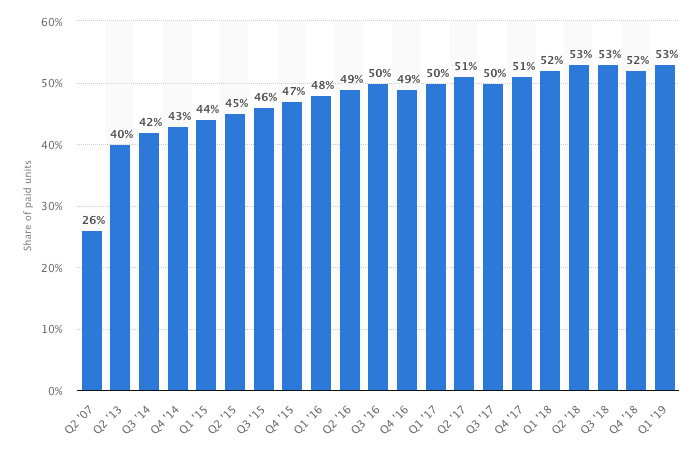 Image source: Statistica
Get transactional with minimal complexity
The infrastructure Amazon created over the years makes it easy for new sellers to hit the ground running.
If you don't have an online store, you can create your product listings directly in Amazon Seller Central. If you don't have a brick-and-mortar store or anywhere to store your inventory, Amazon will store, pack, and ship your inventory to customers for you through Fulfillment by Amazon (FBA). Just watch out for long-term storage fees and high-season surcharges from October to December.
But let's say you do have an online store, brick-and-mortar store, or both. There are point of sale integrations that enable you to connect your store's inventory to Amazon Seller Central so that you don't have to enter the same product details twice or manage inventory across multiple platforms. Orders sync directly with your store's point of sale, which enables you to include your sales on Amazon in your sales reports.
The integration also lets you take advantage of popular order fulfillment apps like Shipstation. Sell your products online, in-store, and through Amazon, while keeping your inventory synced and streamlining your order fulfillment process.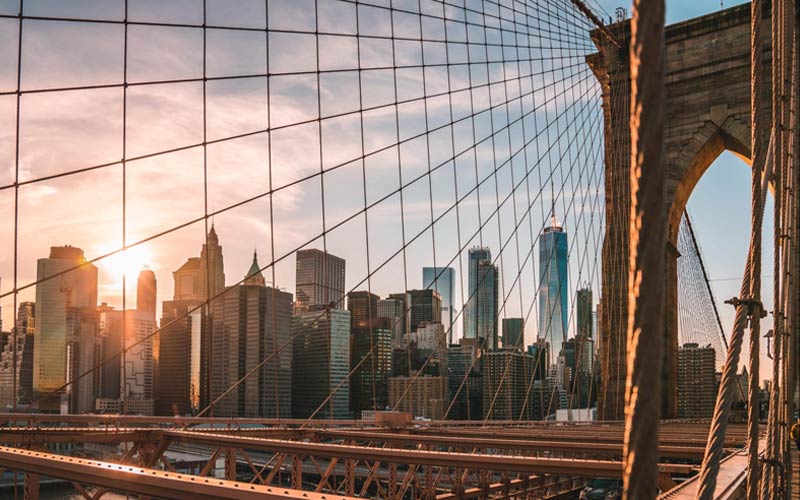 Huge addressable market with the intent to purchase
In the U.S alone, there are over 100 million Amazon Prime subscribers and countless other users. The average Amazon Prime member spends about $1,400 annually, whereas non-Prime members' spend roughly $600.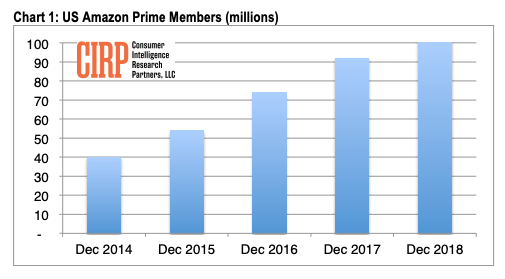 Image source: CIRP
While a 15% commission on each sale might seem high at first, you're getting your product in front of tens of millions of customers that have intent to purchase — customers who might have otherwise never seen your products.
That 15% is a small price to pay for such high product visibility. Plus, you can eventually migrate the customers you acquire through Amazon to purchase through your online store (but we'll get to that in part two of this series). Consider that 15% commission the cost of acquiring a new customer.
Amazon converts more clicks into sales
Believe it or not, more than half of product searches with intent to purchase in the US happen on Amazon, rather than Google. And one could argue that a product search on Amazon is more valuable than a product search on Google.
Let's say someone searches for "coffee table" on Google. They could be researching how to build their own table, how to clean a coffee table, the history of coffee tables…you get the idea. Their Google search doesn't necessarily reflect direct intent to purchase a product.
On the other hand, 9 in 10 shoppers use Amazon for comparison shopping. They're actively looking for a product, which means that your search ads are naturally reaching an audience that's closer to making a purchasing decision.
Amazon product listing ads convert at nearly 3.5 times that of Google, mainly because a search on Amazon is almost always going to be product purchase or product research related. What that means for you is that what you spend on Amazon ads could yield a higher return on investment.
Remember that 15% sales commission that Amazon takes? Think of how much you would need to spend on Google and Facebook Ads to generate 0.01% of Amazon's monthly traffic (about 197 million visits). If that projected ad spend is over 15% of your sales price, then it's time to consider selling on Amazon. There's a strong potential to spend less on ads while converting more clicks into sales.
Now, one of the downsides of selling on an online marketplace is that you can't collect as much data on your customers. That's why it's important to keep in mind that your end goal should always be to migrate your newly acquired Amazon customers to shop on your online store. Once you do, you can collect their purchase data, create customer profiles, and use that intel to turn them into loyal, long-term customers.
Roundup of selling on Amazon for retailers
Consumer shopping behavior is certainly evolving, and retailers need to adapt and leverage the available tools and platforms to have sustained success. If used strategically and in tandem with your existing online and brick-and-mortar store, Amazon is an excellent way to acquire new customers.
Want to get started? Check out this handy step-by-step guide to get your shop set up on Amazon. If you're using Lightspeed POS, The Prime Goat is also offering a free strategy session to help you add Amazon as a sales channel.
In the next part of our series of selling on Amazon, we're going to cover how you can migrate your Amazon customers to your online store, eliminate that 15% commission fee, collect valuable customer data and essentially use Amazon as a customer acquisition portal.
Sometimes, the best way to beat the big players is to leverage them.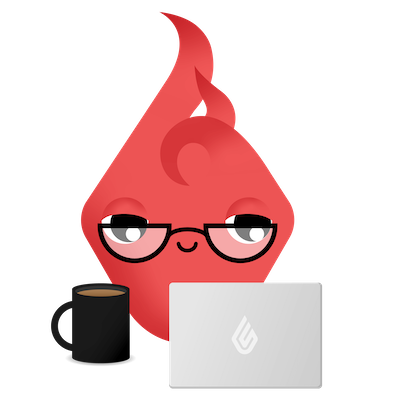 News you care about. Tips you can use.
Everything your business needs to grow, delivered straight to your inbox.