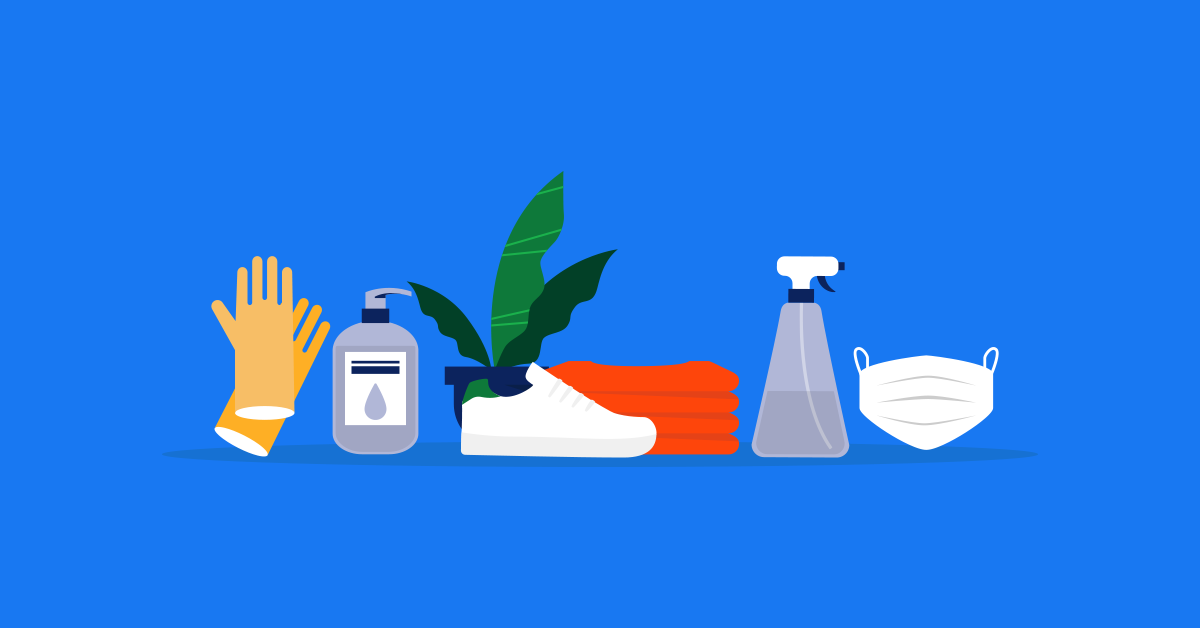 As states and provinces get ready to reopen, retailers must walk the careful balance of opening to the public while keeping everyone that sets foot in their store safe.
For your peace of mind, and for the health of your employees and customers, your re-opening plan should be thorough and realistic. Slow and steady keeps us all safe!
In this post, we'll go over some suggestions for your own reopening checklist. Take a read through and consider what you'll need for:
Learn how to bring your retail business online
Becoming an omnichannel business means you're ready for whatever life throws at you—from extended store closures to evolving customer expectations. Learn how to bring your products online and start selling fast with our free quickstart guide.
Getting your store ready
Know when you're allowed to open, and what policies apply
Consult your state or provincial authorities and ensure your opening plan follows the law. There may be restrictions on what kinds of retailers are allowed to open, so be sure you're fully in the clear.
Consult COVID-19 measures in your region:

Canadian retailers can check on their province's measures

here.

American retailers can view the NRF's retail restriction state tracker

here.

Consult your commercial landlord:

your landlord may have their own policies for re-opening. Get in touch with them right away.
Conduct an internal review of how prepared you are for safe social distancing
Can you return to work safely? Social distancing protocols in many regions currently call for 6 feet of distance between people to limit the spread of COVID-19. Go through your store(s) and consider the following when building your reopening checklist.
Maximum occupancy:

set a temporary maximum occupancy limit that allows for 6 feet of distance between customers and employees. At no time during the COVID-19 pandemic should your store be packed full.

Elevators and escalators:

set limits on how many people can use these at once if you have them in your store, and appoint an employee to ensure these limits are being followed.

Fitting rooms:

because fitting rooms mean many customers may be handling the same merchandise, carefully consider if you wish to open yours. If you do wish to open your fitting rooms, set limits on how many can be used at once and implement thorough cleaning protocols after every customer. Ensure you have the capabilities to segregate and clean—potentially through steam cleaning—every item a customer tries on and does not purchase.

High-contact products:

how often do customers touch products while browsing your store? You may want to consider having employees bring products to customers instead of allowing them to freely browse.
Conduct an audit of your financial standing
It will do you well to do an economic audit of your operation. Consider expenses such as employee payroll, sick leave pay, cleaning and PPE supplies and any potential modifications you may need to make to your store.
Opening hours:

reduced hours will enable you to open to the public while balancing payroll expenses. Carefully consider what opening hours will be the most profitable; consider contacting your accountant for advice.

Locations:

if you have multiple locations, you may want to open one at a time instead of all at once.

Safety supplies:

sneeze guards and plexiglass at checkout will help keep your employees from being exposed; be sure you've calculated the expenses into your re-opening plans if you wish to implement these measures. You should also budget for cleaning supplies and PPE for your employees, and sanitizer for customers entering and exiting your store.
Clean and maintain your store
If you haven't been to your store for a while, time to give it a touch-up!
Evaluate mechanical, air, water and gas systems as applicable:

ensure nothing has gone wrong or needs maintenance. Be thorough—you don't want your employees to deal with a mechanical emergency while trying to work safely.

Thoroughly clean your store top-to-bottom:

before any employees arrive for their first shifts, you should scrub your store down.
Update your signage
Consult regional and state or provincial regulations for any updated signage laws. In addition to legal requirements, customers may feel safer shopping from you if you clearly communicate your policies and safety measures before they even step in the door. To help customers plan their visits, consider clearly communicating your opening hours on your website, as well.
Signage should include:
Occupancy limits:

clearly post how many customers are available in the store at a time, and what time limit customers have in store (if applicable). Post social distancing measures—6 feet between shoppers—as well.

Alternative shopping methods:

offering pick-up at the curb? Got your online store going? Consider signage clearly stating how customers can shop with you if they don't want to come inside.

Cleaning methods:

consider clearly posting your cleaning regime to help customers feel safe shopping with you.

Opening hours: whether or not you've modified your opening hours, this information should be easy to access. In addition to clearly displaying your opening hours in-store, keep your website updated with accurate information (Lightspeed eCom can help you out here by automatically syncing your opening hours from your Retail POS).
Acquire PPE and cleaning products
You'll need to be able to supply your employees with PPE before you can safely reopen. Here's what you should keep in mind when building your reopening checklist:
Masks:

check to see if your region requires masks. Even if not legally required, consider supplying them for your employees and strongly encouraging their use. If you do, distribute guidance from the WHO on

how to safely use a mask

.

Gloves:

supply your employees with latex gloves for safe handling of merchandise and high-contact surfaces.

PPE disposal:

used PPE should be disposed of in a closed container kept separate from other waste collection.

Cleaning supplies:

consult the

EPA's List N

for disinfectants effective against COVID-19. Ensure you always have products on this list available for cleaning the store.
Consider how you accept payments
Contactless payments are safer for your employees and your customers. Some of these measures may be temporary, while others may serve you well as a permanent solution for your business.
Go cashless:

consider temporarily suspending cash payments.

Implement integrated payments:

integrated payments

mean your employees can reduce the need to touch your payment terminal.

Implement paperless payments:

consider temporarily implementing a policy of paperless payments by requiring all receipts to be sent via email.

Implement and encourage contactless payment methods:

tap payments reduce the time spent in contact with your payments terminal.
Getting your employees ready
Determine your transition plan
Not all of your employees have to go back to work at once. Consider if there are any employees who can perform at least part of their duties (payroll, schedule-making, eCommerce management) during work-from-home shifts. When planning shifts, keep social distancing in mind—employees should be able to remain 6 feet apart and still do their jobs.
Appoint a return to work team:

these will be the employees who help you own reopening safely. They should be ready to take responsibility for ensuring the in-store experience is safe for your employees and your customers, which may include doing cleaning checks, keeping an eye on PPE and cleaning supplies and making the decision to send a sick employee home when you're not around.

Stagger return dates:

instead of sending all your employees back to work at once, consider a slow phased approach. You may want to consider reduced operating hours until it's clearly safe to resume business as usual.

Communicate with employees:

determine how much warning you want to give your employees before recalling them to work. Keep in mind that some employees may need time to arrange for things like childcare before they can end quarantine.

Contact your employee union:

if applicable, involve union representatives in reopening plans.
Define hygiene and safety guidelines
Consult the WHO's guidelines for disinfected surfaces for COVID-19 and ensure all your employees are fully trained on cleanliness guidelines. Post these guidelines in a clear place and institute a strict cleaning regime.
Train all employees on cleanliness guidelines:

no matter how senior, all employees should be given thorough training on your new cleaning policies.

Ensure all employees are following a strict cleaning schedule:

implement a strict cleaning schedule. Keep logs of how often your store is cleaned, by who and using what measures. This cleaning regime should be considered a core part of their on-the-clock duties.

Create additional cleaning policies:

in addition to a regular cleaning regime, implement policies for cleaning high-touch surfaces (such as doors and counters) after every customer.

Stagger breaks and rethink the breakroom:

employees should be able to maintain social distancing while on break. Evaluate the size of your breakroom to determine what your policies should be. If needed, reconfigure the layout of your breakroom so employees can maneuver around each other safely.
Define PTO, sick leave and other safety policies
Your policies should at least meet the legal minimum for your state or province, but consider offering additional sick days and support for employees who may have been exposed to COVID-19. If it's safe for employees to take time off without losing their job, it's far less likely they'll come into work and expose customers and other employees.
Paid time off and leave of absence policies:

lenient family leave policies, in particular, may help employees with children tend to sick family members without having to choose between their health and their job.

Sick leave policies:

consider relaxing rules requiring a doctor's note, if you have them. You may want to consider implementing a temporary policy of increased sick leave days for the duration of the COVID-19 pandemic.

Complaint policies:

whistleblowers should be fully protected and anonymous, making it easier for employees to raise red flags about lapsed cleanliness or safety protocols. You may also consider an anonymous complaint system so employees can alert you of areas they feel your business may be safer without fearing for their job.

Break policies:

employees should feel safe to take a minute or two to wash their hands whenever they feel they need to. If you have break policies that require employees to be on the floor whenever they're not on break, consider temporarily relaxing them.
Have a plan for suspected and confirmed cases of COVID-19
There may come a time when an employee of yours is exposed to COVID-19, whether on the job or otherwise. Swiftly addressing these cases while respecting your employee's legal rights to anonymity is crucial.
Implement screening measures:

consider temperature checks and self-assessment questionnaires. Encourage your employees to report symptoms and make it clear being symptomatic will not cost them their job.

Communicate quarantine policies:

employees with suspected or confirmed cases of COVID-19 should not be required to return to work until they've been cleared of the virus. Ensure all employees know this.

Know your legal rights and responsibilities:

if an employee has been exposed to COVID-19, immediately consult local public health authorities for guidance on the next steps. Whether or not it is legally required, heavily consider keeping any exposed employees anonymous when informing the rest of your workforce of the exposure.
Determine how to handle requests for accommodations
Some employees may not feel safe coming back to work right away or may request reduced hours instead of full shifts. Whatever their reason, you'll need a procedure in place to deal with these requests.
Refusal to work notices:

Workers in both

Canada

and the

United States

have the right to refuse to work if they feel the work is unsafe. If an employee refuses to return to work due to fears of COVID-19 infection, you may be required by law to prove the workplace is safe. If an employee wishes to pursue a formal refusal to a work complaint, consult your local laws and regulations for your responsibilities.

Requests for accommodations:

employees in high-risk demographics may request to work reduced hours or may request to have their customer-facing duties reduced. Parents may need to work modified hours in contrast to their usual availability while dealing with childcare. You should have a framework in place for dealing with these requests. If possible, consult a legal authority for what your legal obligations are and consider implementing lenient policies for the duration of the COVID-19 pandemic.
Getting your stock ready
Assess your supply chain needs
Carriers may be delayed thanks to high volumes of mail in the system, so you're going to need to plan to stay stocked even during a delivery delay. In addition, even though you're re-opening, a vendor may not be back to work yet. Take a good look at your needs.
Contact your vendors and suppliers:

get in contact with each supplier before you plan to re-open to determine if they are still a viable partner for your business. Let them know when they can expect your next order and determine if they're able to fulfill your orders in a timely manner during the pandemic, keeping in mind you'll need to sanitize incoming deliveries.

Source local suppliers:

you may need to temporarily turn to other suppliers if a vendor cannot fill purchase orders or borders are closed. Look for vendors close to home to cut down on delivery time.
Define how you'll handle new and returned stock
Incoming shipments may carry a low risk of infection, but it's important to know that, according to the WHO, COVID-19 may survive up to 72 hours on plastic and up to 24 hours on cardboard. Safe is better than sorry, so make a plan for dealing with new and returned stock.
Implement contactless deliveries:

if your carrier has made contactless deliveries available, request them. This may mean transitioning to e-signatures for delivery.

Clean and isolate new shipments:

use the disinfectants you're using to sanitize your store on incoming shipments. Then, consider isolating packages for a day or two before putting their contents on the floor. Always wash your hands thoroughly after handling packages.

Evaluate your returns policy:

you may wish to temporarily suspend returns entirely. If not, implement protocols that require both your employee and the customer to be wearing PPE, and sanitize and quarantine all returned items immediately.
Get ready to reopen safely
Your reopening checklist should, above all, put safety first. Don't rush it—open your doors only when you know you can keep up with PPE, social distancing and sanitization guidelines that minimize the risk of COVID-19 exposure.
By taking it slow and steady, we can all keep each other safe. If you're not ready to open your doors just yet, you can still reach out to customers through eCommerce and social commerce.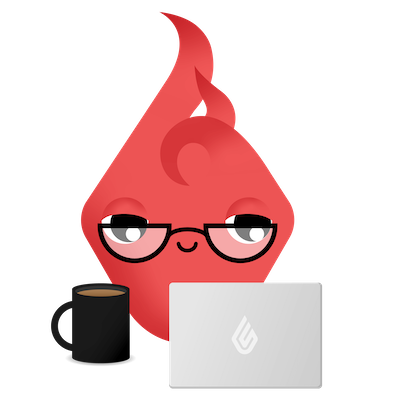 News you care about. Tips you can use.
Everything your business needs to grow, delivered straight to your inbox.