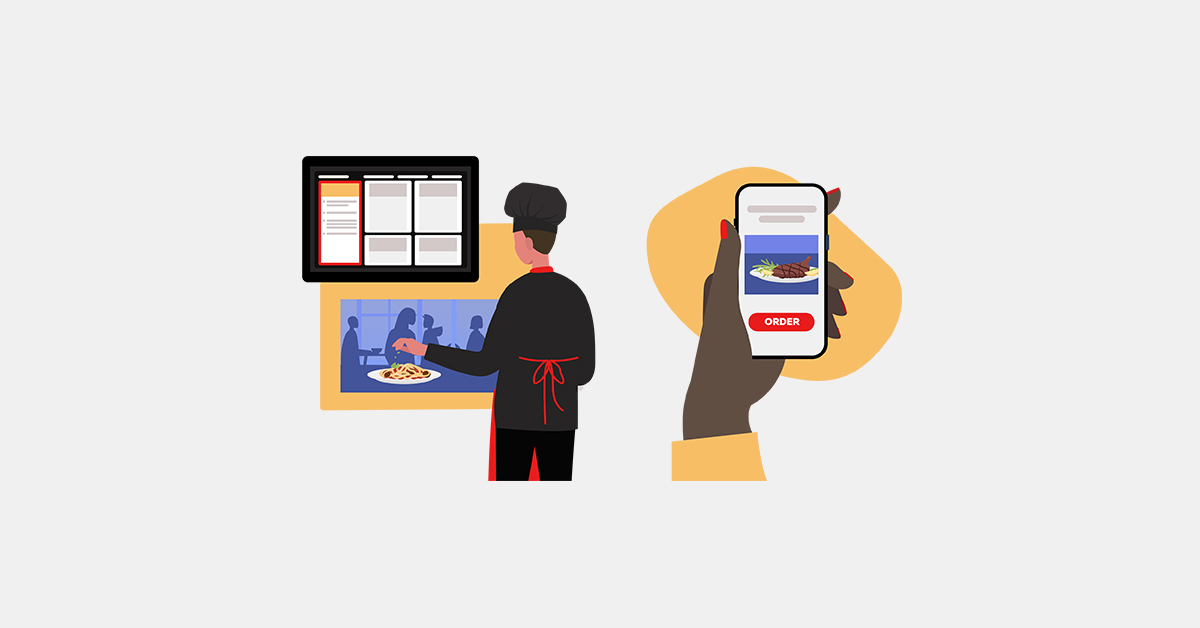 Restaurant automation is a trending player in the world of hospitality operations management. Whether it's labor shortages, unreliable supply chains or rising costs, restaurants have been shifting their operations to find ways to circumvent the increasing number of challenges they face.
Tejano BBQ Burrito founder, Ryan Bloom, uses their point of sale technology and analytics to make smarter decisions around their purchasing to stay on top of inventory and rising costs. "It has powered our business a lot in terms of analyzing product usage and having proper purchasing and preparation in place. It has certainly helped us to look at the analytics of when people are purchasing and not just what they're purchasing," adds Bloom.
Finding ways to automate certain aspects of restaurant operations solves many of these pressing challenges and also helps simplify complex processes and reduce waste and error. By streamlining repetitive tasks, restaurant automation technology helps you create a more efficient operation, letting you focus on the areas of your restaurant that rely on human connection and growing your business.
In this blog we'll cover:
State of the Hospitality Industry Report
Find out how hospitality operators are adapting to the global labor shortage.
What is restaurant automation and why is it gaining importance?
Restaurant automation is the use of technology to facilitate different types of operations within a hospitality business. This can mean anything from using robotics in the back of house, to using point of sale software to automate tasks like customer orders or even inventory.
I think that it's evident that technology is going to continue being the engine of hospitality and almost any business, frankly.

Ryan Bloom, Founder, Tejano BBQ Burrito
From supply chain disruptions to labor challenges, restaurants have seen a huge shift in the way they run their businesses. One of the most pressing issues in the industry at the moment is labor shortages, with full-service restaurants operating with 6.2 fewer kitchen employees than in previous years. With limited staff, many restaurants have had to resort to automation simply to keep their operations going. Approximately 50% of U.S. restaurants plan to use this type of technology in the next few years as a solution to labor shortage challenges. Not only that, but adding restaurant technology is considered to be almost essential for survival, with 87% of industry operators agreeing that technology adoption has been critical throughout the pandemic.
Benefits of restaurant automation
Simplifies processes and optimizes operations

Reduces operational costs

Eliminates user error

Reduces waste

Works with limited staff

Reduces turnaround times

Improves customer satisfaction
Types of restaurant automation tools
Restaurant automation tools come in many different shapes and sizes and serve different areas of your hospitality business. Whether you need extra help in the back of house by automating repetitive tasks or you want to let customers place their own orders when working with limited staff, there are different types of restaurant technology for each need.
Front of house
Back of house
Front-of-house automation
Restaurants facing labor shortage issues can use several tools to help alleviate the workload by giving customers more control over their dine-in order taking, freeing up staff to tend to other customers or help out in other areas of the restaurant.
Customer-facing displays
Customer-facing displays are often used in quick-service restaurants or cafes to provide more visibility and transparency during the ordering process. These displays are placed at the point of sale counter and give customers a detailed breakdown of their order, listing out information like subtotals, tax percentages and items ordered. Customer-facing displays facilitate the checkout process by letting customers see their own order before they pay, ultimately providing a better overall experience and reducing errors in the purchase process.
QR codes and digital menus
QR code ordering has become a staple in modern-day restaurant ordering. These QR codes are often placed in each individual table and customers can use their smartphones to access a digital menu. Digital menus allow customers to view the menu the minute they are seated, without having to wait for a server to provide them with a physical menu. Some restaurants also provide online ordering with their digital menu, which allows customers to not only view the menu, but place an order directly on their phone. Digital menus and online ordering give customers more control over their order and also allow staff to focus on the experience, rather than just taking orders and bringing order information to the back of house.
Cloud-based point of sale (POS)
Restaurant automation wouldn't be possible or complete without a cloud-based POS. The best restaurant platforms will automate the most intricate parts of your business for you. Looking at your data and pulling a report doesn't need to be a lengthy and complex process. Let reports come to you by email or view your dashboard on a regular basis. Your point of sale connects with your automation technology and lets you handle everything from receiving orders to processing payments.
Delivery and takeout integrations
While delivery was traditionally used solely in quick-service settings, restaurants ranging from fine dining to bars have recently started incorporating takeout and delivery into their regular offerings. Delivery, however, is now much more complex, with many third-party providers in the mix. Handling incoming orders without automation can be cumbersome and can easily result in errors and long wait times. Finding a POS that automatically syncs all of your delivery orders in one place will help your staff take on delivery and takeout with ease even during the busiest nights.
Back-of-house automation
The back-of-house staff is in charge of everything involved in the food preparation process. From doing inventory counts to receiving ticket orders from the front-of-house staff, a lot of tasks in the kitchen can be automated. The following are some tools that can help alleviate workloads and give staff more time to focus on the quality of the food being prepared.
Kitchen displays
A kitchen display system (KDS) facilitates communication between the front of house and back of house. A kitchen display system is located in the back of house. This display lets you easily view orders coming in and quickly get to work. With a kitchen display, front-of-house staff doesn't need to run back and forth bringing tickets and the kitchen staff automatically receives a clear view of what was ordered, reducing mistakes, clutter and paper consumption. A kitchen display system also works with online orders. Orders placed online will come in directly to the kitchen staff, expediting production.
Automated inventory management
Restaurant inventory management is a lengthy yet essential part of running a hospitality business. Automation can simplify inventory counts and help you reduce unnecessary waste. Inventory management integrated into your point of sale can help you keep track of your ingredients and lets you know how much food you went through, how much you still have and how much you need to order. By automating your inventory, you eliminate manual stock counting and long spreadsheets. Automated inventory management will also free up staff and let them focus on other important tasks.
Robotic kitchens
Robots are a great way of making your restaurants more efficient. While this type of restaurant automation might be cost-prohibitive, it's still an interesting avenue to study if you have a lot of repetitive kitchen processes, quick turnaround times and if you are constantly facing staffing shortages. From burger-flipping robotic kitchen assistants to automatic salad makers, the restaurant industry is increasingly banking on robotics to streamline operations and reduce the reliance on staff for purely repetitive tasks.
Automate your restaurant with Lightspeed
Whether you're low on front-of-house staff, or looking to simplify manual processes, there's a solution for your unique restaurant needs. It's time to take on modern-day challenges with future-proof solutions. Chat with one of our experts and find out how Lightspeed can help.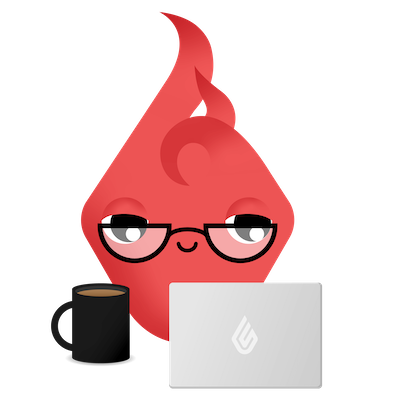 News you care about. Tips you can use.
Everything your business needs to grow, delivered straight to your inbox.