When we decided to open a bike shop in Montreal, we had no idea where to start. Whether it was sourcing parts or finding a location to work out of, neither me or my partner knew the best process. However, since opening Rebicycle two years ago, we've learned a few things, so we've put together a few tips that every aspiring bike store owner should know:
1) Determine your target audience
The first key to opening a bike shop is to determine who you're going to sell to. Are you focused on the racing bike crowd or the mountain biker? Casual riders or the die-hards? The easiest way to determine your target audience is by identifying your own expertise, rather than what you think will be most profitable. If you build out your core, your business will grow organically. Once that happens and as your business grows, you can bring in experts to go after other audiences.
2) Figure out what products and services you want to provide
The most successful bike shops are very rarely a one-size-fits-all model. That's why, after determining your audience, it's critical to figure out which products and services your bike store is going to offer. Do you want to carry specialized bikes or mid-range? Will you be equipped for high end tuning or only simple repairs? These are incredibly important questions, as the products you carry and level of service you offer will be reflected in where you choose to open.
3) Secure a good distributor
Once you determine which parts you want to carry, it's time to find a distributor. Without a track record, it may be difficult to get anything on credit, so be prepared to buy the product upfront (once you have a few orders in, you'll be able to negotiate terms). After you've built up this first relationship, start reaching out to new suppliers – your first good relationship will help your credibility with others.
4) Find the right location
Now that you've determined your audience and products, it's time to find a location. When searching for a location, the customer, products and services you've chosen will be important in deciding where to open. For instance, if you're planning on offering mountain bikes, downtown may not be the right location. Conversely, if you're hoping to attract lots of walk-in traffic, you'll probably want to find somewhere on a main street. At the end of the day, where you choose to locate your store should be representative of how you expect to run your business.
5) Build out the shop
One thing that can make or break a bike shop is its layout. With so many parts and stations, every inch counts, which is why the best bike shops are sticklers for organization. When it comes to product, you need to make sure that your inventory is well managed and your shelves are stocked as efficiently as possible. As for your workshop, don't cheap out. You need enough space for your team to get things done efficiently and the right tools to get the jobs done.
6) Get a point of sale system
Full disclosure, I work for Lightspeed, but I also use their bike store Point of Sale system. With the ability to create work orders, book appointments (through a booking integration which ties into my social media platform of choice) and reorder parts right from the POS, I've saved countless hours. We tried doing the pen and paper thing before… if you're thinking of doing the same, trust me, don't do it.
The POS buyer's guide for bike shops
What's the best POS for your bike shop? Get 9 tips on how to cycle to success.
7) Hire the best staff you can find
When hiring your staff, the key is to find someone that fits with the business you're trying to build. Is this someone who can grow in their position? Does their riding style mesh well with the customers you're hoping to attract? These are the questions you need to ask before you hire anyone. However, it's important to note that this is an incredibly competitive industry. Good staff are hard to come by, so don't rule out paying your employees slightly more than the competitor. It's worth it to attract top talent, which will ultimately lead to better customer loyalty and increased sales.
8) Treat your customers as customers for life
Let's face it, if you're opening a bike store, you're probably not in it for the money. The margins on bikes and parts are incredibly low, and it's a really competitive industry. However, that doesn't mean you can't turn a profit. The important thing is that you treat your customers as customers for life. Go above and beyond for them and make sure they're 100% satisfied with the work you do. The better service you offer, the higher the customer's lifetime value will be.
9) Know your limits
The most important thing to remember when starting a bike shop is to understand your limits. Know what you're capable of and don't over deliver. If you're not comfortable or don't have the resources to do something, it's okay to not do it. The last thing you want to do is to commit to something that you can't achieve.
Then, once you acknowledge what you can and can't do, find the right people to help you fill in those gaps. With the right tools and the right team, the sky's the limit.
Connect your inventory directly to vendor catalogues
See why Lightspeed inventory management software is a fit for your business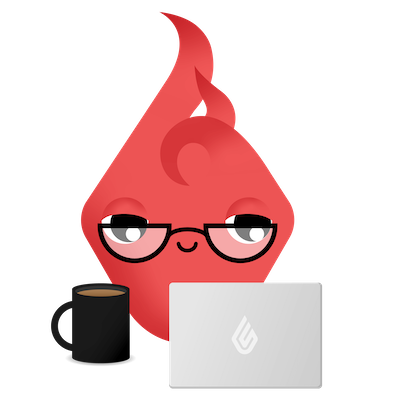 News you care about. Tips you can use.
Everything your business needs to grow, delivered straight to your inbox.