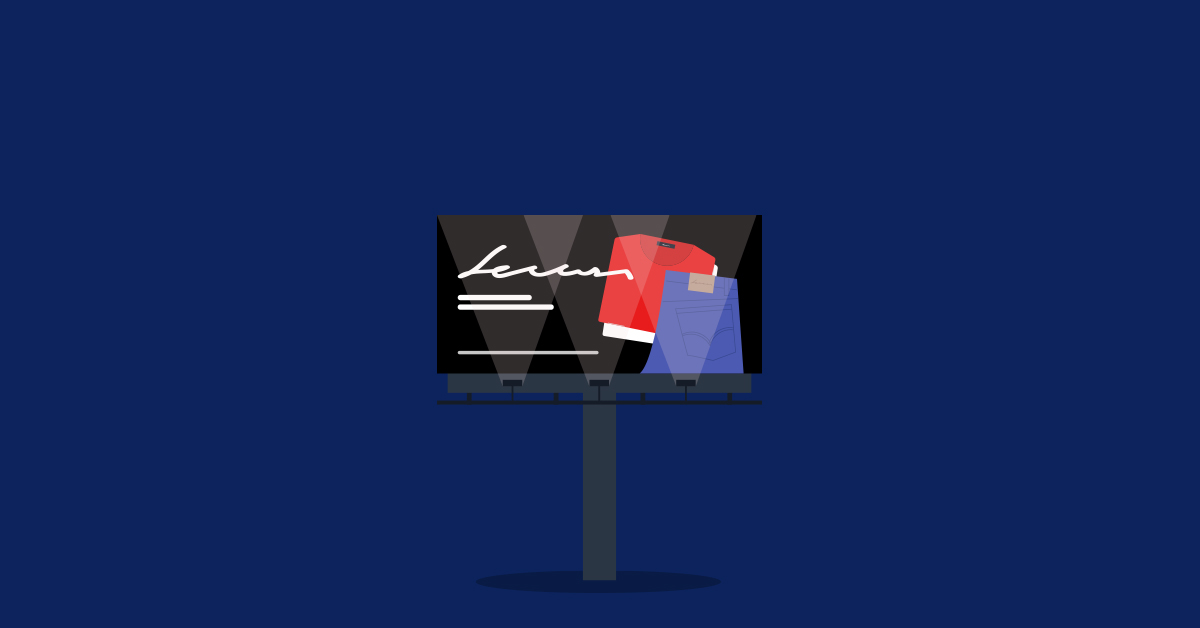 These days, online marketing is all the rage. Whether promoting a business through social media sites or online ads, it seems like marketing really has gone digital. But offline marketing can be just as effective in helping a business grow its reach and increase branding awareness.
Offline marketing is any type of marketing that is not done through the internet. This encompasses a wide range of mediums and formats, from TV and radio commercials to billboards and print ads. There are many different types of offline marketing, each with its own advantages and disadvantages.
Should you still be allocating budget to offline advertising? We think yes—let's go over why.
Prepare your business for the future of commerce
Download our free playbook and learn how to sell on different channels, boost loyalty and increase foot traffic with technology.
What is Offline Marketing?
Marketing is any activity that helps a company gain more customers and increase brand awareness. Offline marketing, then, is any effort that exists primarily offline, be that a television ad, local event sponsorship, newspaper ad and more.
With the rise of ecommerce, digital advertising—paid search, social media ads, YouTube spots, influencer marketing and the like—has become standard for businesses of all sizes. Some have eschewed offline marketing entirely, or have relegated it to a much lower portion of their budget.
Why is offline marketing important?
There are certain advantages to offline marketing that should afford it a place on your priority list.
With the notable exception of national television ads, it can be more affordable than digital marketing. Even when costs are comparable, offline marketing can have a higher ROI.
It also lets you target hyperlocal demographics to establish a community around each location, and it can help demonstrate your businesses' commitments to the markets you're based in.
How Does Offline Marketing Work?
Unlike digital ads, potential customers can't take action immediately with most offline marketing. The call to action is different—it seeks to be memorable first and foremost, to encourage people to remember your brand and create a positive association with it.
Remember that offline marketing is not a replacement for online ads; it's another tool in your arsenal. You should be using as multi-pronged a strategy as possible to achieve the best results.
How to market your business offline
To plan an offline marketing strategy, you first need to define your campaign and its objectives. This involves coming up with a budget and shopping around for ad placement. Some offline marketing venues cost more than others; for example, a billboard is much cheaper than a TV commercial. The next step is choosing where to run your ad—geographically, and/or what time of day.
For maximum impact, define your ideal outcome and pick your ad type based on that. Do you want to get the word out about a promotion? Try a local newspaper or radio ad. Are you looking to expand your brand awareness? A witty TV commercial will stick in viewer's memories.
Once you've approved a budget and placement strategy, your marketing team gets to work writing the ad copy and designing the ad itself. It's important to remember that not all offline marketing is exclusive to the offline world; usually, these ads are paired with some form of digital advertising, like banner ads or social media posts.
The final step is to track the results of your ad and measure your return on investment, or ROI. Since it's challenging to get exact numbers with offline marketing, you'll need to research certain effective metrics, including: impressions (how many people saw the ad) and cost per impression (how much each viewer cost). You should also take the time to compare your costs with similar online ads.
Don't be afraid to experiment. Try putting slightly different ads in separate local markets for stores that are performing similarly, and compare the results.
What are some key types of Offline Marketing?
There are many different ways to dive into offline marketing. Here is a comprehensive rundown of some common types of offline marketing platforms, and how they can help you grow your reach.
Radio ads
While you may be tempted to write off radio, think again: the potential for offline marketing is huge, especially since radio narrowly beats out television for reach across nearly all demographics. Like TV commercials, radio ads allow companies to convey their brand image and voice. In addition, they're usually less expensive than TV ads: a radio ad will cost your business between $200 to $5,000 a week, with a production cost in the low thousands.
As they're short and audio-only, radio ads aren't the best place for detailed information about products. It's more effective at getting customers excited about your brand (or any promotions you're running locally).
TV ads
Although TV ads are expensive (premium spots can go for hundreds of thousands to millions), they provide a great way to grab people's attention quickly. They can be creative and make your product really stand out from the crowd.
To get the most punch out of your TV ads and your radio ads, consider an offline marketing strategy that combines the two for one campaign. For example, you could produce a commercial, and then create a series of short radio spots calling back to the taglines used in the TV ad.
Promotional items
Promotional items remind customers of your business whenever they interact with them.
For example, small flashlights or USB drives with your company logo on them will help build brand recognition and show customers that you appreciate their business. How you distribute these items depends on your budget and how much time you have to work on the promotion.
Events and workshops
Marketing doesn't always mean running an ad. Running an event or hosting a workshop can bring potential customers to your store and create positive brand affinity as well. People who may have not thought of visiting one of your locations will now have a reason, and once they're in the door, your expert sales team can work their magic.
Costs for this kind of offline marketing vary widely—do you need to hire outside experts? How will you get the word out about your event?
Billboards
While other types of marketing, particularly online marketing, have come to dominate the average advertising playbook, don't count billboards out. While their size and placement on roads means your copy can't be as in depth as with, say, a magazine ad, they're an effective hyperlocal offline marketing tactic.
Depending on the type of billboard—classic or digital—costs to run one will range between a few hundred and a few thousand.
Magazine ads
This type of ad is usually inserted into a targeted magazine that's read by your target customer demographic. While these ads will generally have a smaller potential audience than a television ad, they'll also be a lot more targeted: anyone reading the magazine is sure to be interested in your industry.
Magazine ads can cost a few hundred dollars to run, or tens of thousands. This makes them more affordable than television ads on major networks.
Newspaper ads
With this kind of offline marketing, you can decide between running ads in local, regional or national papers. Papers local to your outlets will be the most affordable, while national papers will cost a lot more. You may have the opportunity to run ads in both the digital and printed version of a paper at the same time.
Keep in mind that newspaper readership is dropping, so you might not want to turn to newspaper ads as your primary offline marketing efforts. Consider using newspaper ads to promote events and sales at nearby locations so your budget is freed up for more effective tactics like direct mail.
Flyers
Flyers are perfect for when you want to get the word out about an upcoming event or sale at a particular location or online. They're also a great way to get your brand in front of people who may be interested in what you offer.
However, flyers may not mesh well with high-concept, luxury brands. Skip this tactic and try a radio or magazine ad instead.
Sponsorship
Sponsoring an event or organization is a great way to reach your target market offline. If you sponsor an event or organization that your target market is likely to be interested in, they'll be more likely to learn about your company and what you have to offer.
One example of a company using sponsorship successfully is the car rental company Avis; they've sponsored several major sporting events like the Olympics and the Super Bowl.
Direct mail
The decline of direct mail has been greatly exaggerated. In fact, direct mail has a higher ROI than most types of online and offline marketing, including paid search. Only social media and email beat it.
Obviously, spam is bad. You don't want to be sending out so much direct mail that potential customers start associating your business with negative emotions instead of exciting opportunities. But the occasional direct mail campaign, especially if it contains a promotion, still has an impact and is worth being part of your budget.
Business cards
This type of offline marketing won't work for all retailers—you'd likely not pick up a business card for a discount retailer, after all. However, if you offer services or local delivery, a business card might help you stick out in a potential customer's mind.
Slip cards into bags and online orders, and have them displayed for taking at checkout.
What are the Biggest Advantages of Offline Marketing?
The biggest advantage of offline marketing is that it can be very targeted for location and interest. You may not reach as many eyes as you would with online ads, but the people who do see your ad are more likely to take action (or convert) than those reading about your ad on a website.
For example, if you're trying to increase foot traffic to a particular location, it might make more sense for you to place a billboard down the street from your brick and mortar store than to set up an online advertisement targeted at a wide net of people, many of whom cannot actually visit your shop.
Or, if you're looking to target professionals with a specific, informed interest in your products or services, a magazine ad in a niche interest magazine will put you in front of people who are more likely to be interested in what you have to say. While you can do something similar with digital ads, a strategy that marries online and offline marketing will have even more impact.
Offline marketing also gives you the chance to create brand awareness and establish a company image through localized visuals and accurate messaging, so that your marketing efforts feel authentic and tied to your business's community.
What is the Biggest Drawback of Offline Marketing?
Unfortunately, offline marketing can also be difficult to track and measure. For example, it's difficult to find out just how many people saw an ad and were influenced by it, and this means you'll need to do that legwork yourself by tracking sales, measuring sales increases over time, and so on.
This is why in the battle of offline vs. online marketing, there is no clear winner and it's important to think of offline marketing tactics as a part of a larger, more comprehensive overall marketing strategy.
Unique Ways Companies Have Used Offline Marketing
There are countless unique ways that companies have used offline marketing to reach their target market. Here are a few examples to spark your imagination:
Purina has a program called "Paws for Pets," which helps shelter animals find homes. They print adoption flyers featuring photos of adoptable pets and distribute them in local, high-traffic areas.

ADT has a program called "ADT Cares," which helps victims of domestic violence. They print "Stay Safe" cards featuring contact information for local domestic violence shelters and distribute them to victims' homes.

Denny's often holds grand opening events where free food and other prizes are given.

Ford has a program called "Drive 4 UR School," which raises money for local schools. They print donation forms featuring the school's logo and distribute them to local businesses.

Back in the '80s, Pepsi had a nationwide taste test to prove that people preferred Pepsi to Coke. It worked to Pepsi's advantage; the majority of taste testers chose Pepsi over Coke, which led to an increase in sales for Pepsi.

Coke has also used an offline marketing strategy by sponsoring the Olympic Games for many years. You couldn't turn on the TV or see an ad for the Olympics without seeing Coke's bright red logo right alongside the rings.
Is Offline Marketing Outdated?
Never underestimate the power of offline marketing. Even though more and more people are doing business online, offline marketing is still an incredibly effective way to reach your target market. Many customers still prefer receiving information about products and services through offline channels.
Most people don't even realize that they see offline marketing every day. It's everywhere, from the ads in your local newspaper to the flyers taped to telephone poles on your local street. Offline marketing efforts can feel large, or small, but never underestimate the power they might have.
Even Amazon uses offline marketing tactics. When an Amazon package arrives, sometimes it comes in a box with a new show or event displayed on it—Amazon just advertised to you even though you already bought from them.
What Else Should I Know About Offline Marketing?
Offline marketing is only part of a good advertising strategy. Although physical, offline ads are usually more affordable than online ads, they don't always turn into sales on their own. Some types of offline marketing are also harder to track than others; for example, it's nearly impossible to tell exactly how many people saw your billboard ad.
Since you're using ads that don't allow you to go into as much detail about what you offer, it's even more important to make sure that everything you put out conveys the right tone and message. If people get the wrong idea, they may not be willing to take the extra step of looking you up online.
Above all else, be data-driven
It's true that it's easier to track specific data points with digital ads, but that doesn't mean you should write off the impact of offline marketing. Offline marketing is your chance to reach out to local customers, give your brand legitimacy and boost awareness of your business as a whole.
And with the right technology in your stores, you can track the impact of offline marketing campaigns using metrics like total sales trends. Want to know if that new billboard is boosting your flagship's revenue? Curious if your magazine ad campaign improved your end of year sales? Try using a point of sale like Lightspeed to capture and examine data.
That's not all Lightspeed can do. Watch a demo and see for yourself.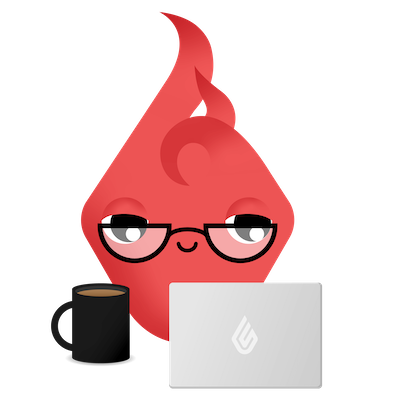 News you care about. Tips you can use.
Everything your business needs to grow, delivered straight to your inbox.