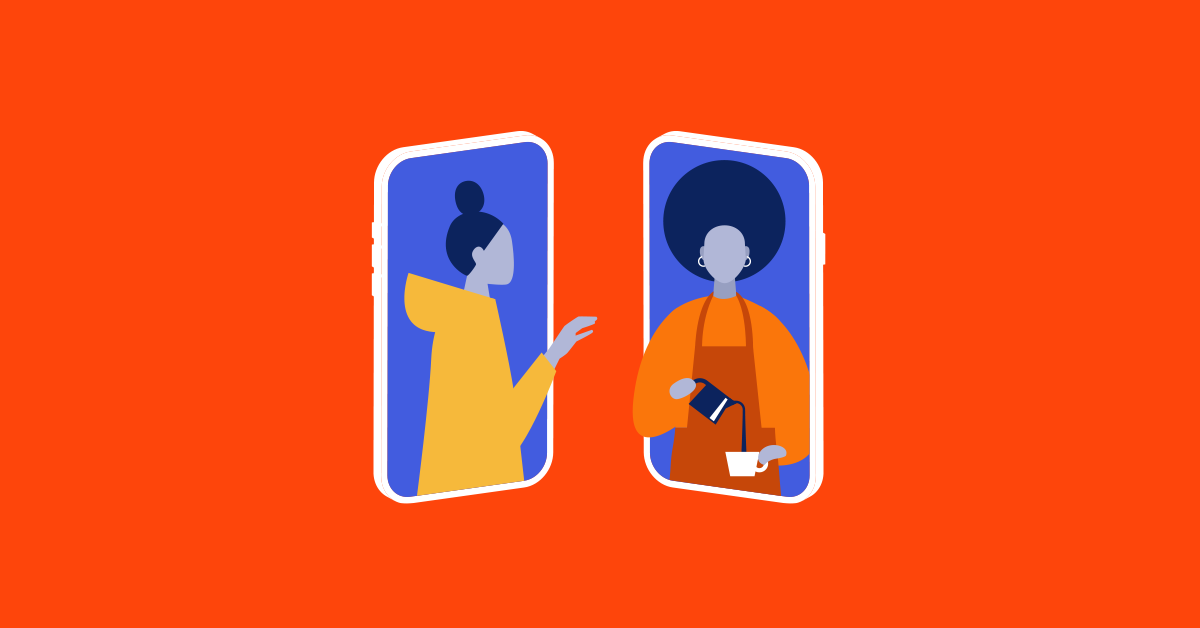 COVID-19 is forcing us to reinvent our relationship with customers and how we serve them. Customer needs have not disappeared, but merchants are being forced to show their resilience and rethink how to meet them and adapt to the new reality.
Containment measures, social distancing and the emphasis on sanitation measures are already causing consumers to explore new ways of purchasing that are likely to persist even once this pandemic is behind us.
In this article, we'll explore three challenges merchants face with COVID-19 and how to overcome them and remain transactional while adhering to the containment measures in place.
Let's dive in!
Learn how to bring your retail business online
Becoming an omnichannel business means you're ready for whatever life throws at you—from extended store closures to evolving customer expectations. Learn how to bring your products online and start selling fast with our free quickstart guide.
Challenge 1: Effectively communicating products and services offered
How do you keep customers informed on which products are available and the estimated shipping delays given all the constraints to your supply chain and order fulfilment processes?
To be effective, communicating with customers through COVID-19 needs to be timely and done on multiple channels: Through your website, emails, social media accounts and even your storefront.
First, let your customers know whether or not you're open and how you're adapting your service. For Ruti, a ready-to-wear boutique with 10 stores across the United States, that meant taking their styling consultations 100% virtual.
For a boutique that's known by customers for their expert personal stylists, Ruti's mission was to keep that customer experience intact despite social distancing measures. Innovation is derived from challenges that need to be overcome and, for Ruti, that meant booking virtual style consultations through video chat.
"Our customers are alone at home and just to speak to someone is nice–even if it's just about regular stuff," says Sharon Segev, Ruti's CTO. "Not everyone buys online and that's fine, but we maintain the customer's relationship with our brand."
Challenge 2: Limiting physical contact
Social distancing is the biggest constraint brought by various COVID-19 measures. In some cases, merchants are allowed to stay open but the number of customers allowed in the store at a time is limited. In most cases, however, brick-and-mortar locations are closed and both customers and employees are staying home.
The previous customer experience model simply doesn't promote social distancing as is, which means retailers need to innovate new ways to serve customers safely. Asides from setting up an online store as fast as possible, one way for merchants to do just that is by offering contactless repair services.
Contactless repair service
One way we're seeing sporting goods and bike shops adapt is by offering contactless repair services. Here's a breakdown of what that customer experience looks like step by step:
1. The customer books a bike repair appointment online and is sent a confirmation email with a bike rack number and a code.
2. On the day of the appointment, the customer drops their bike off at the store, using the code to safely lock their bike to the bike rack with their designated number.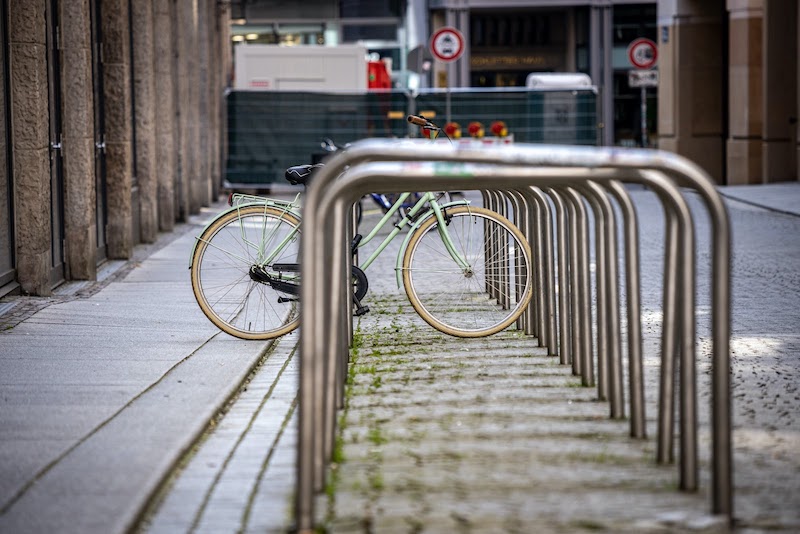 3. A store employee picks up the bike, cleans it and inspects it. Once they're done assessing what repairs are needed, they send a detailed quote to the customer.
Sometimes repairs require replacing parts altogether. Since a face-to-face consultation to review what needs to be replaced and the cost is no longer an option, merchants can include their recommendations, photos and costs in the interactive quote they send customers.
The customer will see your recommendation, approve them online and leave a deposit payment.
QuoteMachine offers a lot of flexibility with its online quotes like adding pictures and capturing online payment. If you use Lightspeed, you can create an online invoice directly from the work order using QuoteMachine, an online quote integration that gives you the flexibility to add pictures, recommendations, online payment and to book an appointment to pick up your repair.
4. The customer selects their preferred payment option from the quote and pays a deposit.
5. Once the repairs are done, the customer receives an invoice with a link to book a pick-up appointment.
6. The customer unlocks their repaired bike using the same code provided in the appointment confirmation.
7. The invoice is automatically paid once the repaired bike is picked up.
The scheduling software plays a critical role in this experience. You need a system that lets you send reminders and has a centralized calendar that lets you see upcoming appointments and schedule staff accordingly.
For Lightspeed users, Booxi is a comprehensive integration for appointment scheduling. Once you've connected a scheduling system to your calendar, you can share a link to book appointments virtually anywhere, from your Facebook page to your website and in emails.
Look at how bike store Via Ciclante offers different repair services, along with the ability for customers to book an appointment through their website.
Challenge 3: Adapting to new buying patterns
People still need to make routine purchases, only now, they're presented with more challenges to make those purchases.
Savvy retailers are offering a solution to that problem by offering recurring or periodic orders. This can be an especially viable option for pet store owners to sell things like dog food or cat litter.
Depending on their shipping address, you can have sales associates with a driver's license deliver the goods to the customer's front door. Rather than have the customer come to you, find innovative ways to come to them and provide them with the products and services they need while they self isolate.
Recurring special orders
The on-demand liquor delivery business has surged in popularity in the wake of COVID-19. Their service model serves as an interesting way merchants are adapting to new constraints around commerce. Here's what that buying journey typically looks like:
1. The customer answers a series of predefined questions from a Facebook chatbot. Don't be alarmed and think chatbots are hard to set up. It's easier than you think and Falcon.io put together an informative guide on the topic!
2. The customer receives a pre-defined interactive price list and confirms their selection. Every week, you can prepare a list of specials or deals and notify your Facebook audience once they're live. QuoteMachine has a nifty tool for preparing and updating online predict lists like the one you see below.
3. The customer selects a delivery frequency and pays for the first order from the online price list.
4. The customer receives weekly deliveries charged automatically using the credit card on file.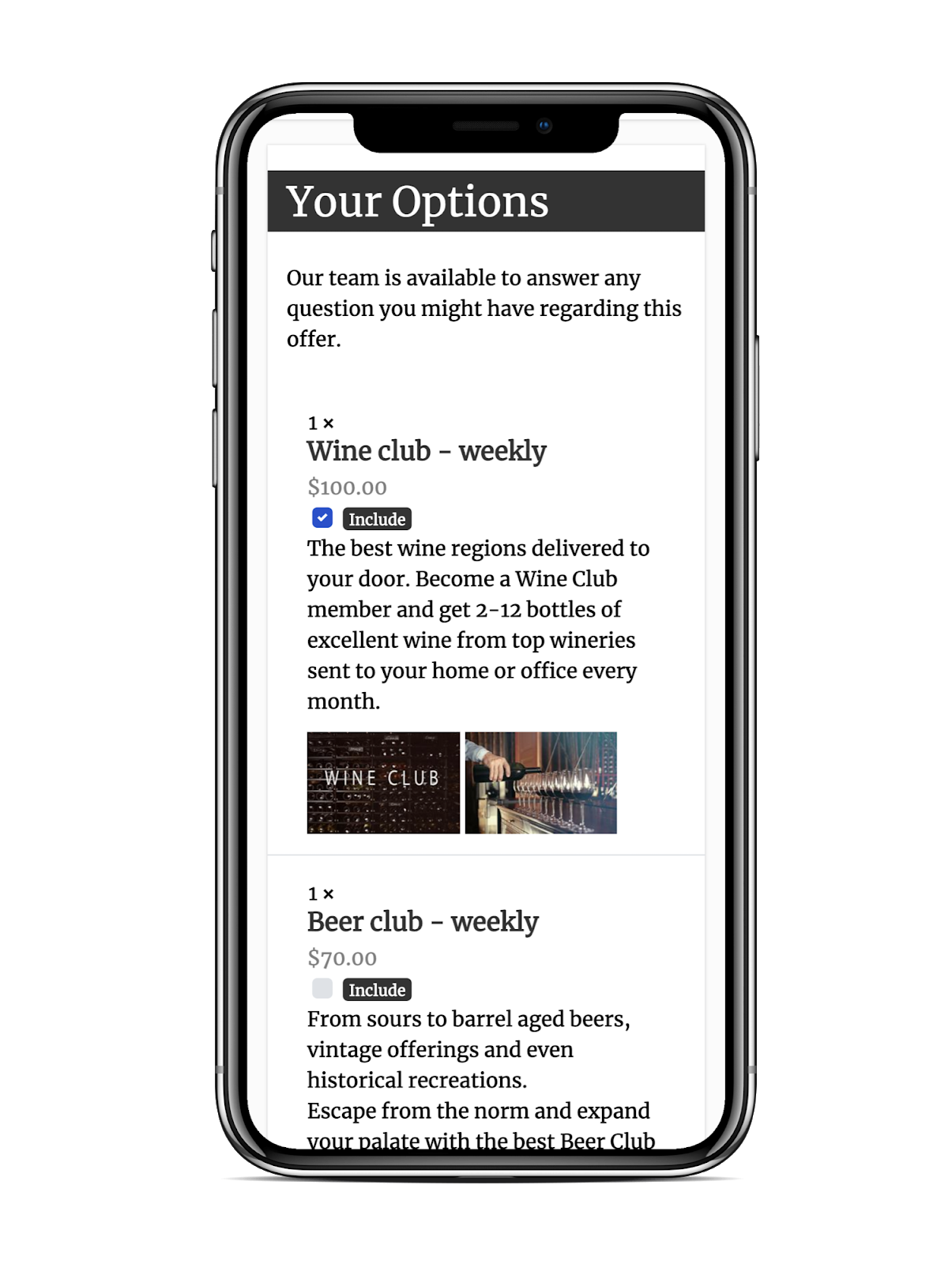 Recurring orders are a great way to unlock consistent sales and solve a problem that most people are facing in the wake of COVID-19.
During challenging times, resilience is key
Merchants have been forced to accelerate their digital transformation and find new ways of serving their customers and communities. The most critical step is to bring your brick-and-mortar store online.
Changes to the way people shop are likely to stick around post-pandemic. The initiatives you take now to transact with customers online will position your business for success now and in the future, as consumers continue to adopt digital commerce into their everyday lives.
With the right mix of tools, smart use of your website and social media, retailers can survive COVID-19 and thrive once things return to a new normal.
Are you interested in getting set up online and implementing the strategies in this article? Our team of retail experts are here to help.
Talk to our experts today
to learn how to future-proof your business with Lightspeed.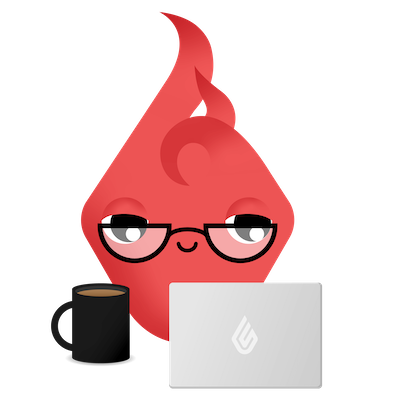 News you care about. Tips you can use.
Everything your business needs to grow, delivered straight to your inbox.