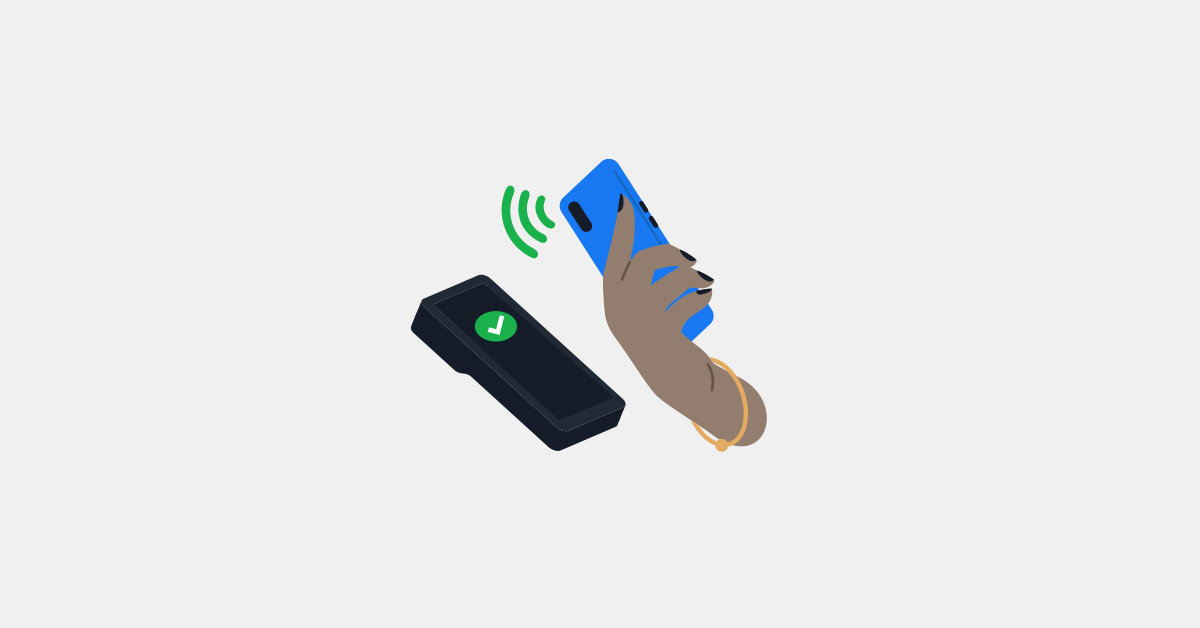 Ironically, one thing that remains constant in retail is this: customer preferences are always changing. Mobile payments are proof. Just a concept a few years ago, they've now reached a stage where shoppers get frustrated if they can't make a quick contactless payment with their mobile.
Mobile payments aren't just one more thing that you need to do to keep up with growing customer demands. They can actually be a huge boon for your business, allowing you to run more sales more quickly through your POS, accept payments on-the-move and even navigate getting paid during curbside pick-up or marketplace days.
In this article, we'll explain:
Here's a simple explanation of what mobile payments are before we dive into how they can be useful for stores and online shops alike.
How to choose the right credit card processor
Learn what to look for when shopping for your first, or your next, credit card processor.
What are mobile payments?
Mobile payments are any form of payment that a buyer makes to a retailer or ecommerce store via a mobile device such as tablets or smartphones. Mobile payments include both mobile money transfers and mobile wallets.
How do mobile payments work
The technology used for mobile payments is known as near field communication (NFC). This contactless technique uses radio waves to deliver data in short bursts. NFC payments are faster than EMV chips or magnetic stripes used in physical debit and credit card transactions. With NFC, you can pass data from one device to another over radio waves, as long as the devices are in close proximity. It's a similar concept to Bluetooth, but uses far less power.
Once you've installed a new POS system to accept mobile payments, your staff won't be swiping cards through the system anymore. Instead, customers will be able to simply tap their mobile phones over the terminal. Depending on the type of smartphone they own, they may need to punch in a pin on their own device or approve the transaction with their own facial ID.
5 reasons retailers should accept mobile payments
By catering to the broadest range of customer preferences, retailers benefit from higher conversions, sales and revenue. "Offering multiple payment options results in lower checkout abandonment, better security, and more satisfied customers," said Leanna Serras, Chief Customer Officer of FragranceX, an online perfume store.
1. They gel with retail in 2022
A lot has changed in payments and shopping since the pandemic made an unwelcome entry into all of our lives. For retailers, one of the early impacts was the need to change how they accept payments. From QR codes to contactless payments, the shifts were all designed to make paying safe, quicker and more nimble. Mobile payments are central to the new world of retail, where you may need to:
Offer curbside pickup: Mobile payments can free up staff to bring the POS to customers who prefer curbside pickup, allowing them to avoid coming inside the store.
Deal with long lines:

Buzz at the store is great. But long lines can be a mixed bag if you don't have a way to keep that foot traffic moving. With mobile payments on POS-enabled iPads or Android tablets, you can keep everyone happy.

Sell at markets:

Mobile payments are also a great fit for markets, where you might be setting up your stall in different locations on different days.
2. Customers love them
Mobile payments help you to accept new forms of payments your customers are using more and more in their daily life, whether that be Apple Pay, Google Pay or Samsung Pay.
"Retailers should be willing to accept these payments and other types of payments because it's better to be over-prepared than underprepared," said Michael Cummins, Director of Finance at Insurance Geek. "People pay in many different ways, so it is important to make the process as seamless as possible for customers so you can land your sale."
Patrick Crane, the CEO of Love Sew, agrees. "Giving customers the opportunity to choose and use their preferred payment channel enhances the customer experience by making it super convenient for them to pay for their purchases."
3. They make the sales process simpler
Accepting mobile payments is a strategic way of minimizing purchase friction at the point-of-sale/checkout. "Accepting mobile payments is also a highly effective way of improving cash flow to your business, which can help you optimize inventory management, and help you cater to unexpected or emergency business expenses," added Crane.
Once you make the initial hardware investment, it can also be pretty affordable to accept these forms of payment, according to Ann Martin, Operations Director at CreditDonkey. "Fee structures will vary from service to service, but most are light on up-front or annual fees and heavier on per-transaction fees, meaning that there are lower barriers to entry. That said, these fees can sometimes be higher than for other forms of payment, cutting into your profit margins."
4. They're a great fit for ecommerce
We've all spent more time doing online shopping in the past few years, whether it was for daily essentials or some retail therapy. As shoppers seek out more and more convenience in the way they browse for, buy and receive their product purchases, mobile payments are likely to only grow in appeal.
Making it easy for people to buy your products with a smartphone is not just a smart move in 2022: it's table stakes for retailers, who want to earn more from their online store in the years ahead. Digital wallets can help you reduce cart abandonment by offering online shoppers one-click checkouts with Apple Pay and Google Pay.
5. They're fast and secure
Mobile payments are secure too, as Vicent Choi, the CEO of UK-based Pomelo Pay explains. "They make use of tokenization which ensures that even if criminal parties acquire sensitive information it will be substituted with random numbers, rendering it useless," said Choi.
"Mobile payments also facilitate fast payments. Customers don't need to fumble around for cards or cash. These little time savings add up and retail stores will be able to process transactions even faster which improves efficiency," he added.
Mobile payment options only share the user's card details only once. Every payment is associated with either a near-impossible to replicate digital signature or a one-time code. Merchants or other shoppers never actually 'see' the buyer's credit card number.
Choosing a provider
If you're close to making the move to mobile payments, then it might be a good idea to try before you buy.
"This way, you can explore and practically learn if a mobile payment processor is a right fit for your business," said Michael Hass, the founder of Angry BBQ, which takes part in Amazon's affiliate advertising program. "You can assess how easy it is to use, how it looks on mobile devices and how seamless it is to switch payment methods, among many."
How to accept mobile payments as a retailer
Merchants that sell online need to sign up for a merchant account and payment gateway to allow mobile payments, according to Serras, of FragranceX.
"Merchant accounts are intermediary accounts used to hold funds from ecommerce sales before they are transferred to your account," said Serras. "A payment gateway is a digital gateway that sends the customer's details to a payment processor, which then contacts the bank to authorize the payment to your account."
You'll also need a POS system to accept mobile payments in-store and online. The most important step is choosing a point of sale device that has hardware that supports this capability.
To accept mobile payments, you need to get a payment terminal that is equipped with NFC and works with a payment processor that accepts Apple Pay and Android Pay.

You'll find that many EMV-ready devices also offer NFC capabilities. You should consider choosing one that has both to maximize their return on investment in technology.

But EMV and NFC are completely separate technologies, so you can support one without supporting the other if you want to.
How Lightspeed can help
We recently launched Mobile Tap for Lightspeed Payments, to help merchants in the United States accept payments with just a quick customer tap anywhere in store. Talk to us today, if you're ready to start accepting more mobile payments in-store and online.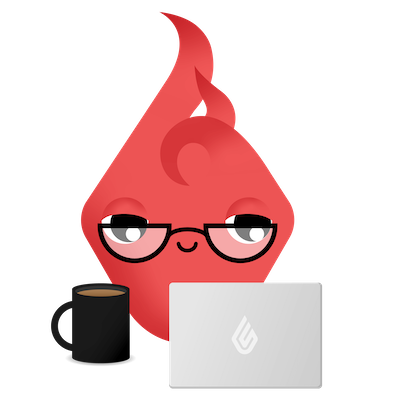 News you care about. Tips you can use.
Everything your business needs to grow, delivered straight to your inbox.