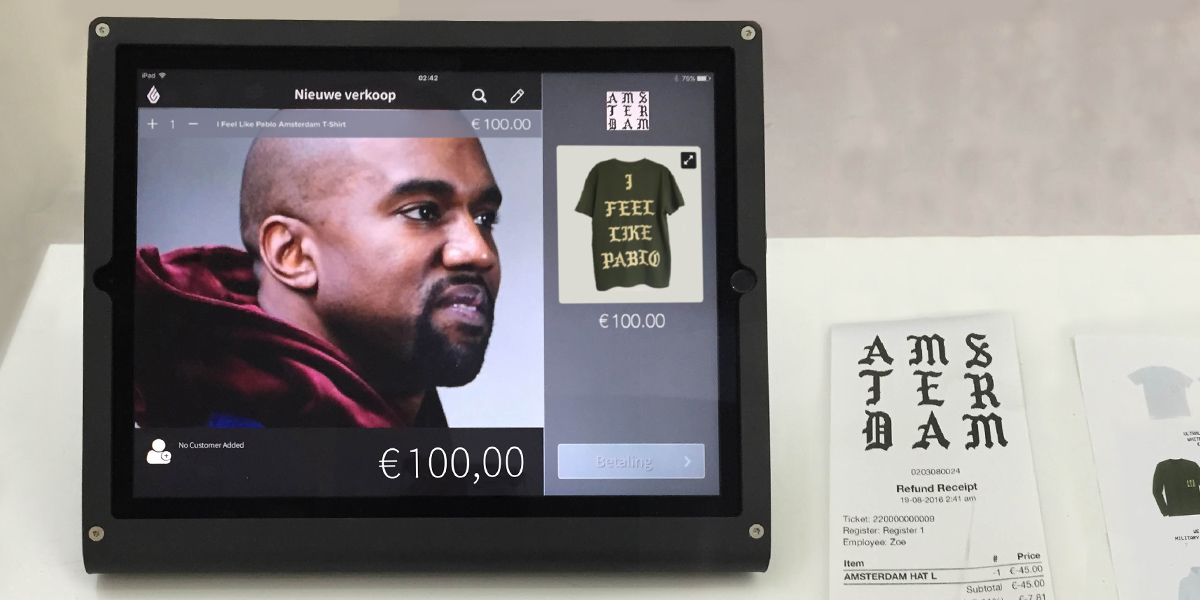 Think opening up your own pop-up store from scratch with just 48 hours on your watch is impossible?
Well, you'd be wrong.
This is exactly what Kanye West did with his Pablo Temporary Store, in the Rozengracht in Amsterdam. To process hundreds of payments quickly and efficiently, they chose to use Lightspeed Retail. The POS system for the pop-up store was set up within 2 days, with three mobile checkouts — an iPad Pro and two iPad Airs, mobile payment systems, personalized displays and receipts.
"We received a call and were told that a Universal Music Group A-lister wanted to open up a pop-up store and needed a checkout system," said Sjeel Koster, Marketing Project Manager at Lightspeed. "Of course, no problem, we said. What we didn't know at that point was that the pop-up would open only two days later." The same day, the team who were organizing the pop-up passed by the Lightspeed office in Amsterdam for a quick demo and some information. "We only found out that Kanye West was the A-lister in question at the very last minute." Just 48 hours later, hundreds of people were lining up outside the pop-up for Kanye West's latest collection, named 'Pablo'.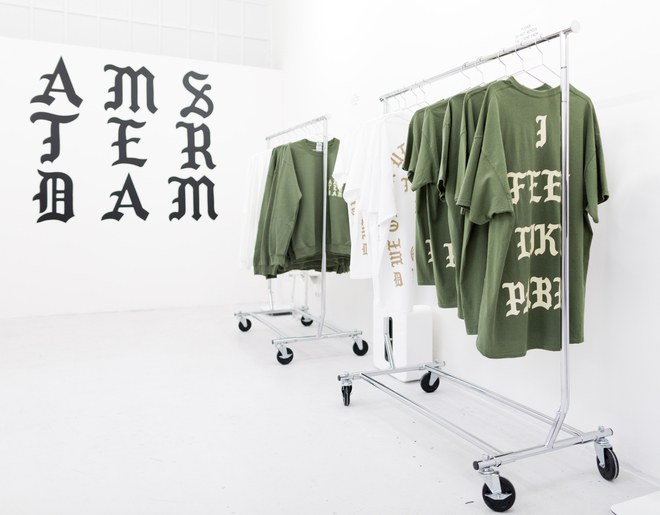 A 48-hour countdown
It's not common for an entrepreneur to open up a store the same week they start planning it; let alone 2 days after. But it's absolutely possible! After a quick training session, the Kanye pop-up team could import items into the POS software, and process payments. With access to all inventory data, the sales staff were able to instantly see stock levels on their iPads and find out whether an item was still in stock or whether to offer any related items.
Lightspeed's reporting system showed the team which products were selling in real-time. And Kanye could follow his profits on his iPhone or from behind his computer at his home in California.
The store was open for just three days, but that can be enough time to make incredible sales – Kanye had already proved this in New York.
Even if you're not a famous rapper, a pop-up can be very rewarding and have amazing results. Health and sports brand Jogha, which opened a pop-up store in Amsterdam in April is another great pop-up success story. The owner Aranka had no previous pop-up experience, but a very profitable online shop. Her pop-up shop was a huge hit, helping her to significantly boost her sales and increase her social media following.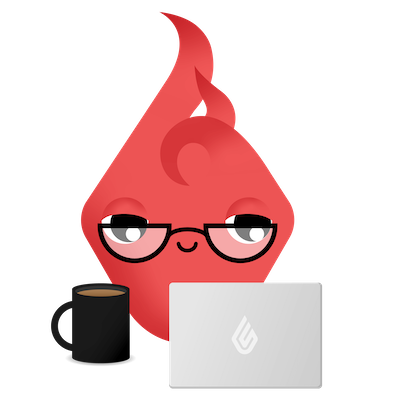 News you care about. Tips you can use.
Everything your business needs to grow, delivered straight to your inbox.