The iPad POS system to sell where your customers are ready to buy
Sell, manage and show your products from anywhere with an iPad POS.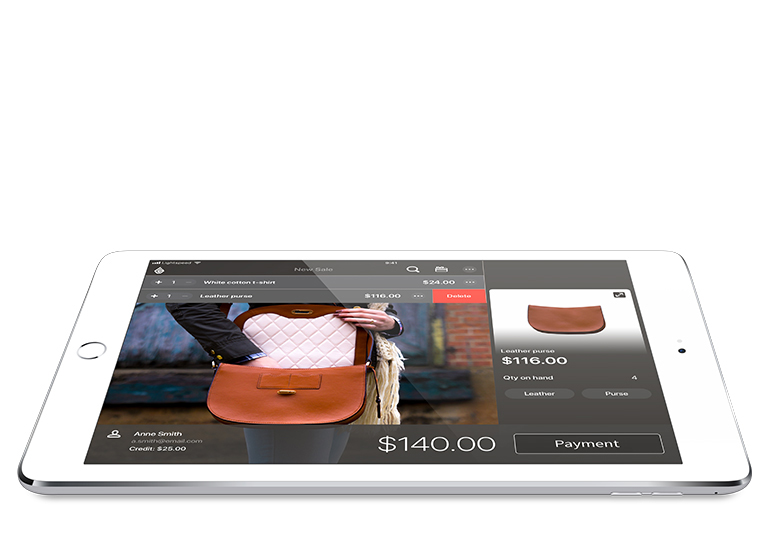 Same features. Different device.
One piece of hardware, maximum mobility, and everything your business needs to go further.
Inventory management
Mobility & cloud
Reporting & analytics
Integrated payments
Multi-store
Customer loyalty
Integrations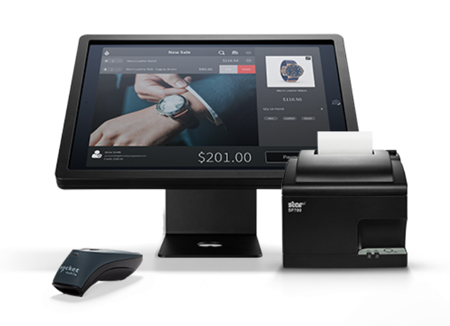 Badichi Belts
"

Everything is very smooth, very easy to maintain, and it's on the cloud. If you're not moving forward with technology, you're disappearing.

"
Yimon, SoHo
How do I use an iPad POS system?

Once you download the app onto your tablet and get it set up, you use the system the way that you would any other POS system — except with the benefit of being mobile.
How will an iPad POS system help me versus a desktop POS?

Help your staff keep up with customers using a mobile POS system. Equip them with on-the-spot interactive products, secure payments and the flexibility to use an iPad POS retail system as they walk the sales floor. Keep your tablet POS portable with the addition of a wireless cash drawer, barcode scanner and receipt printer.

Having a branded retail point of sale system at your disposal anywhere on the sales floor helps you offer a truly exceptional customer experience, which will help you sell more. Eliminate long line ups by checking customers out from anywhere in the store. Save time and answer questions on the spot by instantly accessing product information. Make changes in your store by analyzing hourly, daily, weekly or monthly reports. Bring your customer service to the next level with a mobile POS system.
What's the real benefit of mobility?

A POS system for iPad will help you take your retail business wherever you want to take it. Connect to our world-class omnichannel technology, expanding your brick-and-mortar business to new physical locations or to the online world. There are no limits to where your business can grow.
How will an iPad system help my employees?

The more information that your staff has access to on the tablet POS, the better they'll be able to answer customers' questions. With an iPad retail point of sale system, your sales associates will have access to real-time inventory information, product details and recommended products. Help your staff make the most out of every customer interaction and make every single customer's experience unique.
Won't an iPad create a colder in-store environment?

You can't put a price on a personal connection. Despite all the shopping options available, customers continue to be more loyal to retailers who create personalized customer experiences. Create customer profiles within your retail point of sale system that include purchase history, contact information and custom notes to ensure that each store visit is unique and tailored to the customer.
How will an iPad help me strengthen my brand?

Customize your point of sale to fit your retail store's image to build the strength of your brand. Instantly upload your logo and change your iPad or tablet background so that your sales associates offer a unique sales experience every time they show products to the customer directly on the iPad POS retail system.
How do I set up the app?

The first step to getting your POS ready to go is downloading the app. From there we're with you every step of the way — every single new customer that signs on with Lightspeed gets a personalized onboarding session with one of our product experts. As you add products and learn to process sales with the system, we have online guides as well 24/7 technical support experts available to make sure you.
Can I use iPad POS with my own payment terminal and hardware?

From scanners to an iPad POS stand, Lightspeed is compatible with several types of hardware and payment terminals, depending on your region. To confirm whether we support a specific piece of hardware or payment processor, you can either speak to one of our agents or check out our support page.