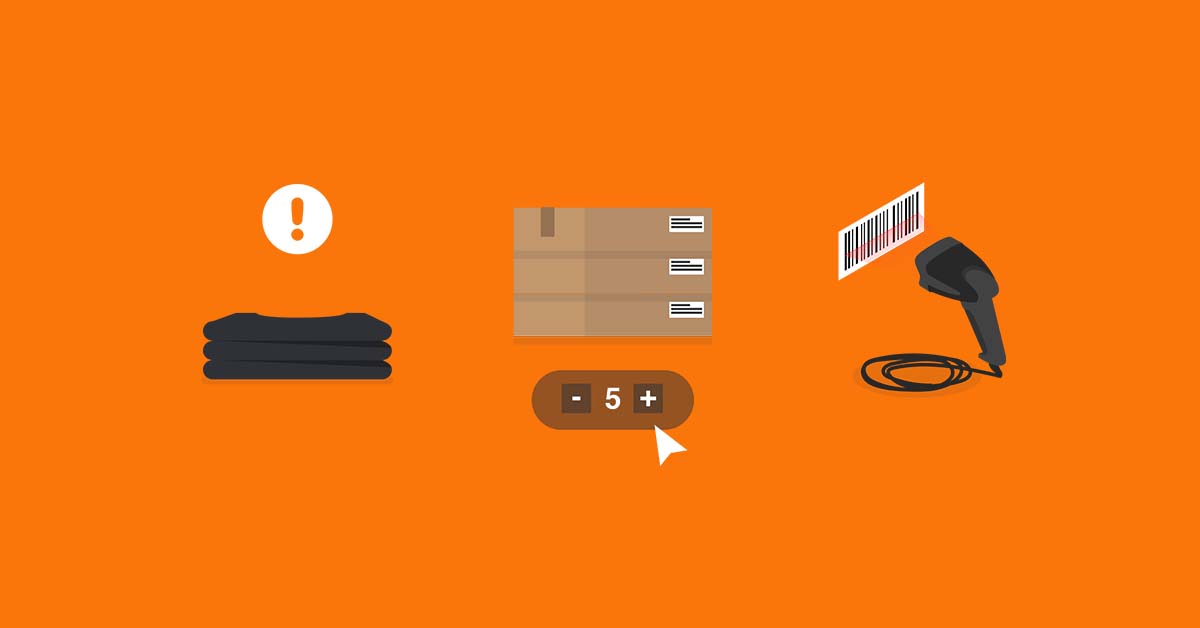 "My company sells dog wellness supplements so we constantly evaluate and cycle our products to be at maximum freshness and effectiveness," said James Shalhoub, co-founder of Finn, a sustainable dog wellness company. After a year of business, said Shalhoub, retailers should have reliable data about the products that sell well and those that can be phased out of their inventory. Now it's time to put that data to use in an inventory cleanup.
Finn is just one of the millions of retailers actively managing inventory each day.
This article will cover:
Let's start by looking at why inventory cleanups are important for retailers like you.
Save time with our inventory management template
Start running a more streamlined and organized business with our free
Why you should clean up your inventory
"Inventory is cash on your shelf, said Rob Coon, Chief Commercial Officer of Dotcom Distribution, a third-party logistics provider for ecommerce brands. "There should be no emotional attachment to it. There is no sense in paying to simply store a product in a warehouse, so if an item is not selling, it should be dealt with efficiently."
Here's how to do it.
Step 1: Get the truth about stock levels
This is when your staff counts, records and categorizes every single item of your stock. Do this at least once a year, although more regular inspections are a good idea too.
"By verifying your inventory regularly, you can ensure that your list corresponds to what is recorded in your records," said Jeff Mains, CEO of Champion Leadership Group.
You'll also be able to spot any issues with your record-keeping. Even the most meticulous record keepers may overlook a transaction. The number of products you have on paper may differ from the number of units you have in your stock. Physical inventory balancing helps you identify inaccuracies by comparing your records to the actual goods on your shelves.
Step 2: Understand patterns in demand
"These patterns offer insights into which products to discontinue and which ones you need to order more of," said Patrick Crane, CEO of Love Sew. "Demand patterns guide you on establishing the right volume of a product that you should order. These benefits contribute to more efficient and cost-effective inventory management," he said.
Step 3: Find out about your excess stock
Overstock is high on the list of things that businesses should avoid, according to Chris Muller of DoughRoller. "Apart from taking up valuable backroom or shelf space, excess inventory locks up funds and prevents you from reinvesting in your firm or purchasing items you genuinely need."
Step 4: Knowledge gaps
Modern retailing is based on the principle of continuous replenishment, said Mark Surprenant, the General Manager at Bennett Packaging. That means filling the store with fresh new products and maintaining high levels of stock to ensure that customers are presented with a wide choice of products. Surprenant said the problem is that while many retailers monitor the performance of individual products, "few have any formal system for assessing the inventory turnover of their entire range."
What to look for during inventory cleanups
During any physical inventory count, you should be looking at the data for several key areas.
Step 5: Sales performance
When looking at sales performance, pay attention to how many items have actually sold and how long it took them to leave shelves, suggests Kamyar Shah, CEO of World Consulting Group.
"This will help you understand customer patterns and determine if it's worth having in your inventory moving forward," said Shah. "This also goes for seasonal items. See which ones are taking the longest to get rid of and have a sale for those items so you can be prepared to buy things people actually want when that season rolls around again."
Step 6: High-selling merchandise
High-selling merchandise should be prioritized by retailers and they should always have some left in stock, whereas unsold merch should have its production seized and the leftover stock sold in factory outlets or through discounted deals.
Step 7: Low-selling / unsold merchandise
There are few retail products that improve with age, according to business coach Tyler Martin, of ThinkTyler. He suggests retailers examine seasonal stock with several questions in mind:
Will these things deteriorate in your warehouse?

Will the boxes fade away? Does dust accumulate?

Will the manufacturer replace the item with a more recent model?
Once you've gone through these steps and got a better sense of your stock situation, you can begin to solve your inventory problems.
How to use cleanups to sell more inventory
Here's what you can do with a fuller picture of your inventory.
Improve inventory ordering
Forecasting and communication are key, according to Rob Coon, Dotcom Distribution's Chief Commercial Officer. "Before running any promos that may increase order volume, confirm the warehouse can get the labor they need, supplies are ready, there are enough pack stations and the product is slotted for the anticipated volume," he said.
"The more a promotion is anticipated to differ from 'regular day' processing, the more planning and internal communication there should be with the warehouse and customers to set and manage expectations," added Coon.
Refresh and re-market inventory
You can also refresh, re-merchandise or re-market inventory. If a product does not sell, the fault may not always be with the product itself. The problem may be related to how the product is being marketed or placed on the market. When it comes to slow-moving or out-of-date merchandise, different marketing and merchandising efforts can help.
Shape sales events
If remarketing and remerchandising do not provide results, consider decreasing the pricing of surplus inventory. If you have a large amount of product that you need to get rid of, try holding a store-wide event to attract customers to your store or site.
Do marketplace selling
Keep in mind that you do not have to sell clearance items only at your store or on your own website.
"Closeout items can be posted on marketplaces like Amazon or Rakuten, as well as auction sites like eBay," said Sarah Jameson, Marketing Director of Green Building Elements. "Items might be listed under a different business name or sold in bulk to other retailers. As is often the case with inventory spring cleaning, you may not recoup the entire amount you put in the things, but you will earn some revenue without jeopardizing your brand," she said.
Hold seasonal sales
Sales performance changes seasonally, said Jessica Katz, ecommerce and retail expert at Soxy. "A lot of products have higher demand during the winters and vice versa. To adjust inventory according to seasonality, retailers have to keep a larger share of in-season products to sell quicker. The leftover stock from the previous season can be moved to the back and brought around again when it is in-season again.
How your POS can help manage inventory
Analytics and inventory management tools can help merchants answer all of the above and more.
"Having automated processes for evaluating inventory reduces the possibility of human error and will boost productivity tenfold," said Gabriel Dungan of Viscosoft. "By having this kind of management software, you can spend less time focusing on whether or not you're evaluating inventory correctly, and more time using the information to better your sales and cash flow."
Lightspeed's POS can help you purchase, organize, manage and sell your inventory from a single platform, without using any external sites or third-party tools.
Control your inventory with confidence
Cleaning up your inventory is a great idea, especially after big seasonal periods like Christmas or summer holidays. Use the tips and experts' suggestions here to run your next inventory cleanup more smoothly. And watch a demo of Lightspeed, if you'd like to know how we can support you with this process.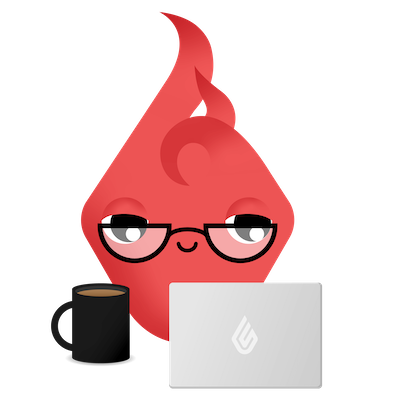 News you care about. Tips you can use.
Everything your business needs to grow, delivered straight to your inbox.