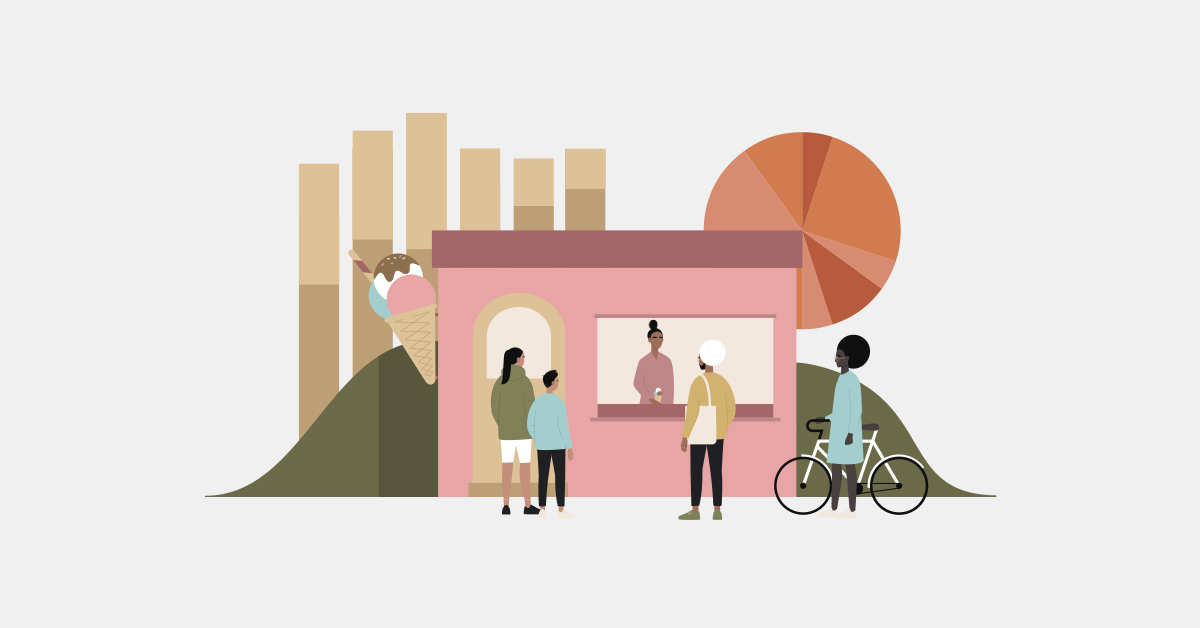 Rising inflation is affecting our daily lives and the choices we make. From what groceries we buy, to the way we get around, inflation is changing our patterns and behaviors. We've taken a look at Lightspeed sales data from nearly 6,000 US hospitality merchants to identify the trends in the way people are spending at restaurants, and how restaurants themselves are coping with inflation.
Let's dive in.
Find out how to help your restaurant thrive.

The future-proof restaurant tactics that add flexibility to your business—a key to thriving in the changing world of hospitality.
Guest behavior
The first two months of 2022, and the lift of COVID-19 restrictions, saw check counts grow across restaurant types as people were eager to socialize and dine out. As the surge of post-COVID excitement seems to have slowed down, so did check counts. Check sizes, however, have remained relatively stable with some variations depending on restaurant type.
Check counts
The September median check count by restaurant type decreased an average of -3.40% when compared to August, but the most significant decrease can be found in fine dining (-5.42%) and fast casual (-6.49%) restaurants. This can be attributed to a seasonal effect that is occurring every year after July and August.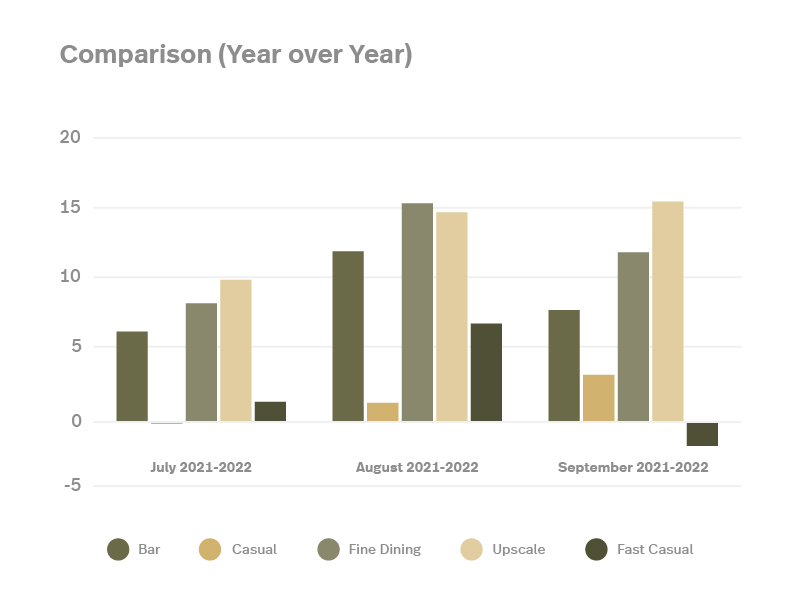 However, when we look at it on a year-over-year basis there's a significant increase in the median check count in July and August.
Check size
Most restaurants have not seen a dramatic change in their check size with the exception of fine dining and upscale restaurants, which have seen a notable decrease.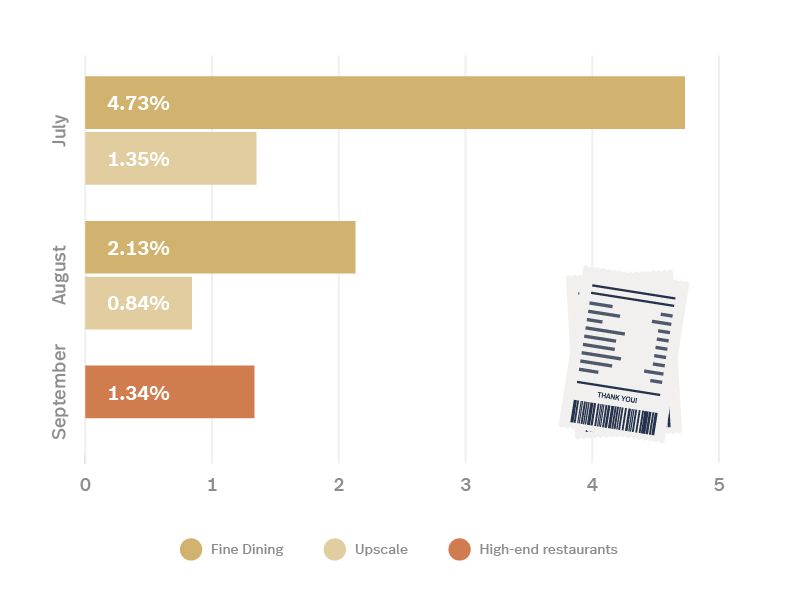 While the inflation rate saw a slight drop in August and September, the average check size bounced back by 1.34% month-on-month. When comparing year-over-year average check size, in casual, fine-dining and upscale, we see that people are spending more at restaurants when compared to 2021 in the same period.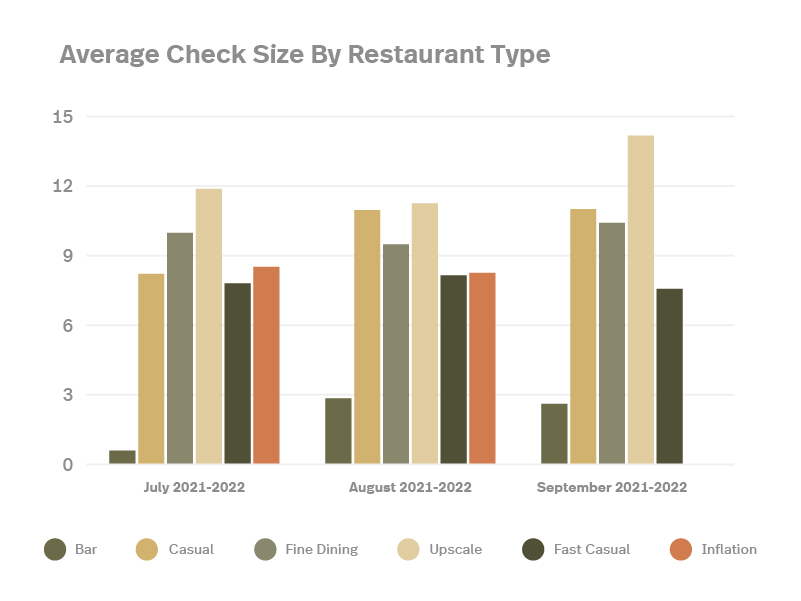 Restaurant Pricing
Across the board, restaurants have been faced with the operational and financial challenges of supply distribution and rising menu costs. The biggest lever for restaurants to address rising costs of ingredients is to increase menu items costs. Overall, item price year-over-year change from August 2021 to 2022 is 4.75%, while year-over-year inflation for the same period is 8.26%.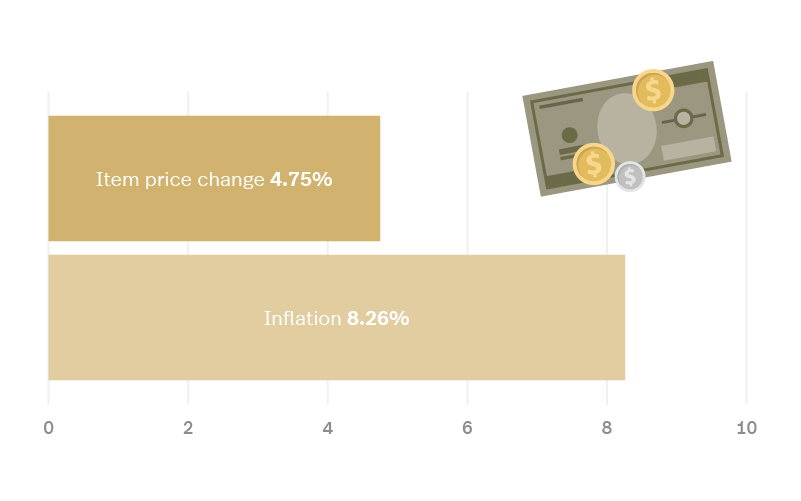 Restaurants like Kotsu Ramen and Gyoza were hesitant to increase their prices, but ultimately decided it was a necessary change. According to Chief Concept Officer, Grant Macdonald, the move to increase pricing ended up being beneficial in many ways.
"There's a sense that guests are incredibly price sensitive, and we've been actually very nervous about being able to move our pricing up. In some ways, inflation hasn't been a problem in that yes, we're paying a little bit more for our goods, but it's given us the opportunity to finally, after all these years, make some price changes that were necessary and move into new price points that really needed to happen."
According to Macdonald, the price increase is essential when it comes to improving staff salaries.
"As much as inflation is something that people worry about, in this particular case, most of what it's done has had a positive impact on cooks and servers and cashiers and their take home."
Food prices
When comparing year-over-year food prices across restaurant types, we see that fine dining has the lowest increase in prices and is lower than inflation, while bars, casual and upscale restaurants have the highest increase in food prices (higher than inflation).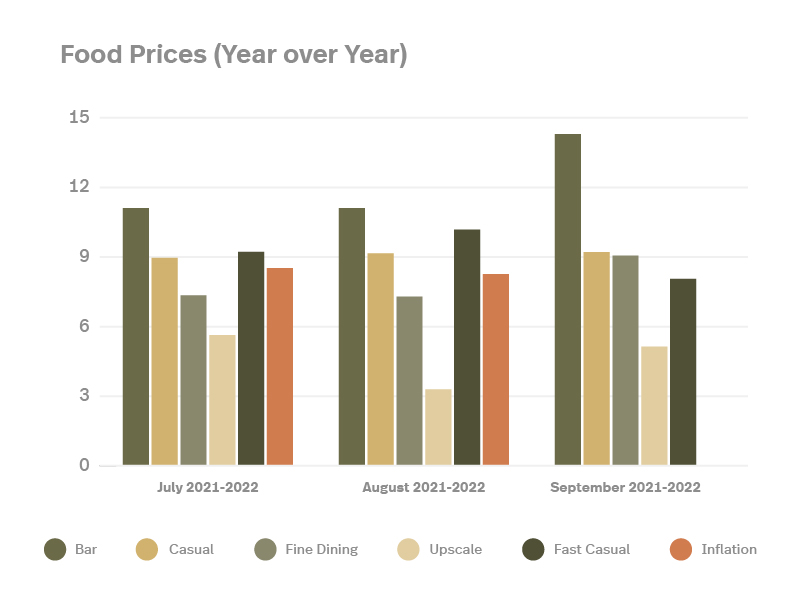 Drink prices
Drink prices are more stable when compared to food prices, especially among fine-dining restaurants where the prices haven't increased much. However, for upscale restaurants, their median drink price has increased more than inflation.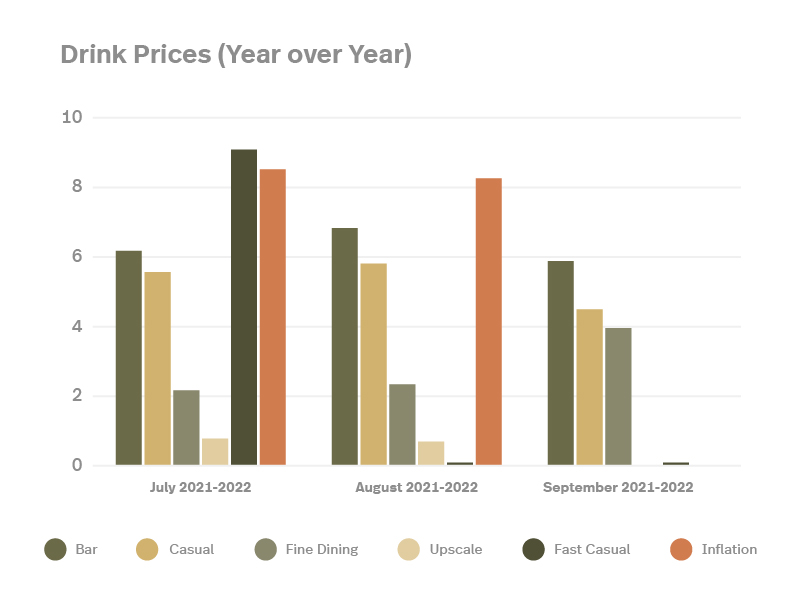 Restaurant count methodology
Lightspeed looked at data from nearly 6,000 US hospitality merchants which included casual restaurants (50%), upscale restaurants (21%), bars (15%), and fast-casual restaurants (13%).
Comparisons to inflation growth are based on the average month-to-month inflation rate of 0.98% (Source: US Inflation Calculator).
July 2022 past key findings
A combination of

higher diesel prices

, labor costs, and inflation could impact restaurant margins: As inflation has increased on average .98% per month, the average US check size has grown 1.15% per month, pacing slightly ahead of inflation. Despite this, menu prices are not climbing at the same rate of inflation, while food costs are pacing ahead of inflation. When adjusting for inflation, this means the margins for restaurants are going down.

Tips have steadily increased as costs and inflation have risen, but the growth of tip percentages has slowed since May 2021

Check count growth across restaurant types was initially high (first two months), and then slowed down which aligns with the reopening surge

Check counts at bars were up but check size was down which likely was driven by the strong post-COVID desire for socialization but also suggests patrons have been more cautious about spending with the rising cost-of-living

Average tips across the different types of hospitality establishments generally increased month over month

The number of online orders increased as inflation grew (along with rising fuel costs), but those tips decreased even though in-restaurant tips grew

There's been a large difference in the range of tips across different types of restaurants. While the median average tip during May 2022 was 18.2%, at upscale restaurants the tip averaged over 32.2%

As inflation increased, check size increased for Upscale restaurants but stayed relatively flat for Bar, Casual, and Fast Casual establishments
With the right analytics and data, your restaurant will have the necessary information to make informed decisions about your business. If you want to learn more about how Lightspeed can help you contact our team of restaurant experts today for a free consultation!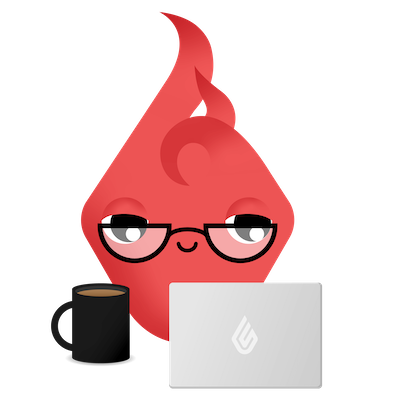 News you care about. Tips you can use.
Everything your business needs to grow, delivered straight to your inbox.