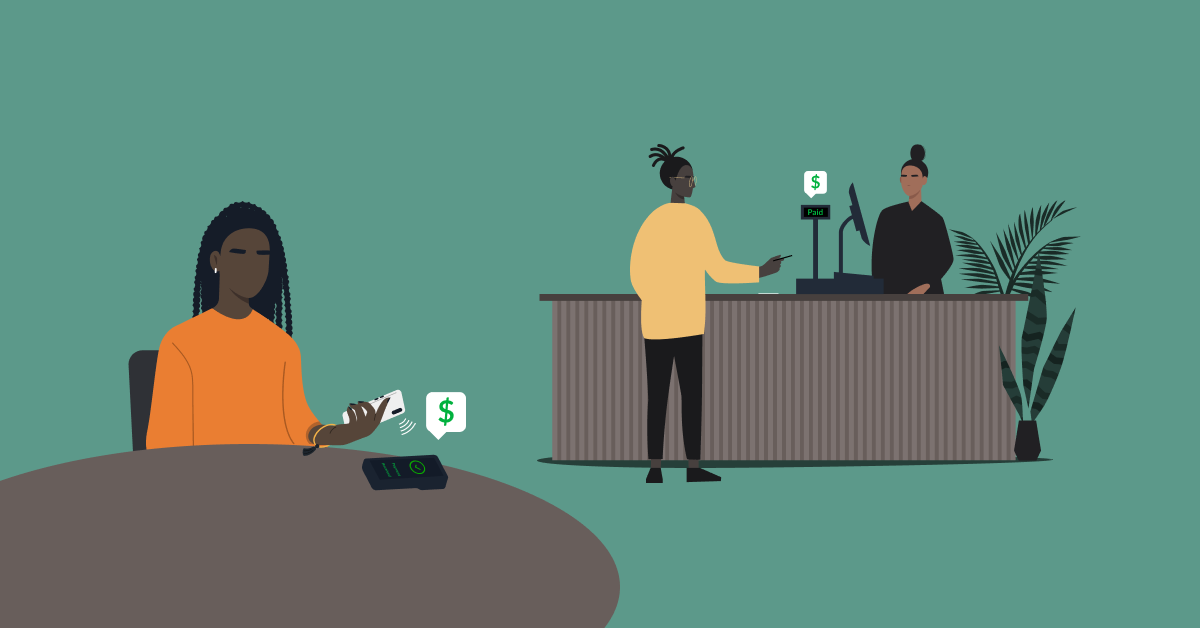 Restaurant payments have had a shakeup in the past few years. Now, your restaurant's guests have even more different ways they want to pay for their meals. And that means being able to accept payments anywhere in your restaurant is just as important as offering a range of payment methods. A recent PYMNTS report revealed:
Food venues are using new tools to provide

contactless payments

and ordering

Guests want these options across delivery, pickup orders and table service meals

Self-serve ordering, payment kiosks and

QR codes

for smartphones are helping to provide more payment locations in restaurants.
In this article, we'll explore how and why you should add payment locations across your restaurant—plus how and where to do so. You learn how to:
Find out how to help your restaurant thrive.

Our guide will walk you through the future-proof restaurant tactics that'll add flexibility to your business—a key to thriving in the changing world of hospitality.
1. Let restaurant guests pay when and where it's convenient
A good rule of business is to make it as easy as possible for people to pay you. The same goes for restaurants. Flexibility is the key thing shoppers, guests and customers want these days and this means accepting payments anywhere in your restaurant.
"Give the customer every payment option available. It may sound overwhelming, but it won't go unnoticed," said Nilesh Mehta, Founder of Independence Bridge Consulting. Changes may require both financial and time investment for training but customers will appreciate the added convenience.
The good news is that this isn't just a cost. Providing flexibility around where (and how) guests can pay you is good for your restaurant operations too.
Why different payment locations matter
"With multiple payment options, diners have more control over their own experience," said Dmitri Chekaldin, CEO and co-founder of Dacha Beer Garden. "No one has to wait to flag a server down to order. When entering or leaving, there's no crowd of people standing around to pay their check and taking up valuable space. And if someone needs to leave in a hurry, they can pay their tab in less than a minute and be out the door."
2. Add pay stations across your restaurant to keep guests happy
Adding additional pay stations is a great way to start accepting payments anywhere in your restaurant. Potential payment locations across your restaurant could include:
Mobile POS terminals for servers

Tabletops and booths

Kiosks and digital signage areas

Central cashier station by the counter with customer-facing displays

Additional cashier stations on other levels

Additional stations near the restrooms

Payment terminals by the exits and high-traffic areas
Ultimately, providing multiple payment locations is a simple way to improve the dining experience for your customers.
3. Always let guests pay at their table
Have you ever had a big lineup of customers in your restaurant waiting to pay their bill? It can be a real pain for the diners and your servers, especially if you're in a hurry to turn over more tables.
This is just one reason why it's still so important to let guests pay at the table. Paying at the table is a way to improve the flow of traffic in your restaurant, and turn over tables more quickly.
Paying at the table can help improve the following scenarios:
Avoid the bottleneck that often forms at the front of the restaurant

Keep things moving smoothly and prevent guests from becoming frustrated

Deter theft by keeping cash and credit card information out of sight
Table payments are a great customer service opportunity too, said Chekaldin. "This may seem old-fashioned, but this gives the server or manager a perfect opportunity to ask for feedback on the service, atmosphere and the quality of drinks and food while guests are paying."
One drawback of restaurant payments is that when your restaurant is crowded and busy, it can be too hectic and noisy to stop and have conversations with guests or larger groups.
Here's another way to let guests pay at their table: add a payment terminal at each table. Tabletop payment terminals let you accept payments anywhere in your restaurant and it lets guests simply swipe their credit card and sign their names to complete the transaction.
4. Give guests the option to pay the check online
There are several advantages to helping your guest pay their restaurant bill online.
Online payments are flexible.

Guests can pay anywhere in the restaurant, at any time.

Meal payment becomes easier.

Guests don't need to fumble for cash or wait for a cash register queue to shorten.

Payments are private and secure.

Guests don't have to worry about forgetting a wallet or card or having their card information seen by other people.
Online payments are not that difficult to implement either. You can get up and running with a good wifi connection, an NFC reader and a point of sale or mobile payment terminal.
Smartphone payments
With so many of us carrying around smartphones and other mobile devices, it's now easier than ever to make an online payment. Mobile payment options, such as Apple Pay and Google Wallet, are also becoming more popular, as they allow guests to pay by smartphone. These methods of payment are fast, easy and convenient.
QR codes on tables or menus
QR codes are another way to accept online payments. They are popping up everywhere these days, and restaurants are no exception.
Many establishments now incorporate QR codes into menus, allowing diners to quickly and easily access nutritional information, allergen information and even make-at-home recipes.

QR codes can also be used to provide diners with facts about the dishes they're eating, or to share the story of where the ingredients came from.

QR codes also offer a convenient way for guests to pay their bill online, cutting down on paper payments and waste.
Mobile POS solutions and QR codes have been very helpful for Dacha Beer Garden. "When guests do not have to stand in line at a certain area to pay before leaving, this frees up more space for mingling and for servers to easily navigate the dining areas," said Chekaldin.
"By providing contactless ordering and payment options for guests, we are showing them we value their time and want their experience to be pleasant and convenient."
5. End guest experiences on a high note
60 percent of guests said a positive experience will motivate them to dine at the restaurant more frequently.
Whether it's a quiet dinner for two or a lively celebration with friends, the perfect restaurant can make any occasion memorable. The best restaurants create an inviting atmosphere and provide attentive service that makes guests feel like they are the special ones in the room.
Letting guests pay when they feel comfortable keeps the focus on the dining experience as opposed to the payment. You know as well as we do, paying the bill at a restaurant can be a process, especially when it comes to large groups. By letting guests take control of when and how they pay, your staff can focus on improving the overall experience rather than rushing to take a payment.
Respect guest payment privacy
You can ensure the bill payment process doesn't spoil an otherwise great experience by making it as smooth as possible for your diners.
Large groups: make it easy for them to split the bill evenly or have someone pay for the whole thing.
Solo diners: give them a little space and privacy to work out their tip for the server.
Paying by credit card: make it easy for them to leave that tip in cash or add it to the total amount on their card.
It's these little things that go into making a great restaurant experience.
Get paid anywhere in your restaurant
Great food and service will always be the biggest drivers of guest satisfaction in your restaurant, but they are not the only factors. The best restaurant experiences make guests feel valued right up until the moment they step outside. By adding the right payment methods in the right payment locations, you can make sure you don't add a sour taste to an otherwise satisfying meal. The right restaurant payment processor gives you the flexibility to accept payments anywhere in your restaurant, so you can focus more on the parts of the business both you and your guests love.
Looking to step up your customer experience with integrated payments? Talk to one of our experts to find out how Lightspeed can help.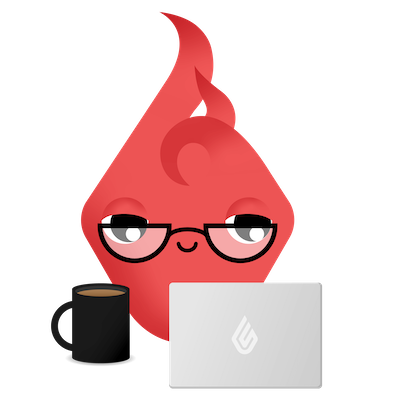 News you care about. Tips you can use.
Everything your business needs to grow, delivered straight to your inbox.