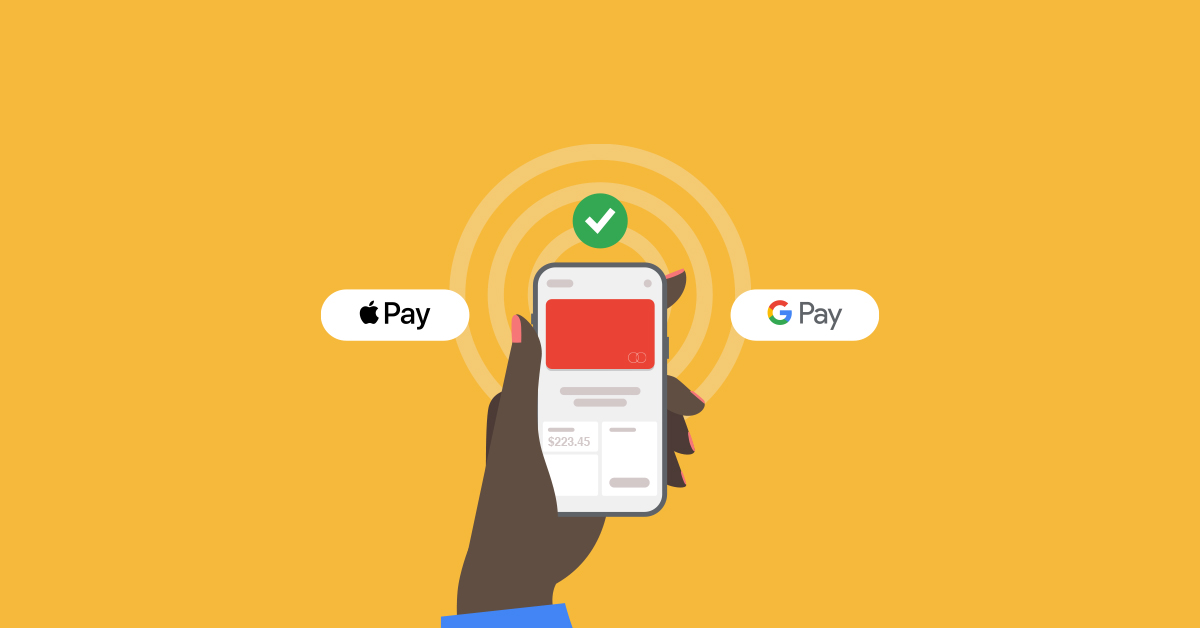 From the grocery store to their everyday commute, customers across the US are opting for contactless payments as their preferred payment method.
More than half of American shoppers now use contactless payments, according to a recent Mastercard survey.
How to choose the best credit card processor
Wasting time on the wrong processor can literally cost you. Avoid this mistake and others with our free, easy-to-follow guide.
1. What are contactless payments?
Contactless payments are wireless financial transactions, where your customer approves their purchase by hovering their device near your point of sale (POS) reader of the vendor. Customers don't need to touch the retail POS system or insert a physical card into your reader.
2. What are some examples of contactless payments?
You're probably already familiar with some of these contactless payment methods:
Apple Pay:

Apple's payment service helps shoppers make purchases using their iPhone, iPad, Apple Watch or Mac via Safari.

Google Pay:

Google's payment service allows people to make purchases using their Android phones, as well as Google's Chrome web browser.

Samsung Pay:

Samsung owners can swipe up on supported devices to launch Samsung Pay and tap their phones against the payment terminal. Samsung Pay supports magnetic strip terminals too, making it compatible with virtually every standard credit card reader.
With these contactless payment methods, you can pass data from one device to another over radio waves, once both devices are close enough to each other.
3. Why should my store accept contactless payments?
That's one of the payment processing questions we get asked a lot. The short answer is that they are getting more popular than ever. Mercator Advisory Group's 2020 Annual U.S. Debit Card Market Data Review showed:
33% of US consumers have switched their top-of-wallet cards to contactless

45% of US consumers prefer to shop at stores with a contactless POS

56% of US consumers will continue using contactless post-COVID.
But there are more reasons than this for retailers to begin accepting contactless payments.
They are fast
Contactless payments take seconds to process and are as simple as a tap, said Patrick Brown, the owner of Personal Shop, a UK-based gift store. "In high-volume stores this means fewer employees are required at the [checkout counter]. Customers expect speedy service and don't want to wait in line to pay," he said. Contactless payments are a useful way to meet these needs.
They are private
With contactless payments, the customer does not share billing or payment information directly with the retail employee at the POS. Retail staff never 'see' the card. Instead, all communication is encrypted, and each purchase is assigned a different transaction number.
They are secure
Fraudsters have a hard time with contactless payments too, explains Andrew Dale
Technical Director at CloudTech24. "Near-field communication (NFC) technology protects payments from fraudsters who are standing at a distance attempting to steal data because of its close proximity. NFC contactless payments can only be made when the payment devices are within a few millimeters of each other," he said.
They are hygienic
They're a better fit for the post-COVID era too. If a retailer forgets to sanitize card terminals between use, that can cause germs to pass from one person to another. And that's not ideal in a time of heightened customer concerns about hygiene.
"Customers never have to touch the machine or the PIN pad when making contactless purchases," said Andreas Velling, CMO of Fractory, an online metal fabrication company. "Instead, they only make touch with their card or phone, isolating any germs and reducing the risk of spreading to the next consumer."
They may lift order values
While contactless payments are quicker and safer, they may have another nice knock-on effect too. Some researchers have suggested they can lift order values and indeed several studies over the years have shown shoppers tend to spend more when they avoid using cash. The speed and convenience of tap-to-pay mean they can be a real driver of impulse buys, which opens up a range of possibilities for checkout merchandising and promotion.
Shoppers and tourists want contactless
Above all, customers value contactless payments. "Retailers who accept contactless payments provide a faster and smoother checkout experience, earning the loyalty of their customers," according to Tyler Martin, a certified business coach and the founder of ThinkTyler. International tourists from countries like the UK, Ireland and Australia see tap-to-pay as the norm too.
4. How can retailers get started with contactless payments?
Retailers looking to expand to contactless payments need to get the business a POS terminal that includes NFC technology. The good news is that you might already have everything you need, if you made the move to an EMV-ready device a few years ago. Many EMV-ready devices also offer NFC capabilities.
Countertop POS terminals
When purchasing a POS terminal or software, be sure to ask if the proper hardware is preinstalled to accept contactless payments.
"Any terminal that accepts contactless cards can also accept alternative contactless payments like mobile wallets, watches, and other wearables," said Michael Hess, eCommerce Strategy Lead at CodeSigningStore, which provides code signing certificates for business websites.
"Take the procedures to enable contactless EMV chip capabilities if you're considering a migration to EMV chip technology. Accepting contactless payments shows that you're up to speed on payment technologies as a retailer.
Mobile POS terminals
The speed and simplicity of contactless payments create some added considerations too. Because they are mobile in the truest sense of the word. Customers can pay you wherever they are in the store, which means your POS can now effectively be everywhere, not just at the cash wrap of your store, like it was a decade ago.
For this reason, handheld POS terminals can be a good choice. "With today's social distancing concerns in mind, mPOS makes it easy to bring the checkout to your customers through contactless, QR codes and other methods," said Adam Wood, co-founder of RevenueGeeks.
Tip: If you have a system that supports NFC technology, you can support almost any contactless payment method — such as Apple Pay, Android Pay or Samsung Pay.
5. How should I assess contactless payment processors?
But like almost everything these days, there are many options. Here are some guardrails to help you narrow down your options, when it comes to choosing a payment processor to help you implement tap-to-pay. Vet potential vendors on these criteria.
Customer support: T

echnology breaks and the fix isn't always simple. Choose a payments hardware and software provider with excellent support and resources available to help you learn their systems and resolve any issues that may arise.

Software and app integrations:

There are also factors to think about that go beyond just your ability to accept payments. If you're considering a commerce platform with integrated processing, make sure it can connect with your other day-to-day tools, whether that's your accounting software or payroll program. Relevant integrations will save you time managing the business's finances, taxes and HR.

Omnichannel capabilities:

If you're going with a commerce platform, it should support an omnichannel strategy, connecting your online store to your retail shop. A commerce platform safeguards stock by syncing products, transactions and other data across sales channels, keeping your inventory and financials organized. To execute this strategy, you'll want a payment processor that can support both in-store and online transactions like a payment gateway.

Reporting and analysis: D

ata is a key part of discovering business trends and seasonal products. By being able to gain insight into your retail business you can track what is contributing to your success, view revenue reports and see other key retail metrics.
Drive sales with contactless payments
The retail world is constantly evolving and a cloud-based solution will ensure you can manage your business anywhere that works for you.
Need a payment processor that can support in-store, contactless and online payments? Talk to an expert to learn more about Lightspeed Payments.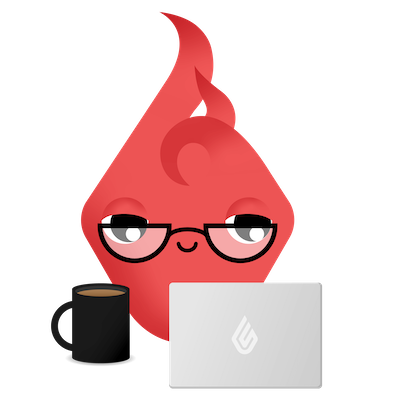 News you care about. Tips you can use.
Everything your business needs to grow, delivered straight to your inbox.