It's been ten years since Dutch entrepreneur Corné van Willigen, from Groningen in The Netherlands, got into his family business Hificorner — an electronics store with two retail locations. Back then, his primary focus was to launch their expansion into the online world, for which he used an open source eCommerce platform. Recently, after giving several platforms a try, Corné decided to make the switch to Lightspeed's eCommerce solution. We caught up with him to discuss the decision.
Looking for the right platform
"Ten years ago I started with OScommerce, a simple eCommerce solution. Then five years later, I switched to an open source system called Magento. Soon enough, however, I started encountering problems and had to get a lot of outside help just to keep everything going — think security, developer costs and hosting", says Corné. Not only that, but getting the online stores up became a major hurdle. "I literally spent a year-and-a-half working on our European online store before it could go live. Even setting up a small online store took six or seven months and costs 150.000 euros minimum. It was unreal – if I thought something could be done in an hour, it took a week. That pace of work slowed down my entire operation. Now I can have an idea in the morning, and execute it in the afternoon — with Magento that was simply not possible."
Moving from Magento eCommerce to Lightspeed
That's why this year Corné switched to Lightspeed. "I did my research and I found out there was a huge shift to SaaS within the eCommerce industry. I wanted to work with a well-known company and that's why I chose Lightspeed." With Lightspeed, Corné built 7 online stores in 3 months. "I even set up my cool little side project, Koffieboon.com, within a week. I'd wanted to do this for years, but with Magento things just went too slowly."
Switching to SaaS
Corné became comfortable with using a SaaS solution very quickly. "Getting used to SaaS in comparison to open source takes almost no time. Suddenly, I didn't have to work in the backend anymore, but in the front – with my customers. It was actually such a relief. I have my own development company, Butterstreet 21, and that team spent 60 to 70 percent of the time in the code for the backend."
Safe and affordable
Switching to another platform in itself didn't frighten Corné. "I'm quite technically skilled and capable of fixing things on my own, but for two years I really struggled with Magento. At one point I learned that I needed to redo a lot of my work – certain products didn't work 'out of the box' – and I realized that I'd had enough, that this wasn't going to work for me. I had some security concerns as well — you might forget a patch and then you'll get hacked. So with all of this in mind, I decided to switch systems."

Simplifying the entire process
For Corné, another advantage of making the switch to Lightspeed was that his copywriters weren't dependent on a technically complex system like Magento. "When we switched, their lives became easier – they didn't need technical skills any longer. With the other system, sometimes when we uploaded some texts, the whole site broke. Now they can make changes confidently; the backend of Lightspeed just works very well for us. That's a big win."
Conversion

So why Lightspeed and not another SaaS solution? "With Lightspeed, you can easily give your online store its own identity. What's more, it's well built — It's a proven platform which is super scalable." Since implementation, Corné is delighted with his conversion rates. "The conversion rate of our online store for all of Europe has doubled to four percent since the switch. On our online outlet store, we now sell more than ever, with conversion rates of 6 to 7 percent." Corné's approach to his business is similar to Lightspeed's. "Our team consists of real audio lovers, so we have the right knowledge to speak to our customers. You can contact us from 9AM till 9PM and we're being very proactive in chat. Our customers really appreciate that. We're selling a solution to them, not necessarily a product."
What does all of this translate to? Simply put: peace of mind. "Now I can go on holiday for a month and know that everything will be fine."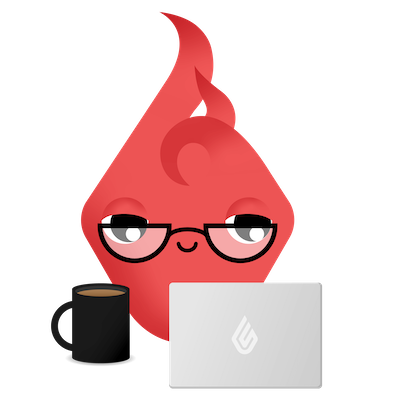 News you care about. Tips you can use.
Everything your business needs to grow, delivered straight to your inbox.