Restaurant
Google's Latest Mobile Search Redesign Adds Branding Opportunities for Marketers in Organic Search Results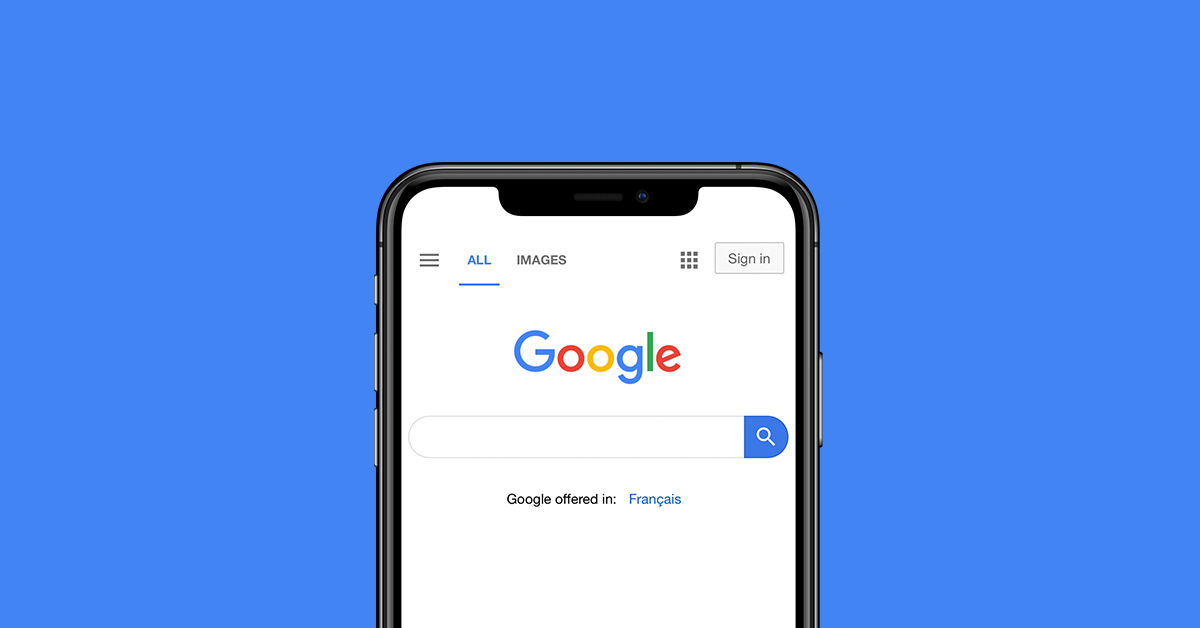 There were a ton of interesting and innovative announcements at Google I/O 2019, from the introduction of Google's next-generation assistant to Google Maps AR mode for Pixel phones—but one of the more interesting announcements for marketers came later in May; Google has redesign how their search results are displayed.
What does this mean for marketers?
Well, the new design places a website's branding front and center, which helps searchers understand where the information is coming from and helps marketers associate their brand to the information they're publishing online. But the changes to how search results are displayed also builds a strong foundation to support the emerging technologies announced at Google I/O.
Here's a brief overview of the changes, but we'll dive deeper into what they mean for you and how we see search evolving a little further into the blog.
1. Website name and URL placement
Rather than a website's name and path appearing under the main page's title, it's now the first line at the top of the search result card and black instead of green.
2. The addition of favicons
Now, brands have their website's favicon (an icon associated with your site's URL) displayed in the top left corner of the search result card.
3. Google "Ad" box visibility
The once green "Ad" box on Google Search Ads is now black and has been moved to the top-left corner of the search result card to correspond with the black URL and path.
"When you search for a product or service and we have a useful Ad to show, you'll see a bolded Ad label at the top of the card alongside the web address so you can quickly identify where the information is coming from," said Google in their announcement.
Click this image to compare what Google Search results looked like before and after these updates.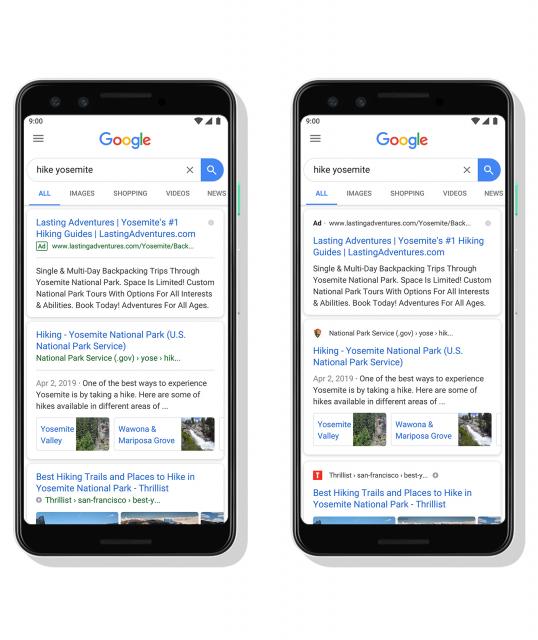 Want to add a favicon to your website's organic search listings?
If your website already has a favicon, you just need to follow these steps to have it show up in Google Search results. For Lightspeed eCom users, each website theme comes equipped with a favicon that you can change to match your branding or company logo. Curious to see what kind of favicon your website currently has? You can easily check that by pasting your website URL here.
What does this mean for marketers?
When changes are made to the way Google Search results are displayed, it's bound to come with a host of opportunities for marketers. As Google keeps improving its search engine with high-resolution images, 3D objects (seriously, Google is rolling our 3D objects for search results), what marketers can do to leverage those improvements evolves as a result.
Google's latest Search display updates help set the tone for supporting new content formats, like AMP stories. The tech giant's release hints at more opportunities to add actionable buttons directly within the search results, making it faster and easier for searchers to make a purchase, book dinner reservations, contact customer support, and things of the like.
Google released a statement stating that "as we continue to make new content formats and useful actions available—from buying movie tickets to playing podcasts—the new design allows us to add more action buttons and helpful previews to search results cards, all while giving you a better sense of the web page's content with clear attribution back to the source."
The Search results' display changes will first come to mobile and Android devices over the next few days, with Google also implying that they will eventually make their way to desktop.
As these changes roll out over the coming weeks, advertisers, search engine marketing specialists, and site owners should closely monitor the impact they have on site traffic.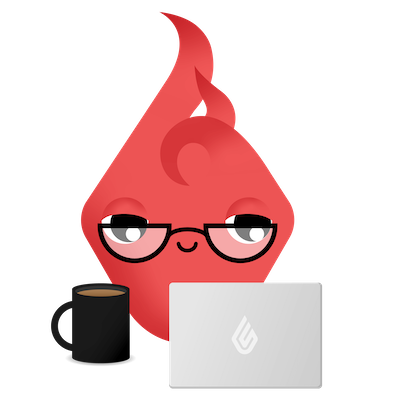 News you care about. Tips you can use.
Everything your business needs to grow, delivered straight to your inbox.