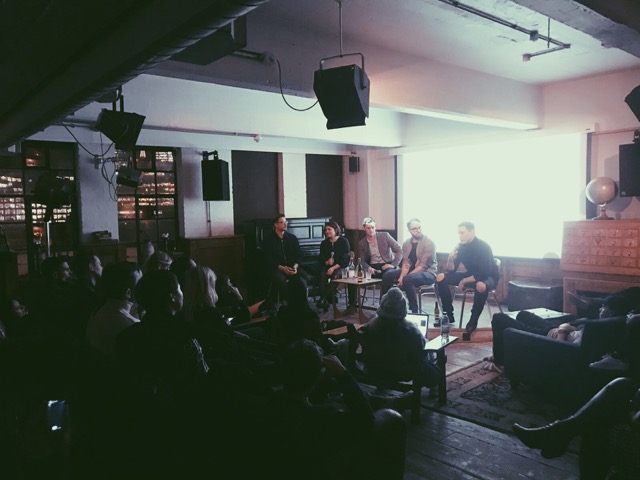 The omnichannel trend: how integrating online and offline retail platforms is shaping the fashion world from catwalk to customer.
The world of fashion moves at an astonishing pace, and keeping up with ever-changing trends is a challenge not only for shoppers, but the brands that cater to them. Whilst the global shift towards online retail is undisputable, the physical presence of the fashion industry has proved unique in the personal relationship that it represents between buyer and brand: nothing compares to feeling the softness of cashmere between your fingers, or admiring the sharp fit of a new suit before deciding to take the plunge and purchase. But has this often antagonistic relationship affected the customer journey? Last week, fashion industry experts gathered at Shoreditch House to discuss the ways in which the trade is embracing the digital customer, whilst respecting their high-street heritage in an integrated solution. Hosted by FashTech, and featuring panellists from Grabble, Lyst, SmartFocus and Lightspeed, it certainly made for interesting discussion. Here's what they found out.
Raising awareness: an online game
The rise of social media has changed the face of fashion retail, allowing brands to tap into previously unseen consumer bases. Sites such as Pinterest and Instagram provide access to enormous audiences and allow retailers to greatly increase the reach and discoverability of their brands. Given the inseparable relationship the "screenager" generation has with the online world, retailers have an opportunity to advertise their products around the clock. In light of these facts, it would be easy to assume that a brick-and-mortar presence is secondary, even archaic. However, Lightspeed's Colin Price was quick to debunk any notion that online retail would kill the high street. He argued that 83% of customers "webroom" (tech talk for conducting online research before buying in store), and that if anything, an online presence actually increases traffic to brick-and-mortar stores. For him, the key to success is ensuring a close integration between a brand's eCommerce and physical store. Social media channels often struggle to directly convert sales, but do play a crucial role in creating awareness and driving traffic to online stores. The internet is constantly adapting to the pace of today's world, and retailers who don't take note and leverage its potential to spread their message could easily fall behind.
Today's customers are already searching for a product before they approach a brand, rather than traditional brand loyalty creating a magnetic field for consumers. Each panellist agreed that online content is absolutely vital for success. Exciting and intuitive content has filled this vacuum, enticing the unsure customer as well as generating loyalty and following. Price did note, however, that businesses mustn't get carried away and forget that an eCommerce site has to anchor the entire process as the principal means of generating all-important income!
But how can retailers best attract customers to this stimulating new content? Grabble's Daniel Murray described their success in the app environment, and argued that app-based strategies spell the future of the industry. He reasoned that apps match the "addiction to mobile in society", and stressed that the mobile revolution is not about the device, but more about the attitude and impatient behaviour of its users. Shopping apps and market places certainly broaden the reach of brands, but they do have limitations for retailers: mainly in the lack of available data about the customers who purchase goods through these third party platforms. Whilst apps can help you to generate awareness online, they fall short in creating independent and meaningful relationships with customers based on their shopping history, which eCommerce provides.
The purchase: a physical experience
With so many online dimensions available, what is it about shopping in store that customers appreciate so much? Jane Dixon from SmartFocus is convinced that despite the infinite amounts of products and brands available online, consumers remain wonderfully predictable. Take lipstick for example: once you've sifted through infinite shades of "Cherry Blossom" and "Pale Rose" to find your favourite tone, you've found a partner for life. Whether you continue to visit in store to replenish your stock, or buy that shade online from then on, the physical experience of searching for, trying and deciding to buy your product that very first time remains vital to the customer experience. She continued: "we are not the sum of our transactions, we are the sum of what we like and do", and this reflection of ourselves through our image is often only possible in a physical environment. The advisory aspect of in-store shopping certainly maintains its appeal: talking over the latest trends with a dedicated personal shopper, trained to make you look your best is something that even the most perceptive webpage cannot achieve. With these quirks, buying becomes experiential, educational, even lavish. But is today's society just too busy for this luxury? Price admits that for a generation "growing up with a mobile in their hands" the idea of spending an afternoon browsing the high street could be tiresome, compared to the relatively pain-free process of webrooming. Retailers should embrace this and focus on surfacing their brand and inventory online, allowing customers to research and discover their products via their mobile whilst out shopping.
The omnichannel revolution is here
Is your business ready for it? Download this guide and learn how to implement an omnichannel strategy.
Customer retention and referral: word of mouth, or word of mouse?
Arguably the most important part of the customer journey is referral: generating positive awareness about the product from the most trusted of sources: a happy customer. The case remains the same with the shift of fashion retail onto the web: ironically the most intimate and yet formal of spaces. The web allows retailers to amplify the power of "social proof", through review sites, ratings and social media. Despite never having met "lil_kimmyxoxo", we trust her judgement upon reading how much she loved the cut of her new dress, and we instinctively believe "Jimmy505" when he writes that the colours of his shirt ran on its first wash. The power of customers already invested in a product can make all the difference for a prospective buyer stuck on the fence. It's here that the romance between online and offline truly blossoms, and omnichannel solutions allow retailers to combine the positive experience of in-store visits with the enormous outreach of the web, by posting up a review of a product they bought in store, or sharing a photo of themselves in their new outfit for example. Omnichannel is not only a result of evolving culture and demand, asserted Alex Wheldon from Lyst, but has the potential to "change this human behaviour on a global scale". Thus, it's vital that retailers not only monitor, but adapt to these developments. Those who fail to seize upon this opportunity might be overlooked by browsing prospects looking for a product rather than a brand.
Modern-day customers are no longer drifting through the customer experience; they are driving it. Active and self-aware, consumers are dictating what retailers need to provide them with. In turn, retailers need to respond spontaneously and efficiently, before customers swipe right and lose interest. Omnichannel solutions allow retailers to seamlessly link their brick-and-mortar and online retail sites, creating a uniform experience for customers across all platforms. By harnessing the power of social media and eCommerce, they can not only expand online presence, but also drive these prospects towards in-store purchases. In bringing the web to the high street and linking the two, retailers are able to reinforce brand image, create a community of followers, and ultimately drive forward business for the benefit of both consumer and brand.
Ready to go omnichannel?
Take your retail store to the next level.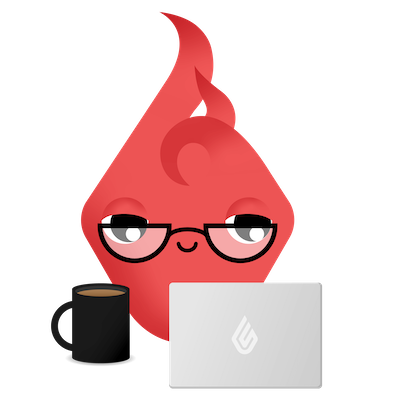 News you care about. Tips you can use.
Everything your business needs to grow, delivered straight to your inbox.