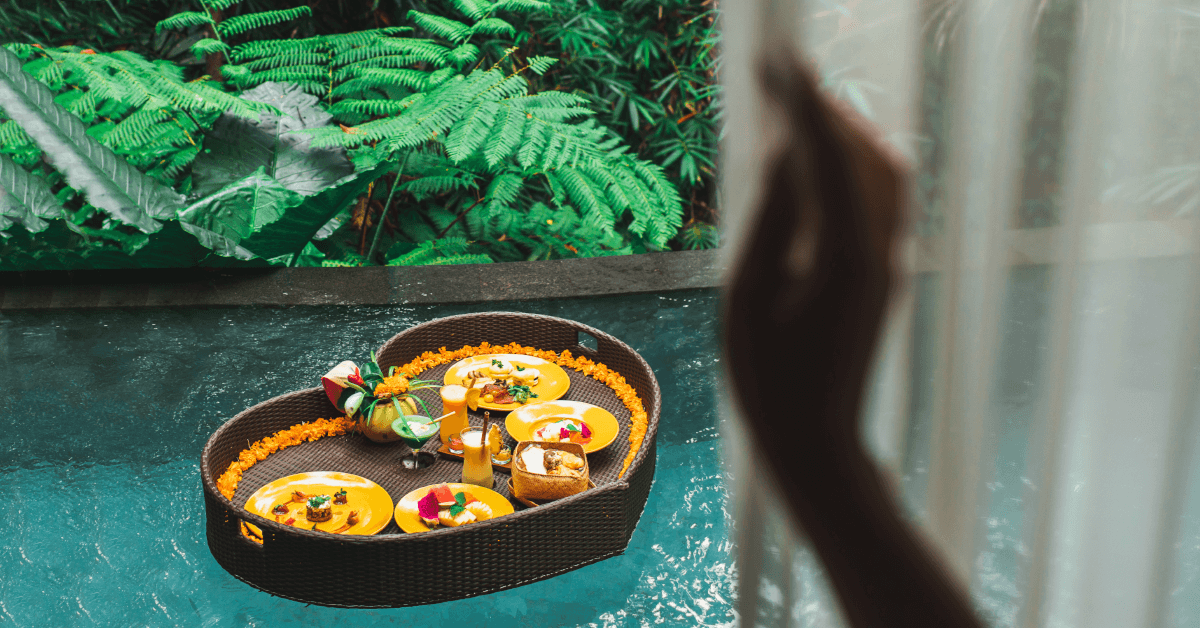 The hospitality industry is equal parts competitive and innovative. With restaurants popping up left and right, many have begun experimenting with new ways to set themselves apart. That's where experiential dining comes in. This concept helps restaurateurs break away from the constructs of what a traditional restaurant is and offers different themes, experiences and culinary adventures.
Originally thought of as a trend, experiential dining has taken on a bigger and more permanent place in the culinary world. Customers are now looking for different experiences and have come to expect more from traditional restaurants. If you want to learn more about the growing world of experiential dining and get started breaking the restaurant mold, we've got you covered.
In this blog we'll cover:
Revolutionize your restaurant operations
Learn how the right technology and processes can help you transform your restaurant and offer a one-of-a-kind dining experience.
What is experiential dining?
Experiential dining is all about challenging the usual expectations and creating unique and memorable moments through inventive menus, sensory-focused and immersive dining, eccentric or thematic decoration, theatrics, unique locations and activities.
Sometimes the food takes second place to other aspects of the experience that aim to surprise and delight customers. From cat cafes that let visitors enjoy a cup of coffee while playing with the resident felines to eating in the pitch dark to mimic the life experience of the visually impaired, these experiences look to break the paradigm of the dining experience. In general, experiential restaurants involve a lot more moving pieces and components than a traditional restaurant.
The evolution of experiential dining
While experiential dining has been around in one way or another for many years, experiential restaurants were initially considered little more than a passing trend—a big splashy beginning but no staying power. But now, with the rise of pop-up restaurants and increasing competition in the industry, restaurateurs have realized the importance of offering something really unique to meet this enduring demand.
According to research from Eventbrite, 75% of diners would pay more money for a unique dining experience and these customers are hoping to get a lot more from their night out than just a delicious meal. 76% of experiential diners want a memorable location, 84% want a surprising menu or theme and 74% seek a one-of-a-kind experience.
Types of experiential restaurants
Experiential dining can take many shapes and there is no one-size-fits-all approach to a unique dining experience. There are, however, some more common types of experiential restaurants.
Multi-sensory dining

Theme restaurant

Dinner theater

Game rooms and arcades

Speakeasies

Unusual locations

Intentionally rude staff
Multi-sensory dining
How food is presented to us has a significant impact on our perception and enjoyment of it. In other words, "we eat with our eyes." Chefs have understood this for a long time, which is why the best of them put so much effort into balancing colors, textures and arrangement on the plate.
But what about our other senses? Studies show that all of our senses influence our perception and experience of food. Even the weight and color of our utensils can affect how sweet or salty food tastes. Multi-sensory dining is a type of experiential dining that seeks to enhance the dining experience by engaging and stimulating all or more of our senses using interactive and sensory elements.
Theme restaurants
Theme restaurants have a unifying or core concept, and use architecture, decor, creative menus and other techniques to create offbeat and unusual environments. Theme restaurants often create environments that are fictional, inaccessible or no longer exist, such as a 50s diner, a pirate-themed family restaurant or jungle-themed café. In these restaurants, the food may take a backseat to the presentation of the theme, as it's the novelty that attracts diners more so than the promise of haute cuisine.
Dinner theater
Dinner theater combines a meal with a staged play or musical, such as the ever-popular murder mystery. However, the concept of "dinner and a show" can refer to the combination of a restaurant meal with any form of live entertainment, be it a Jazz band, burlesque performers, dueling piano players or even circus performers. Experiential restaurants featuring live performances is the number one preferred activity among Americans looking for experience dining.
Game rooms and arcades
In game rooms and arcades that cater to adults, the dining experience is a combination of comfort food, simple cocktails and gaming options all under one roof. Games could be anything from classic board games to bowling, pinball machines, video games, air hockey, you name it, and the food and beverage choices are equally eclectic.
Some "eater-tainment" establishments go beyond guest expectations with elevated versions of classic comfort food and even restaurant-quality entrées like lobster and salmon. Punch Bowl Social, for example, which has numerous locations across the United States, and The Ballroom in Toronto, Ontario, are prime examples of games and amusements-style experiential restaurants.
Speakeasies
A speakeasy in its heyday was an illicit establishment that sold alcoholic beverages during the Prohibition era in the United States. Because of their illicit nature, speakeasies were shrouded in secrecy and discovered by word of mouth. Even the term "speakeasy" is thought to refer to how patrons would have to whisper to avoid detection by law enforcement.
While alcohol is no longer illegal, the modern speakeasy works hard to emulate the exclusivity and ambiance of their 1920s predecessors, often featuring hidden entrances, dim lighting, Prohibition-era decor, craft cocktails and even secret passwords to gain entry. Speakeasies remain one of the most popular and enduring types of experiential restaurants.
Unusual locations
Instead of themes or performances, some restaurants create an experiential dining experience simply by offering a completely different setting than your typical eating establishment. These experiential restaurants tend to be located in unusual places: underwater, at great heights, carved into the side of cliffs or even inside volcanoes. It can be a challenge just to get to some of these restaurants, but the stunning views and one-of-a-kind setting makes it all worthwhile. And for some, the exclusivity and difficulty of reaching the destination is the most enticing part.
Intentionally rude staff
If you ask the internet or the man on the street, the top must-have qualities of good customer service employees are, in no particular order, patience, empathy, professionalism, competence and attentiveness. Even if the customer isn't right, "good service" often involves pretending otherwise.
Nearly all restaurants and businesses subscribe to this service model—perhaps that's why restaurants who go the opposite way, such as Dick's Last Resort, develop such strong cult followings. At restaurants like Dick's, the idea is to offend, with wait staff who are intentionally rude, insulting and downright mean to their customers.
Some iconic experiential dining establishments
O'noir, Montreal, Quebec
View this post on Instagram
Many experiential restaurants aim to add a sensory component into their experiences. Restaurants like O'noir have found that completely eliminating the sense of sight when dining gives shape to a completely different way of eating. O'noir is the first North American restaurant to offer dining in the dark. Eating in the dark aims to heighten the remaining senses, giving diners a completely new experience in taste and even the sounds surrounding them.
While O'noir is extremely unique in its concept, it also has a humanitarian goal: to help employ the visually impaired population. All of the wait staff at O'noir are visually impaired and this immersive dining experience can help guests better understand what it's like to live for a moment in their shoes. O'noir works with Horizon Travail, an organization that focuses on matching employers and people with visual impairments.
Berber, San Francisco, California
View this post on Instagram
Berber, an opulent San Francisco experiential restaurant that's earned rave reviews for its cabaret-style dinner and a show. From Thursday to Sunday, this North African-style cabaret showcases an array of dazzling performances, from dancers and musicians to acrobats and contortionists, to accompany its chef-curated menu that changes every week. Seating is arranged in a cabaret-style layout, so every guest has an unblocked view of the stage.
The Black Cat Cafe, Devon, Pennsylvania
View this post on Instagram
The Black Cat is technically a cat cafe, but with gourmet sandwiches, burgers and delicious breakfast options like omelets and french toast, it's more of a cat restaurant. At the Black Cat, you can grab a coffee, brunch, play with the kitties hanging out in the gift shop—you can even take one home!—and know that 100% of the proceeds of your meal goes directly to funding the needs of homeless, abandoned, injured and sick cats and kittens.
Since the first Cat Café opened its doors in Taiwan in 1998, this experiential dining concept has gained popularity around the globe, and has expanded to include just about any type of animal you can think of, from rabbits and hedgehogs to owls and snakes. And of course, pugs.
Please Don't Tell, New York, New York
View this post on Instagram
High on most lists of must-go speakeasies around the world is Please Don't Tell, or PDT. While time has turned this New York speakeasy into a well-known establishment, it still lives and breathes its secret bar status. In order to get in, you first need to find its elusive entrance. Inside, you'll be welcomed into an underground bar with high-end drinks—the perfect mix for a speakeasy setting. Speakeasies or secret bars offer an experience right from the start—the challenge and thrill of getting in. Having a theme that is felt from beginning to end is key in captivating those looking for experiential dining.
Using technology to elevate the dining experience
Whether you're a bar, restaurant or coffee shop, your goal is the same: create great memorable experiences for your guests. If you want to create a lasting impression on current diners or entice in new ones, you need to stand out from the crowd. Adding an experiential dining element to your restaurant may just be the best way to break away from the usual and step into the unforgettable.
Technology can be your greatest ally in elevating the dining experience in your restaurant, and learning what's bringing customers back. Restaurant point-of-sale (POS) software with advanced data and analytics can be used to better understand your customers' wants and needs, what they love and what they don't. Using data and insights alone, experiential restaurants can create a unique experience and create menus that revolve entirely around the customer.
Lightspeed Restaurant gives us a great analytic tool that on one axis tells us how many sales we've had of a given item, and on the other axis says, how much of that is driving repeat business. That kind of data drives really good decisions about what needs to be on our menu, what belongs there, and what makes sense. —​ Grant Macdonald, Chief Concept Officer, Kotsu Ramen & Gyoza
Watch a demo to find out how Lightspeed's restaurant POS can help you create a more memorable dining experience for your guests, as well as optimize your front and back of house operations.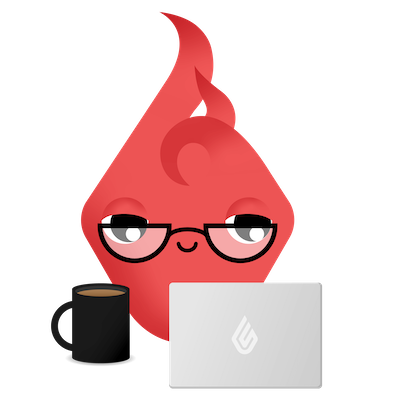 News you care about. Tips you can use.
Everything your business needs to grow, delivered straight to your inbox.