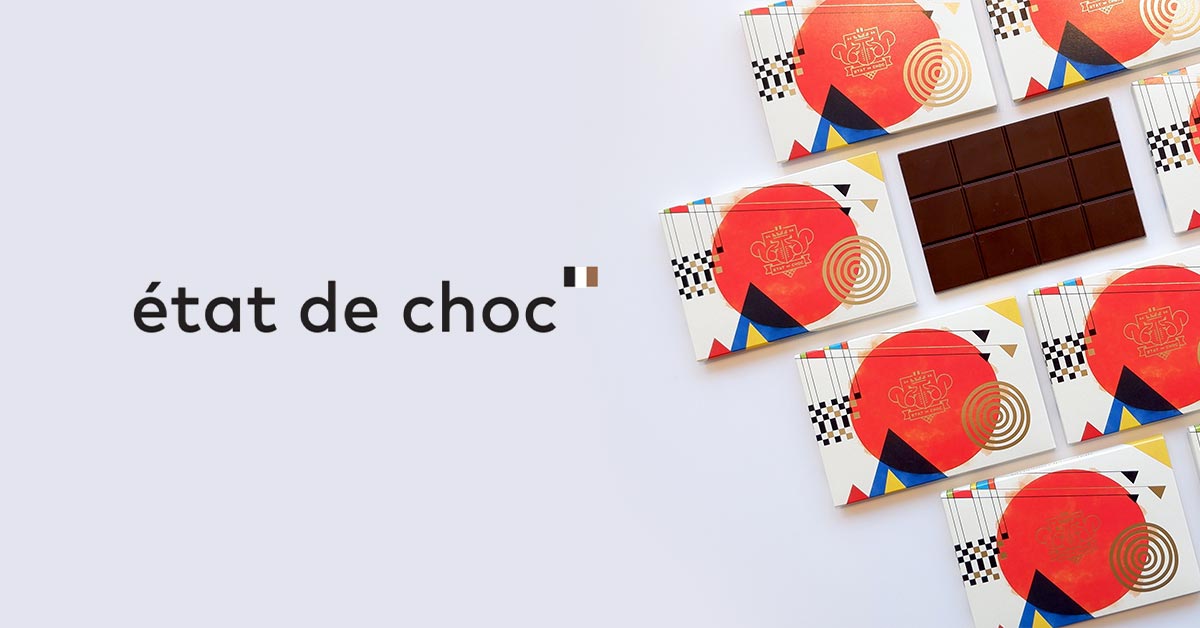 The road to opening a luxury chocolate shop made up of great flavors and local chocolates isn't always a straight line. Maud Gaudreau's path took a few twists and turns before landing her into what many would see as the role of a lifetime: opening her very own chocolate wonderland, État de Choc.
From knowing the point of sale system she would use to the type of niche products she wanted to create, Gaudreau's career provided her with the necessary tools to kick start a new adventure in the world of retail.
As a new store owner, 2018 and 2019 proved to be challenging years while Gaudreau worked to get her new venture off the ground. In 2020, however, the retail industry had a few surprises up its sleeve that would shake the years to come for this entrepreneur. By thinking on her feet and offering unique products, capitalizing on retail and ecommerce and giving it her all, Gaudreau successfully launched a business and survived a pandemic.
It's time to break up with traditional retail
Find out how to navigate the new world of retail and create an omnichannel strategy that resonates with your customers.
How did your professional experience lead you to opening État de Choc?
I used to have a company and I managed it for 15 years, but it was like remote controls and it was pretty boring, so I decided to sell it. Originally, I wanted to work in a big company like Cirque du Soleil or something like that, but I couldn't find a job for more than two years. I decided to take my experience and become a business consultant.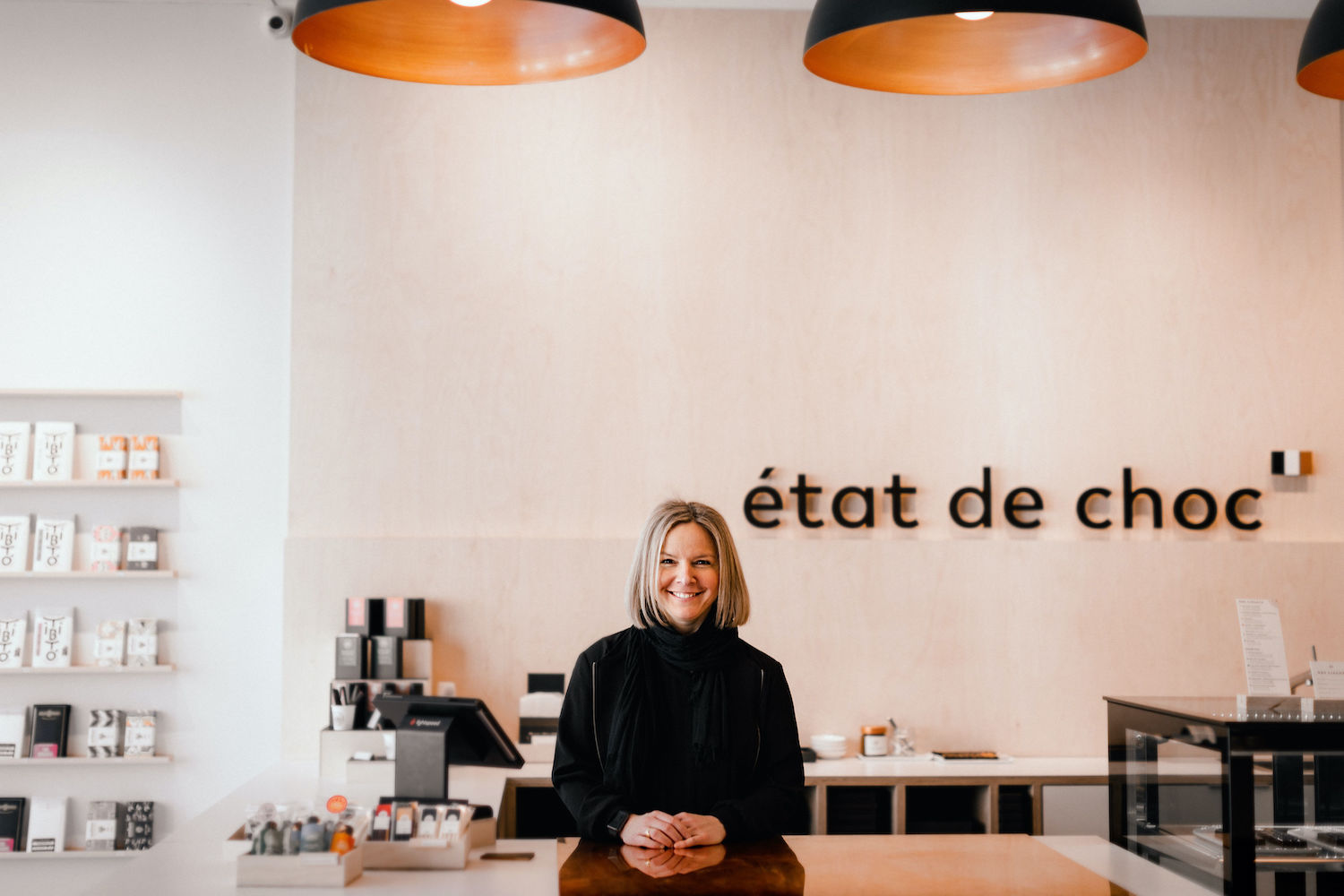 I have an MBA and a degree in marketing. So at one point one of my friends asked me to help them out and I said "okay," and then I had one contract and then another. At the end of 2018, I was asked to do three or four months at a chocolate factory in Montreal and I became the general manager for that. And that's when I discovered the bean-to-bar chocolate movement in Montreal and in Quebec.
I quit the job at the end of March 2018 and I decided to open my store.
Talk to me about the bean-to-bar movement—what is it exactly?
The chocolate is made from the bean to the bar. For example, one chocolate maker from Montreal buys beans from one location, fair trade. Some are not certified because it costs a lot of money, but we know exactly where they buy the beans at the right price, so they know where the beans come from and they produce the chocolate. The ingredients are simple and are basically just the beans, the cacao, butter and sugar—nothing else added. You really taste the chocolate like you would coffee, from the bean. People that buy will check the origin of the beans and chocolate maker. For example, if you have a bean from Peru or Guatemala they taste different.
Did you ever imagine you were going to have your own chocolate shop?
No, but I had helped a business owner for two to three years before that, so I knew exactly what I wanted to do when it came to opening my own business. For example, in one contract I worked with I found Lightspeed, in another I did some financial projections, and so I was ready to do all that when the time came.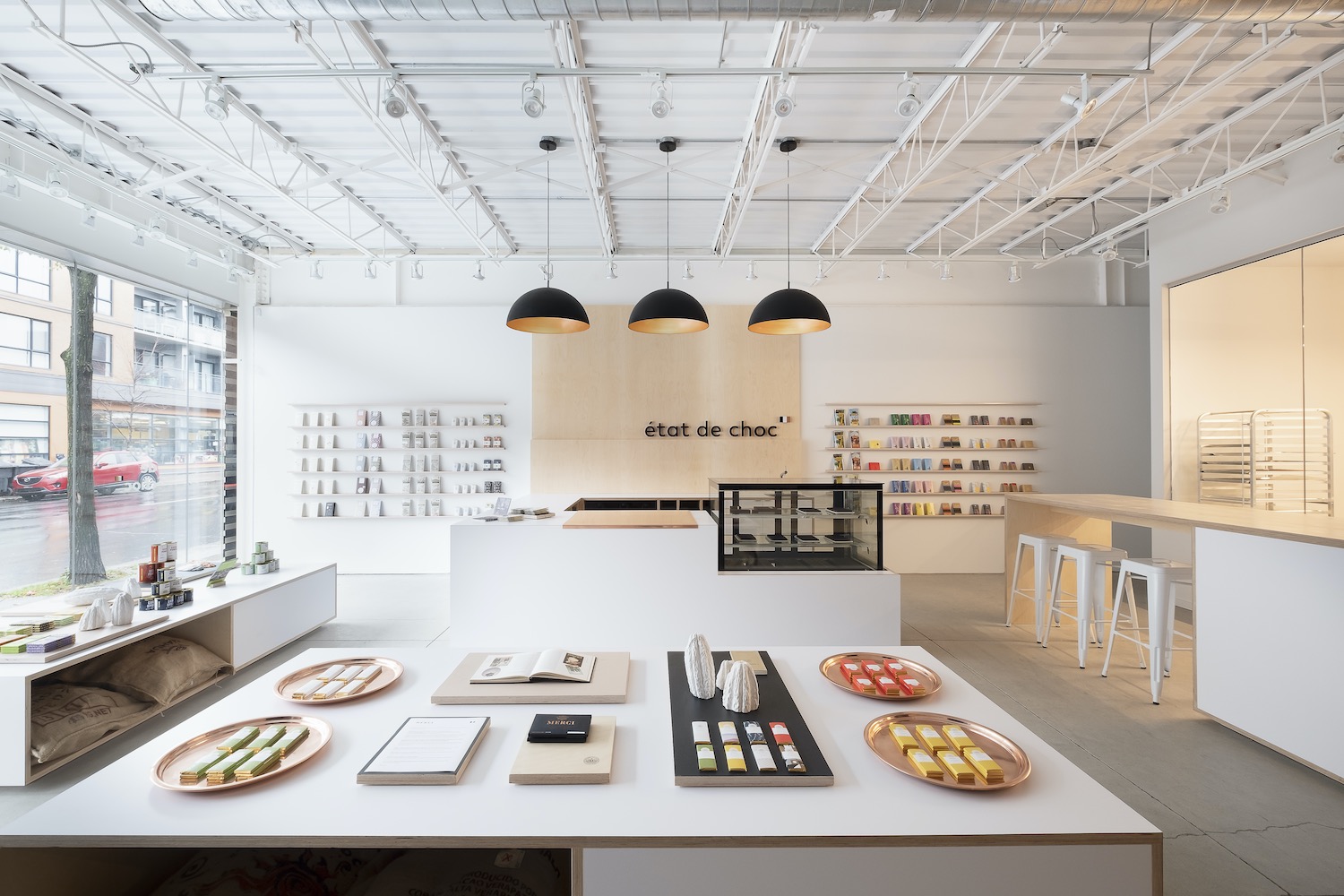 What inspired you to get involved in the bean-to-bar movement?
Chocolatiers in Montreal and Quebec only use Valrhona and Cacao Barry. They don't usually make their own chocolate that is bean-to-bar and 100% traceable, so I said, "hey there's space for this."
Only one or two places offered bean-to-bar, with a selection of five to six brands, but not 15 to 20 from all around the world. And that's what we did—have excellent bean-to-bar chocolate from Montreal and Quebec, make our own recipe and then offer a large variety of the best chocolate from all around the world, with transparency always in the mix.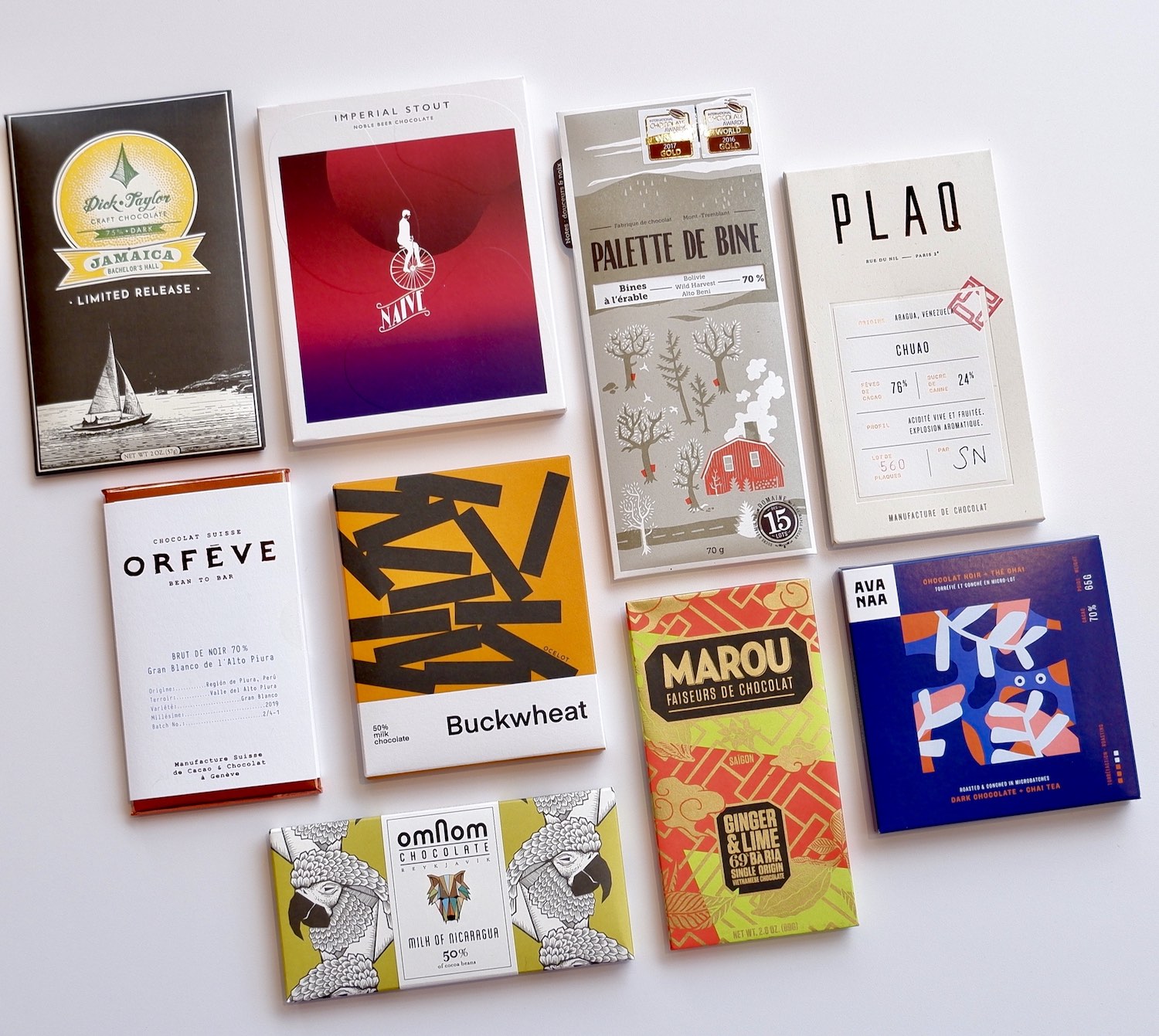 Now it's easy to say this, but at the beginning, I just decided to just give it a go and see, because we didn't even know if the chocolate maker that regularly produces the chocolate in small batches would be able to supply us. At first we had a few Valrhona and Cacao Barry and we started slowly adding local bean-to-bar brands like Qantu, Palette de Bine, Avanaa and Chocolats Monarque. And then we all started growing together.
Now I would say that 90-95% of our recipes are all from chocolate made in Montreal and Canada.
Is that common in Canada?
No and I also knew that to have chocolate bars that go from $9 or $13 to $22, I had to have a brand and a nice space so that people would want to come in.
When you opened your store, did you start right away with both a physical shop and an ecommerce shop?
Yes we had both, but ecommerce was a bit slow to start because we didn't have a marketing strategy for it at the beginning. It was only in autumn 2019 that we really started with ecommerce.
Let's talk about 2020 and all of the changes it brought. How did your business react to all of this?
We are one of the lucky ones because when it started we already had some local products—we made our chocolate, we had the Quebec box, we had the local brand. It was easy for us when the "buy local" movement started since we already had that offering. Our website was ongoing and just before Easter we had started offering free delivery for Montreal.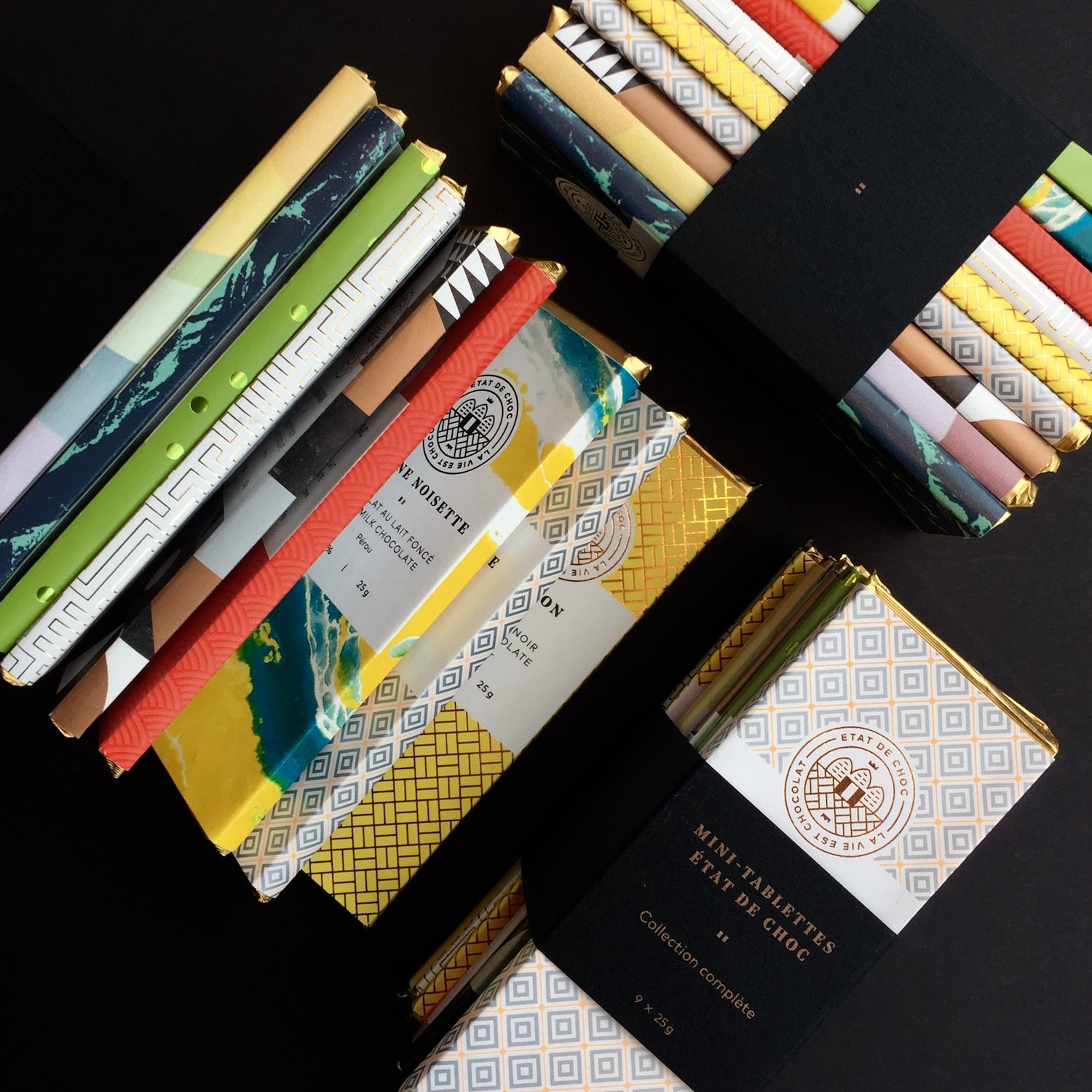 We also had an article in La Presse with our Easter egg! Even though we didn't make that much money due to the delivery and the time it takes, we were still able to sell the production that had already been made for Easter. We also created Easter bags with chocolate bars and eggs and sold that and it really helped get our name out there. Unfortunately, we did have to cancel our workshops since everything was completely booked from March to the end of June, so we had to refund and cancel everything.
We are, however, starting our virtual facing class next week. We weren't able to do it before because there were so many other things to do, but now we are ready so we will probably put it on the website soon.
What were some of the challenges you faced during the pandemic?
On a personal level, it was scary like for everybody else. I didn't want one of my employees to get sick and then have to stop production. So from March to August I was really stressed about that. Now we're taking it one month at a time and I'm less stressed than before.
For the store, it took more time to prepare the orders and we did a lot of pickup. I did the delivery like three days a week during the morning. I did it myself and a lot of my family members helped, but I worked a lot to compensate. Even though we had more time at the store it still took a lot of time to prepare things because instead of having like two orders, we would have like 20. For Easter it was difficult just to evaluate how much time it would take for the boxes and the shipping, but because of that, we were a bit more prepared for Christmas. It's good that we had that for practice.
Even with all the experience I have I didn't expect what the first two years would be. Even with the pandemic, 2019 was harder than 2020.
Has ecommerce become the preferred sales channel for your customers?
For some, yes, but some were really happy to come back to the store. We also have a lot of customers from outside Montreal, from Toronto and the States, so it's made it easy for them to order. One of the things that changed is that we offer some monthly subscriptions. Last year we had three people and now we have about 50 subscriptions!
What was your experience leading up to the busy holiday season? How did you get ready, knowing what you learned from Easter?
We thought we were ready, but we had two big corporate orders. That was good for us for sure, but all the productions for the Christmas season were sold at the end of November. We couldn't supply the demand for the retailers and I didn't have enough experience or have enough time. But now I know the time that it takes. Like if I know I have to send 25 bags to 25 different addresses, I know what that takes. It was kind of crazy, but we learned a lot and I even had help from my family, plus I was able to hire three more people to help us with everything. It was cool because we were ready, and didn't make mistakes, but we still missed a few orders.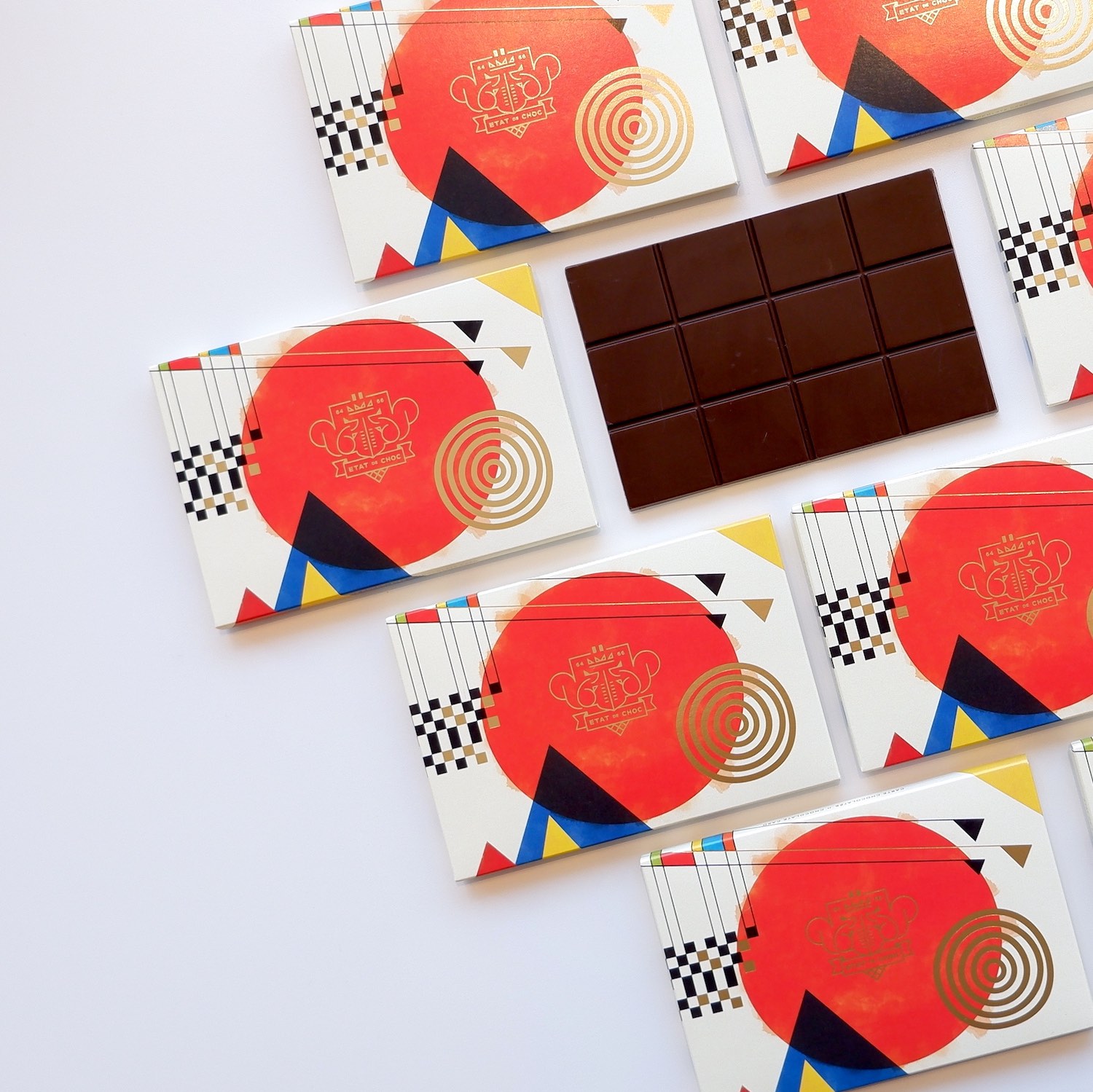 We also had a Christmas box and it went really well. A portion of our sales comes from bean-to-bar products from other brands and the other portion comes from our own brand, and now people really buy our État de Choc products. We also never really sell out of bags because we change the chocolates. We have things like a Tour du Monde box (with chocolates from all around the world like Iceland and Norway and other places) and we have our branded État de Choc box and many more.
What has been your experience using Lightspeed in these last couple of years?
It's been good! It's super easy to do things like changing categories to update the website. If we want to switch to Valentine's day or Easter we can do it in an afternoon and it'll be ready. It's user friendly. In the store it's also super easy and we didn't have any problem with it. We had a lot of people in the last week of December and that was a good test for us, showing us that everything went well. And Lightspeed is our customer too!
Looking further down the road, what are some of the things that will change in 2021 and beyond?
We are making a good reputation in the bean-to-bar community, not only in Montreal but in the rest of Canada and the United States so I think our online sales will go up. We also need to have a good selection of new products all the time. I think the virtual workshop will work well too. It was also the first year we had the advent calendar. We took a big risk because it was all custom-made in Montreal. I didn't want to sell that much so we stopped at 150, and I didn't know how it would go, but it was sold out in presale! I think it will be similar with the Easter eggs this year. These two products are the haute couture of chocolate. People want them and they give them to their friends.
Shaping the future of Canadian chocolate in 2021
Talking with Gaudreau, one thing is certain, her commitment to chocolate and her mission as a store owner is just as strong as it has ever been: to make the planet's very best chocolates and share her knowledge and discoveries with the public.
While the future of retail is still uncertain in many ways, Gaudreau keeps her advice simple. Store owners need to "have a vision and stick to it" says Gaudreau. In order to succeed or even just survive, entrepreneurs or even longtime business owners need to have a clear understanding of why they're in business and what they want it to become.
"You can't just open a store without knowing exactly what you want to offer and your target. I think brand experience will be more important and I think it's key to have both retail and ecommerce. You have to be ready for anything," adds Gaudreau.
Even with uncertainty, store owners are nothing if not resilient. With unique items ranging from a Quebec chocolate box to their "Funky" chocolate selection, État de Choc is proudly supporting and lifting the local industry of Quebec and Canadian chocolate producers, while playing an important role in shaping the future of bean-to-bar chocolates.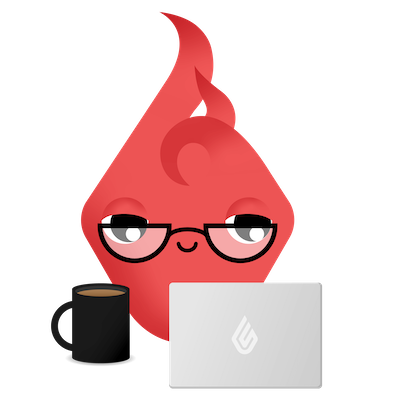 News you care about. Tips you can use.
Everything your business needs to grow, delivered straight to your inbox.