Restaurant
Digital Dining: How Happy Burger and Gongfu Bao are Embracing the New Normal with Online Ordering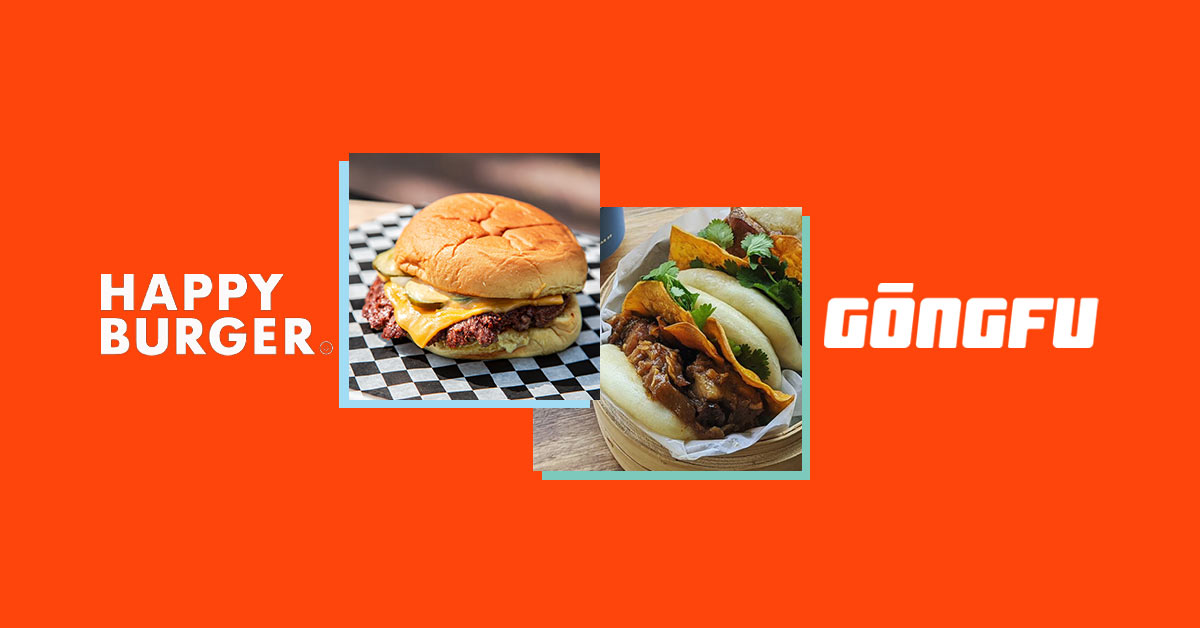 What has been a major challenge for restaurateurs across the hospitality industry has also given some restaurant owners an opportunity to shine.
Happy Burger, a ghost kitchen-turned-restaurant, and Gongfu Bao, the steamed bun cart that became a bao shop, are both glowing examples of restaurants that took unprecedented times into their own hands and made the new normal work for them during the COVID-19 pandemic.
By taking a good look at their operations, making smart decisions about the technology they wanted by their side and finding alternative revenue streams to help their business in the short and long term, Happy Burger and Gongfu Bao have kept their culinary pursuits thriving through the toughest of scenarios.
From ghost kitchens and food trucks to restaurants
Not every restaurant starts out as a dining room.
With the rising costs and inherent risks of running a hospitality business, many soon-to-be restaurateurs are opting for more creative avenues to get started and test out the market.
Happy Burger began its culinary journey as a ghost kitchen. This unique model takes a step back from the in-house dining concept to focus on the production of food for takeout and delivery. This is a great option for restaurants that want to reduce their costs or test out the market before expanding to an actual physical restaurant location that guests can visit.
For Juliana Carlucci, Owner of Happy Burger, running a ghost kitchen provided the opportunity to properly size the market and take the next step. "We quickly saw the online demand growing and found a small space where we could build our business out of," says Carlucci.
It also showed her team the growth potential from going online. "We saw the opportunity to get on the online ordering platforms, as it was evident this was the way forward and where demand was coming from," says Carlucci.
Gongfu Bao, on the other hand, had a completely different start. While they've been serving up delicious Taiwanese and Chinese creations for over seven years, they initially started out as a bao cart. In fact, for the first five years of their business, they operated as a food truck.
Food trucks are another great way to test out an initial concept, without the commitments of leasing or owning an expensive physical space. They can also give restaurant owners mobility to try out different areas of the city and interact with customers face to face.
For Gongfu Bao, their food truck allowed them to create a steady customer base that would follow them to their next destination: in-house dining.
Outgrowing their point of sale systems
During Happy Burger's early days as a ghost kitchen, Carlucci had issues right from the start as the team tried to run the business on their legacy POS. "We had to work with the old legacy POS that was made available for us and it was a nightmare. We had to manually push everything in, causing human errors and wasting time. Really wasn't efficient and quite dated," says Carlucci.
While Gongfu Bao launched with a cloud-based solution, they still faced difficulties when the time came to adapt to alternative dining options like delivery and online ordering. According to Andrew Bacque, General Manager at Gongfu Bao, they needed a POS that would give them "a better delivery integration, more integration options and an easier set up for online ordering."
With restaurants becoming increasingly tech-savvy, opting for solutions that will help them cater to customers' increasingly mobile needs, the inherent lack of flexibility of legacy systems means they just don't measure up. But it's not just about choosing between legacy systems and cloud-based solutions. For both Bacque and Carlucci, it was also about choosing a tech partner that could help their restaurants face an array of different challenges and be better prepared for the future.
Embracing new models with Lightspeed
The pandemic proved to be a turning point for all types of businesses around the world, but restaurants were among the hardest hit—to keep running through shutdowns and restrictions, many had to modernize their systems, and in some cases even completely shift operations from in-house dining to solely delivery and takeout.
Both Gongfu Bao and Happy Burger had to make big decisions regarding their technology and evaluate whether the systems they had in place would be able to actually help them face the challenges ahead or hinder them.
As a sit-down restaurant, Gongfu Bao didn't originally have the infrastructure for a streamlined online ordering or takeout system. "We were used to taking orders in person before for our in-house dining and anything taken out was ordered from the restaurant. We didn't even have people calling in back then," says Bacque.
Having to go from managing orders from their dining room to completely shifting to a delivery and takeout model proved complicated with their current system. "When COVID hit, we started taking orders over the phone first, then created a Google form which turned out to be a mess," explains Bacque.
Once they switched POS providers, they were able to adapt quickly and embrace a new business model. "Lightspeed helped us make our business more automated and digital compared to what we had before," says Bacque.
At Happy Burger, when the time came to make the switch from a dusty legacy system to the cloud, Carlucci's first order of business was to find a POS solution that had a seamless integration with delivery platforms to be able to meet current and future demands. "We thought the Deliverect integration with Lightspeed offering was the best solution and we're really happy with it," adds Carclucci.
From in-house to online ordering
Now that their restaurants were equipped with a POS solution that could keep up with future challenges, Happy Burger and Gongfu Bao looked to set up another layer of alternative revenue streams: online ordering.
The new era of dining is all about meeting customers wherever they are. And that means being online.
While some customers might still enjoy the human touch of calling in for orders at Gongfu Bao, Bacque has been able to see the benefits first-hand of adding Lightspeed Order Ahead to their ordering roster. "Since launching, 17-20% of revenue comes from Order Ahead. We've definitely seen a big return on investment using this tool," says Bacque. So much so that Bacque already sees online ordering as a permanent part of their restaurant. "This is now part of our business model, with the contactless reality and the uncertainty of the future we know for sure we can keep revenue flowing with tools like OA," adds Bacque.
It's not just the added revenue that speaks volumes, but the ease with which orders come in. "Orders are flowing through the FOH even smoother than before—it only takes two minutes for an order to come in instead of 20 minutes prior to Order Ahead," explains Bacque.
For Happy Burger, adding Order Ahead meant simplifying their operations so they could focus on what matters. "We were able to concentrate on making the orders, instead of taking orders," says Carlucci.
It also gave them another revenue stream they could count on, without adding health and safety concerns. "For us, it's a way to secure some revenue from the street. People can literally walk by and order from us without even having to come to the window. It also keeps my staff safe because they don't have to interact with customers by having to take their orders."
Like Bacque, Carlucci agrees that Order Ahead is here to stay. "This is definitely something we'll be keeping in our business model even when things get back to some sort of normal. It's easy and allows us to meet our customers online and provide them with another service option," adds Carlucci.
Ready for the future with Order Ahead
Dining out has changed drastically over the past year. What used to be normal interactions between restaurants and customers now feel like a distant memory. While this doesn't mean the industry won't go back to the usual loud sounds of busy kitchens and clinking cutlery of in-house dining, it does mean that in the meantime, restaurant owners need to find new ways to serve their customers.
Restaurants are known for their resilience and ability to adapt. From food trucks to in-house dining to contactless hospitality experiences, having tools that stack up to the everyday restaurant grind is the only way to keep up with a highly competitive and rapidly evolving industry—even when you're not in the middle of a global pandemic.
By adding alternative streams, restaurants like Happy Burger and Gongfu Bao know they have something to rely on, no matter what the future brings. "With Order Ahead, we know we can keep revenue coming in even if dining rooms stay closed for another while," says Carlucci. And that's something to look forward to.
Thinking about launching online ordering in your restaurant? Get in touch with one of our experts for a personalized consultation. Let's talk!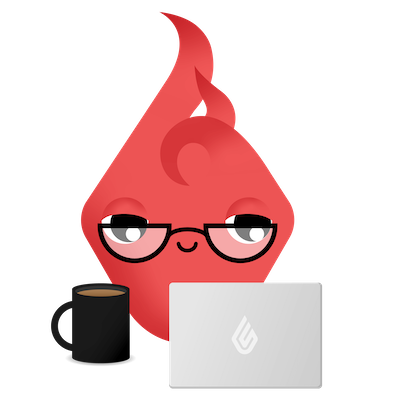 News you care about. Tips you can use.
Everything your business needs to grow, delivered straight to your inbox.