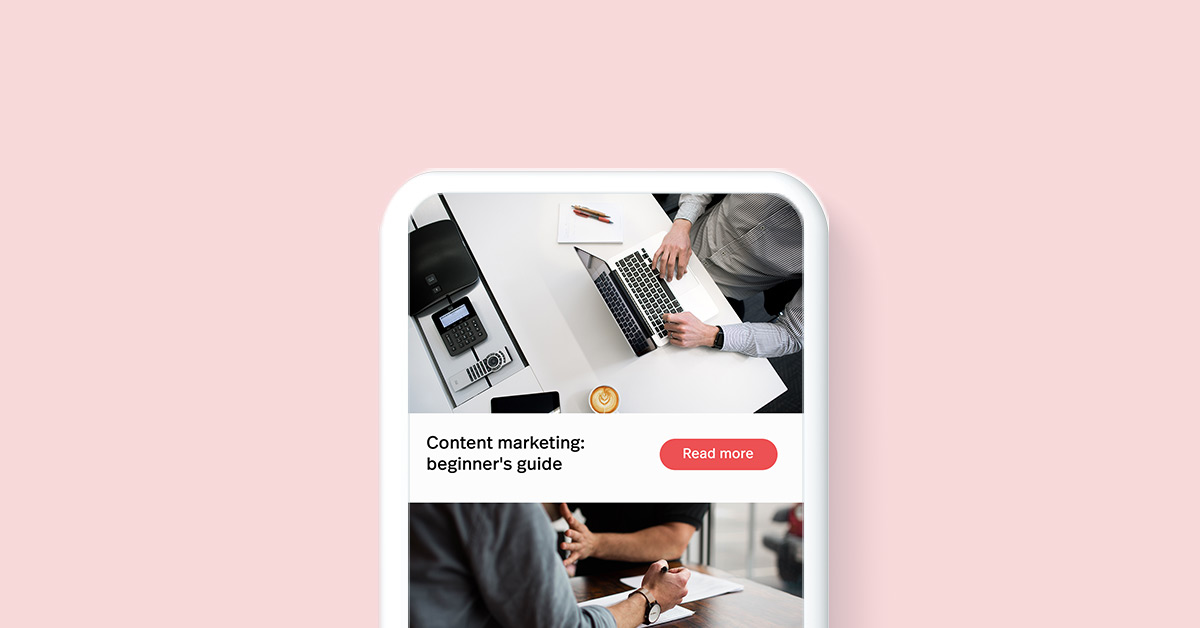 When you're a business owner, manager, or retailer, you wear many hats. As such, content marketing can seem like a low priority in comparison to other, operations-based tasks. However, content marketing is effective: 81% of companies can directly tie revenue generated by content, according to recent surveys.
If you understand the fundamentals and put a plan in place, content marketing can be as simple as writing and promoting a few blog posts per month. The good news is because you run a business, you already have the knowledge to create impactful content — you just need to understand how to put it into action.
Use this beginner's guide to leverage your industry know-how to create a value-driven content marketing strategy that increases sales and traffic for your business.
How to get started with content marketing
Get a grasp on search engine optimization (SEO)
Create a content calendar
Promote your content
Get a grasp on search engine optimization (SEO)
Search engine optimization (SEO) is a complex topic, but you don't need to get in the weeds to succeed. Understanding the basics is enough to get started with content marketing. What you need to know is that SEO tells Google what your website is all about, how valuable it is, and how you should rank in search.
Google uses the E-A-T metric to evaluate and rank pages in their search engine and assure that the pages they prioritize are high-quality. E-A-T stands for:
Expertise

Authoritativeness

Trustworthiness
The higher your site ranks for expertise, authoritativeness, and trustworthiness, the higher your site's pages will rank in Google Search. To master E-A-T, Google suggests your site do the following:
Have enough Main Content (MC). your site should have enough content related to your topic or purpose to satisfy a user's needs (for example, if you're a fashion retailer, that means having enough products and supporting content, like a frequently updated fashion blog, to give site visitors value).
The page and its associated content are expert, authoritative, and trustworthy for the topic it discusses.
The website must have a positive reputation for its page topics.
The website has enough ancillary information, like About Us, Contact Us, and Support information.
The website features supplementary content (SC) that enhances the user's enjoyment and experience. A great example of this is launching a blog related to your store's purpose.
The page is designed in a functional fashion that allows users to easily locate the information they want. This includes your site's mobile-friendliness.
The website is maintained and updated regularly.
When done correctly, if your target audience Googles a topic related to your business, your website will show up. This increases organic traffic to your website and more traffic means more chances to sell your product or promote your business.
Use keywords that are relevant to your business
For simplicity's sake, focus on one important aspect of SEO for content marketing — keywords. Proper keyword research and usage helps customers find your website through the content you create. Start by brainstorming a list of 20 phrases or terms that relate to your business. A few examples might be:
For a San Diego Mexican restaurant

: Taco Tuesday, best margarita in San Diego, authentic enchiladas

For a local Jewelry retailer

: customized engagement rings, stackable earring studs, authentic opal
Find the best keyword for those phrases using a tool like Ubersuggest — this helps you find the exact phrases that people are searching for. This will be the basis for your content.

Create a content calendar
Once you've researched which keywords align with your business, you can create content, like blog posts, that focus on that keyword's subject, educate your customers, and promote your business. But, here's the thing about content creation: you need to be really organized and plan your content in advance as much as possible.
That's where a content calendar comes in handy. It's exactly what it sounds like: a tool that helps you plan and schedule what, when, and where you publish your content. Using a content calendar ensure that you never miss important dates, stick to a consistent posting schedule, save time, and optimize your engagement.
To build your own content calendar, start by creating an annual calendar in an Excel spreadsheet. Each month should look something like this: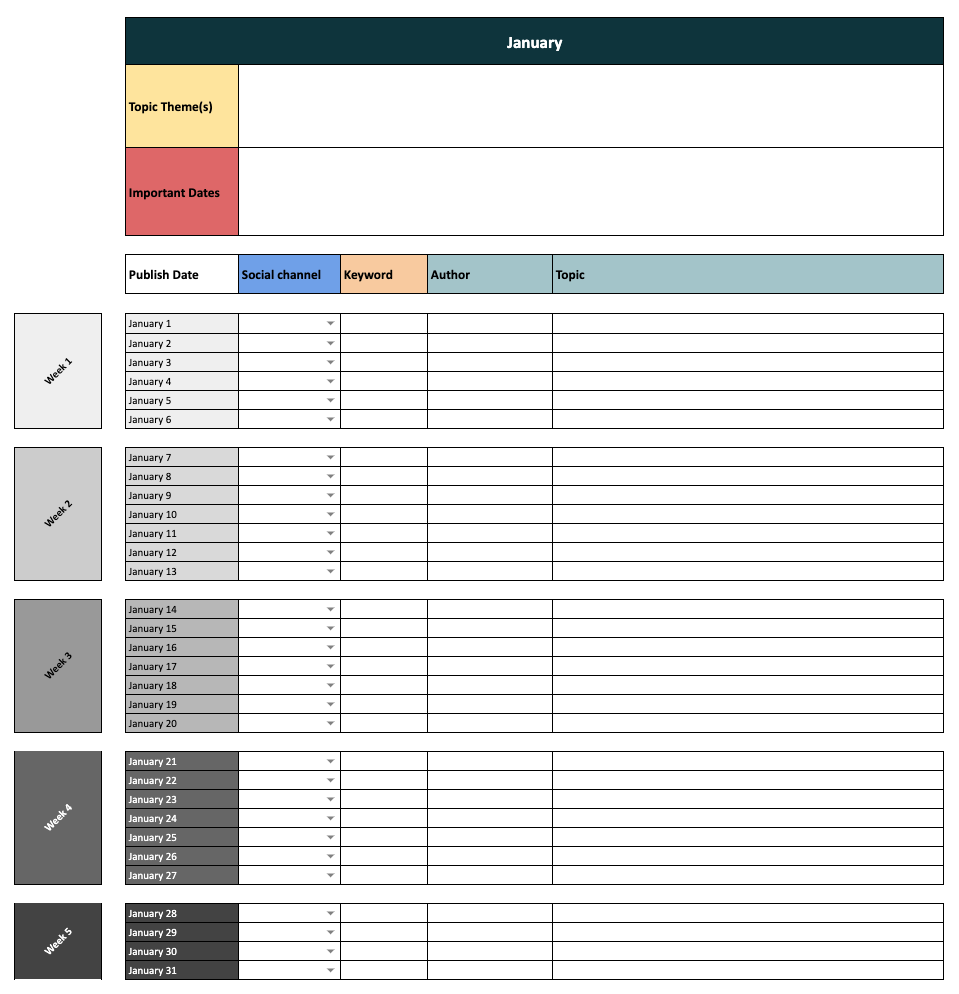 Topic Theme
Use this cell to keep track of important themes throughout the year. Themes can vary depending on your business, but typically a theme is time-sensitive and based on your customer's purchasing roadmap.
For example
A jewelry store might write a blog post called, "10 Tips for Designing a Customized Engagement Ring." This topic and title play off of your store's theme and reinforces its expertise, authoritativeness, and trustworthiness as a jewelry retailer.
Important dates
Part of producing relevant content is aligning it with important dates throughout the year and playing off of that seasonality. For example, retailers can include holidays or seasonal topics in their content calendar to take full advantage of the holiday search traffic and ultimately drive more sales.
Once you've mapped out all the important dates throughout the year in your content calendar, you're in a great position to create content that celebrates those dates, elevates your brand, and engages with your followers and readers.
Stick to a consistent posting schedule
Next, determine your publishing goal. Start with a goal of publishing just one or two blog posts each month, especially if you don't have much help. You're better off with a few great pieces of content than a lot of bad content.
Put each topic and its publication date on your calendar to hold yourself accountable. It's much easier to sit down and write a blog post when you have the topic and keyword picked out. This also leads to consistency in publishing, a crucial factor for long-term SEO benefits.
Consistent posting and publishing trains your readers and followers to expect and habitually engage with your content, which builds long-lasting relationships that have a high probability of translating into sales.
Finally, try to plan your content three months in advance. When you plan in advance, you can forecast business goals at a high-level, as well, and make sure that your content marketing is helping you to reach them.
Promote your content
Once you create your content, you need to get it in front of your audience and potential customers. This is especially important if your site is new or doesn't get a lot of traffic. Here are a few easy ways to promote fresh content.
Social media
Post articles and write engaging captions that encourage your followers to read the article, comment, like, and share the post. You can even post about each new piece of content a few times, just remember to change up the image and caption. In the busy world of social media, most followers won't see your post until the second or third time around.

Send an email
If you have an email list of customers or newsletter subscribers, send an email that highlights each new blog post. Using handy tools like MailChimp, you can easily set up RSS-to-Email and send your latest content to your email list on a daily, weekly, or monthly basis.
The timing that you send your emails is entirely up to you and should correspond with your content posting schedule. Avoid setting up a daily email if you don't have the content to support that cadence.
If you see that your email's open rates and clickthrough rates are low, try A/B testing (also known as split testing) different subject lines, images, and copy — a few minor tweaks can produce great results.
Use social sharing plugins
Make sure you allow your readers to share your blog posts with a social sharing plugin. While there are many plugins available; we think SwiftyBar is a clean and sleek option that's easy to set up.
Get started with content marketing
For a small business, creating and promoting content doesn't have to be as difficult as other digital marketing strategies. In fact, extensive studies prove that content marketing can produce up to three times as many leads while costing much less than paid search. Bonus: you're writing about things you already know and are using your passion and knowledge to amplify your brand's reach and increase sales, so it's a win-win. Just remember the fundamentals:
Get a grasp of SEO so you're content gets ranked higher organically in Google Search
Create a content calendar to stay organized, consistent, and relevant
Promote your content so to keep your customers and followers consistently engaging with your brand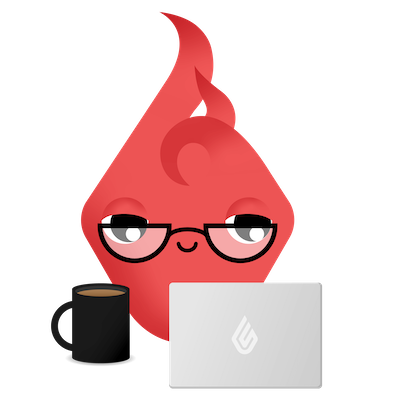 News you care about. Tips you can use.
Everything your business needs to grow, delivered straight to your inbox.