No matter how many times you do it, it never gets easier. Even if you've already conceptualized, planned and launched three successful establishments, opening a new restaurant is always a labor of love, patience and roll-up-your-sleeves hard work — just ask Julie Bisson.
The 9-step guide to opening your restaurant
Opening a restaurant? Get our checklist to make sure you do it right.
Six years ago Julie and her husband Andre Nguyen, wanting to show the non-sushi side of Japanese cuisine, opened up what Montreal eaters and late night drinkers lovingly know as Big in Japan; a Japanese brasserie located in the heart of Montreal's Plateau neighborhood. Next came the "secret" Big in Japan Bar; a trendy speakeasy with an unmarked entrance that merges 1920s chic with Asian flare. Candle lit with ceilings adorned with hanging bottles of Japanese whiskey, Big in Japan Bar is a sharp juxtaposition to Julie and Andre's newest addition, June Rose — a seemingly traditional Chinese restaurant serving asian food with a modern twist.
With three successful restaurants under their belts and a young toddler in tow, Julie and Andre's plate were already pretty full, but when the neighbours of Big in Japan restaurant went out of business, it seemed too good of an opportunity to pass up. Which is why, this summer, St Laurent will welcome the newest jewel in Julie and Andre's restaurant crown, in the form of a banh mi shop.
Vietnamese sandwiches with a Quebec twist
With a name to be revealed at it's grand opening, this fourth restaurant is a personal one for Julie, who has always wanted to open a sandwich shop. An advertising graphic designer by trade, Julie's creative touch is prevalent in all three of the restaurants. However, it's the sandwich store where Julie hopes to showcase a fusion of Quebec and Vietnamese food culture that is representative of her marriage and her daughter.
Back in Vietnam, Julie's mother-in-law owned a banh mi street cart that served passing diners something affordable, fresh and filling that they can grab on the go. With her new sandwich shop, Julie hopes to capture this same essence, giving visitors to St. Laurent a sandwich that they can enjoy while exploring all that the popular street has to offer. And like all of their other establishments, diners should expect the classics with a little something special.
AMA (Ask me anything) with Julie
With a grand opening looming this summer, Julie has kindly taken the time to answer some FAQs about what it takes to open a new restaurant with Lightspeed POS for her quick serve sandwich shop!
What has been the most fun for you?
One of the most fun things is crafting the perfect sandwich. We get to test different recipes, breads, sauces and try new combinations.
What has been the biggest challenge so far?
Time! With a one-year-old and three other restaurants, one of which is on the verge of opening (June Rose is now open!), finding the time to do all the things I need to do in a day is the biggest challenge.
What sort of things can diners expect to taste from the sandwich shop?
I've always viewed Quebec as a melting pot of cultures, and this is my opportunity to merge Vietnamese and Quebec into one shop and one sandwich. Each of our restaurants has its own personality and we want give sandwich lovers a taste of Vietnam and Quebec!
Once we launch, we will be serving up some traditional and non-traditional banh mis, and another highlight will be the soft serve ice cream with vietnamese flavours!
What advice would you give to others opening a new restaurant?
It's a lot of hard work. Only do it if it's your passion and if you're willing to put a lot of work and heart into it. We've done everything the wrong way and somehow along the way, we figured out the right way. It's ok to make mistakes and listen to your gut because sometimes the best idea is the first one!
Opening a new restaurant is hard, but the right technology can make it easier. Subscribe to the Lightspeed Blog to get updates on Julie's new sandwich shop and its big unveiling this summer! For more tips and tricks on running a restaurant, check out our white paper on why a mobile POS will make running your dining establishment easier!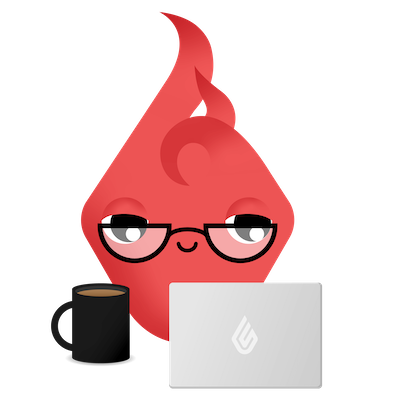 News you care about. Tips you can use.
Everything your business needs to grow, delivered straight to your inbox.