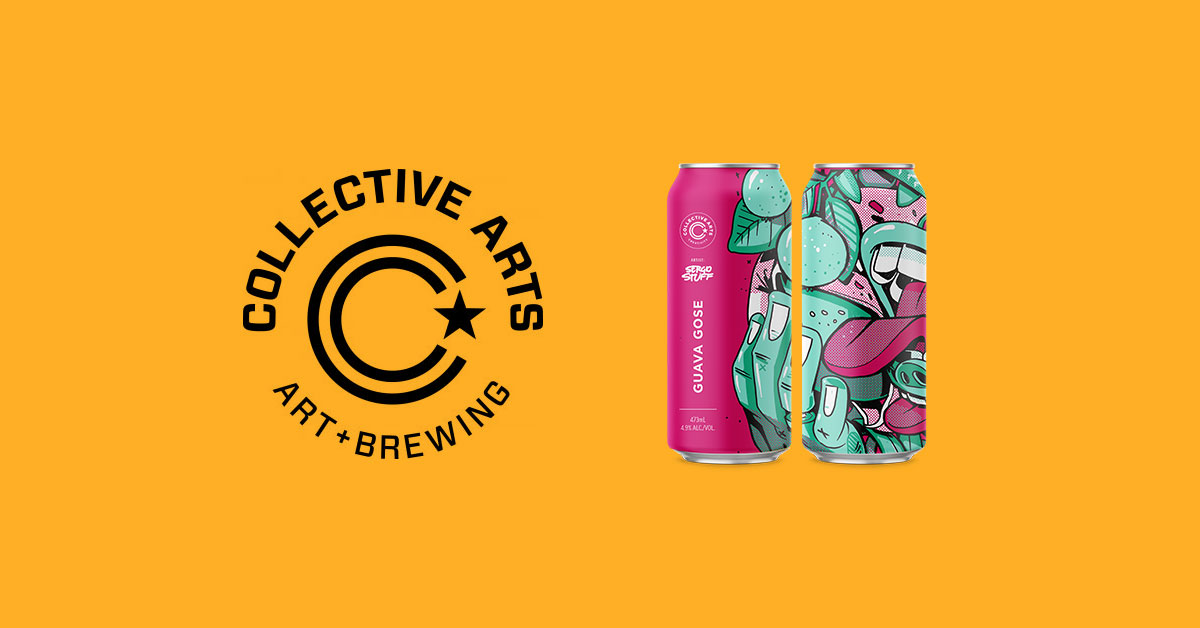 Collective Arts is so much more than a place to grab a cold beer. It's a creative environment where great beer and art co-exist, lift each other up and inspire. By featuring limited-edition works of art on their labels they've created a unique approach to beer branding.
After eight years, Collective Arts has been breaking the pattern of what it means to be a brewery by making great craft beers and putting art in front of thousands of beer drinkers. What started out as a brewery has now grown into two taproom locations, an artisanal beer and spirits producer, an events space and a bridge to the music and art world.
We spoke with Toni Shelton, Director of Brand Marketing & Communications and Grace Ouellette, General Manager at the Toronto Innovation Brewery & Taproom at Collective Arts to learn more about the story behind the brand, how they tackled their reopening and the importance of technology in the hospitality industry.
Get your restaurant ready for the future of dining
With 2020 behind us, restaurateurs need to look to the future, stay ahead of trends and adopt the digital strategies that kept retailers selling through last year's unprecedented challenges. Find out how to help your business thrive in the new era of hospitality with our guide.
Collective Arts has such great creative and artistic branding. Can you talk to us a bit more about the inspiration behind the concept?
Shelton: Collective Arts is actually going to be celebrating our eighth birthday this September and it was founded by Matt Johnston and Bob Russell, the two of them had come from the beer world, one came from the design world. They had worked on brands in the past and basically they came up with this idea years before they started Collective Arts. The concept really was to get more art in front of more beer drinkers. How do you inspire beer drinkers and create really great liquid while you're at it? That's kind of where the concept came from.
How do you mobilize the entire art community and really create a community in a grassroots effort? And that's really what they did. When we first launched, we were only using bottles and our bottle had 92 different pieces of art on it. Now we've scaled that program and we put about 250 to 350 pieces of art out into the world per year and that's just taking into account our beer. We also commissioned art for gin, seltzers, ciders and our Ready to Drink (RTD) offering.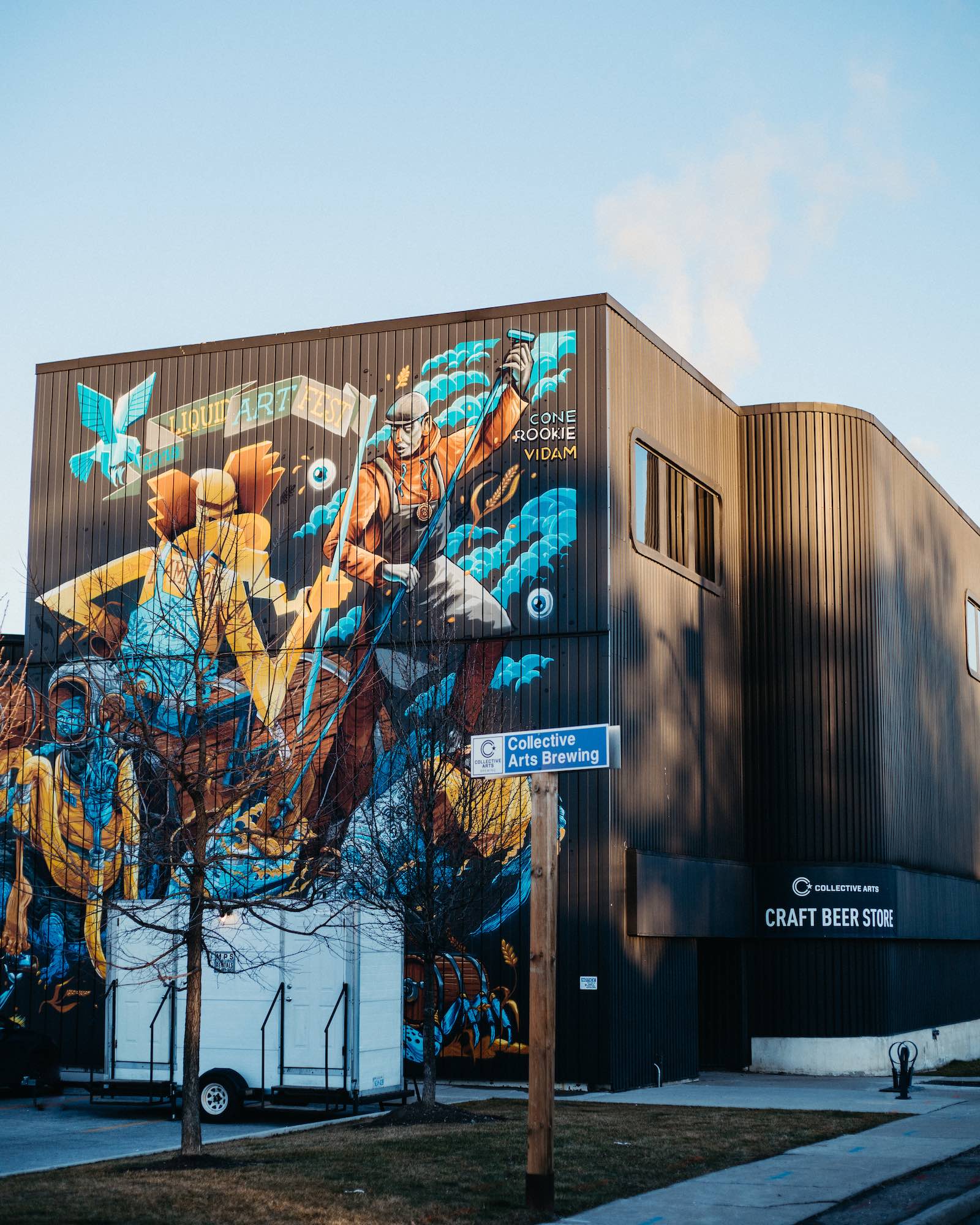 Ouellette: Even our buildings!
Shelton: Yeah, our building! Art on everything. That's kind of like our internal motto. Our call for art is unique in that anyone around the world can submit at any time. It's all done through our online portal and we have a separate panel of curators that are selecting the artists so there is no bias. We've actually featured, over eight years, approximately 2,000 artists from over 40 countries. We've covered six continents. There have been times where we've been like, how did this artist from Iran find us? It really shows how grassroots it can be.
Art on everything—that's amazing! How did the actual Collective Arts locations come about?
Shelton: We started contract brewing before we actually had a space even for ourselves. The first part of our business was working with other breweries to make our beer and then we started to grow their capacity and that's when we decided that we needed our own facility. That's kind of when the Hamilton spot came to life. It was previously Lakeport and it had been basically demolished to try to defer any competition from starting up in the area. If anyone knows Matt and Bob, that doesn't stop them from doing anything. That's kind of why our brewery has made it. Any other person would say it's too crazy of a project to take on because they filled the pipes with cement—it was a huge undertaking to bring that space back to life. That was kind of phase two and then phase three was opening a retail store, being able to sell beer at our front door. Then we had a big facility. We have a little tap room space in Hamilton and a pretty big beer garden. Those are our main hospitality areas. Those came later down the road, probably three years in when we started to really have a hospitality space in Hamilton. And then 2020 is when Toronto came into play.
​​I think it was always part of the plan to have a taproom of sorts. I think craft beer is naturally a social experience and we always saw that. That's why our brand is the way it is—we think art is an experience, we think craft beer is an experience and we were really trying to create a very unique, fun and inspiring experience. Being able to serve beer and talk to people about our creative innovations has always been part of the plan. It was just a matter of finding the right time and place.
How many locations do you currently have?
Shelton: Our space in Hamilton is obviously our flagship and our mother ship. It's home to I think like 30 or 40 fermenters. It's quite a big facility and has a really beautiful beer garden back there and a retail store. Toronto is our second or third space depending on how you classify it. We are looking to open a space in Brooklyn; it's currently being built. When we found the opportunity in Toronto, we jumped on it during the pandemic. And that's where Grace comes in.
Let's talk a bit more about the Hamilton brewery. What makes your flagship location so unique?
Shelton: I would say the most interesting thing about the Hamilton Brewery is that it's very uniquely situated. Hamilton is known as a manufacturing city and also an art city and we're pretty much stuck right in the middle between those two industries. On one side we have James Street North, which is full of art galleries and where Supercrawl, the biggest art festival in Hamilton, takes place, and then on the other side we have all the steel working plants. Basically we sit in what used to be, and still is a very industrial space, but we've taken art to try and make it a special, unique place to visit. If you come to our brewery, there is literally art on everything that we could possibly find a space for. I actually don't think we have any walls left that we can paint on.
I think that's what makes the space really unique—it's like we've taken a really dull industrial part of the town and we've tried to bring some color to it. And I think one of the things we often say to our consumers is that we think a creative world is a better world. I just think our brewery in our facility down on the Hamilton waterfront is a perfect example of that in its physical form, but there are so many aspirational pieces that come from that experience as well.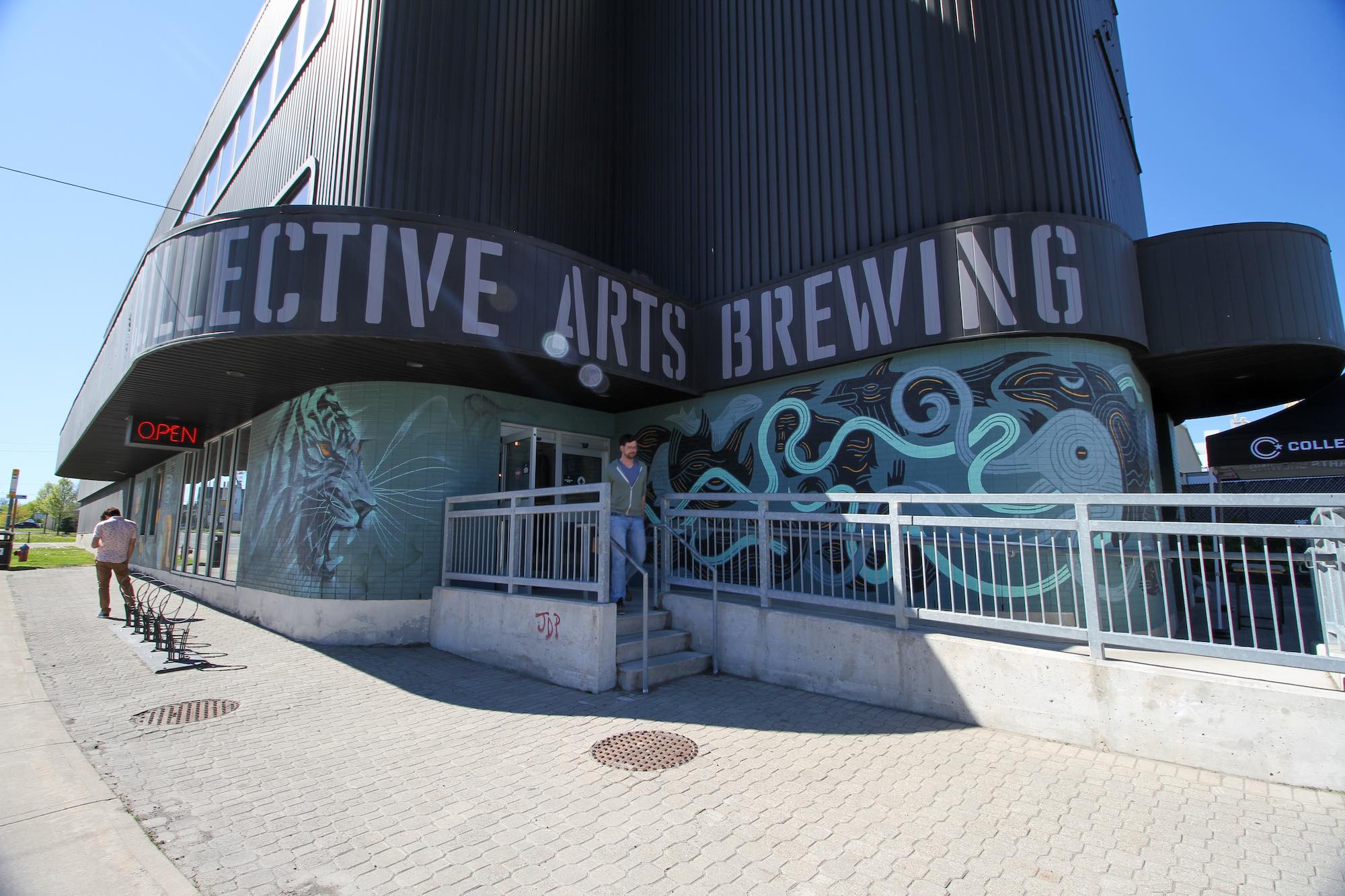 Ouellette: I like what you said about Hamilton and how we're adding art to everything. I'm in Collective Arts Toronto right now and when we took it over the building was actually entirely black. Now the entire building is just an incredible design all done by a woman out of Montreal named Ola Volo—it's an absolute beacon.
A lot of the time brewery food doesn't get the best rap. What sets the Collective Arts dining experience apart from the other breweries?
Shelton: I think it's definitely bigger and better than you would expect from your typical beer garden. Our chef that we hired has created the menu in our Hamilton space and it's not your traditional pretzels and chicken. Like I mentioned before, we're all about creating an experience. We want people to leave feeling inspired, happy and having a really great time. Our patio in Hamilton is always full of events—we've got trivia nights, music, bingo and stand up comedy, and there are always lots of dogs and cute little kids on the patio. It's really meant to be a place to gather and have a great time.
Ouellette: The food program and what the chefs have done with it is really incredible. To their core they believe in supporting local and just having sustainable food. One of my favorites is the pico de gallo. Something super simple, but they peel all the tomatoes so that it can just be a perfect bite every time. They even save the tomato skins and they actually smoke those for more of a umami flavor and then use that in another dish. It's a level of care, detail and just commitment to the community. It's just creating a very, very rounded brand, whether it's beverages, whether it's art, whether it's food, it's just accessible and supportive.
Inspired by one of the owners, Bob, who is a vegan, we also wanted to make sure that our menus were accessible to all. Approximately 80 percent of our menu is vegetarian and vegan. We still have fried chicken, but even our beautiful cheese empanada can be made vegan and that's the same for the Hamilton location. About three-quarters of the menu can be this and that with no sacrifice to the integrity of the dish. For our space in Toronto, it's a Mexican barbecue inspired menu. In Hamilton, it's a kind of Southeast Asian street food. You'll get pork belly baos and there's mushroom bao that I love. I'm already salivating thinking about it!
Hospitality businesses around the world have been facing tremendous challenges in the past year and a half. How did Collective Arts pivot to face the new challenges of the industry?
Ouellette: Well, before I even started, the company did an incredible pivot to offering a direct home delivery service, which has been very, very popular. We wanted to make sure our wonderful customers can still get our products safely. That's a program that's still ongoing, but for the Toronto space it was very interesting for me coming from a hospitality background to then be running a retail store for eight months. It was definitely very well received in the neighborhood that we're in. We started to very quickly recognize familiar faces. They found a product that they loved and it's right down the street or it could be outside and we bring it to them. Just a very quick pivot to different things to make sure that everything is still accessible and people feel comfortable. We were both able to stay open throughout all Covid and we made sure that everybody was very rigorously tested. If they had to come into the space, they would complete a screening for temperature, check themselves, amongst a grocery list of other things just throughout the day to make sure that the space maintains the standard. Anyone that could, we would have them work from home.
Any other initiatives throughout this time that you want to highlight?
Ouellette: In Toronto, we opened a restaurant as just take out, that was really wild to see. We launched on UberEats, Skip the Dishes and DoorDash in December—we didn't see anyone actually eat our food at our location for three months. We were able to have our first guest on the patio for that brief ten-day stint in May and then we closed down again. That was a wild one for me. It was such a joy when we finally could have people back on the patio and just see people enjoying themselves. Yeah, that was the new one for me.
Shelton: Just to add to that, like I mentioned earlier a big part of our brand is experience. Pre-covid we would have events, festivals, we would have a quarterly party every time we launched something and we would party in the brewery and bring in a band. I think it was really hard to replicate that emotional experience during Covid, whether it was in person or online. I oversee our marketing and I had to figure out how we were going to tell stories that inspire people if I couldn't get into a studio and shoot with them. How do we shoot content virtually? From creating experiences and even being able to see people enjoy their food and experience a beer pairing to how much better food and beer tastes when you're drinking them together next to a mural and a great band beside you, all of that went away. We had to figure out how to provide the thing that people love about Collective Arts when we can't be with them in person. I don't think that we could ever truly replicate it virtually, but I think we did a decent job of trying to create content using Zoom recordings, online beer tastings and creating an experience virtually. This is something we are probably still going to be doing, but we're definitely chomping at the bit to get back to partying in real life.
How has reopening been for Collective Arts?
Ouellette: We actually launched our indoor dining just yesterday. It was wild! We were very lucky to be full last night—great for a Wednesday anywhere. It definitely felt weird at first—almost felt a little claustrophobic. All of a sudden you have people right there when serving a drink or something like that. It felt wild, but it was so nice having people in the space.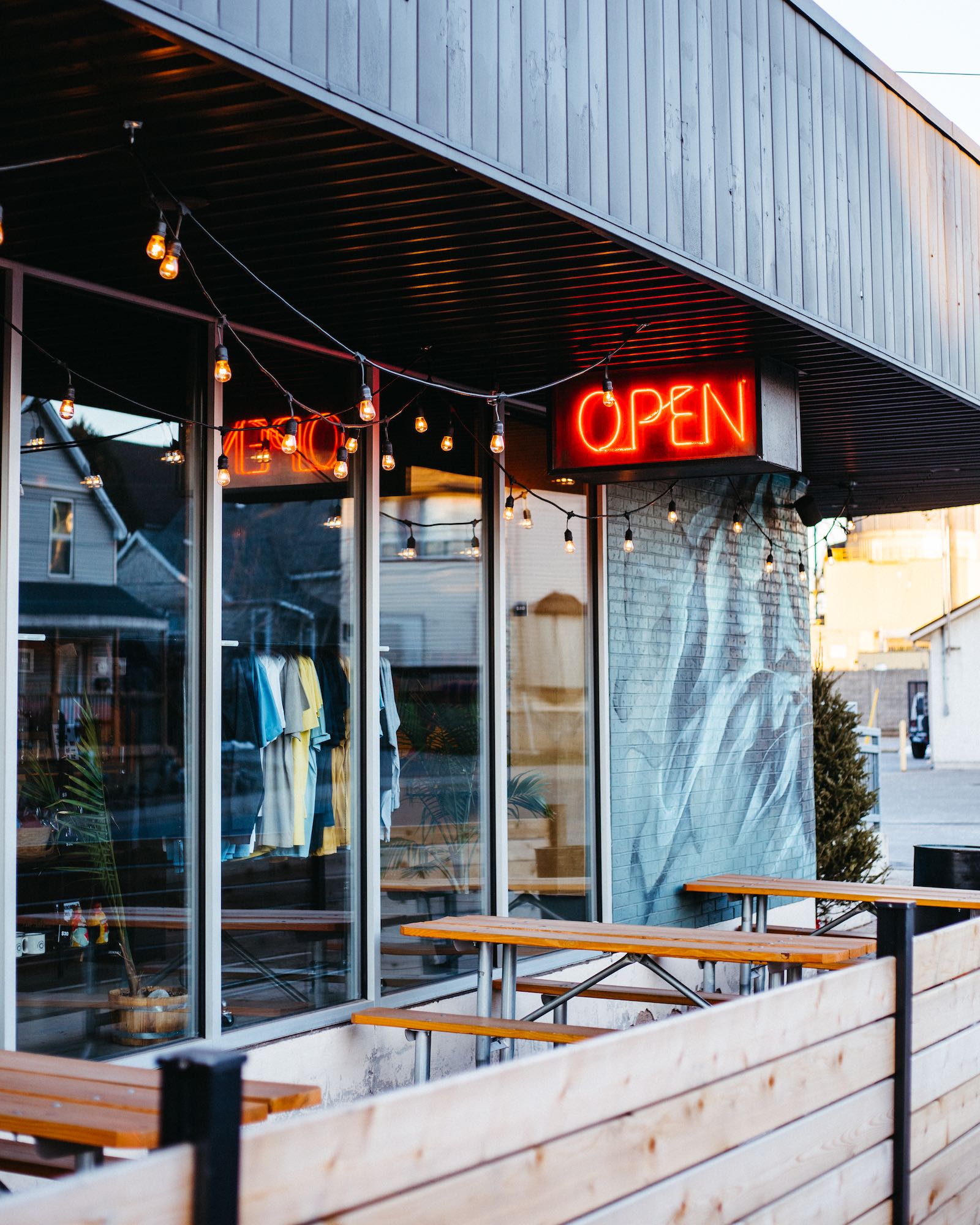 Were you able to open the patio before that?
Ouellette: June 11th was when we were able to open up the patio. We have just under 40 seats out there. We doubled our capacity by being able to finally open indoors. Actually, I have a funny story. When we were able to open for about ten days in May, we were given only 12 hours notice. It was the wildest rush to get everything perfect. We were able to do it and the guests came out. It wasn't even warm. We, of course, wanted to have people here, but we were given such short notice and we didn't have any plates, but people were eating out of takeout boxes on the patio and thrilled to bits. They were just so happy to be out. They were glad to be here and we were glad to be here. We even had a guest one day, holding an umbrella sitting outside by himself, having a pint. Love that guy!
Reopening has had its own set of challenges in the hospitality industry. What would you say are the main issues restaurant reopenings are tackling today?
Ouellette: Yeah, labor is probably number one. In some ways, Covid was an opportunity for people to maybe discover new talents in themselves or be creative in order to survive. Some of the people that both myself and the chefs used to work with are now in a totally different industry. We're just on the tail end of it now, but it's still a huge issue in the entire industry.
The funny thing I found was just how difficult it was to access little things. All of the supply stores were out of this one random thing and you couldn't find it anywhere. I actually had to drive up to little India just to get these perfect ramekins because they were sold out everywhere and you couldn't order them.
Were there any sort of creative approaches you took to finding great talent and navigating the labor shortage?
Ouellette: It's more just getting the word as far out there as you possibly can, even maybe looking to other industries. Originally where you might have previously hired someone who has experience in XYZ, now it's like maybe they have this relative experience doing something else entirely. So really, what I think it takes to build a great team, is just enthusiasm and people that want to be there. Everything else is a plus.
Moving to technology in the hospitality industry. What would you say is the role of technology in today's restaurants and how have you been using Lightspeed to streamline operations?
Ouellette: The biggest one that always comes to mind when talking about a good point of sale is that it's a tool to communicate and the more customizable and adaptable that tool can be to the team and their needs is a make or break. I think that Lightspeed has been wildly successful with that—I can manipulate it to exactly what is needed for the space, and the same has been proven for Hamilton as well and they have very different needs. The only thing we share is some of the same beer.
Adaptation is also a huge one. The ability for the service staff to execute effectively and clearly with the kitchen has been our biggest asset. Also, setting up is a breeze. I think I did it all in like four hours.
What are some of your favorite Lightspeed features?
Ouellette: I really appreciate that you do integrate with the apps. We work with Deliverect as well and now we have all of our apps streamlined right into Lightspeed. That is a delight! If we sold out of something during a busy day, we just lock it off once and it shares all of the platforms. Prices are always correct. It makes it so much easier. And you want to be on as many of these apps as possible, to have maximum exposure, but it can get to be a lot. Before I had to manage them all individually and it can be way too much.
How has the hospitality industry changed recently? And what are some changes you think might stay in the future?
Ouellette: The first one is just individual safety. People being a little bit more sanitary, that would just be a dream. I don't think the masks need to be forever—they get real hot some days. People are more conscious of their surroundings now.
What I really like is people being comfortable using the technology available to them. I think QR code menus are great for a lot of different things. It gives us the ability to, for example, update our draft list, which can change every single week and pretty much does. But also saving paper. There's so much waste in the hospitality industry and I think any effort to cut down on that is amazing.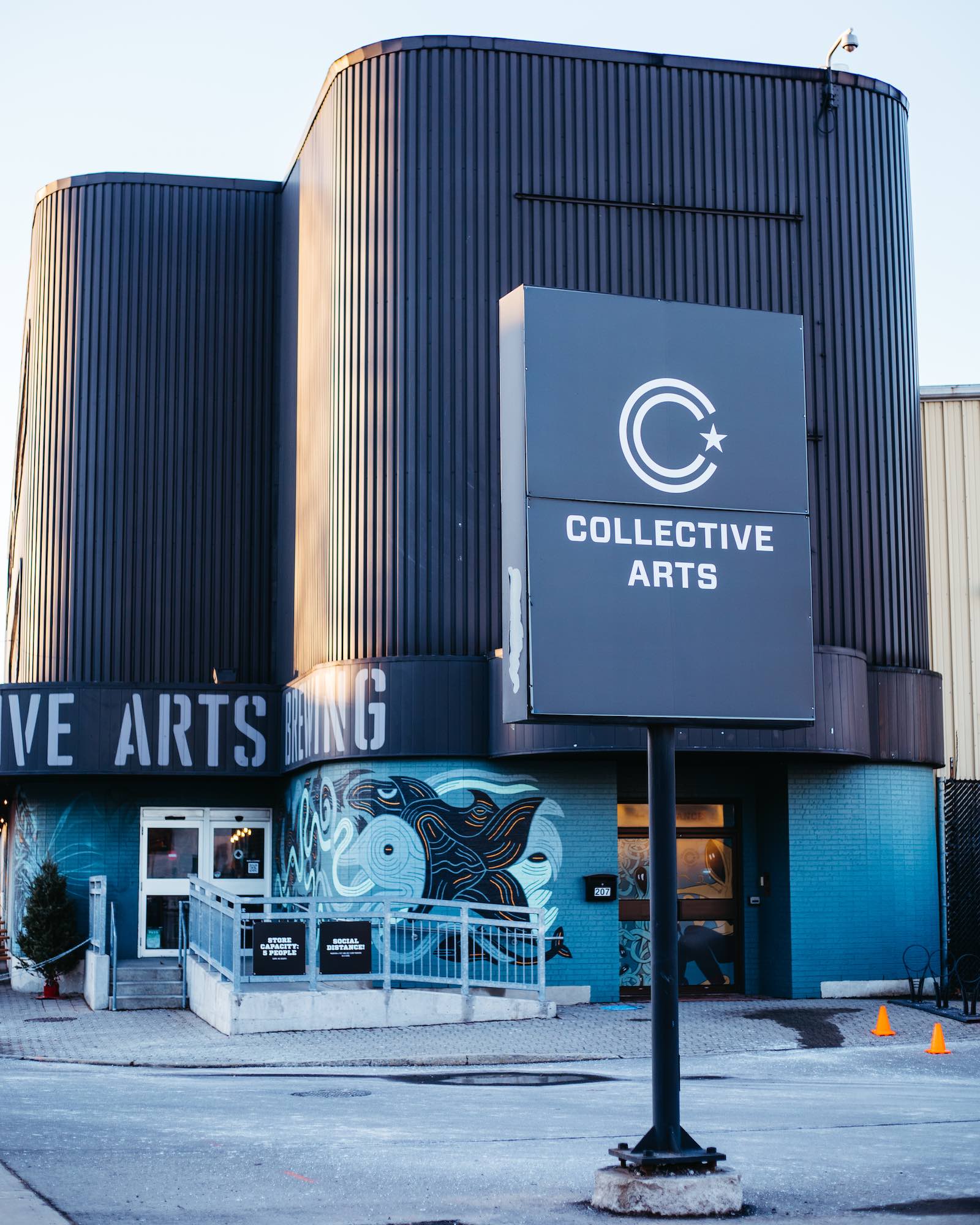 Technology for the future of beer drinkers
With businesses reopening and finding their way in a changing world, restaurant owners are still working with a lot of questions of what the industry will look like and function in the months and years to come. According to Ouellette, restaurants need to be ready to get out of their comfort zone. "I think that people need to remember to just not be afraid of change, adapt to whatever is going on in your surroundings and to what your guests need. If that's home delivery or packing their bags and bringing them outside, so be it," says Ouellette.
By finding a technology partner that understands what it means to be in the weeds and provides flexible solutions, restaurants can focus on what matters and breathe a little easier knowing their operations will be streamlined, even on the busiest of shifts. As Oulette says, the hospitality industry thrives when under pressure and "often when you're slammed is when you do your best work."
If you're looking for a technology partner that has your back when the going gets tough, talk to one of our experts to find out how Lightspeed can help.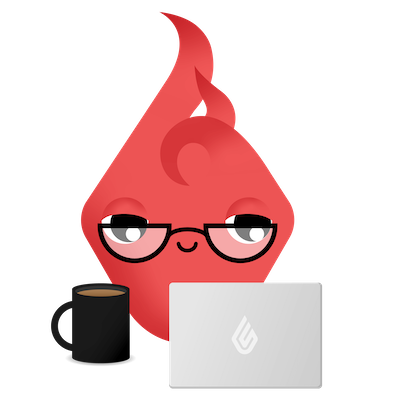 News you care about. Tips you can use.
Everything your business needs to grow, delivered straight to your inbox.