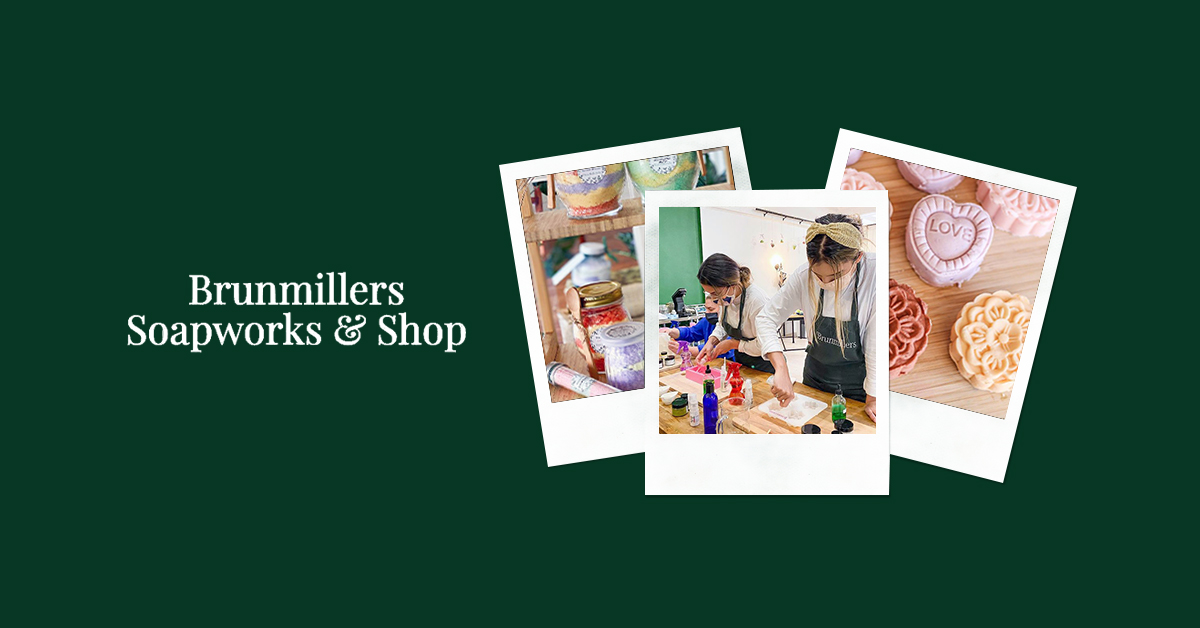 LeAnna Brun found a home for Brunmillers Soapworks and Shop in historic Brenham, Texas, amongst the infamous bluebonnets.
With tourists coming from hours away to take their springtime photos and a tight-knit community of local businesses, Brun knew it was the place to introduce her handmade bath and body care products. It was a picture-perfect location between two of the largest cities in the state. She opened her business in October 2019 and began offering workshops, showcasing local artists and selling her unique products.
But when a global pandemic closed her doors 5 months later, Brun was able to take a step back, find the right technology and understand her business even more.
We caught up with Brun about how she attracted her community's weekend tourists, leveraged her social media with influencer marketing and added a unique personal touch with technology.
It's time to break up with traditional retail
Omnichannel retail puts the customer at the center of the shopping experience, giving them a seamless experience on multiple interconnected channels. Download our guide to get started building your omnichannel strategy.
Tell me about your business. What do you sell and who do you serve?
We make a lot of bath and body care products—from bath bars, liquid soaps, shaving soap, beard wash, beard oil. Gee whiz, we make mud masks, bath bombs. The list keeps growing! We make our goods with fair trade ingredients. We prefer organic, but sometimes I like to use local honey that isn't organic in our products. I don't want to be 100% organic so I can have that freedom to use some of those really great local things.
Also, because we're in a tourist town, we're also expected by tourists to offer gifts—so I also highlight local artisans and act as a pop-up vendor. I've got some candle-makers and a watercolorist who makes greeting cards, so we kind of have a more artisan feel to the whole shop. We also offer workshops to make lip balm, soaps and bath salt out of our retail shop.
You mentioned you're in a tourist town—what makes your community special?
It's one of those little towns, like something out of the movies. It looks like the buildings are from the 1800s and you're expecting somebody to drive by in horse-drawn carriages and big bell skirts.
The bluebonnet flowers are what central Texas is famous for in the spring. People drive here to take their springtime photos, families come to go to the ice cream factory, it's a huge wedding location and there's a major university about 45 minutes from here. I've known about Brenham since I was a little girl and we used to come here every spring.
In terms of the business community, our local Chamber of Commerce is amazing, and our city actually has a team that spends its time coordinating activities with getting grants for the downtown merchants and preserving these historic buildings. Also, as part of these grants that the city has gotten, they've commissioned murals that have become a big destination for social media influencers.
How have you been able to capture these seasonal visitors in your business?
I recently hired a social media consultant who's been working to get social media influencers into the shop. I give them a workshop and a goodie bag to take home so essentially I have fairly inexpensive advertising.
It's really funny what we'll get after we welcome an influencer or when we launch a new product on social media. I really do get messages asking, for example, if we still have a certain bar of soap. They'll say 'I want that. Please save it for me. I'll be there on Saturday.' I mean, it's great. It's also really interesting to see what people browsing on social media will pick up on.
You sell on eCom and also operate a brick-and-mortar shop. Why was it important for you to have both physical and digital spaces for people to shop?
I've noticed most handmade bath and body care shops don't open a storefront and only do a workshop and eCommerce, so I had actually originally intended my business to be eCommerce only and not even open a walk-in storefront. But before moving to Brenham, TX, I had about nine months to watch the town do its thing. Brenhan is on a major highway conveniently situated between two of the largest cities in Texas, so it's a great stopping point if you need to get out and stretch your legs. I saw hundreds of people on the weekends going for a quick errand in the town and knew I could get that kind of traffic.
I realized that I could either build a workshop on my property 10 miles out of town or I could just go ahead and rent a space in one of these really neat historical buildings.
How did you restructure your business when the COVID-19 pandemic hit?
I was closed from mid-March to mid-May last year when we were required to be closed. It was then when I decided to find a reputable supplier and started carrying hand sanitizer. Because of some of the products that I carry, I was considered essential. That's what really helped bring my business back.
In terms of operations, I took out the children's play area and the coffee bar. I also changed our workshops to be by appointment only, whereas before I had some publicized dates and times. I would also allow folks from different parties to work on workshops together, but now you have to come with your own group.
How has technology helped you manage these workshop bookings?
Our customers book their chosen activity, then I reach out and confirm a date and time and find out any little details from there and I like that very much. I'm not ready for all elements to be fully automated yet because I think it's nice when you purchase something that you receive personalized outreach from the business owner or member of the staff. I've got everything set that way—no matter what you buy from me on the eCommerce site, it actually comes to both my business email address as well as my personal one. This allows me to respond immediately to gather details and welcome my customer.
I know there are some apps that would allow us to book the date and time, similarly to booking a doctor's appointments, but sometimes people book as a gift, or the appointment has to be rescheduled, so having all the information upfront is important.
What's funny is that the more I go digital, the more I make it personal—so I actually think this hybrid approach is working well for us.
What system were you using before you adopted Lightspeed Retail and eCom?
I've never had anything very good before to be absolutely honest. I actually started with a website with Vistaprint. I got one free month and I thought, 'let's try it.' But I could only use the catalog. There was some sort of glitch in between payment processors and Vistaprint and the blame kept getting passed between the two. Long story short, it was never fixed, so I never really felt that I could really promote my website because essentially what I had was an expensive online catalogue.
Then when I rescued my domain name from Vistaprint and established it permanently with GoDaddy, they were launching their eCommerce offering so I tried that for one month. They were really aiming at a crafter who has one or two products. I mean, I've got liquid hand soap with a choice of multiple sizes, essential oils, etc—so right there you've got multiple combinations. Then I tried Shopify but had the same issues. They were both just really clunky.
Was inventory management your main pain point that you wanted solved when you adopted Lightspeed?
Frankly, my past providers had no inventory management. With Lightspeed, it's so expansive that I haven't even had a change to utilize everything I've got yet. From the integration between the Retail POS and eCom to inventory management and payment processing, it's been great. If I have an issue, there's no longer someone telling me, 'that's not our problem,' which is frustrating because you don't care whose problem it is when you've got somebody trying to buy something from you. What you care about is getting it done.
You don't always have time to contact multiple people for help. Let's say you're not in a big hurry when you realize there's a glitch, but you want to deal with it before your customer has a problem—if no one can agree what the issue is, that part really stinks.
The way we operate and the tools we use are a lot less of a headache than what I hear from other business owners. A lot of the other shops are still using websites where they've got to create a database or a spreadsheet and then send it in to somebody and then hope it gets updated properly. I can go right in when my supplier changes the price of something, for example, and adjust my pricing instantly. It's seconds to change that. Not days, not weeks.
At this point, I would say our sales are up probably at least 25% over each successive weekend. We're happy to welcome new customers and welcome back our return shoppers.
Are you ready to jump into omnichannel retail? Talk to one of our experts to see how Lightspeed can help you get started.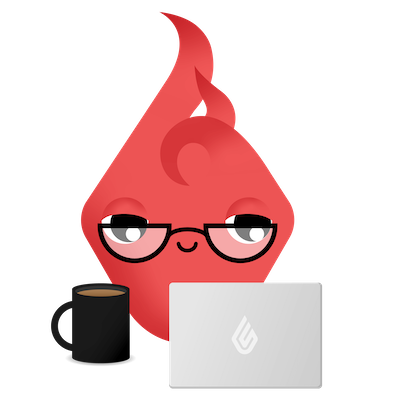 News you care about. Tips you can use.
Everything your business needs to grow, delivered straight to your inbox.