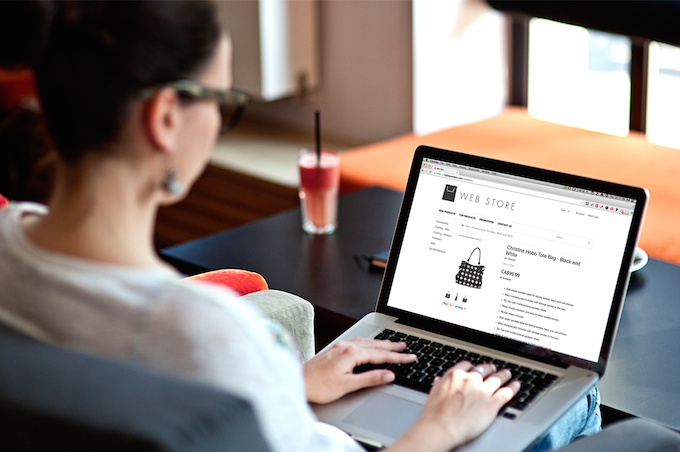 These days, setting up an online store isn't very complicated; most web building tools can help you start selling in just a few clicks. But once your store is up-and-running, many retailers find that despite their kick ass social media following, spot on SEO and excellent in-store promotion, their online store's checkout isn't getting the kind of action they had hoped. The Lightspeed Web Store product team shares their seven tips for maximizing your e-Commerce conversions based on their research.
1. Let Your Products Shine
As a retailer, you know that your store is more than just a place where people buy goods; it's an experience. But sometimes, when retailers bring their store online, they aren't quite sure how to re-create that experience. One way is through large, high quality images that help users glean more detail and encourage them to buy. But these shots shouldn't only be reserved for your product pages. Make sure your category pages also include larger images so that customers can start evaluating a product's details earlier on in the buying process. For instance, if a woman is searching for a dress on your site, she's likely navigate to the category page. With large, detailed images, she right away starts picturing herself in one of your dresses and builds an emotional connection to that dress making her more likely to click through the product's listing and then the checkout.
2. Don't Bury the Discount
Hands up if you've experienced this phenomenon before: you sign up for a store's newsletter and are stoked to use the coupon code that came in the "mail". But when you go to make your purchase, you have to wait to the very end of the buying process to apply your discount. By including coupons earlier on, say in the shopping cart preview, customers get a sense of what their discount translates to in dollars and cents right away. This reduces the perceived expense of the item, encouraging them to add more to their cart and builds trust. After all, nothing is worse than having a coupon and feeling like a site makes it difficult to use on purpose.
3. Give Customers Choice
Many e-Commerce websites allow users to view what's in their cart through a mini-cart function that they can hover over while perusing the product pages. However these mini-carts don't always paint a full picture of your activity. Research shows that online shoppers use the cart as a kind of holding area where they park items they are considering buying, and many online retailers don't provide a dedicated check out page where customers can compare items and budget. Instead they must do this while deep in the checkout process, where the focus should be on purchasing, not eliminating. By providing a dedicated checkout page, customers make all their buying decisions up front and are focused on actually purchasing as they complete their transactions.
4. Make it Easy to Add and Remove Items
Because customers use the shopping cart as a holding area, it's reasonable to assume that once they actually decide to buy, some items won't make it through the entire checkout process. As a retailer, it's in your best interest to facilitate this process. Allowing users to reset a product's quantity to zero is an easy and intuitive way for them to make changes. Although you might think that you're discouraging them from making purchases, you're actually helping to keep them focused on what they really want and will realistically buy.
5. Let Customers Enjoy a Bit of Anonymity
While your goal as a retailer is to know as much about your customer as possible, you also have to allow for those individuals who don't want to create accounts every time they shop someplace new online. Using a guest checkout, you can collect valuable information like email addresses, which you require in order to send the eReceipt, while still providing an unobtrusive experience. Also, you'll want to keep a data collection for the end of the experience, rather than forcing users to create an account upfront.
6. Indicate shipping costs EARLY
Most customers express "sticker shock" when they get to the final stages of a checkout and see the shipping costs. It's one of the top reasons users abandon their shopping cart late in the process. Displaying shipping costs, even estimated, early on significantly improves overall conversion rates. It's also a great way to leverage free shipping as a big marketing/sales incentive for shoppers.
7. Keep shoppers focused
Creating a step-by-step, easy to navigate checkout process keeps shoppers focused on completing the purchase. In other words, don't distract them with lots of other offers or product pages, which reduces the likelihood of closing the sale. Most importantly, never ask for the same information twice, especially for registered users. Existing shipping addresses and other stored information should be filled out automatically to reduce the overall friction in the checkout process.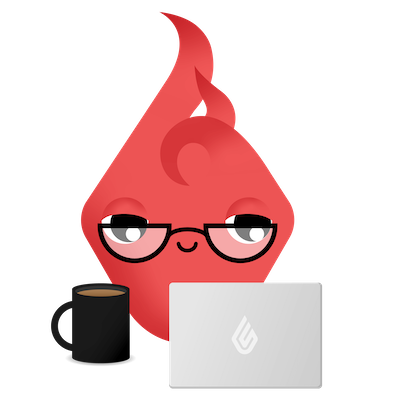 News you care about. Tips you can use.
Everything your business needs to grow, delivered straight to your inbox.