Restaurant
Mönchshof Bräuhaus: How a 600-year-old Brewery Uses Technology to Provide a Guest Experience Rooted in Tradition

A lot of things happened in the 15th century: the trial of Joan of Arc, the invention of the parachute, and the start of the Renaissance period in Italy, just to name a few. If it's difficult to wrap your head around what life might have been like at this time, all you have to do is pay a visit to the Mönchshof Bräuhaus in Kulmbach, Germany. The restaurant and brewery, located on the Kulmbacher Mönchshof estate, is a former monastery that has been transformed into a cultural and culinary destination and has been welcoming guests for over 600 years—no small feat in the hospitality industry.
7 Ways to Run your Restaurant Smarter
Our guide will walk you through the future-proof restaurant tactics that'll add flexibility to your business—a key to thriving in the new world of hospitality.
The spirit of community from the former monastery lives on to this day in the lovingly restored rooms and spacious beer garden. The grounds combine culture and culinary history in one place with the Bavarian Brewery Museum, Bavarian Bakery Museum, German Spice Museum and the Museum Education Center.
After a tour of the museum landscape, most visitors make it a point to stop by the historic Mönchshof Bräuhaus to learn more about the 3000-year-old beer vessels from the Kulmbacher land, which are likely the oldest evidence of brewing in Germany, and of course, taste their famous brews. At the heart of the brewery's menu are the regional Mönchshof specialty beers, brewed according to the Bavarian Purity Law of 1516. Thanks to a wide selection that changes with the seasons, there's a brew for every visitor, no matter their taste.
15th-century tradition meets 21st-century technology
The core of Mönchshof Bräuhaus' hospitality ethos is centered around a lively guest experience. By adding ultramodern technology to their operations, they can simplify service and manage their ever-changing seasonal menus, giving the staff more time to spend with guests providing an amazing experience rooted in longstanding traditions. Lightspeed spoke to Anika Pettrich, the service manager at Mönchshof Bräuhaus, to learn more about how the brewery balances tradition with technology.
When it comes to their guests, Pettrich sites her team's customer service expertise and a genuine sense of hospitality as one of many things that makes the brewery such a special place. "We enjoy interacting with our guests," she says. "All around we live our motto—Come as a guest, leave as a friend—every day." The team channels this motto when it comes to balancing tradition and technology as well. "With the changeover to Lightspeed, everyone involved benefits in the end," Pettrich explains. "Our staff can work more individually so they can respond better to requests. Smooth processes are simply essential in a hospitality business."
She goes on to explain how a streamlined system like Lightspeed can help ease pain points for the staff in an establishment where there are so many tasty beers to choose from. If a guest orders a beer but then samples another that they decide they like better, the Lightspeed system makes it simple for the servers to switch out the order and serve the guest exactly what they want in a more efficient manner.
For us as restaurateurs, it's the most wonderful thing in the world to welcome guests and be able to serve them right here in our beautiful house.
The ability to customize the POS inputs has also made a positive impact on customer service as well as communications between the front and back of house. "Our main priority here is that we can serve our guests in an uncomplicated manner. The input needs to be simple and understandable so that the guests' wishes can be passed on to the responsible departments (such as the kitchen or counter) without major effort. Another plus point was that we can design and edit the checkout interface ourselves. That helped us, as we work a lot with seasonal products and change the specials daily," Pettrich explains.
When customers arrive at Mönchshof Bräuhaus, they're expecting a 15th-century experience, so seeing a server take orders on a tablet or smartphone is sometimes surprising. But once the guests see the level of personalized service the system allows for, like faster orders and more face-to-face interaction, the response is overwhelmingly positive.
Like many hospitality businesses, both the brewery and the monastery have taken a hit during the pandemic, but with six centuries of experience behind them, they're eagerly looking to the future while holding onto their core values. Pettrich likes to remind herself and her staff of a quote: "'The challenges of this time can be mastered better if you see them as opportunities,'" she says. "We're still motivated to have lively conversations and the smells of our dishes fill the room again soon."
When that time comes, the team will have Lightspeed on their side, helping the staff efficiently fulfill orders for a packed dining room so the servers can entertain and educate their guests just like they always have over the last six centuries. As Pettrich puts it, "for us as restaurateurs, it's the most wonderful thing in the world to welcome guests and be able to serve them right here in our beautiful house."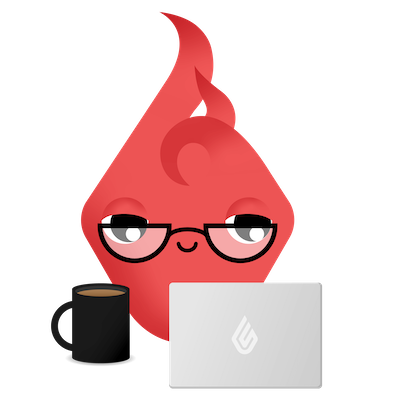 News you care about. Tips you can use.
Everything your business needs to grow, delivered straight to your inbox.