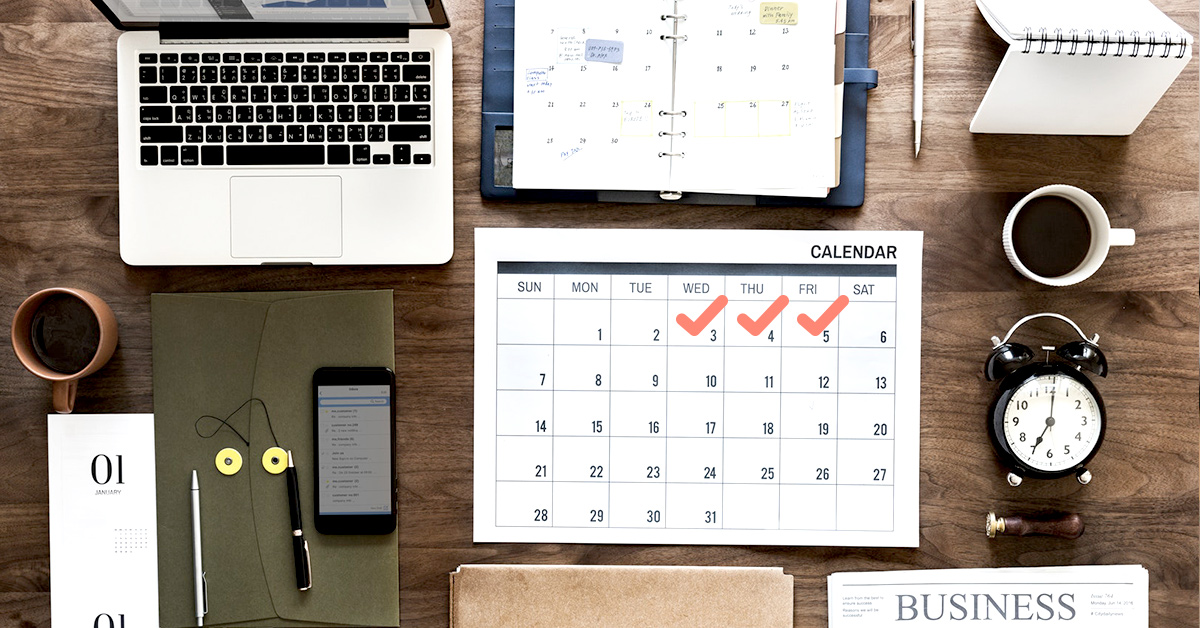 Whether you're running a restaurant, bar, nightclub, cafe or bakery, one of the keys to sustained success is staying current as the industry evolves.
That's why we've made a list of some of the best tradeshows and conferences to attend this year. No matter what type of establishment you work in, there's an event below that will help you grow your business — whether you're looking to learn new marketing and management techniques, new ways to prep your food, new cocktail recipes or discover new products from suppliers?
1. Nightclub and Bar Show 2019
When: March 25 – 27
Where: Las Vegas, NV
Who should attend: Bar and nightclub owners, operators, managers, bartenders, and mixologists

The Nightclub & Bar Show is the prime event for bar and nightlife professionals. Connect with knowledgeable vendors and top brands to test, taste and learn about the latest trends and products for your industry. Watch live bar demonstrations directly on the show floor, attend mixology training sessions, and network with suppliers to discover the next steps you can take to grow your business.
Even more, the show features comprehensive management development training and boot camps. Get on the ground floor of some of the biggest venues in the world and learn tips and tricks from some of the most established managers in the business.
2. National Restaurant Association Show 2019
When: May 18 – 21
Where: McCormick Place, Chicago, IL
Who should attend: Restaurant and bar owners, operators, managers

The National Restaurant Association Show 2019 is a must-attend event for anyone who owns, operates or manages a restaurant or bar. Get exposed to the latest equipment in the food and beverage industry, and sample new products from a huge list of suppliers.
On top of that, you can attend information sessions and keynote presentations and learn the tricks of the trade from internationally-recognized chefs and mixologists. While you're there, why not attend one of many tech talks and education sessions designed to upscale how you operate and market your establishment.
Pssst!
Lightspeed will be at booth 6666 to show off our Restaurant POS, Loyalty, and Self-Order Menu. Come try our interactive product demo and see how you can run your restaurant at top speed ?
3. Restaurant Franchising and Innovation Summit
When: March 11 – 13
Where: Omni Louisville Hotel, Louisville, KY
Who should attend: Restaurant owners and executives

Are you thinking of expanding your restaurant to multiple locations? Are you considering starting a franchise? If you're an executive that's responsible for franchise development, marketing, and branding, then the Restaurant Franchising and Innovation Summit is for you.
This 3-day event puts emphasis on upskilling your marketing and implementing tech that helps support your establishment as the number of locations expands.
4. Multi-Unit Restaurant Technology Conference
When: March 11 – 13
Where: Paris Hotel, Las Vegas, NV
Who should attend: Restaurant owners, operators, and executives
MURTEC caters specifically to multi-location restaurants and showcases the latest innovative tech in the hospitality industry. This 3-day event is jam-packed with informative keynotes, interactive workshops and — of course — opportunities to network with fellow hospitality professionals.
5. Food Marketing Conference 2019
When: March 26 – 27
Where: DeVos Place, Grand Rapids, MI
Who should attend: Restaurant owners and marketers
The Food Marketing Conference, now in its 54th iteration, focuses on how you can market your restaurant more effectively. To build on that theme, this 2-day event is centered around presentations from restaurant marketing experts.
Whether you're looking to refine your marketing strategy or to stay on top of the latest digital marketing trends that give your restaurant more visibility, you'll leave the Food Marketing Conference with actionable tips to reach more customers.
6. Coffee Fest Indianapolis 2019
When: May 31 – June 2
Where: Indiana Convention Center
Who should attend: Coffee shop owners, operators, managers, baristas, independent roasters, marketers, and distributors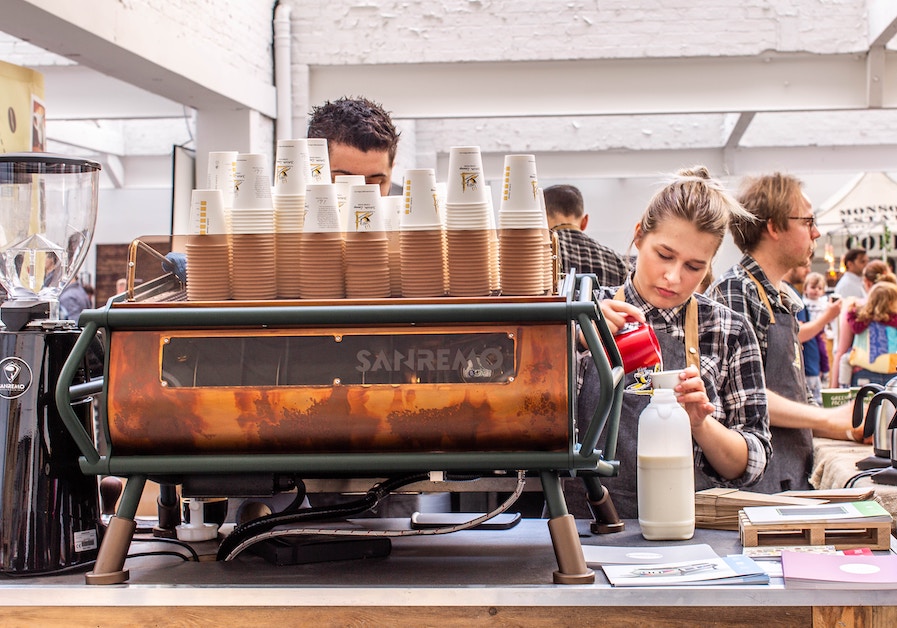 Whether you're an independent roaster, barista, marketer or a coffee shop manager, Coffee Fest Indianapolis is an incredible B2B (business-to-business) conference where you and your team can go to learn new skills, taste new blends, connect with other other coffee industry professionals and ultimately take your business to the next level.
7. Western Foodservice and Hospitality Show
When: August 25 – 27
Where: Los Angeles Convention Center, Los Angeles, CA
Who should attend: Restaurant owners and operators, chefs, caterers, bakers, bar and nightclub operators, and commercial foodservice professionals

The Western Foodservice and Hospitality Show is an expansive event in the heart of Los Angeles. Attendees will learn marketing essentials like search engine and social media marketing, how to implement sustainable business practices, and different food preparation techniques that enable them to get even more creative with the dishes they serve. Oh, and there are over 450 exhibitors attending!
Attend live demonstrations and learn from some of the world's top chefs and restaurateurs. If you're feeling competitive, why not attend their Culinary Clash, a cooking and cocktail competition where teams of hopefuls go head-to-head to prove they're the best around.
Follow us on Facebook for more events news ?
Follow Lightspeed HQ on Instagram and Facebook to stay up-to-date on restaurant industry events in your area, as well as the latest tech, marketing, operations, sales and service trends!
Stay up-to-date
Check out upcoming the events we'll be attending today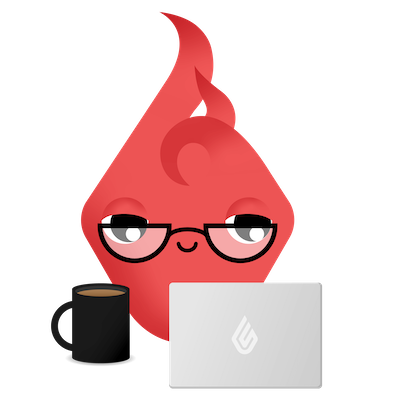 News you care about. Tips you can use.
Everything your business needs to grow, delivered straight to your inbox.