Restaurant
From Labor Shortages to Customer Behavior: How One BBQ Restaurant Uses Technology to Adapt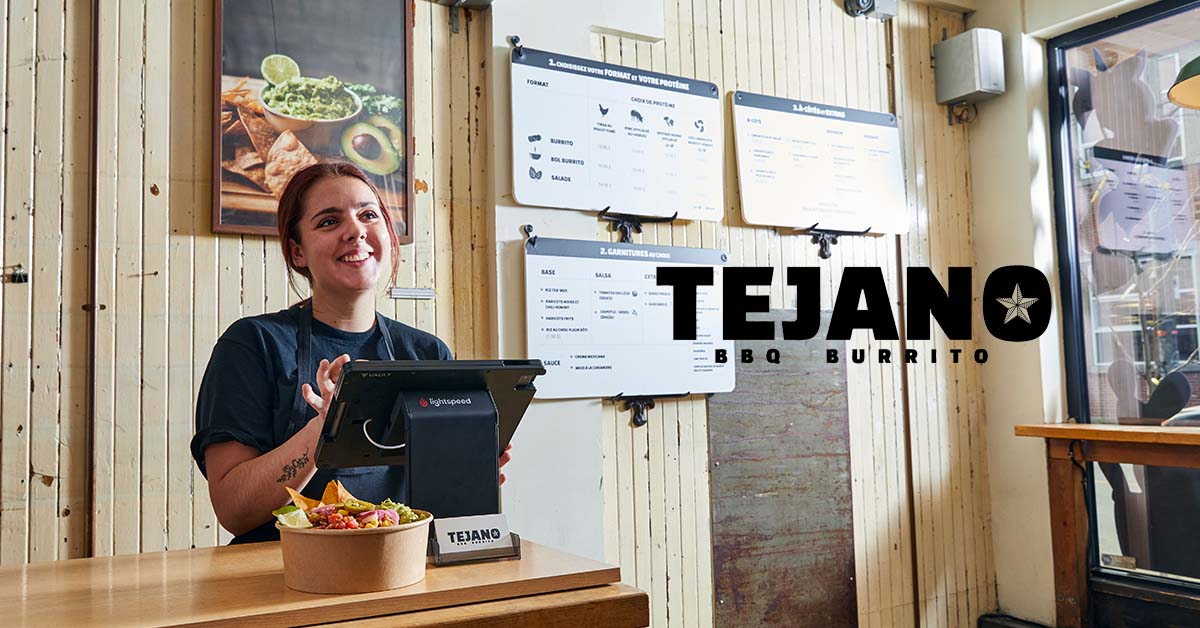 Tejano BBQ Burrito opened its doors in 2015 with the goal of merging delicious barbecue favorites with healthier alternatives. This Texas-style-barbecue-meets-Mexican-barbacoa puts quality and authenticity at the forefront of every burrito, bowl or salad, honoring slow-cooking traditions and prioritizing fresh ingredients.
What started as one location has quickly grown into three, well-known Montreal-based restaurants. And while they haven't been immune to the recent ebbs and flows of the hospitality industry, they've been able to successfully use the tools at their disposal to adapt and find creative solutions to modern-day problems.
We spoke with Founder, Ryan Bloom and Director of Communications, Sophie Ruprecht to find out how Tejano BBQ Burrito has used technology to meet the recent challenges of the hospitality industry.
2021 Global State of the Hospitality Industry Report
Over 2,000 restaurant operators and guests share their views on restaurant technology, managing the labor shortage and how they envision the future of the hospitality industry.
Talk to me about how Tejano BBQ Burrito got started. What's the concept about?
Ryan: Tejano opened in 2015 on the location in St. Henri and it was originally the idea of a gentleman named Dylan Keir. I had started Urban Bonfire, and we were sort of a BBQ and grill retailer, not selling food. We became friends and business colleagues and he basically said to me one day, "I come back from these barbecue competitions and I can't have another plate of pulled pork and BBQ. I can't eat any more, it's just too much." How it started is basically we took these beautiful smoked meats, brisket, pork, chicken, things like that, and turned them into burritos and salads and bowls, which are lighter and fresher and a different sort of style than going in and ordering a pound of brisket. That's how it got started. It was fusing together barbecue products or meats in a lighter, smaller portion that's fresher and in healthier format.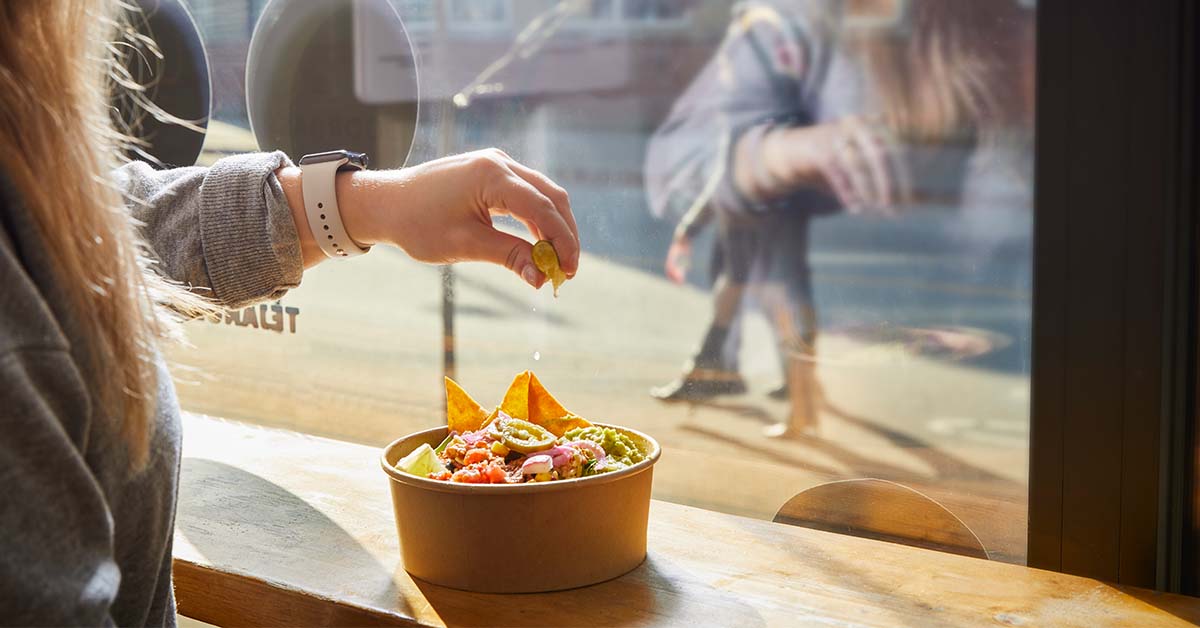 Basically, it was really a grassroots start up. And then in 2016, we opened our second location in Old Montreal on William street and then a few years later, our third location on St. Viateur in the Mile End.
What was the motivation behind the expansion? Was it based on customer demand? Or was it always part of the strategy?
Ryan: Each product is made as you order it, whether it's a salad, a bowl or a burrito and there's a lot of fresh ingredients in it. There are twelve freshly made toppings that go into different things, meaning the number of permutations is almost infinite, but it's not a food that travels particularly well. Burritos can get soggy and then the experience is not what it is meant to be. We knew that we needed to have additional locations closer to our customer base. It's not designed to be an all-delivery model. The response from customers was very positive, and we wanted to grow into other locations.
Let's fast forward to the present day. How has your business changed with the fluctuations of the industry?
Ryan: Beyond the sort of more industry-wide challenges like finding and keeping employees, supply chain and the dramatic increase in cost of product packaging, I think that the most significant change is at the consumer behavior level. Today there is an ease of ordering products via a third-party application, whether that is Uber, DoorDash or CHK PLZ. That consumer behavior is really here to stay and I think that people are now ready and willing to pay a premium, a delivery fee because of the convenience. I don't think this is as a result necessarily of COVID. I mean, I saw people well before COVID, where the ease of ordering a Starbucks latte for six bucks and paying a two ninety nine delivery fee and your latte just landed at your desk at 12 dollars, but they don't have to get up to get it. It's the immediate gratification, whether it's the Amazon model or "I'll have it tomorrow". And that's here to stay for sure.
But this model? At an economic level it's not sustainable. The app and the Uber model in 2018, for example, represented about less than 20% of our sales. And when it's that way, when it's incremental, it's an incredibly profitable additive. When it becomes, during the pandemic, 100% or best case 50%, that is not an economic model that is sustainable.
So I think that many restaurants and many of the types of concepts that use Lightspeed Restaurant as their engine are looking at, "What are the creative ways that I can compete and get the direct consumer sale?" For example, we have integrated the Order Ahead add-on and it's a big difference when you look at it, it's a huge difference.
At a big picture level, the [business owners]who win are going to be those who have the creativity and the strategies to reach the consumer directly and eliminate the third-party app in between. And if you're giving up 30%, you're really flipping for quarters for a dollar. At best, you're losing.
Third-party apps are quite costly, but they do serve a purpose when it comes to brand awareness. What do you think their role is?
I do think the third-party apps are phenomenal for customer acquisition, and I think that often restaurants think 30% is a lot for delivery. And that, to me, is a very close-minded view of what it is in reality. And in reality delivery is certainly part of it, but customer acquisition is looped in there.
How have you navigated the existing labor shortage? Have you found any creative ways to hire or retain staff?
Ryan: We've done a few things because it really is our number one challenge and the number one opportunity we've recently had for Tejano BBQ. We've developed an entire new campaign for the first time, dedicating resources on digital, social and in-store, around the idea of what is the employee experience. If I can be so blunt, when you see everybody with a post on Instagram that says "We're hiring!" how can Tejano BBQ stand out when you've got restaurants like Olive and Gourmando, Joe Beef and others doing the same thing?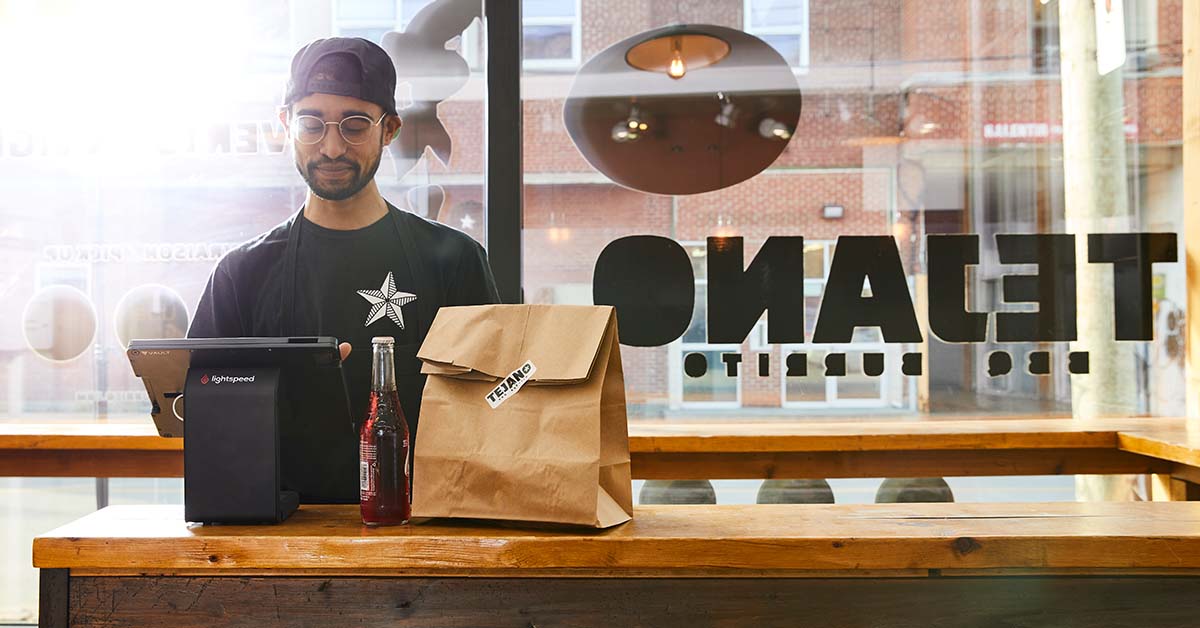 We've taken a different approach and we've launched a campaign where we offer our full-time employees full medical, dental and travel insurance for them and for their families. We're offering our employees virtual meditation and yoga. We are basically creating an environment. We're being very proactive in making sure they know that this is a respectful environment for people of any religious or ethnic background, sexual orientation, whatever it may be. We are a completely open environment and we have fostered a culture that is about complete tolerance, openness and respect. We want to get away from the traditional concept of working in a kitchen with a tyrant chef.
Tejano BBQ is designed around growth, and we have promoted people from within. People who three years ago were a part-time barista, for example, and are now running our content and communications department. There is as much opportunity for growth within our organization as possible. And this has been our approach. Our new marketing campaign is made up of videos with employee testimonials, actual employees talking about what their experience is like working for this company or being part of this company, because I'm not going to compete on money. If you are a waiter at Joe Beef, for example, you're making a lot more than you're making it at Tejano any way you slice it. But what we are trying to offer people is an experience in a respectful, nurturing environment where they can really grow.
How has the role of technology evolved in the hospitality industry?
Ryan: I think that it's evident that technology is going to continue being the engine of hospitality and almost any business, frankly. I think that the term hospitality might be a little bit too macro. If you look at the use of technology in fast food, quick-serve, fast casual as categories under the umbrella of hospitality, I think that they are the engine, unequivocally and that engine is incredibly, incredibly valuable, as is the data that it produces.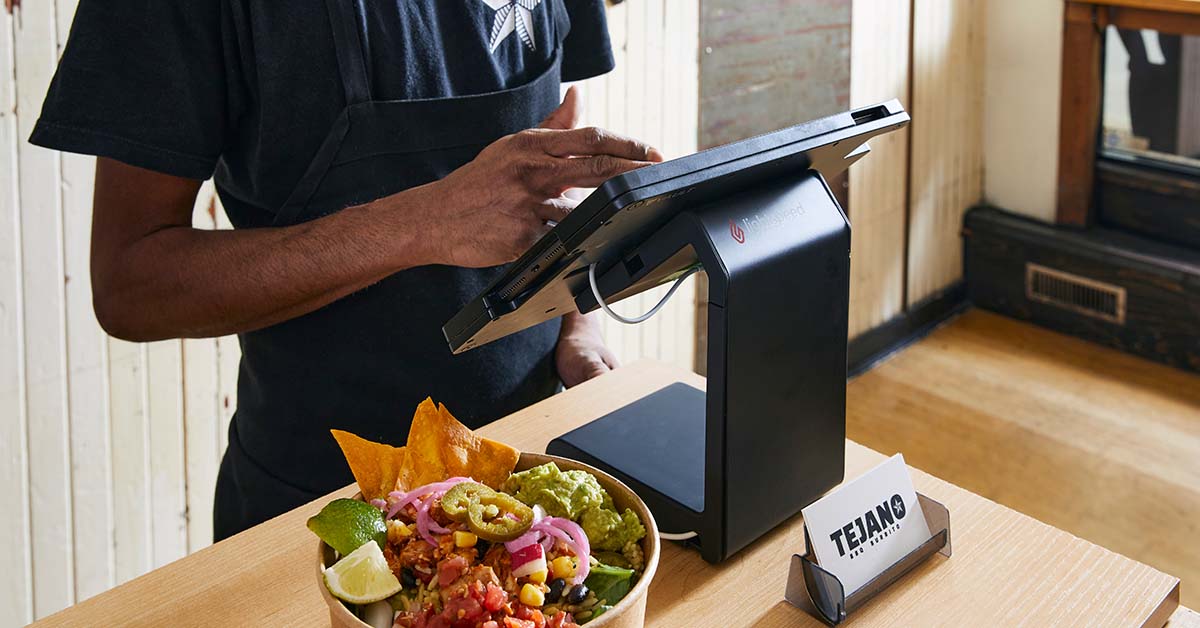 I really think about what the consumer experience is that we want to offer, and the technology should be backfilled from there versus building up from technology, and trying to create the consumer experience from what technology can give me.
How have you used data to change the way that you manage your business? How has data powered your business?
Ryan: It has powered our business a lot in terms of analyzing product usage and having proper purchasing and preparation in place. If you know that 72% of your sales are this, with this chicken and this topping, it makes it much easier to predict what you're buying and [what] your inventory holds. It has certainly helped us to look at the analytics of when people are purchasing and not just what they're purchasing. We're also able to analyze the ROI on digital and social media in real time, which is incredibly valuable too. And all of these things help make it very efficient for us to try to plan.
What are your favorite Lightspeed Restaurant features that you use on a daily basis?
Sophie: We use Order Ahead on our website and what we really liked was that it could be easily integrated into the site we already had. So we didn't even have to change the traffic, we could just add the link to our website, making it super easy. It was just really easy to integrate with the technology that we were already using—we didn't have to modify our operations to make it fit. It's something that we can easily add on to things like our bio on Instagram. And I know that in-store they also use the POS system for walk-in orders.
Order Ahead is the biggest one that we use, and I think it's also allowed us to reinforce the idea of supporting your local restaurants, encouraging small businesses and neighborhood businesses. I think that that's actually a campaign that we ran last year and it was really just focused around thanking customers for supporting local restaurants. And [Order Ahead] was like the main vehicle for us to run that campaign.
I think that consumers are aware of these apps and they're aware of what it means and what the percentages are and just thinking of myself as a consumer, if there is the option to support small businesses with tools like that, then I want to be able to use them. That was a really nice campaign that we were able to run through that tool.
Modern-day solutions for modern-day challenges
Whether it's using data to power decisions, or finding alternatives to third-party service providers with online ordering, Tejano BBQ Burrito found a restaurant platform and point of sale system that was able to grow with them no matter the challenge.
Does your restaurant have the tools to take on whatever the future throws its way? Talk to one of our experts to see how you can get started.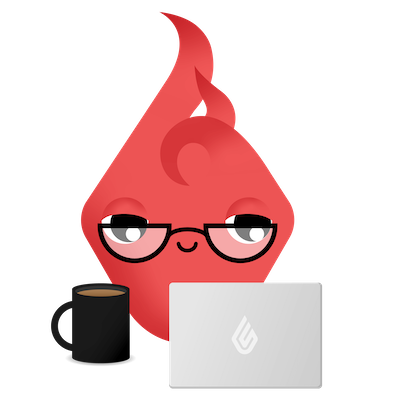 News you care about. Tips you can use.
Everything your business needs to grow, delivered straight to your inbox.