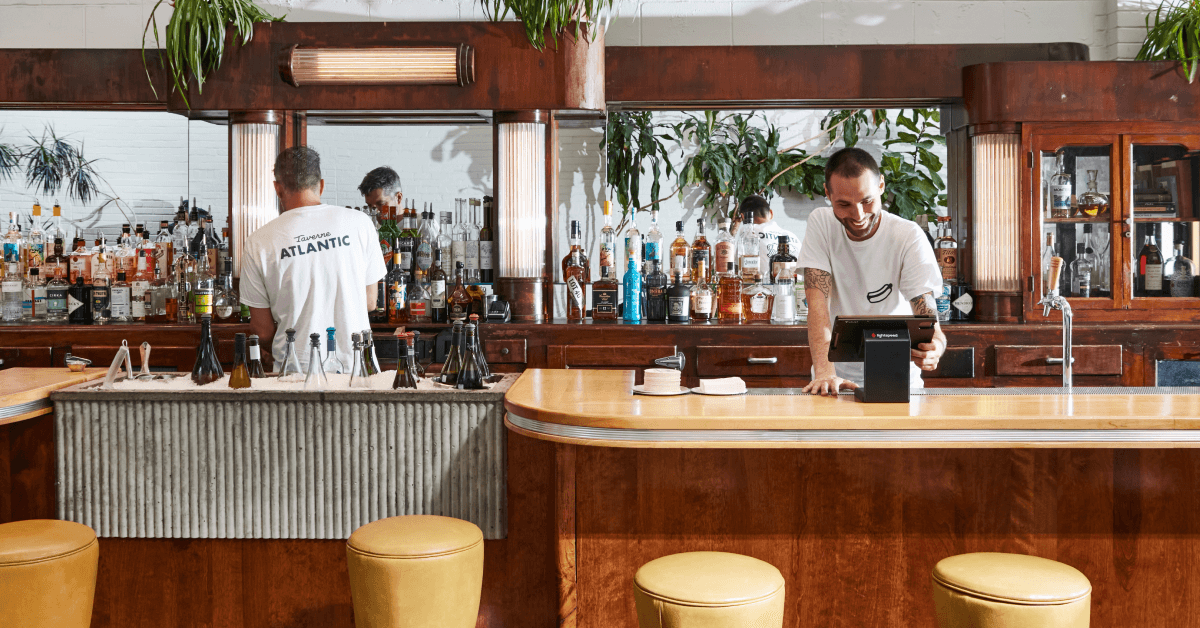 Emmanuel Vallières' journey at Taverne Atlantic began with a flurry of quick moves. The former Foreign Diplomats' drummer, now General Manager of Taverne Atlantic, isn't a stranger to following an unpredictable fast and furious rhythm—and that's exactly what the pandemic served up in hospitality. Taverne Atlantic, standing at 6512 Parc Avenue in a former nightclub space, emerged as a destination when it first opened in August of 2019. The initial menu, featuring a combination of pizza, hot dogs and small snacks, set amidst a warm yet modern space in the heart of Montreal's Mile-Ex neighbourhood was an immediate hit. The location was spotted by co-founder and former partner, Simon Cantin, whose restaurant Manitoba was at the time also in the Mile-Ex neighbourhood. Seasoned restaurateurs Alexandre Baldwin, Éric Dupuis and Alexandre Wolosianski saw the potential.
Looking for a new POS?
In today's competitive hospitality landscape, you need tools that support your business as it grows. Ask these 11 questions to find the right POS for your restaurant.
Three closes, four opens
At the time, head chef Éric Dupuis and Alex Baldwin were running Montreal heavy-hitters Balsam Inn, Henrietta and the iconic Dominion Square Tavern. The space offered a lot of possibilities in its size and the growing community. As Emmanuel describes it, "Éric had a dream to make pizza in a real tavern-style space with big cold beers and an easygoing environment. That was the initial vision from the moment they opened." But the pandemic had other plans.
"In 2020, it was like being back at the beginning—like opening a new restaurant. We were all in full masks, glasses on, plexiglass partitions everywhere. In an instant, the owners had to jump in again. They were working 20 hours a day just to make it happen. Yeah, it was stupid ugly," recalls Emmanuel.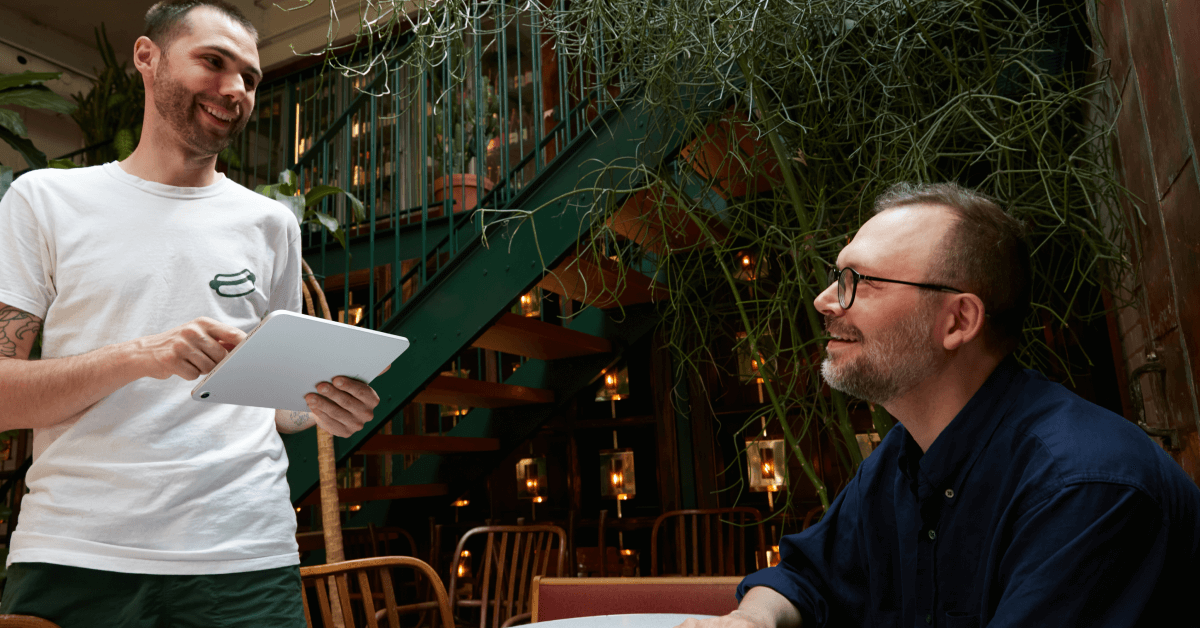 Small but mighty
Taverne Atlantic pulled through and came out stronger. In total, the restaurant closed and reopened three separate times during those years. Working side by side and by going 'back to the basics' as Emmanuel describes it, the core team regrouped and connected on a deeper level: "We were scared but at the same time you have more room to think and express yourself with a smaller group."
Now in his fourth year at Atlantic, Emmanuel too has found his footing in sync with the restaurant's development, moving from a server into the General Manager role. He's seen it evolve with a growing menu, signature cocktails and an impressive beer offering he personally curated. The space's aesthetic is a study in enticing opposites. A cozy and intimate dining area made optically vast with plants that extend almost as high as the ceilings—and a polished wood bar, with that old-school tavern feel, is modernized with a sleek floating light fixture in a buttery yellow.
Every night is a gig
The clientele is just as eclectic. On any given night, you'll find North American foodie-influencers looking for that perfect shot on the roof-top patio alongside locals popping in for a slice. And that's where things have changed, because now Mondays frequently look and feel like a Friday night. The staff is surfing the robust summer wave of turning tables after years of fluctuating tides. For Emmanuel, it harkens back to his touring days.
"I stay focused. For me it's like a gig every night. I'm always a bit stressed [in advance]. And now, I know that there's going to be a lot of people showing up. But sometimes, you know, you have a show and there's five people. Now I am thrilled because every night I know there will be people and I have to show up and be on top."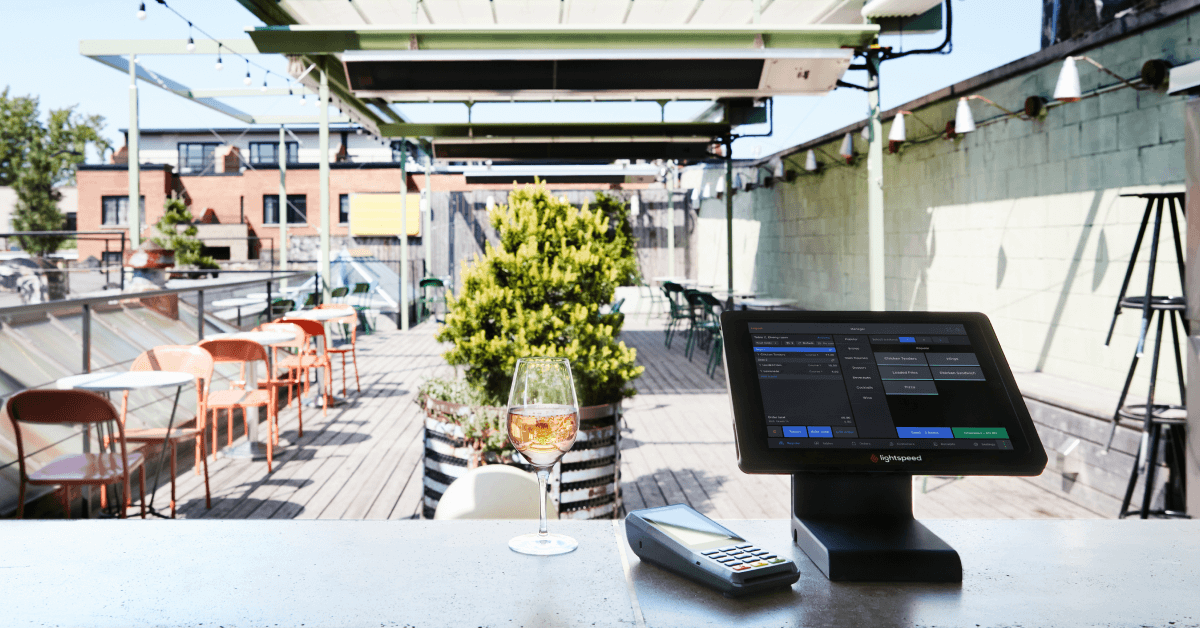 Raising the roof
Emmanuel likens working during the bustling summer patio season to managing two restaurants at once. And yet there is a masterful dance happening behind the scenes to keep things seamless and any hiccups, with tables moving from inside to the rooftop patio, at a minimum. For this, he appreciates the ease of Lightspeed's point of sale to manage and close out bills quickly. Now that everything is flowing, the conversations of next steps range from expanding the seating to opening a street front coffee shop. There's even been talks of additional pizza ovens, to satisfy an ever-increasing and dough-demanding crowd.
In Emmanuel's words: "It's where we're dreaming now. Dreaming is so important. It's a big part of what we have here. If you don't dream, I think you have nothing in the end."
To find out more about how Lightspeed provides coffee shops with best-in-class tools that streamline their business and help them reach their goals, talk to one of our experts.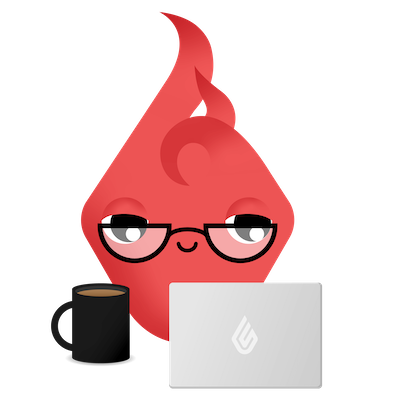 News you care about. Tips you can use.
Everything your business needs to grow, delivered straight to your inbox.