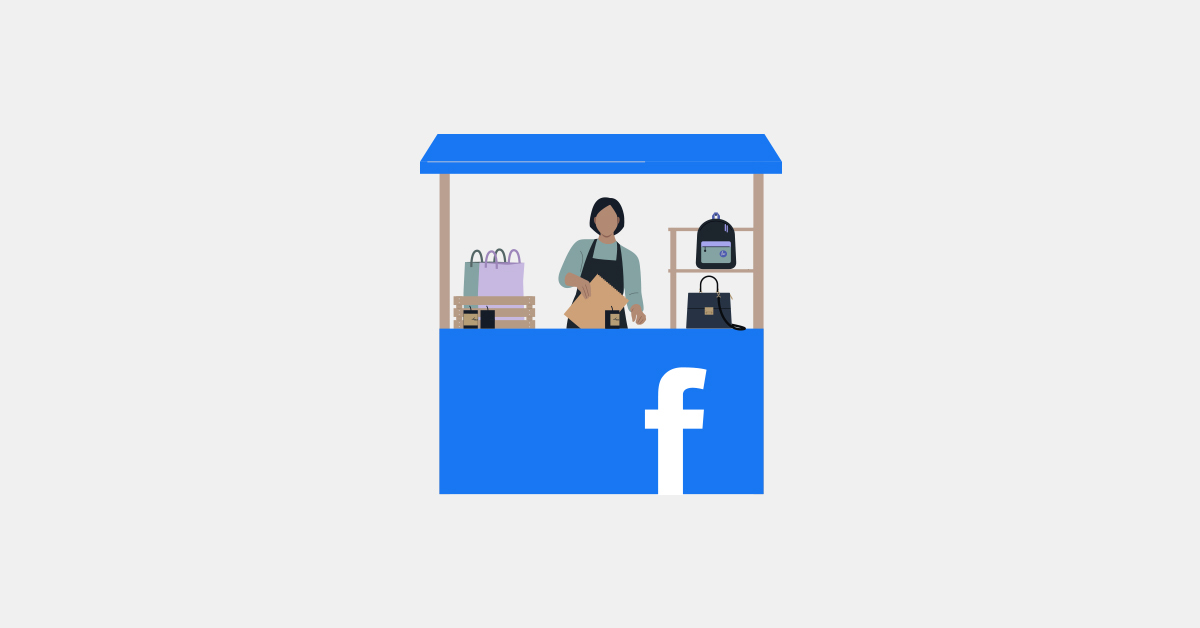 With almost 3 billion active monthly users, nearly 38% of the world's population and 62% of internet users can be found on Facebook. While businesses have traditionally used Facebook to engage with customers and stay top of mind, the social network's massive audience presents a tremendous opportunity for retailers to turn likes into sales.
Facebook is rolling out a number of features that are making it easier than ever for retailers to sell their products directly through the platform. You don't want to miss the opportunity to sell to billions of people around the world.
But how can you get started with Facebook selling? This guide will answer all of your questions. You'll learn:
What it means to sell on Facebook

Why you should sell on Facebook

Different ways to sell on Facebook

How to integrate Facebook commerce with an eCommerce platform

How to expand your sales presence
What does it mean to sell on Facebook?
Selling on Facebook means that people can purchase your products directly through Facebook, Facebook's app, or Instagram (which is owned by Facebook) or by being sent to a checkout page on your eCommerce website from Facebook.
When you sell on Facebook, you reduce the friction and steps between someone seeing a product on your Facebook page and going to your website to checkout. Instead, a customer can initiate and – even complete that transaction – without having to leave Facebook. This seamless experience reduces the chances of a customer losing momentum and abandoning a purchase.
Why sell on Facebook?
Facebook is an attractive social commerce partner for a number of reasons:
Audience size

: Facebook has one of the largest audiences on the web. More than three in five internet users are active on Facebook.

Marketing opportunities

: Facebook offers many organic and paid ways to promote your business and products. When you create a

Shop

through Facebook, you can also create ads on Facebook and Instagram that feature your products, so you reach even more people.

Two-in-one platform

: Because Facebook owns Instagram, you can manage your Facebook and Instagram Shop from the same dashboard. This feature streamlines

selling online

while expanding your audience.

eCommerce integrations

: Facebook integrates with many popular eCommerce platforms and

retail POS

software, which makes managing orders from Facebook more convenient. You can import your catalog instead of manually uploading every product.

Frictionless checkout

: Customers can complete purchases and make secure payments directly through Facebook or Instagram, creating a convenient, frictionless checkout experience.

Free

: It doesn't cost anything to set up and manage a Shop on Facebook or Instagram. Facebook has also paused

transaction fees

through the end of 2022. After this pause ends, Facebook will reinstate a 5% commission on transactions over $8, or a flat, $0.40 fee for orders of $8 or less.
3 ways to sell on Facebook
There are a number of ways to sell on Facebook. You can set up a Shop on Facebook or Instagram, make sales through Facebook Marketplace, or sell via Facebook Live Shopping. Here's a closer look at these three options.
1. Set up a Shop
With a Shop, you can sell products through Facebook, Instagram, and Instagram Stories. To set up a Shop on Facebook, you'll need a Facebook page and a catalog. If you also want to sell on Instagram, you'll need to have an Instagram business account. You'll also need to meet Facebook's commerce eligibility requirements.
Shops are controlled via Facebook's Commerce Manager. You can manually build a catalog of products here, or set up an integration with your eCommerce partner and import an existing catalog.
You can customize your Shop so that it matches your business' branding. You can also create promotions and product collections to highlight certain items. Think of Shops as a traditional eCommerce experience, but based on Facebook.
2. Facebook Marketplace
Facebook Marketplace is Facebook's response to Craigslist. Marketplace is best known as a consumer-to-consumer platform where people sell things they're trying to get rid of, look for housing, and more.
Because one in three U.S. Facebook users uses the marketplace each month, Facebook has realized its potential for business-to-consumer sales. It is now rolling out the ability for U.S. businesses to sell products through the marketplace. If you're an eCommerce business that uses one of Facebook's listing partners, you can apply to list your products on Facebook Marketplace.
Unlike Shop, which shows shoppers only your products, the Marketplace is home to products from various businesses and people. It's more of a discovery platform than Shop is, because it lets consumers search for specific products locally and from all over the country. Selling via Facebook Marketplace can be a good way to expose your business to new customers.
3. Facebook Live Shopping
Another way to sell on Facebook is through Facebook Live Shopping. You'll need to have Facebook Shop set up in order to access this feature.
With Live Shopping, you can display and link to items in your product catalog and have them automatically pop up throughout your live streams on Facebook. To do this, you need to create a product playlist and select the order in which your products will appear during the live stream.
Live Shopping is a frictionless way for customers to make a purchase directly through a livestream. Instead of leaving the livestream to search for a product, viewers can learn more about the item and make a purchase while watching the stream.
Not sure what to stream about? If you run a home goods business, for example, you could livestream a cooking demonstration and feature the cooking wares and tablewares you use in the video in your product playlist. Or, you could do a gift guide for various holidays. The possibilities are endless!
How to integrate Facebook with an eCommerce platform
If you already run a retail business and have an eCommerce platform set up, you might be able to integrate your eCommerce platform with Facebook and save precious time uploading your catalog. Here's how to do that, whether you sell through a Facebook Shop or the Facebook Marketplace.
How to integrate your eCommerce platform with a Facebook Shop
Instead of going through the normal process to set up a

Shop

, you'll first need to select your

eCommerce platform

. Facebook Shops currently work with Shopify, BigCommerce, ChannelAdviser, CommerceHub, Feedonomics, CedCommerce, adMixt, DataCaciques, Quipt, Zentail, and WooCommerce.

Follow the set up instructions that pertain to your eCommerce platform. In some cases, you may have to complete set up through your eCommerce platform's website.

Once you've followed set up instructions and linked your eCommerce platform to your Facebook Shop, you can import products from your eCommerce platform's catalog.

After you have a catalog, you're ready to sell products through your Shop on Facebook or Instagram.
How to integrate your eCommerce platform with Facebook Marketplace
Select your eCommerce platform through Facebook's selection of listing partners. Facebook Marketplace currently supports BigCommerce, ChannelAdviser, DataCaciques, Quipt, Salsify, Zentail, Auctiva, adMixt, CedCommerce, CommerceHub, and Feedonomics.

Apply to list your products on Facebook Marketplace via your eCommerce platform.

Once approved, you can easily manage your catalog and sales with the help of your eCommerce platform.
How to expand your sales presence through Facebook
Whether you've already dipped your toes into or are just getting started with social selling, there are lots of things you can do to expand your sales presence on Facebook. Here are a few ideas:
Set up a Shop

: The best way to get started with Facebook selling is to set up a Shop. Doing so will help you reduce friction for purchases and open up new opportunities to sell on Facebook.

Sell via Instagram

: If your business has a presence on both Facebook and Instagram, there's no reason not to expand your social selling efforts to Instagram once you've already set up a Facebook Shop. Instagram has different demographics than Facebook, so you'll reach different segments of your audience through it.

Livestream on Facebook

: When you have a Shop, you can take advantage of Facebook Live Shopping. Do regular live streams that show off your products and create product playlists to allow viewers to seamlessly purchase products without leaving the livestream.

Sell through groups

: Some "buy and sell" groups on Facebook give members the opportunity to post and sell products directly through the group's page. While this selling method isn't as scalable as the others in this list, it's a way to reach new audiences.

Sell via Facebook Marketplace

: Another way to reach new audiences is by selling through Facebook Marketplace. Connect your eCommerce platform or sell manually to get started.

Facebook and Instagram ads

: Facebook has a powerful ads manager built into it. Take advantage by paying to promote your store and its products to drive more sales.
Wrapping up: How to sell on Facebook as a retailer
Social commerce provides an opportunity to monetize the social media audience you've worked hard to develop. With more than 62% of internet users active on Facebook, Facebook is the platform to beat when it comes to social commerce. Sell on Facebook by creating a Shop and livestreaming or by listing items on Facebook Marketplace.
For the rest of your eCommerce needs, turn to Lightspeed eCommerce. Watch a demo.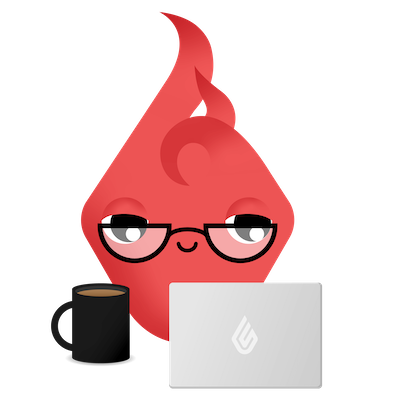 News you care about. Tips you can use.
Everything your business needs to grow, delivered straight to your inbox.