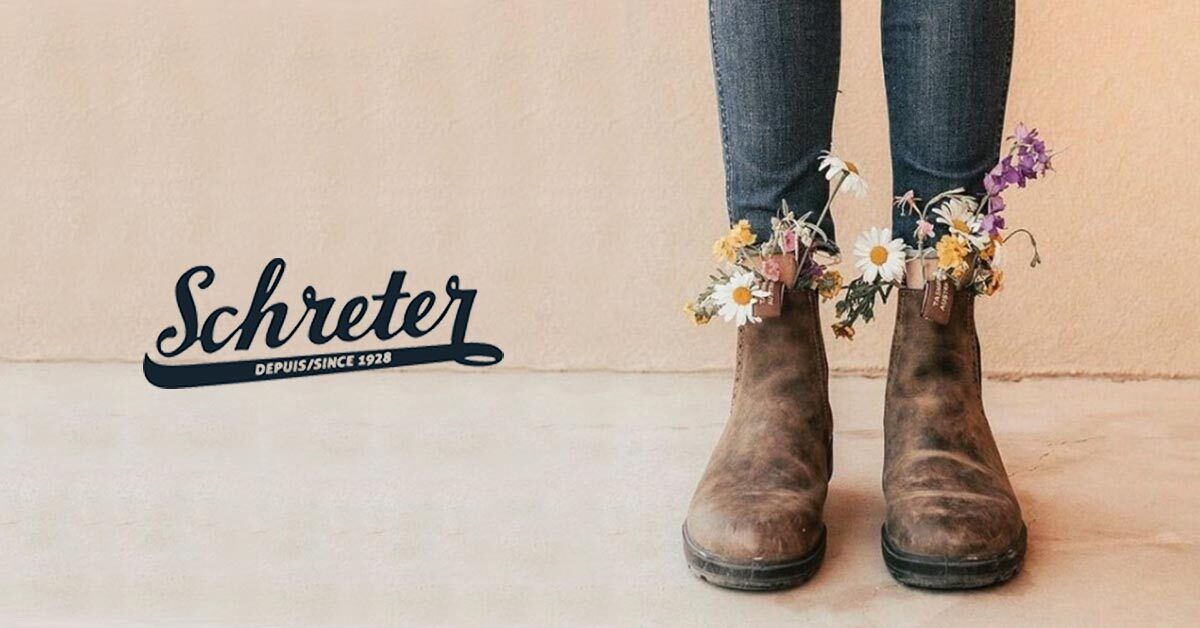 Montreal's iconic Saint-Laurent Boulevard, often referred to as The Main, is a playground for retailers and restaurateurs to try new things, test out-of-the-box ideas and experiment with a changing industry, but in this historic commercial artery, it's hard to miss the nod to the neighborhood's colorful past.
A mural of the late Leonard Cohen guides walkers up the hill, through the streets he used to walk himself and past J. Schreter—one of the few storefronts that has stood the test of time and where Cohen himself would buy his favorite slippers. After 92 years of operation, this clothing and footwear shop is an institution and represents the history of commerce in this city.
Steve Schreter, a third-generation owner, credits the business's longevity to his family's willingness to change. "I don't want to suggest that we are trendsetters or trend leaders in any which way—we certainly are not," says Schreter. "But our eyes are always open to how we can do it better."
When the COVID-19 pandemic hit and shut storefronts globally, the legendary Schreter's wasted no time in adapting to the industry's newest disruption and did what they do best: Evolve.
Reinvent your business for short and long-term success
While the retail sector reopens across North America, owners and operators face a whole new set of challenges. Download our free playbook and learn how to diversify sales and build a more resilient business post-pandemic.
Staying relevant in a changing industry
With the retail industry changing from day to day, it's hard to grasp the extent to which the landscape has changed in the past century; few retailers have survived to tell the tale.
Schreter's story starts in 1928 when Joseph, the store's first owner, immigrated to Montreal from Romania. He opened the business as a wholesale operation, selling to customer peddlers and small shopkeepers, but it quickly expanded into a retail outlet in less than a year.

"The peddlers started to disappear and the mom and pop shops, for the most part, started to disappear," says Schreter. "Then brand names and fashion became more and more relevant."
But their selection of merchandise wasn't the only thing Schreter's would need to change in the years to come. When electronic cash registers paved the way for barcodes in the early 1970s, retailers could then track inventory and the modern retail point of sale terminals were introduced a few years later.
"We could still be working with the old cash register we used to have—a mechanical cash register," says Schreter. "But clearly it didn't give us any of the information we have today."
Knowing when to go digital
When online shopping emerged in the 1990s, Schreter's reinvented itself yet again. Instead of feeding into the fear that the internet was threatening brick-and-mortar shops, Schreter's embraced the unknown and went digital.
"You have to be able to recognize what's changing in the marketplace and go along with it," says Schreter. "We had our website in the days before a lot of other people had a website; we switched to Lightspeed eCommerce before a lot of other smaller businesses did. We've always adapted to the times as best we could."
You have to be able to recognize what's changing in the marketplace and go along with it.
Now that Schreter's was selling products online as well, they needed a solution that could sync their stock so they could see what was available at any time, on any platform. Leaving manual entry in the past, Schreter's entered the future of retail with modern technology and adopted Lightspeed after using a system that couldn't keep up. Schreter credits its fully integrated inventory management system as one of the benefits of this switch.

"Every time we make a change we're always taking advantage of a more up-to-date modern and efficient way to do the same thing. So with the inventory kept live up-to-date the way it is, I can be comfortable to know that if something is supposed to be in stock, I should find it somewhere."
Turning customer service into experiential retail
When eCommerce threatened storefronts, retailers started rethinking how they were using their physical space and offering experiences that consumers couldn't find online. While the newest wave of retailers started thinking outside the box, Schreter's looked at their salesfloor and used tradition as the thing that set them apart.
"You're not coming into a chain store, you're not coming into a cookie-cutter kind of store. We're unique, we're different," says Schreter. "The staff, for the most part, are in their 40s, 50s, 60s or 70s. We look a little different but I'd like to think that the customer who comes in and walks out, they're dealing with people that talk to you with some kind of intelligence and courtesy, and hopefully their shopping experience is a good one."
Experiential retail may be the newest, shiniest buzzword in the retail industry, but Schreter's used their trademark customer service to solidify their shop as a must-visit. A back-to-basics approach has set the shore apart from the competition.
"When I try to describe our business—that's what makes us tick. Our employees all have a good old-fashioned interest in trying to serve people. They're just interested in making things go right," says Schreter.
History repeats itself with another disruption
When faced with a need to reinvent yet again, COVID-19 left business owners scrambling. But Schreter's was armed with 92 years of experience in adapting to change. This was just the latest in a string of disruptions for the veteran retailers.
If history has taught retailers anything, it's that reinvention is key to survival. In an ever-changing industry, the notion of a "new normal" seems redundant. With new technology, changing consumer behavior and a need to offer something different, Schreter sees opportunity in each shift.
"Business has changed over the years, Saint-Laurent Boulevard has changed over the years," says Schreter. "We're not going to change for the sake of change. But we're going to take advantage as things move on."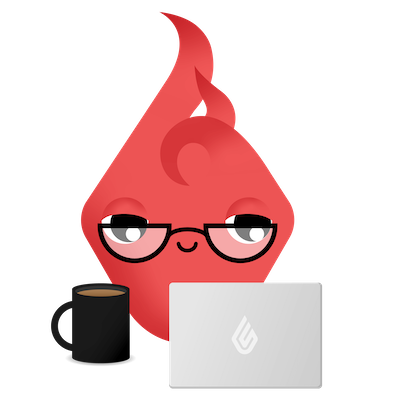 News you care about. Tips you can use.
Everything your business needs to grow, delivered straight to your inbox.